Banting green list recipes
Very few feelings can beat the contentment you get when eating your food to satisfaction without worrying about watching your weight. Thankfully, that's what you get when you switch to a banting lifestyle. This approach of eating involves foods that are low in carbohydrates but high in fats. Some quotas refer to this diet as LCHF. You won't fall short of option when leading a LCHF lifestyle and in this case, let's check out some great banting green list recipes.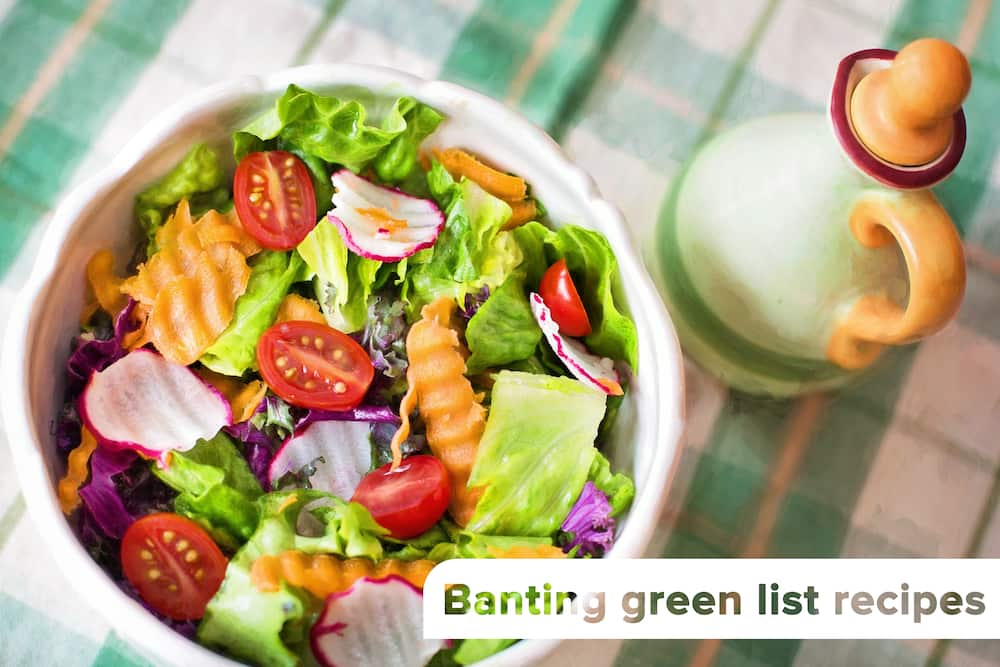 If you're just starting out or want to know more details about banting, it's worth noting that the banting diet green list includes foods that you can eat without worrying about their carbohydrate content. Moderate eating of the banting foods on this list will be good for your health instead of overeating. Only eat when you're hungry.
Green list banting recipes
Switching to a banting lifestyle could be challenging and further challenges in preparing LCHF meals should be the least of your worries. Here are easy recipes that you can follow and have your meal in minutes.
1. Smoked salmon rolls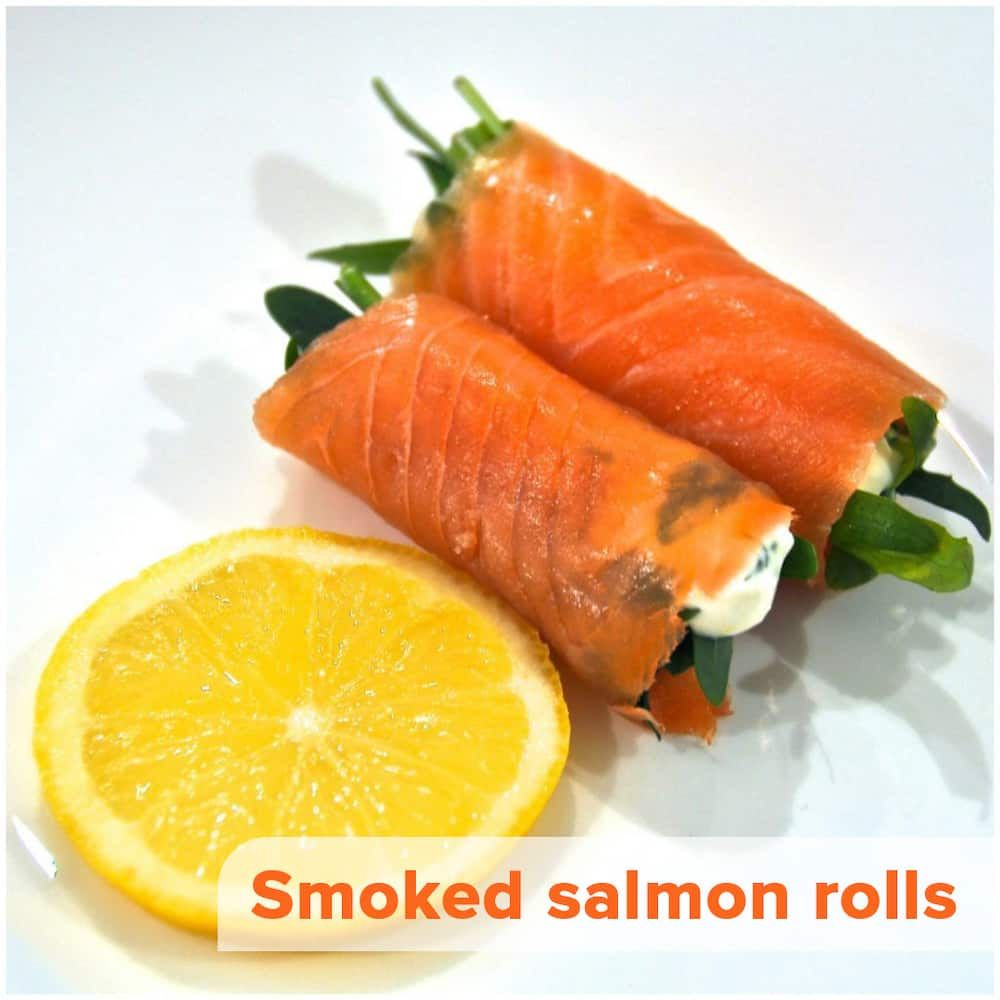 These smoked rolls are very easy to make. If you're a salmon lover, this recipe is perfect in giving you a delicious meal that is packed with vitamin B-12.
Ingredients required:
Smoked salmon
Cream cheese
Lemon
Cucumber
Dill
Rocket
Preparation steps:
Take the chopped dill, lemon juice and cream cheese and mix them in a bowl.
Lay down a plastic wrap on your counter top
Spread the salmon on the wrap
Spread the mix from step 1 on the salmon
Slice and layer your cucumber
Layer the rocket
Roll the salmon into a sausage using the wrap
Cut the long roll into small pieces and serve with slices of fresh lemon
2. Eggplant lasagna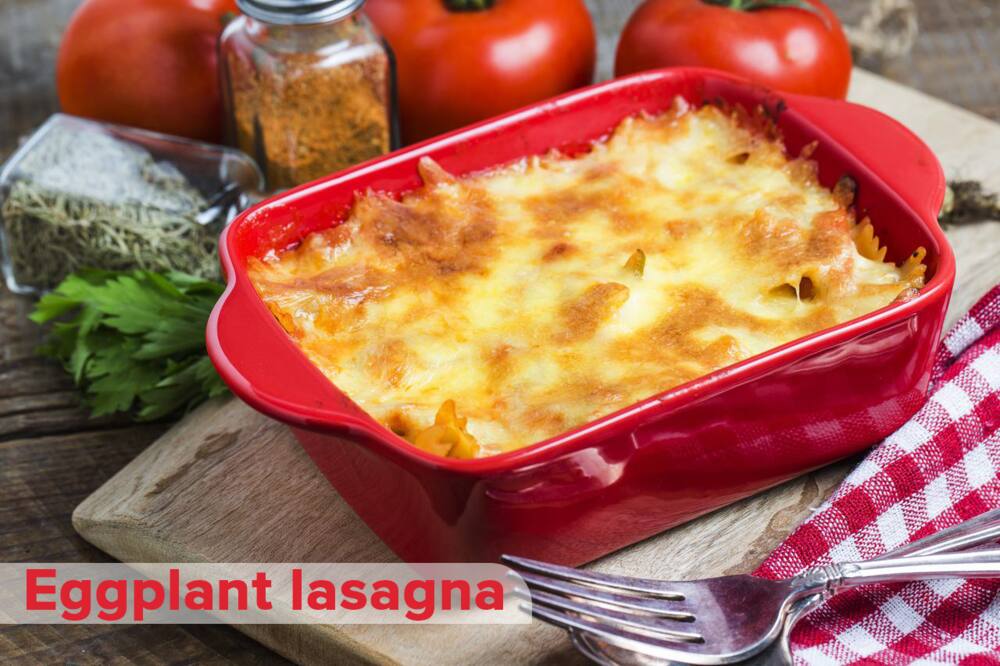 This low-carb lasagna delivers more than a delicious meal; it is also very flexible. Instead of the eggplant, you can opt for some chicken mince, pork, zucchini, or beef. Regardless of the option, this banting food will leave you craving for more.
Ingredients required:
Mince sauce
500 grams of minced meat
½ cup of frozen spinach
Salt & pepper
100 milliliters of water
1 tablespoon dried thyme
Oil for cooking
1 medium or large eggplant
1 minced clove garlic
1 medium diced onion
2 tomatoes
1 tablespoon dried oregano
1 tablespoon dried basil
1 cup sliced mushrooms
1 tablespoon tomato paste
White sauce
1 full cup of cream ricotta cheese
1 tablespoon of fine grated parmesan
1 Egg
1 tablespoon chopped fresh Parsley
Toppings
½ tablespoon of grated mozzarella cheese
100 grams of feta cheese
Preparation steps:
Cut the eggplant in rings or along its length
Apply some oil, sprinkle salt and fry it until it turns golden
Pre-heat your oven to 180 degrees Celsius
Fry the onions and mushrooms for 5 minutes until they turn golden
Add the mince, salt and pepper, and stir until golden
Add the chopped tomatoes, Basil, thyme, oregano, water and tomato paste
Stir well and then turn down the heat and simmer for about 10 minutes
Stir again and simmer for 10 more minutes
Throw in the frozen spinach and stir well
Add the ingredients of the white sauce and stir properly [do this in a medium mixing bowl]
Put half of the mince into a deep dish and layer some of the eggplant slices to cover it
Top off with the white sauce mix and spread to cover the eggplant and mince
Layer the remaining mince over the sauce followed by the eggplant and the remainder of the white sauce.
Sprinkle the feta and mozzarella cheese over the top.
Proceed to bake for about 30 minutes until the cheese melts and becomes golden.
READ ALSO: Banting mince recipes
3. Fuchsia pickled eggs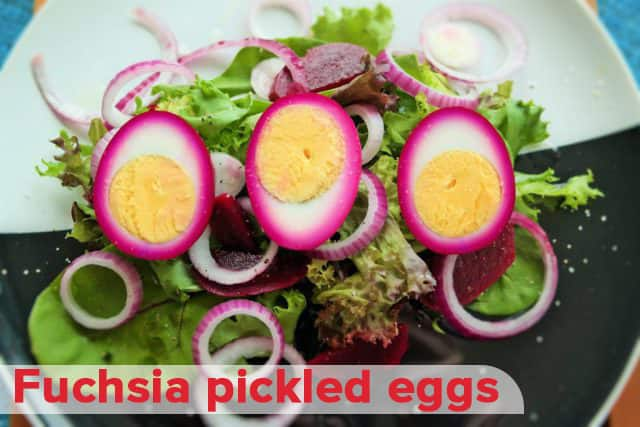 Compared to the previous recipe, this one has fewer ingredients and steps. Don't let the few steps fool you though, you'll love the resulting beautiful and naturally coloured eggs.
Ingredients required:
1 glass pickle jar
Half tablespoon of mustard seeds
6 eggs
5 peppercorns
200 milliliters of apple cider vinegar
1 small cooked sliced beetroot
1 medium cut red onion
1 star anise
50 milliliters of water
Preparation steps:
Add water in a mid-sized pot and bring to boil.
Add the eggs to the boiling water and cook for seven minutes.
Take a mid-sized pot and add all the spices and herbs and stir for about 3 minutes on low heat. The heat will unlock the flavours of these spices.
Add some vinegar, water and sprinkle some salt.
Let the above mixture simmer for 5 minutes on medium heat then put the mixture aside.
Carefully peel the eggs to ensure that they do not have any shells then put them in a jar.
To ensure that your jar will withstand the hot pickle mixture, rinse it first with warm water then hot water.
Place your eggs, beetroot and onion in layers in the jar then top with the vinegar pickle mixture.
Give the mixture some time to cool down to room temperature and proceed to refrigerate immediately.
Keep the mixture in the fridge overnight before enjoying.
Note: Your Fuchsia pickled eggs will be good for consumption before ten days elapse.
4. Oopsie bread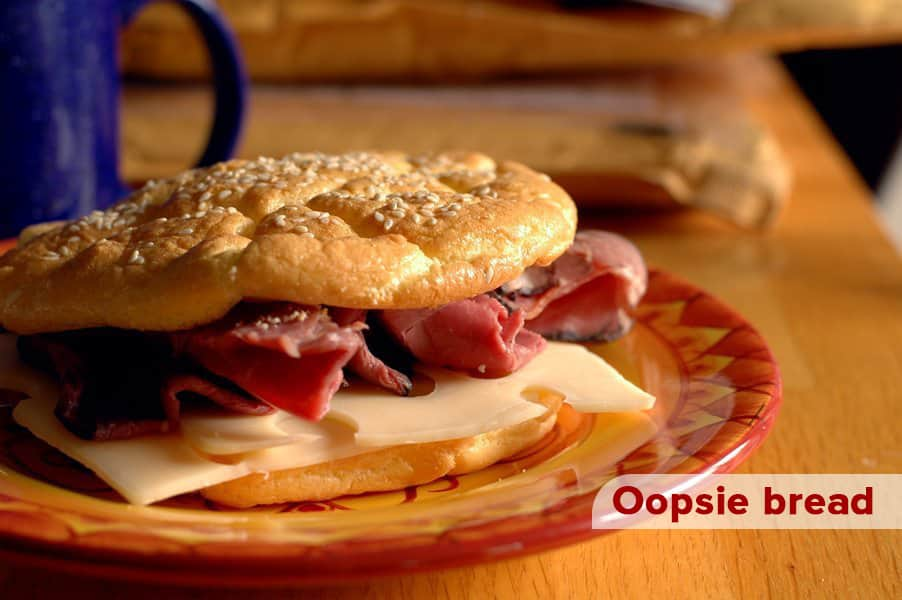 The oopsie bread also makes it to this banting diet food list. As a sandwich and pizza lover, should be your go-to recipe. At the same time, the preparation steps are easy and takes less than 30 minutes.
Ingredients required:
125 milliliters of cream cheese
3 eggs
Pinch of salt
21/2 milliliters of baking powder
Preparation steps:
Pre-heat your oven at 180 degrees Celsius and prepare a baking paper on top of an oven tray.
Add the baking powder, cream cheese, egg yolks, and salt and mix until creamy. The mixture should be very smooth.
Carefully beat the egg whites until stiff peaks form.
Take the yolk mix half at a time and fold it with the stiff egg whites.
Scoop your preferred size of the oopsie bread mixture and put it on the baking tray prepared in step 1.
Place in the oven and bake for about 12 minutes while keeping a close eye to ensure it does not burn.
When ready, it will be nicely golden.
Let it cool and enjoy.
5. Cauliflower casserole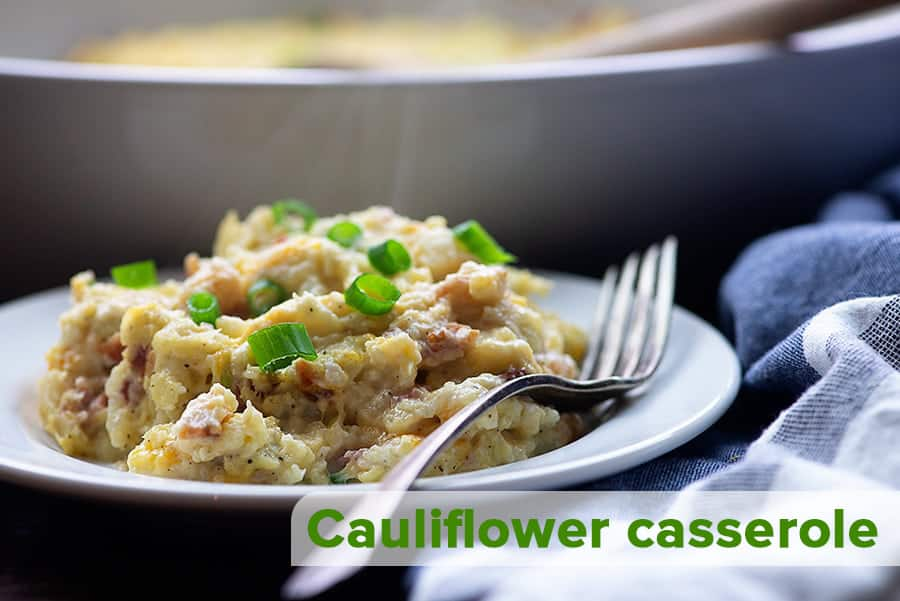 Do you have like an hour or so to spare and about five people to serve who only eat foods from the banting diet list? Worry no more. Check out how to prepare this creamy cauliflower dish and your people will ask for a second serving.
Ingredients required:
Vegetables:
1 and 1/2 cup broccoli
1 and 1/2 cup cauliflower
1/2 cup cabbage
1 cup of sliced mushrooms
*Optional
Cream sauce:
200 grams of cream cheese at room temperature
Salt and pepper
1 tablespoon parmesan
1/2 cup of grated mozzarella cheese
2 tablespoons of chopped spring onions
Preparation steps:
Pre-heat your oven at 180 degrees Celsius while preparing the sauce and vegetables.
Rinse and cut the vegetables into small pieces.
Place the cabbage, broccoli, and cauliflower in a pot and cook half-way.
The optional step is to prepare the bacon and mushrooms whereby you start by frying the chopped bacon and mushrooms in a pan until crispy and ready. Sprinkle some salt if necessary.
Place the cream cheese, some pepper and warn water in a bowl and mix until consistent with the cream.
Combine all the vegetables, spring onion, bacon mix, parmesan cheese and cream cheese sauce in a large bowl.
Gently stir the mixture until well combined and you can add some salt.
Transfer the combination into an oven.
Top it off with some grated mozzarella cheese.
Bake for about 12 minutes until it starts to turn golden.
You can easily come up with a curated banting list of foods from the highlighted recipes. At the same time, you search the web using a phrase like "banting green list pdf" if you want additional recipes. Regardless of your preferences, you will always find several suitable banting green list recipes for breakfast, lunch or dinner.
READ ALSO:
Banting breakfast recipes
Banting soup recipes
Banting dessert recipes
Source: Briefly News