Trevor Noah parents pictures, names and story
Trevor Noah is a South African comedian who was born on the 20th of February, 1984 to a black mother and a Swiss-German father. Trevor Noah was born at the time when the South African government was an apartheid government; this means that there was segregation based on colour. The result of this is that he had a hard childhood because he was neither black nor white. He has very many skills and talents, which have landed him many jobs as a comedian, producer, political commentator, writer, actor and a T.V host. Despite him growing up in a relatively poor family, he is grateful, and he says that most of his life was and still influenced by the values instilled in him by his parents. If you want to learn more about how Trevor Noah parents were able to raise such a fine young man even if the odds were stacked against them, keep reading.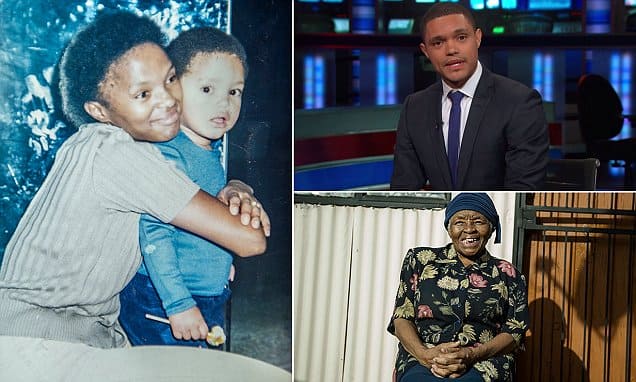 Trevor Noah parents
The Trevor Noah family is a bit complicated; it is not the conventional family setting that society conforms to. Trevor Noah parents are Patricia Nombuyiselo Noah and Robert Noah. He has two stepbrothers Andrew and Isaac, whose father is Abel Ngisaveni Sigange. His grandmother goes by Nomalizo Frances Noah. That is the close family tree of Trevor Noah.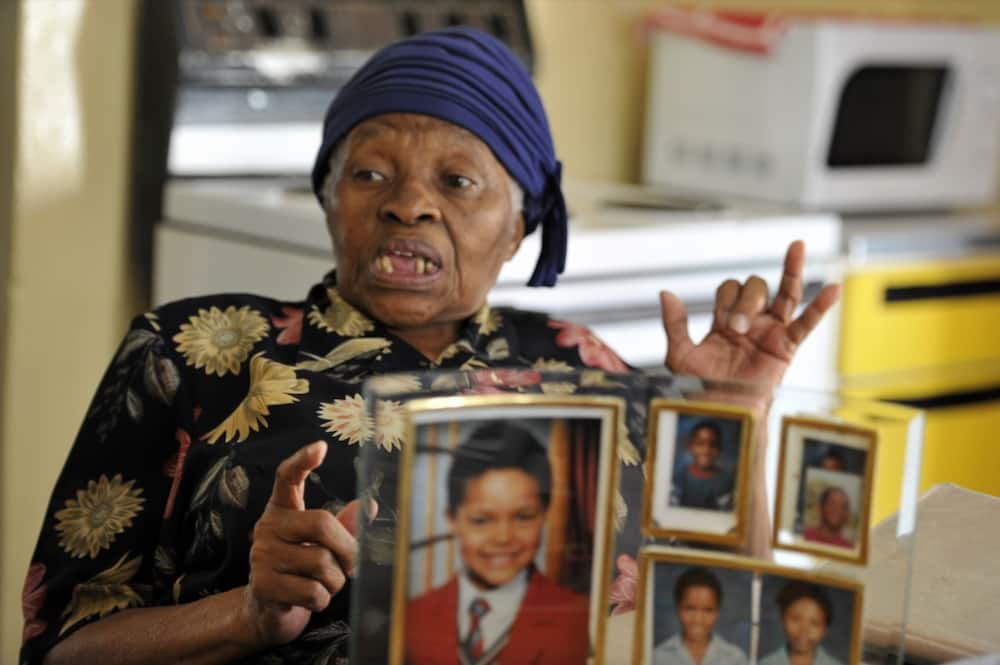 Trevor Noah mother and father
Trevor Noah's parents met at a time when it was illegal for the whites to have relations with people of colour; meaning blacks, Indians and Asians. His mother is South African from the Xhosa tribe and his father is of a Swiss-German descent. The laws at this time were so heavily imposed on the people, where having sexual relations with a person who is not of your colour could land you in serious trouble. This law was under the immorality act of 1927 and the jail term for breaking it was 5 years. So, just imagine the risk his parents were taking by being together.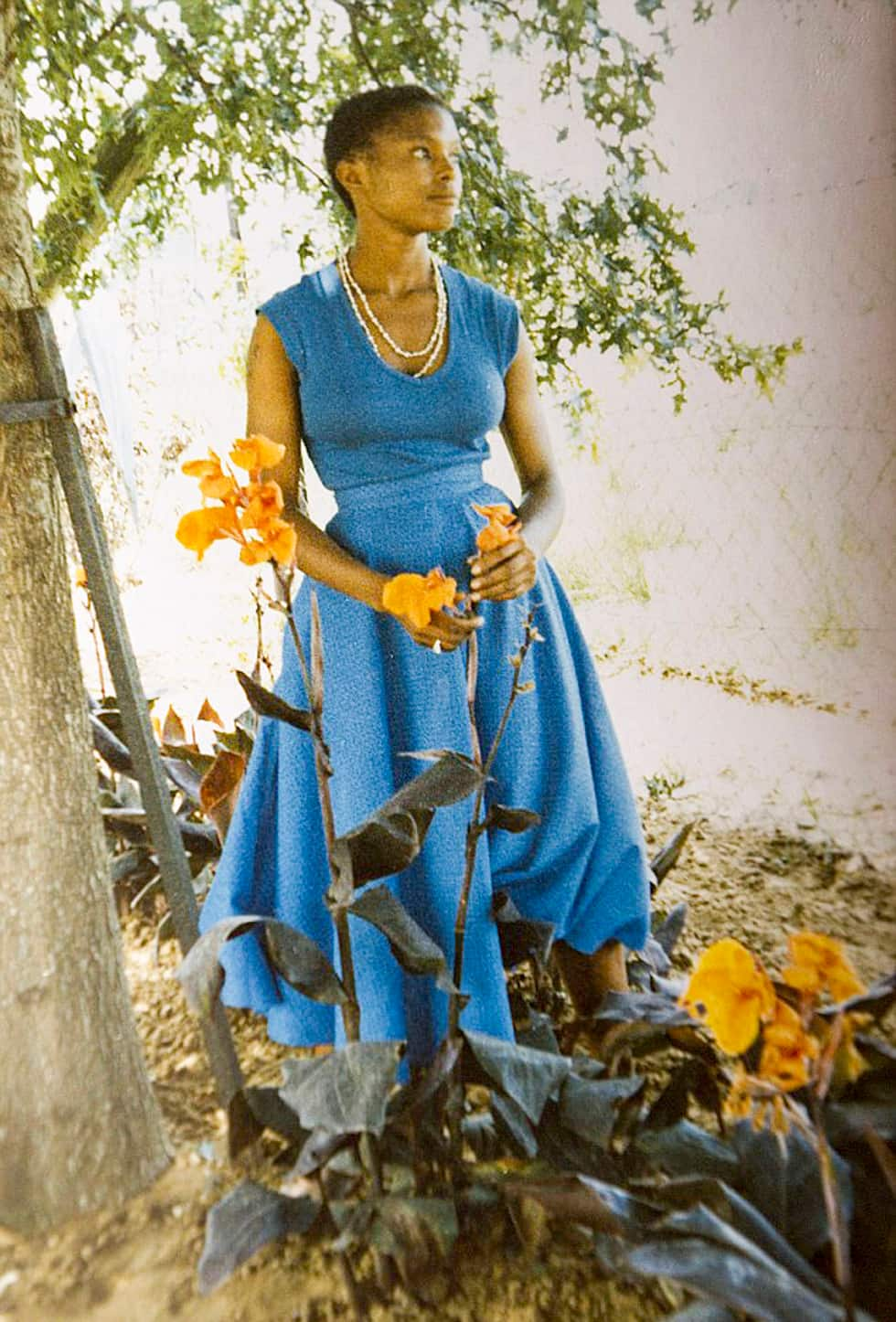 His parents met in the apartment building where she lived. In defiance of the law, she was illegally renting an apartment from a foreigner, in a place where she wasn't supposed to live. She often had to dress as a maid so that she wasn't suspected of living there.
Their love led to the birth of Trevor Noah who refers to himself as a child who was born a crime and has released a book with that title,' Born a crime' as shown below. All of this information is as said in his book.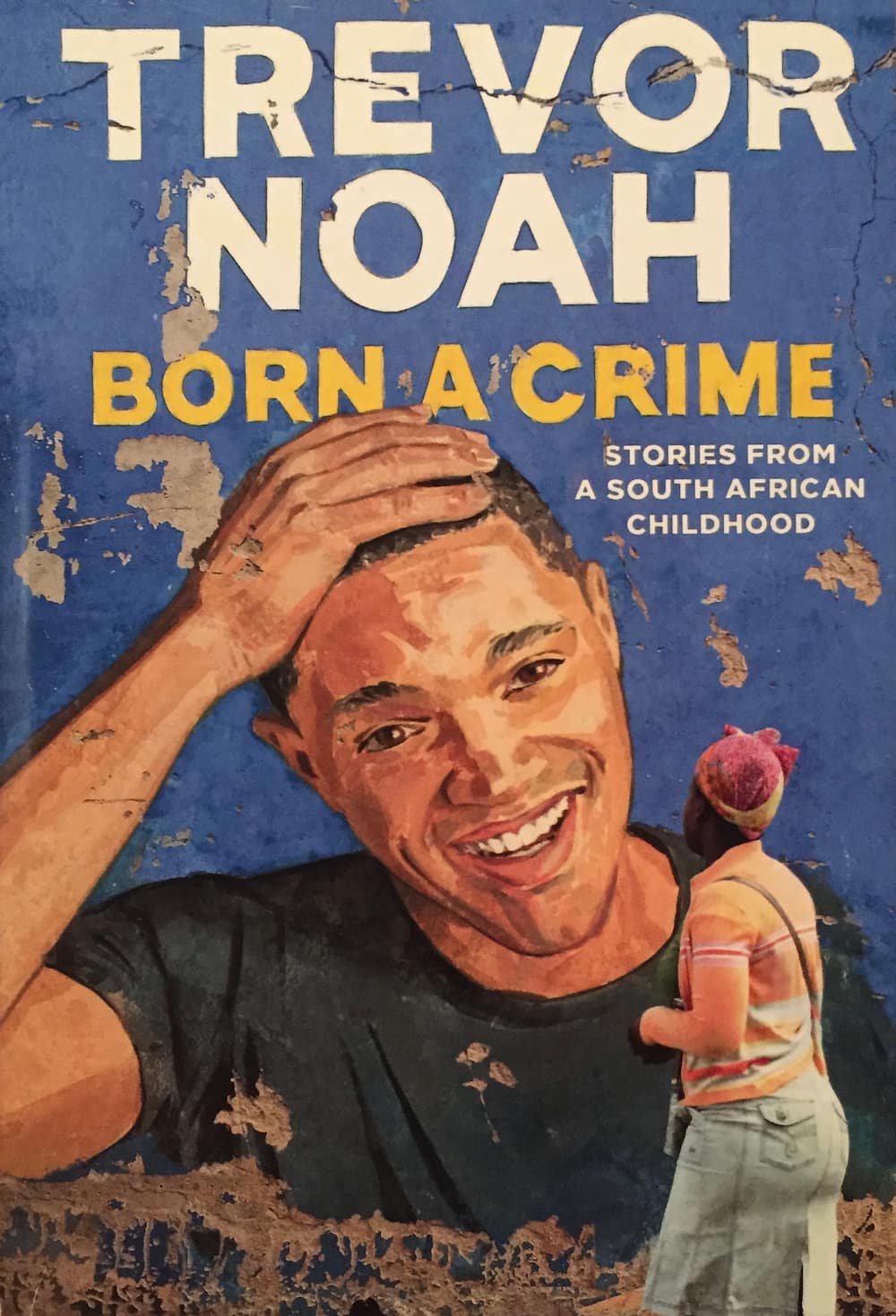 They lived in Johannesburg at the time, and there were several police officers walking around and enforcing the law. Since it was a crime to be with a colored child, on certain occasions, Trevor Noah mom found herself having to walk ahead of him or behind him. She did this to ensure hers and his safety when the police showed up. His dad, Robert Noah, would also have to walk on the opposite side of the road where the whites walked and his mum on the side of the road for the blacks. The couple, however, split when Trevor was young because the father moved to Cape Town.
Trevor Noah's mother
Trevor Noah's mom, Patricia Nombuyiselo Noah, means everything to him and he tells it to the whole world. This can be seen by the dedication he wrote in his book,' for my mother, my first fan. Thank you for making me into a man'.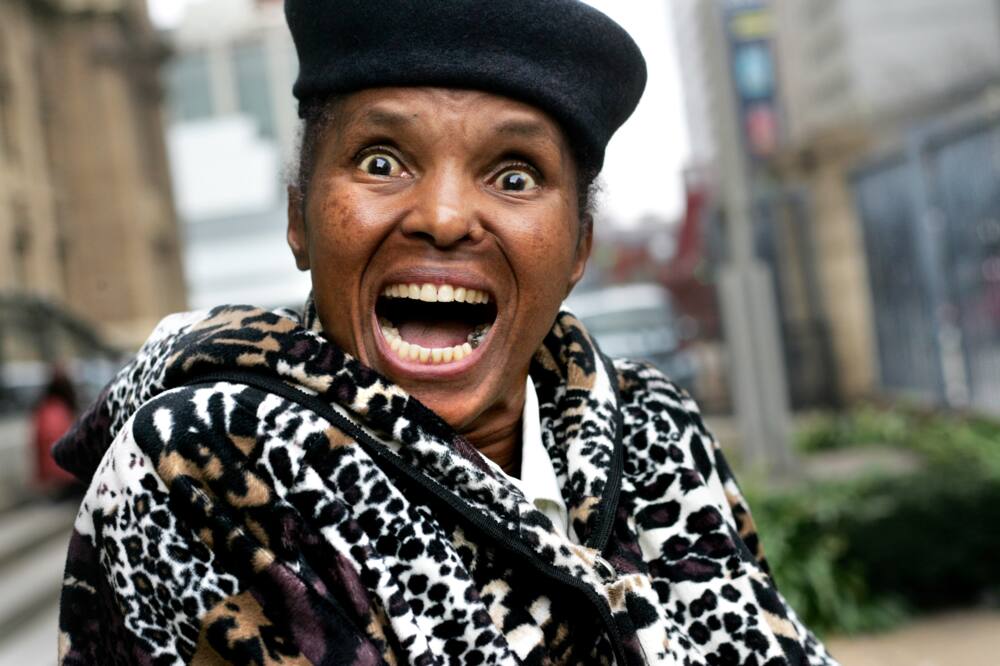 His mother is Xhosa despite rumours that she is half-Jewish. She converted to Judaism when Trevor Noah was about 10 or 11 years old, but initially, she was a very religious Christian woman. Trevor Noah revealed this in an interview with National Public Radio (NPR).
Trevor grew up in Soweto in his grandmother's house after the mother had attempted and failed to be able to care for him alone. In a scenario whereby she was caught with him, Trevor would be taken to an orphanage and she would be jailed. Trevor's mom took him to a Catholic primary school called Maryland College Primary, which was in the Highlands North, Johannesburg.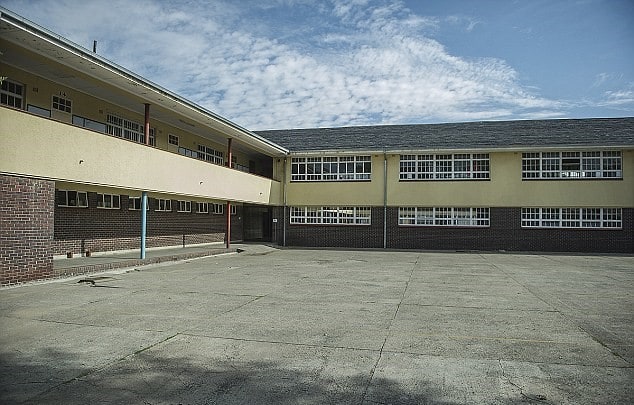 His mom narrowly escaped death when in 2009 when she was shot twice by her ex-husband and Trevor's stepdad, Abel Ngisaveni Shigange. His jealousy pushed him to try to kill her when he found out that she was engaged to another man, Sfiso Khoza. It was a miracle that she survived. One bullet had passed through her head from the back and come out through her nose ripping one of her nostrils but not hitting any major parts of the brain. The second bullet was in her lower torso.
When he got the news, Trevor was able to be by his mother's side in two days. He says that he was filled with rage when his younger brother called him and told him about what had happened. He stayed with her and held her hand as she recovered as often as he could.
His mother who was the victim of this act of violence ironically told him to calm down and not hate the man for what he did. She said and I quote,' Don't hate him for doing this but rather pity him because he too is a victim of a world that has thrust upon him an idea of masculinity that he has subscribed to and is now a part of. As for myself, I do not imbue myself with hatred that only I will carry, '
Such wise words make you see why Trevor holds his mother with such high regard. Some sites would even say that his book is a love letter to his mother.
To show just how radical to norms his mother was, firstly, she gave birth to a bi-racial child and secondly was his name. In their tradition, names given would have meaning, for example, Trevor's mom's name, Patricia Nombuyiselo Noah meant she who gives back. However, Trevor Noah's name means nothing in particular in regards to their tradition. In an interview, she said that she named him that after her favourite star John Travolta. This was because she wanted him to shape his own destiny and write his own fate.
When Trevor was being interviewed by Oprah, she said in reference to the book, 'born a crime', that Trevor's mom was a bad-ass mom.
Trevor responded with,' most people had signs protesting the apartheid government. My mother had me. In telling my story and writing this book, I never thought it was about my mum. I think most of us believe that we are the heroes of our story and in writing this story I realised I was my mother's punk a** sidekick.'
He also mentioned how 'gangster' she lived her life. This to him was the best way in which one can shape their character. She advocated for living life without thinking about the consequences, because when you think too much, you talk yourself out of doing great things.
Another trait that Trevor is grateful to his mother for instilling in him is his mastery of languages. He can be considered a polyglot. He speaks 6 languages out of the 11 that are spoken in South Africa. His most fluent language obviously being English, and onto to that he also speaks Xhosa, Zulu, Tswana, Tsonga and Afrikaans. He can converse in German but says he isn't very good at it. He also says that he plans on learning Spanish.
His mastery of all these languages has helped him escape scary situations such as a mugging or when someone tries to put him on the spot by asking him about his origin. In such cases, he would just respond in the language and accent he was spoken to and thus avoid sticky situations.
He says that it doesn't matter what you look like, once you speak their language you are automatically one of them. This is one of the many life skills his mother taught him, that languages open doors that other things cannot.
Trevor Noah's father
Trevor Noah father Robert Noah was present in his life for a short time. He is Swiss-German, which means he was categorized as white in the government of South Africa. This meant that he was not allowed to be with his son in public and when they were together, it was for short periods of time. Below is Trevor Noah father pictures.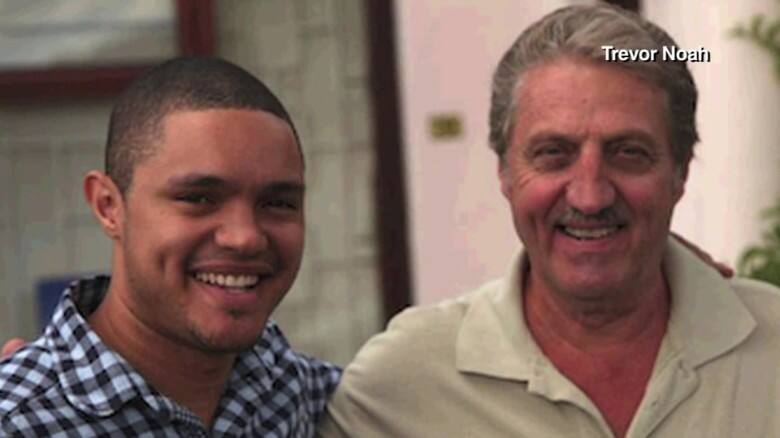 Trevor Noah dad moved out and went to Cape Town when Trevor was just 13 years old. They ended up losing contact for very many years. Trevor said that going to his father's place felt like going to Disneyland and losing touch really weighed him down. He was even worried about whether he meant anything to his father.
In his early 20's, Trevor re-united with his dad, and his biggest fears were addressed. His father showed him that he really cared for his son and to prove this, he had a scrapbook filled with moments of Trevor's life since he left him for Cape Town. In this scrapbook, Trevor Noah's dad included cutouts from newspapers over the years showing Trevor blossoming as a comedian.
Trevor Noah's stepdad
Trevor Noah's stepdad, Abel, was quite the violent man. His full name is Abel Ngisaveni Shigange. He was a mechanic who owned a workshop.
His name Abel can be related to the characteristics of Abel in the Bible, a very gentle, calm and collected character. Yet his other name Ngisaveni means afraid in Tsonga. According to Trevor, this is how he was in real life. A very easy going guy who is composed, calm and very easy to get along with, but one can get very afraid of him because he can turn violent and dangerous.
Trevor Noah expressed his distrust for this man and never liked him since the time when his mother started getting involved with him. His pleas were met with deaf ears until finally one day he decided to leave, he couldn't take being mistreated anymore. Soon after this, his mother left with their two sons Andrew and Isaac and she never came back to him.
Later on, Patricia got engaged in 2009, and when Abel found out that she was to get married to another man, he was filled with jealousy. He went to their house where Patricia was and shot her twice, despite the cries from his sons that he should spare her. He was arrested and pleaded guilty to attempted murder charges.
Trevor Noah siblings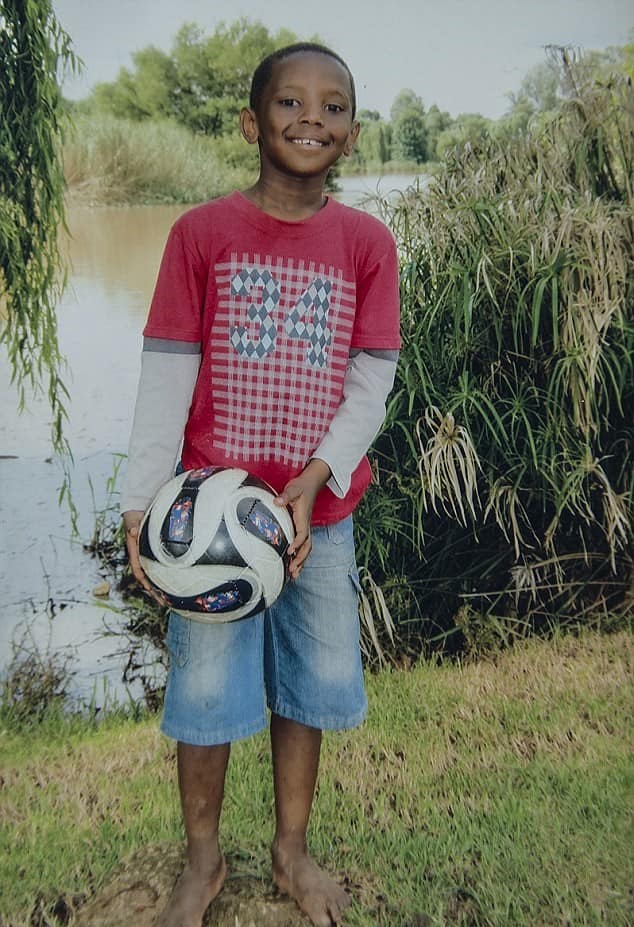 Trevor Noah has two brothers; Andrew and Isaac. Both of them are the sons of Abel Ngisaveni.
One of the boys, Andrew, played a vital role in saving his mothers life when she was shot by their father, this is a story that Trevor gives in his book. At only 15 years of age, when the mom was shot, he carried her body which was gushing with blood into the car and rushed her to the hospital even though he didn't know how to drive very well. This quick thinking on his part might have been what saved their mother from death, writes Trevor in his award-winning book, 'Born a crime'.
Trevor Noah's grandmother
Nomalizo Frances Noah is Trevor's granny who has 3 children and 9 grand-children. She practically raised him, and she talks about her grandson with a lot of fondness in her voice. She is a retired factory worker, and she housed Trevor and his cousins as they grew up. The adults would sleep in their own room while Trevor and his cousins would share the couch.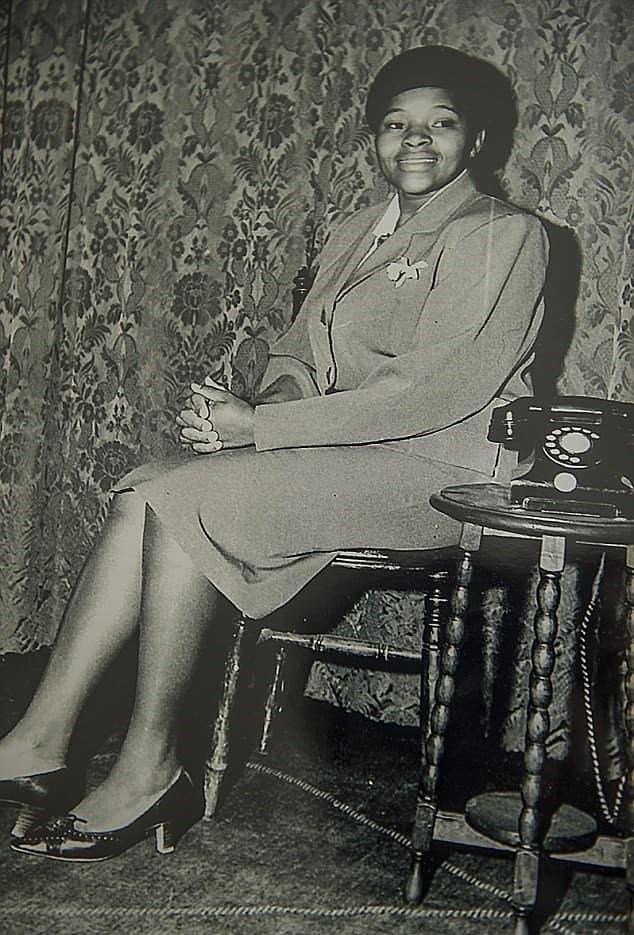 That's everything you need to know about the parents who raised a very outstanding and let's not forget, funny man, Trevor Noah. He can be regarded as the most successful African comedian for so many reasons. First, consider the number of awards that he has won and been nominated for, not forgetting that he is the host of a very popular American satire show the Daily Show that is aired on Comedy Central. He has also been named in the 35 most powerful people in New York media by The Hollywood Reporter and also in Times most 100 influential people in the world. Trevor Noah parents deserve a round of applause for what they achieved is no easy feat. The dream of any parent is to see their child making it in life, and I am sure that Trevor Noah parents couldn't be prouder of their son who considered himself as one 'born a crime'.
READ ALSO:
Trevor Noah salary - How much does he earn?
Bill Gates congratulates Trevor Noah with an inspiring post on Twitter
Trevor Noah and Chelsea Handler's trip to South Africa
Tweeps divided over Trevor Noah's father's day message
Source: Briefly News