10 best Nollywood movies of all time
Despite the pass of time, some Nollywood films remain unforgotten because of the impact they make on viewers each time they are watched. Even though every viewer has his or her own list of movies which he or she finds entertaining and is willing to watch and re-watch, there are some that have ranked top officially based on different criteria. Some of these criteria include the budget and the best actors in the movie. Therefore, in this article, we take a look at ten of the best Nollywood movies whose impact are still felt until date. Read on!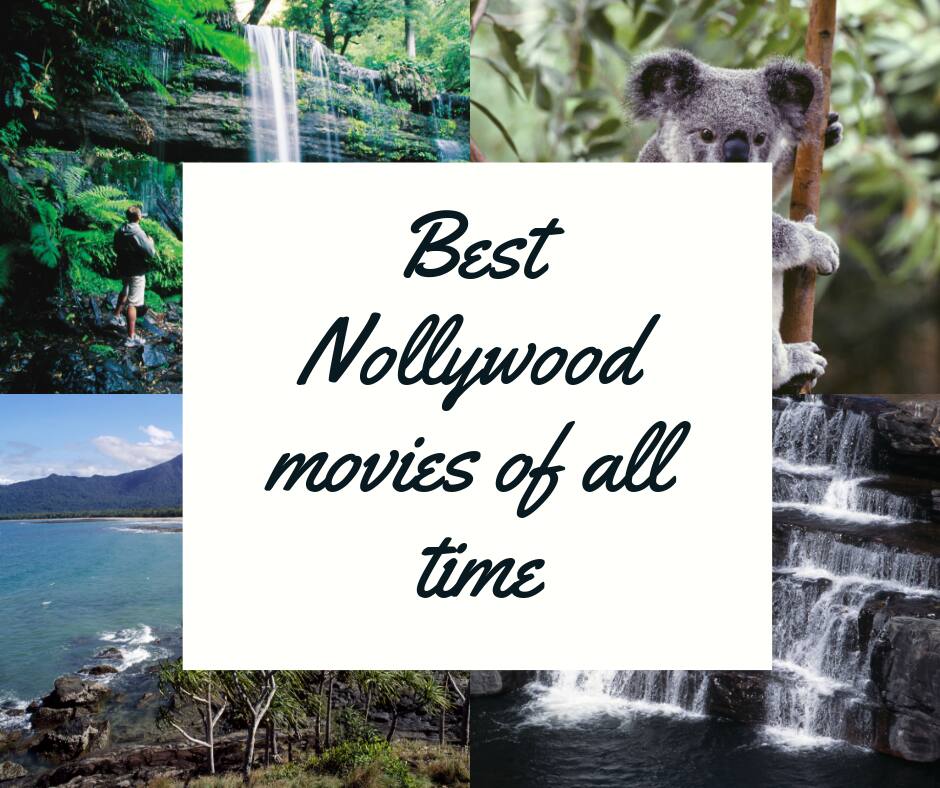 With the emergence of various talented Nollywood actors and actresses such as Mike Ezuruonye, Richard Moje Damijo (RMD), Nkem Owoh (Osuofia), Ini Edo, Omotola Jalade Ekeinde, the film industry in Nigeria has so much been impacted. Interestingly, Nollywood, Nigeria's film industry, is ranked as the second-largest film production industry in the world regarding volume. However, despite all the movies that have been released, there are those that keep topping the list regardless of their year of production. These movies are discussed below.
Nollywood movies comedy
Out of all the comedy films that have been released so far, the following are some of the top-rated ones that most viewers want to watch over and over again.
1. Osuofia in London
Osuofia in London is a comedy movie that was produced and directed by Kingsley Ogoro in 2003. It was written by the trio of Kola Munis, Emeka Obiakonwa and Kingsley Ogoro, and it starred Nkem Owoh as a cheated Nigerian who had to travel to London to receive his share of the inheritance left for him by a deceased brother Donatus in London, England.
Some other stars in the movie include Mara Derwent, Charles Angiama, Cynthia Okereke, Victoria Summers, Sebastian Hall, and Francis Odega. It had a running time of 105 minutes and the major languages spoken there are English and Igbo.
READ ALSO: 10 best Nigerian movies 2018 ranked
2. Jenifa
Talk about Jenifa and the next person that would readily come to mind is Funke Akindele. "Jenifa" is a Nigerian comedy-drama film that was released in 2008 and starred Funke Akindele. Some other stars include Iyabo Ojo, Ronke Odunsanya, Eniola Badmus, Mosunmola Filani and Adebayo Salami.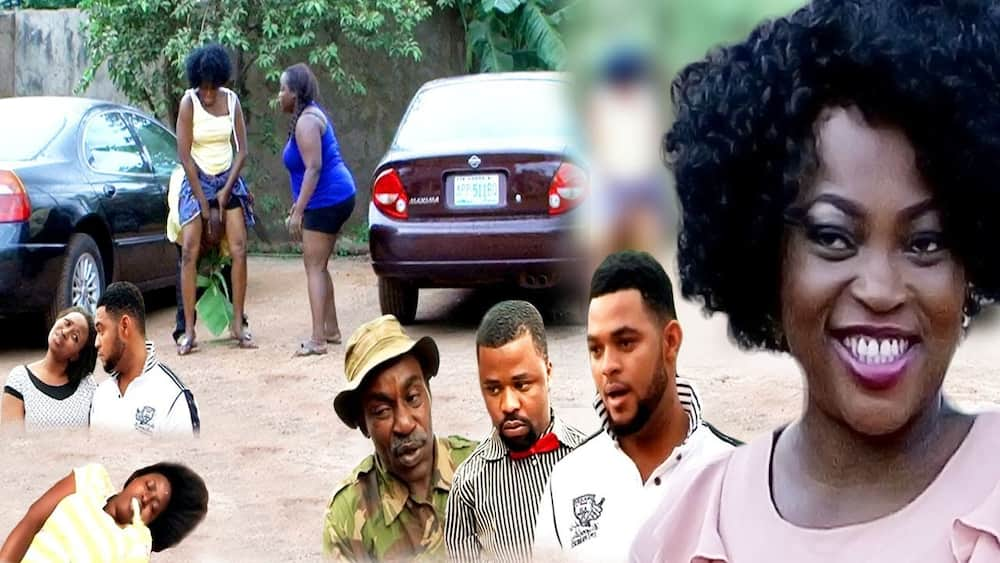 The movie is based on the story of a young woman, Jenifa, who got admitted into the university. In her attempt to avoid social stigma and play among the "big girls" on campus, she spent her time making humorous attempts which could not but make anyone crack their ribs with laughter. So far, the movie has become a top-rated franchise in Nigeria which eventually spun off a television series launched in 2014.
3. Aki na Ukwa
"Aki na Ukwa" is a classic humorous movie that was shot in 2002, which ushered in and launched the acting careers of the two little-statured popular actors Chinedu Ikedieze and Osita Iheme. It was in this movie that the duo got their nickname "Aki" and "PawPaw" respectively. Directed by Amayo Uzo Philips, "Aki na Ukwa" film also starred Osita Iheme, Chinedu Ikedieze, Oby Kechere, Amaechi Muonagor and Frances Nsokwu.
The film, with a running time of 128 minutes, is all about two troublesome young brothers who were causing all manner of disruptions in their home, wreaking havoc at school and even terrorising the people in their village.
READ ALSO: List of the best South African movies ever
Nollywood horror movies
Among the best horror films produced in Nigeria's film industry which will never bore you irrespective of the number of times that you watch them are the following:
4. Nneka the Pretty Serpent
"Nneka the Pretty Serpent" remains one of the most influential home videos that an average Nigerian would not forget. Even though the movie was in the Igbo language; yet, its impact in the movie industry is incredible. The video, which came in 1992, was produced by Okechukwu Ogunjiofor and also directed by Zeb Ejiro. Some of the stars that featured in the movie include Sam Loco, Kanayo O. Kanayo, Eucharia Anunobi, and Ngozi Ezeonu.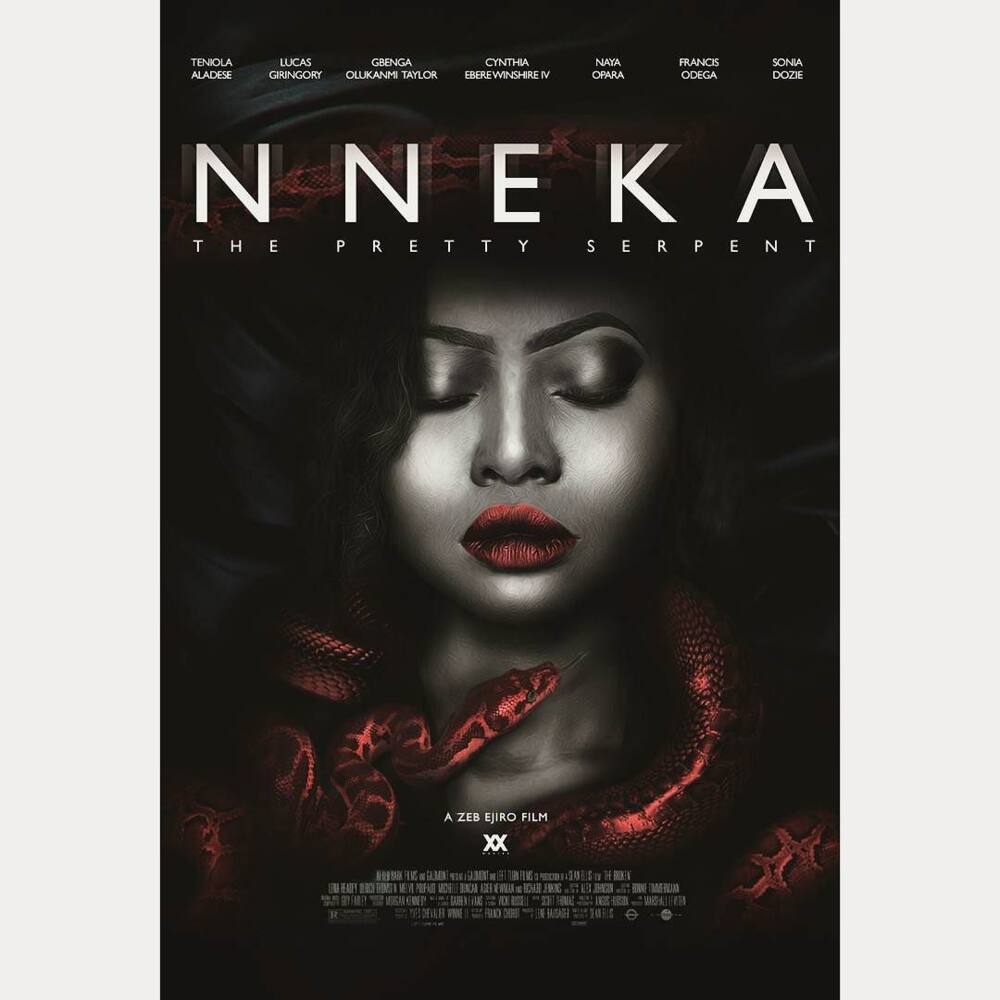 The movie centres around the story of a mermaid who was always disguised as a human being purposely to destroy marriages. To accomplish this devilish aim, she was always going after married men. For any man who falls into her trap, she would hypnotise him with her supernatural powers and destroy him eventually.
5. Igodo
Fully known as "Igodo: The Land of the Living Dead", the horror and adventure movie was released in 1999. It was directed by Andy Amenechi and produced by Don Pedro Obaseki. Some of the casts in the film include Sam Dede, Pete Edochie, Norbert Young, Prince James Oche, Obi Madubogwu and Charles Okafor.
The film is about the story of evil spirits and sorcery that were hunting a village. Having made consultations, the only way in which those evil spirits could be stopped is for some men to embark on a journey into the evil forest where a sword of amazing powers laid. This sword is the only weapon that could be used to fight those evil forces. While every other person that went on the journey died, a man named Igodo made a difference and became the only person to find and return with the sword.
6. Glamour Girls
Kenneth Nnebue produced this blockbuster 1994 movie, and it starred actors and actresses like Liz Benson, Gloria Anozie, Jennifer Okere, Barbara Odoh, Ngozi Ezeonu, Eucharia Anunobi, Tina Amuziam, Zack Orji, Pat Attah and Sola Fosudo. The movie focused on issues like power and fame.
Best Nollywood action films
7. Most Wanted
This is a real Nigerian thrilling movie that was produced in 1996 by Dozie Eriobu and directed by Tunji Bamishigbin. The movie featured stars like Regina Askia, Ibinabo Fiberisima, Ayo Adesanya, Liz Benson, Antar Laniyan and Genevieve Nnaji. Interestingly, this was the movie that launched the acting careers of Genevieve Nnanji, the former beauty Queen, Ibinabo Fiberesima and Ayo Adesanya.
The movie is about a group of ladies who were unemployed and then decided to disguise as men so that they could rob. Because of their disguise, the police officers had a tough time tracking them down as they were always on the lookout for male robbers. Unfortunately for the group, as one of them fell in love with the investigating police officer, their identity became unveiled. It was afterwards that the police officer found out that his lover is one of the members of the 'Most Wanted' criminal gang.
READ ALSO: List of hottest South African actresses with pictures
Best Nollywood love films
8. Tango with Me
"Tango with Me" is one of the best romantic movies that Femi Kayode wrote. It was produced and directed by Mahmood Ali-Balogun and starred the likes of Genevieve Nnaji, Joseph Benjamin, and Joke Silva.
The film was released on April 17th, 2011 in Nigeria with a running time of 103 minutes. Then, it focused on a couple who wanted to restore their marriage into a peaceful state after their honeymoon ended up in a disaster. After its release, the film got nominated for six awards during the 7th Africa Movie Academy Awards.
9. The Wedding Party
This romantic comedy-drama film directed by Kemi Adetiba and produced by the trio of Don Omope, Zulu Oyibo and Ijeoma Agukoronye was premiered on September 8th, 2016 in Canada during the Toronto International Film Festival. Afterwards, it was released worldwide on December 16th, 2016. The movie starred the likes of Adesua Etomi, Banky Wellington, Richard Mofe Damijo, Sola Sobowale, Iretiola Doyle, Alibaba Akporobome and Stephen Damien. Later on, the movie became the highest grossing film in Nigeria.
"The Wedding Party" movie revolves around a bride who was set to marry an ex-playboy from a well-to-do family. While the groom's mother did not approve of the wedding, the two set out on their marital journey against all the odds. Afterwards, the wedding reception became more of a competition ground, and the whole event became uncontrollable by the wedding planner. Interestingly, in the opening weekend of the release of the second part of the movie, it ranked in more than 73 million Naira.
Apart from the categories discussed above, the movie that made it to our list of best Nollywood movies of all time is "Scores to Settle".
10. Scores to Settle
The movie was produced by Sunny Collins, directed by Chico Ejiro and was released in 1998. It featured stars like Rich Azu, Liz Benson, Teco Benson, Omotola Jalade Ekeinde and Patrick Doyle.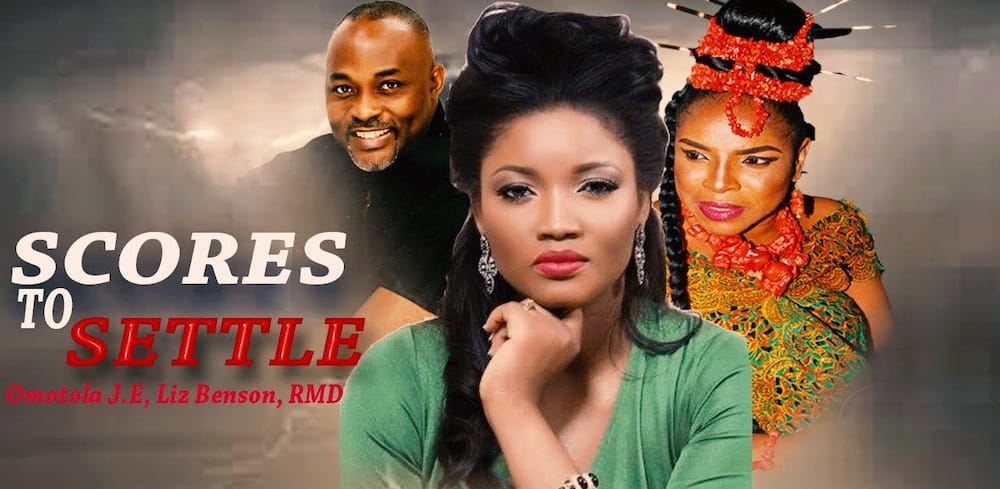 "Scores to Settle" tells of the story of a woman (Sade) who went through lots of hardship and dark moments after the demise of her husband. After she got rejected by her in-laws, she and her two sons began a long journey which was marred by insecurity, poverty, grief and even death.
Even though there are other Nollywood movies which are worth watching again and again, these few ones have been carefully selected to meet your entertainment needs at any time. Hope you also find them interesting and worth the time you take to watch them as other viewers do.
READ ALSO: 10 best Scott Adkins movies
Source: Briefly News