25 best love songs of all time
In this life, few things are constant. Love can categorically be classified as one of those things. Look around you, see all the love in the air as couples of all age groups prance about and do all sorts of things in the name of love. So what are some of the best love songs of all time that capture such beautiful moments?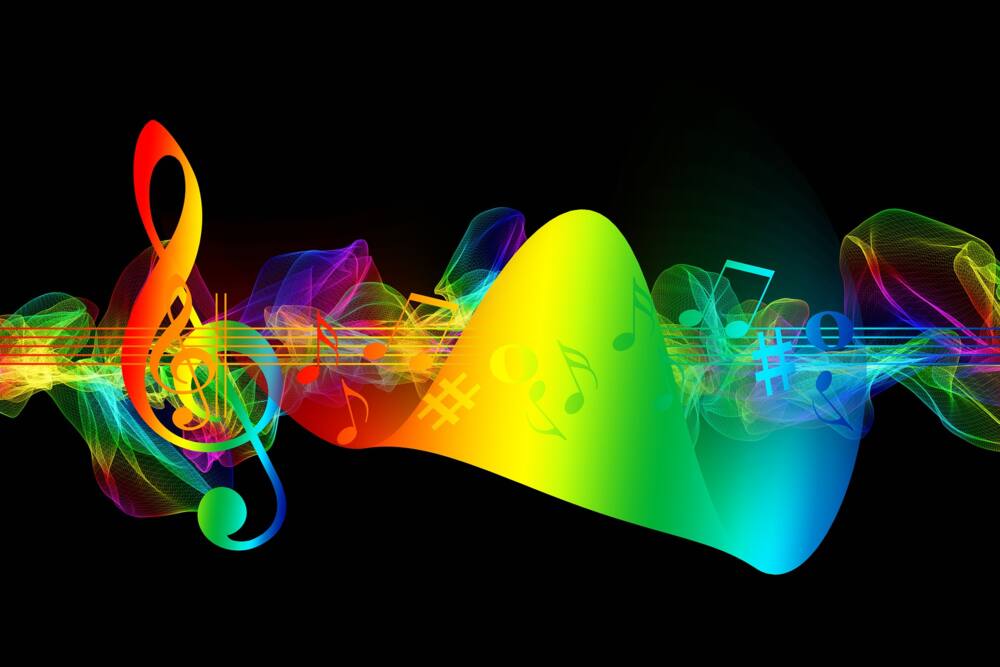 Well, with regards to best love songs, the modern crop has definitely done something enviable, but you should know that there is a whole list of 1990s love songs and before. With the huge number of musicians from before our time, you can imagine how unenviable a task it is to come up with the greatest hits to capture romantic feelings. Here is a blend of both modern and oldies best love tracks from South Africa and globally.
READ ALSO: List of all Mafikizolo songs ranked
List of top love songs globally
What is the best love song of all time? Love is a happy and fulfilling emotion, but when things do not work out between couples, the heartbreak may make couples hate these feeling. Sometimes, one may be strongly attracted to another person who does not feel the same way. Here is a compilation of 25 amazing love tracks done by musicians from different parts of the world. They are organized in no specific order but capture all emotions that surround love.
1. One and Only – Adele
The song is a part of the album "21" that was released in 2011. The soothing delivery and lyrics are what make this song one of the best modern love songs. To this day, it has garnered slightly more than 7 million views on YouTube. In the song, she talks about how you meet someone and get a sense that the two of you are perfect for one another.
2. Your Song - Elton John
With just more than 3 million views on YouTube, this song tops the most charts as the top of the pops 1970s love tracks. The song itself sounds like a mess of unfinished ideas and confusion but that is exactly what gives the song its appeal. You can thank Bernie Taupin for the fumbling lyrics.
3. Suzanne - Leonard Cohen
Another one of the 1970s best love songs is this beautiful track by Cohen. There was an actual Suzanne in Cohen's life when he released the song. However, the relationship was only platonic, which is exactly what the song is all about. With 9.8 million YouTube views, you will know about the relationship that could have been.
4. Oh Yoko - John Lennon
Lennon melts everyone's heart in the song through his use of prose to show how much he adores his girl. He constantly talks about how he will call Yoko in the middle of the night, bath, shave, dream, and cloud. It has about 807K views on YouTube. The YouTube comments prove how powerful this song is, for instance, two years ago, a Brandon Haygood commented that
Any guy who's girlfriend has a two syllable name can sing this to them changing Yoko to their name and probably get laid every day for the rest of their life.
5. Signed, Sealed, Delivered I'm Yours - Stevie Wonder
When it was released, Steve Wonder's Signed, Sealed, Delivered I'm Yours immediately became an anthem because the artist talks about how everyone deserves a second chance in a romantic relationship. It spent at least six weeks on top of the R&B chart in the US and gave Wonder his first ever nomination for a Grammy. The video clip posted on YouTube over 10 years ago has above 10 million views, meaning it is one of the greatest love songs of all times.
6. The Way You Make Me Feel - Michael Jackson
Here, MJ is love struck, but unfortunately, the girl that he is interested in is not. So, he is pleading with the lady in a carefree style that expresses his sincerity in a way that will surely get your body moving to the rhythm. To say that it has done well would be a massive understatement with over 300 million YouTube views.
7. All Night – Beyoncé
To understand why this song makes it here, you have to listen to all the anger and hatred that Beyoncé shows in her album; Lemonade. After all the anger towards her cheating partner, she decides to forgive all in this song and start over. Released in 2016, this track that begins with a lengthy narration has 89.4 million views on YouTube.
8. Day Dreaming - Aretha Franklin
As the name suggests, Aretha talks about the fantasy of getting away with the one she strongly cares for. With 3.4 million views on YouTube, she also talks about her desire for change to be the woman her man wants. She desires to be nothing more than everything her partner desires.
9. No Air - Jordin Sparks ft. Chris Brown
Modern lovebirds have been enamored by No Air that has 224.3 million views on YouTube. In the song, Chris and Jordin pretty much describe one another as the other's air. As we all know, you need air every time if you want to stay alive.
10. Kiss Me - Ed Sheeran
Kiss Me has accumulated 17 million YouTube views so far. Ed dives into some deep lyrics that are sure to bring the zoo itself to a girl's tummy. The song sensually describes a man lying with his woman who is on his chest while her mouth is kissing his neck, and the video ends with the guy proposing to the woman of his life.
11. Perfect - Ed Sheeran ft. Beyoncé
This powerful duet combined to make one of the best modern love songs, whose official audio has 198.4 million YouTube views, with each singer talking about how perfect the other is and how their futures are intertwined despite all odds. It is worth noting that the original Perfect done by Ed alone, published on YouTube about a year ago, has 1.85 billion views.
12. Can't Help Falling in Love – Elvis
In this common wedding song, Elvis dives into how the love he feels for his woman was meant to be in the same way a river eventually finds its way into the sea. With the audio gathering over 147 million views on YouTube, this is truly one of the best love songs of all time for couples who want to spend the rest of their lives together.
13. The Way You Look Tonight - Frank Sinatra
Sinatra is a love song legend who dives into a popular wedding song that has 50.7 million YouTube views. Frank wants to preserve a perfect moment in time, which, unfortunately, has to pass. Even though it has been recorded many times, the original 1940s song holds its own effect brilliantly.
14. Endless Love - Lionel Richie and Diana Ross
Released in the 1980s, most rankings agree that this is one of the most powerful duets of all time. With 12.7 million YouTube views, the song is actually a conversation about their endless love and one heart. Some lines like "You're every breath that I take" may sound cheesy but they are delivered powerfully. It is a romantic piece of music where the couple assure each other of their true feelings.
15. Crazy for You – Madonna
Madonna's Crazy for You evokes powerful emotions with the sensual way it describes how she cannot control her body when the man is close. The kind of romance she feels is the kind she has never felt before and it drives her crazy. Crazy for You has over 14.2 million YouTube views, with 75k of the viewers giving it thumbs up.
16. I Will Always Love You – Dolly Parton
Dolly Parton released this jam after saying her farewell to her mentor and partner, Porter Wagoner. This track can be described in one sentence only: if you love something, set it free. The 1974 hit that was published on YouTube in 2006 has 19.8 million views. Other renowned musicians such as Whitney Houston have also done different versions of the same music and have received massive views on YouTube and other platforms, meaning that the track has a strong message that many can relate to.
17. How Do I Live - LeAnn Rime
Incredibly, How Do I Live by LeAnn Rime is position 5 on the list of Billboard's Top 100 Songs of all time. To get a sense of what this piece of music is all about, just add the phrase "without you" at the end of the title. How Do I Live that was published in 2009 has over 17.6 million YouTube views.
18. You're Still the One – Shania Twain
Shania did a perfect love jam here blending both pop and country styles, which earned her two Grammys. Shania describes how long and hard their romance journey has been with her partner. After everything they have gone through, they are still together, and she still loves him. The song has 120.4 million views on YouTube.
19. Fallin – Alicia Keys
Fallin is a love piece of music that describes every relationship in Alicia's powerful vocals. A total of 163.3 million viewers on YouTube is a proof that this is a masterpiece as she talks about how she can love someone in one minute and be absolutely mad at them the next minute.
20. Crazy in Love - Beyonce and Jay Z
This is not your typical slow love jam as evidenced by its high energy and dance style. It is a perfect representation of one of the best modern love songs of the 21st century. The lyrical talks about how strong romantic feelings for the other has driven both crazy to the point of being foolish. It has 395.6 million views on YouTube.
21. Uthando – Sjava
Sjava represents South Africa in this track that talks about his struggle for love, which is a theme that many men can relate to. Delivered in his usual emotional and touching style, Uthando by Sjava has over 3.4 million views so far.
22. LaSauce - I Do Ft Amanda Black
This romantic track is all about saying yes and living with someone forever after a period of being together. It is not just being together forever, it is about being strong together forever. On YouTube, it has close to 8 million views.
23. Robbie Malinga - Baby Please ft. Kelly Khumalo
The duo come together to release a track that has about 4 million YouTube views so far. The two talk about how people disagree with their relationship and that they should ignore those people because what they have is stronger. Amazing, isn't it?
24. Love potion – Mafikizolo
The South African duo have come a long way and Love Potion is a romantic track extended to you as much as it is extended to the personas. The piece of music talks about how sleep is elusive at night because of the strong romantic feelings as if a potion to confuse them is involved. Love Potion has over 15 million YouTube views.
25. K.O featuring Nandi Mngoma – Skhanda Love
This hip-hop track is all about the ride or die mentality. So far, it has accumulated almost 2 million YouTube views. The beats are sweet to the ear, and you will find yourself listening to it again and again.
READ ALSO: Top trending Migos songs 2018-2019
Do you agree that the above are the best love songs of all time? I am sure we have all heard at least 10 of the above tracks. So guys, what is the best love song to dedicate to a girl? From the above list, you will definitely find a great piece that perfectly describes your relationship, and if madly in love, dedicate one of them to the man or woman of your dreams to spice things up.
READ ALSO:
10 best Sinach songs 2018-2019
List of all Amanda Black songs ranked
Best Migos songs ranked
List of all Brenda Fassie songs ranked
Best Nasty C songs 2018
Source: Briefly News