Unathi Msengana biography, husband, kids and age
How much do you know about your popular South African singer, actress and radio personality Unathi Msengana? Also known as Nkayi, Msengana is a face many want to see on big screens for the professional use of her gift as she hosts her shows on the popular youth station YFM as well as the drivetime show on Metro FM. But, despite her success in the entertainment industry, Unathi Msengana also has also been through some challenges in life. "But how did she rise to greatness in her career?" You might want to ask. Well, as you read on in this article, you can be sure of an answer to that and other questions about this Idols SA judge.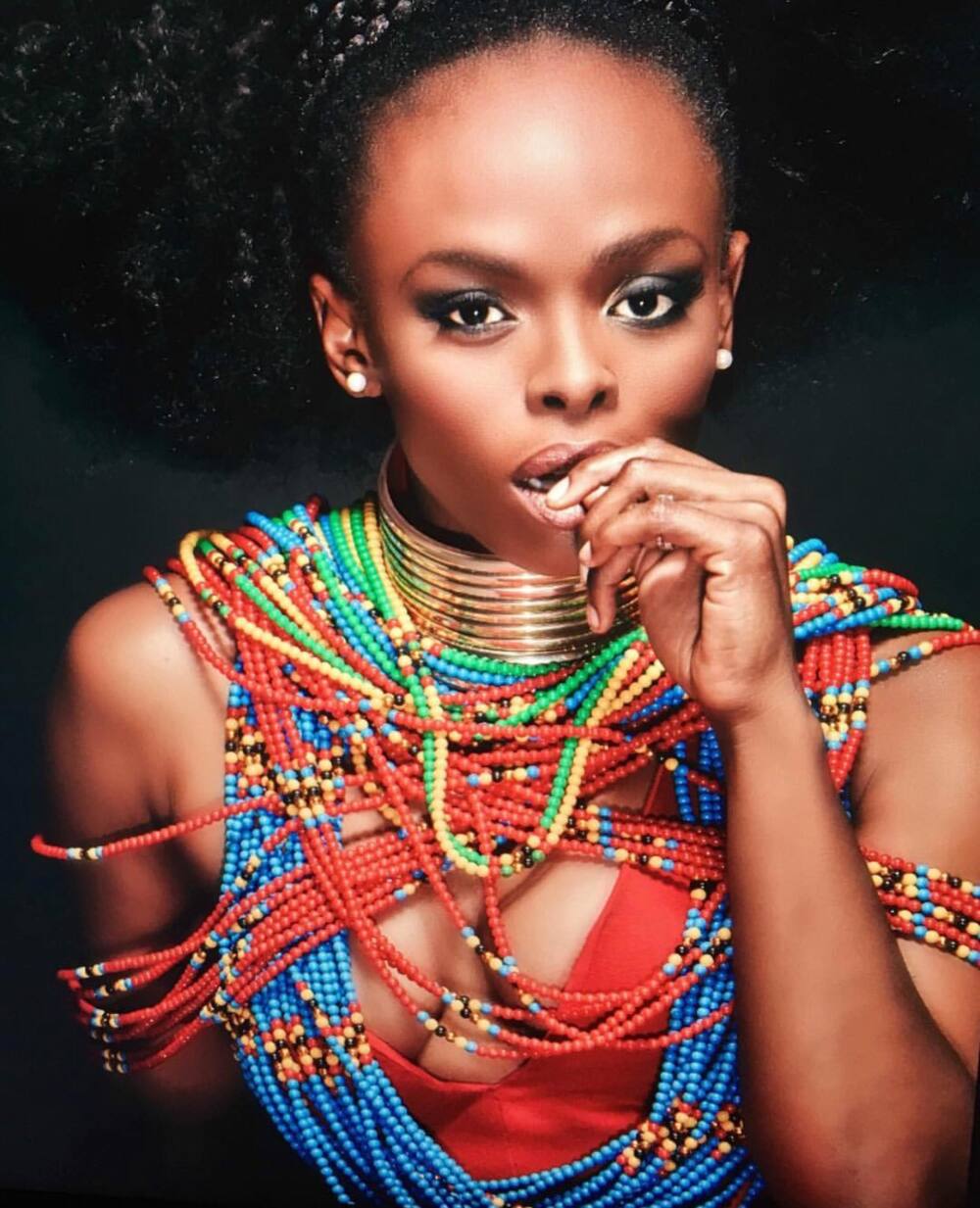 The South African Idols judge Unathi Msengana is one of the highly celebrated female stars in the country. Being the first African that voiced a character in the series 'Don McStuffins', she has had many strings of accolades to herself and also honoured at various occasions. As you read on in this article, you will get to know about her age, marital life, upbring and the challenges she has been through in life.
Unathi Msengana profile summary
Full name: Unathi Fundiswa Msengana
Date of birth: 06 November 1978
Place of birth: Grahamstown, Eastern Cape, South Africa
Instagram: @unathi.co
Occupation: Singer, actress and radio personality
Unathi Msengana biography
Unathi Msengana was born in Grahamstown, Eastern Cape, South Africa. As to her education, she went to Victoria Girls High School where she had her secondary education, and after which, she got admitted into the University of Utrecht to study International Media Studies in the Netherlands. Apart from that, she also studied Journalism and Drama at Rhodes University, Grahamstown, South Africa.
Since she began her professional career, most viewers on the television knew her to be the co-host of season three of the reality competition Popstars back then in 2004 alongside Rowan Cloete. In 2011, she played the role of a judge on the M-Net reality competition Idols when she had to replace Mara Louw. Since then, Unathi Msengana has featured and played the same role in more than five seasons of the popular competition.
As a result of her background in journalism, when she attended the music show 'Castle Loud' auditions that aired on SABC 1, she got the job and ended up as one of the producers on the show. As far as her acting career is concerned, Unathi Msengana's talent got international recognition when she was called up to voice a character in the 'Doc McStuffins' series as Rita the Cheetah. Doc McStuffins is a hit edutainment series by Disney. Prior to that time, she had been cast as Rita the Cheetah in No Sweetah Cheetah episode.
With hard work and a blend of her potentials, Unathi has received quite a number of awards including MTN Media Awards (hosted by Media Magazine) for the Most Promising Woman in Media 2005. She also received Metro FM Music Awards for the Best Dressed Artist and Song of The Year award both in 2003. Then, according to the Star Newspaper rating, she is reported to be among the top ten personalities in media in 2004 and 2005. At the Media Star in 2014, she won Glamour woman of the year award. Recently, she was voted as South Africa's Best Female at the Annual Metro FM Music Awards.
Unathi Msengana husband
On September 19th, 2009, Unathi Msengana was gloriously wedded in holy matrimony to DJ Thomas Msengana who is best known as Bad Boy T. However, in 2017, the news came rather as a shock to a lot of people, especially the fans of the duo when it was noised everywhere that Unathi Msengana and her husband were no more together.
During a television interview session with her on eNews Channel Africa (eNCA) as reported on The Citizen, she was asked whether herself and her husband were still together or not and she confessed "no we are not". According to her, she spoke point blank that they needed to be in a good space since they are a family.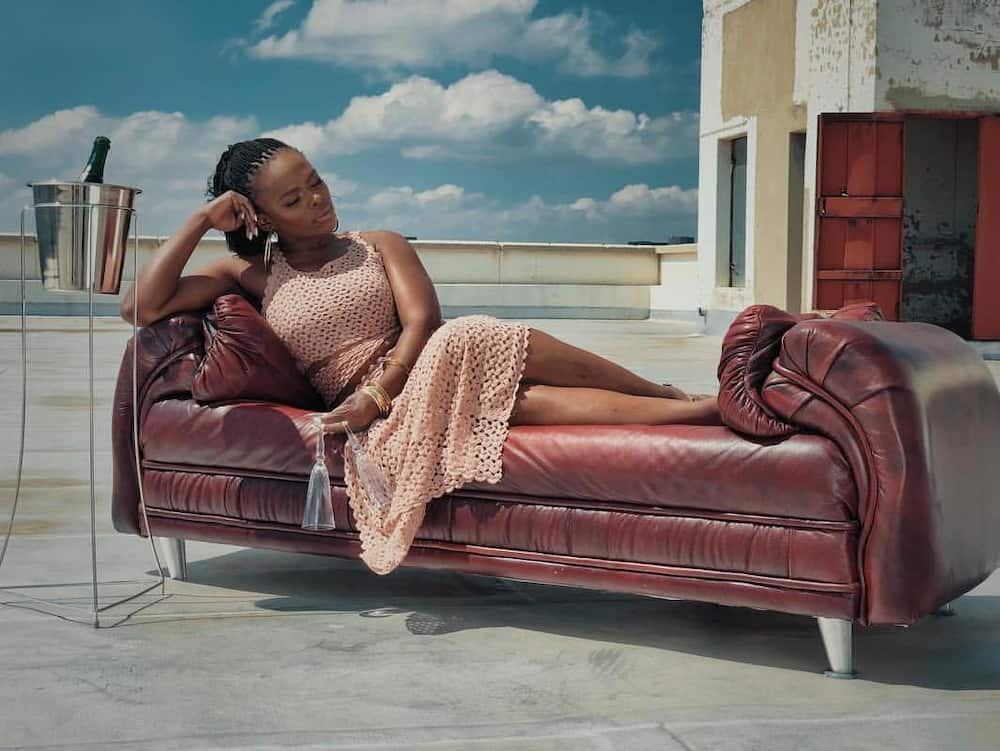 Moreover, in an interview with City Press, she had to confess the pain that the breakup caused her. Even though she was married to her best friend, according to her, the decision to separate was not an overnight decision but something that took years. Also, she said that her latest album, "Brave, True and Strong" is inspired by the ordeals that she had gone through in life after the separation. She concluded that she chose the title because, in the past years, she had been through beautiful and challenging moments. Despite all these, in a message that she posted on her Instagram page during her 40th years birthday, she said in part:
I am the mother of Sinako and Imbo Msengana who too were conceived in love with the man who remains the love of my life.
Unathi Msengana age
Unathi Msengana was born on November 6th, 1978, and based on the year of her birth, she is 42 years old in 2020. While she was celebrating her 42 years birthday, she ensured that she made the best of the moment as she went on vacation with some of her closest friends.
Unathi Msengana kids
Prior to the separation of the Idols, SA judge Unathi Msengana and her husband, their marriage was blessed with a son and a daughter. While the son's name is Sinako, Unathi Msengana's daughter is known as Imbo. Based on a post that she made on her Instagram page on May 31st, 2018, while she was wishing her daughter a happy birthday, it is glaring that the daughter means a lot to her as she called the girl her best friend.
Despite her lowly background and the marital challenge that she had to face, how Unathi Msengana managed to manoeuvre her path to stardom is a part of the things that make her stand out. However, her story serves as a two-edged sword as she challenges and motivates everyone to count each stepping stone.
Source: Briefly.co.za