The best female rappers in South Africa
When anyone mentions South African hip-hop, most people will probably think of the likes of AKA, Cassper Nyovest, Nasty C, KO, Kwesta and other male artists. However, female rappers in South Africa have been on the top of their game for some time now. With social media and digital distribution of music, creating a fair platform for any artist to succeed, the South African female rap scene has been slowly growing with new names hitting the airwaves every now and then.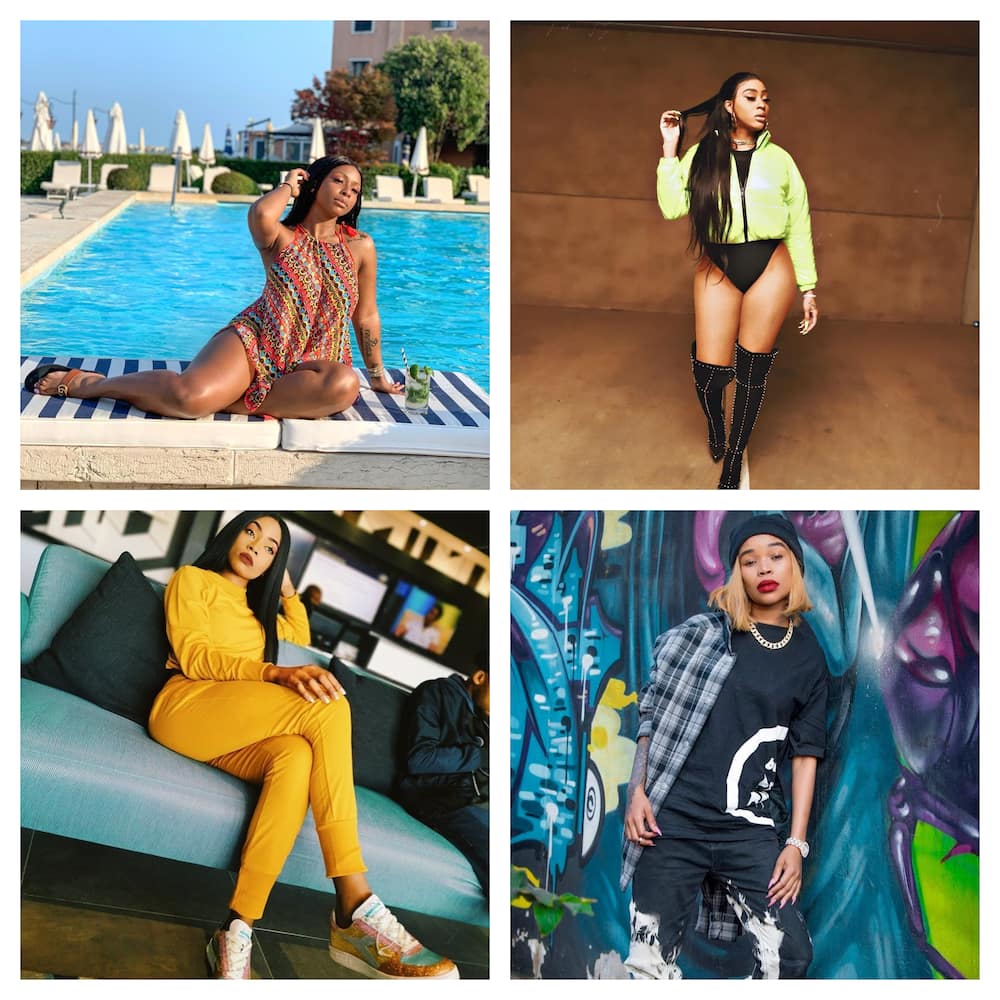 South African female rappers are very talented, with some being better on the mic than their fellow male counterparts. These SA female rappers are diverse, with some dropping straight bars on 90s beats while others using mostly today's trap and Afro beats. The versatility shown by some of these female rappers proves that this style of music can be done by any gender.
READ ALSO: Top 10 richest rappers in South Africa
The best female rappers in South Africa
Most well-known names in Hip Hop South Africa are mainly male rappers, but popularity does not indicate that the talent disparity is big. Some of the female rappers in South Africa are pretty dope, and they only need more support. This list features some of the popular South African female music artists.
1. Nadia Nakai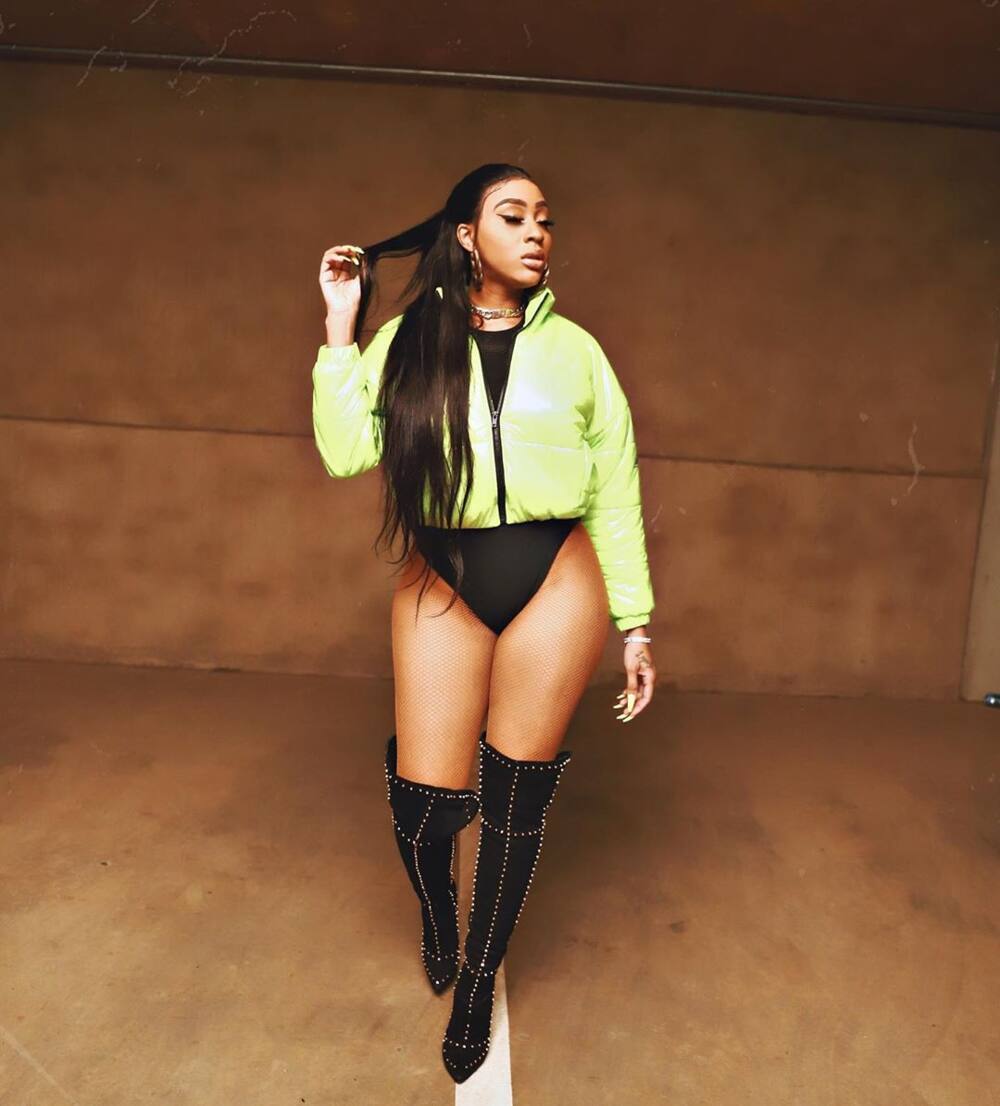 Nadia is one of the best female rappers in Africa. She is 29 years old. Other than rapping, she co-hosts the popular MTV Base Hip Hop show, Yo! MTV Raps. She is among the most popular South African female artists who are known for their great deliveries and production. Nadia released her debut studio album, Nadia Naked on the 28th of June 2019, and her most famous song is 'Naaa Meeaan' featuring Cassper Nyovest.
Twitter: @Nadia_nakai
Instagram: @nadianakai
Here is a recent video by Nadia Nakai.
2. Fifi Cooper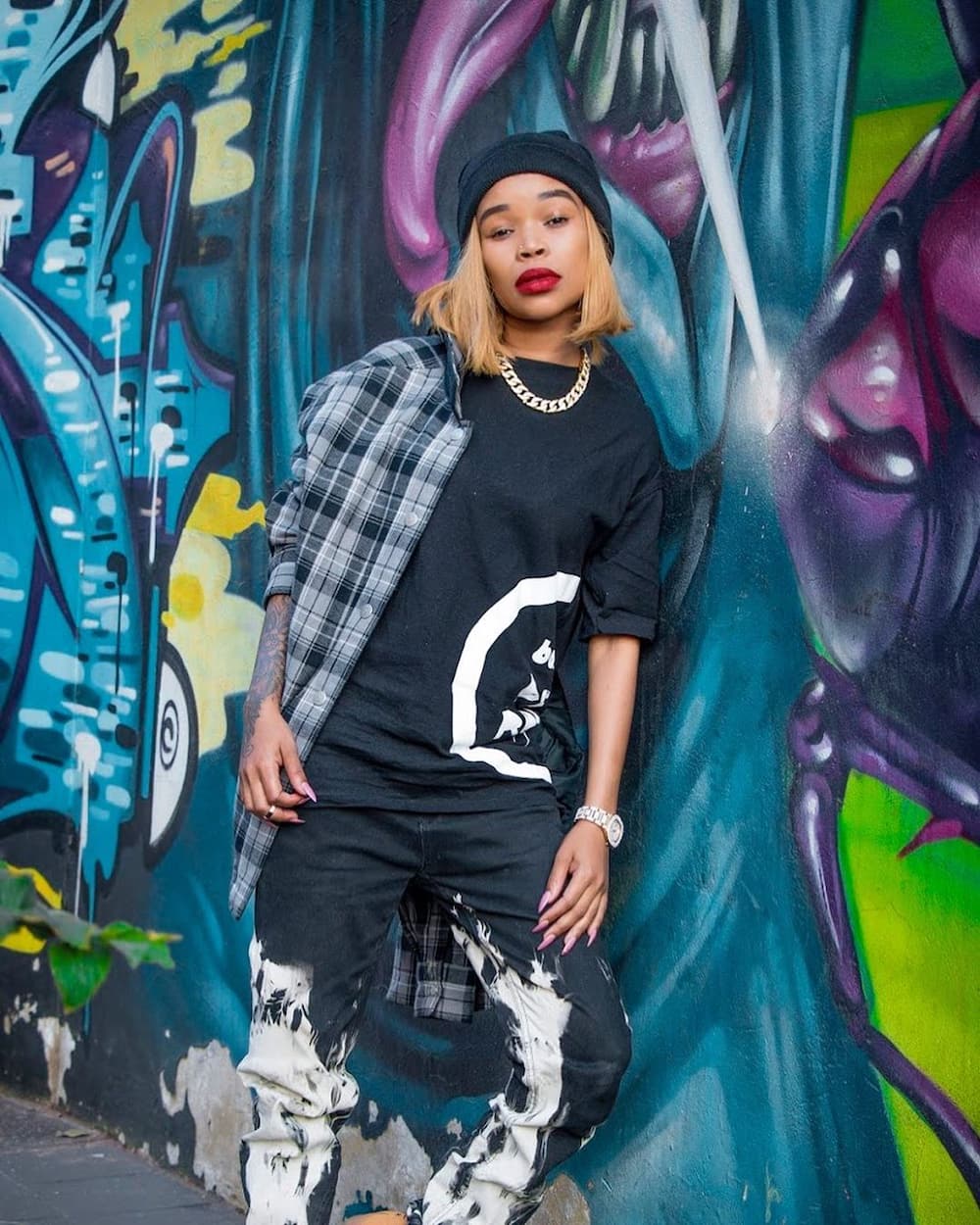 Born in Mahikeng, South Africa, Fifi Cooper is an award-winning rapper who is signed to Mo Cooper Records which she owns. Fifi is known for her 2015 hit song 'Kisses' featuring Ab Crazy, and she has since then released two albums with recent one titled 'Take Me Back'. Fifi has a unique flow, and she can easily switch between different languages.
Instagram: @ke_fificoopersan
Here is 'Zwagala' from her last album.
3. Rouge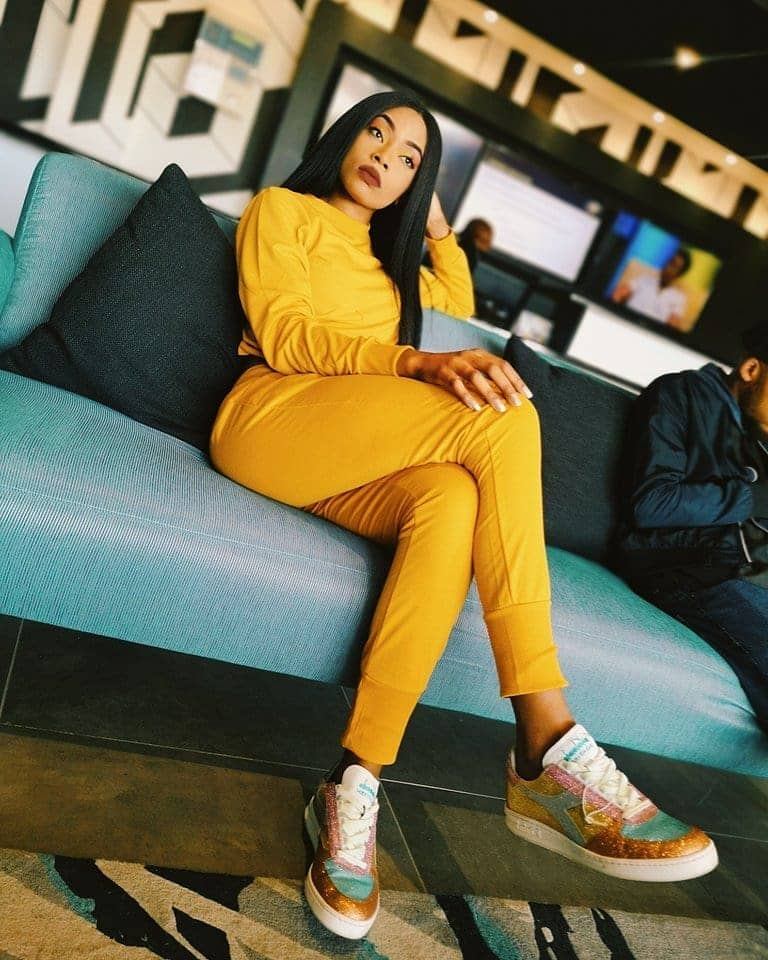 Rouge is a 26-year-old queen of rap in South Africa, author, as well as a television presenter who is originally from Pretoria. She has won numerous awards including the Best Female Artist in the 2017 South African Hip Hop Awards. Her most recent album 'The New Sessions' was dropped on the 8th of September 2017, receiving numerous praises. Moreover, the short film accompanying the album won the Best Micro-Budget Film Award in the 2018 South African Film and Television Awards. Rouge has been featured on many tracks including the 2017 hit song 'Connect' by Ms Cosmo, which also featured Nasty C and Kwesta.
Twitter: @Rouge_Rapper
Here is her most recent single.
4. Gigi Lamayne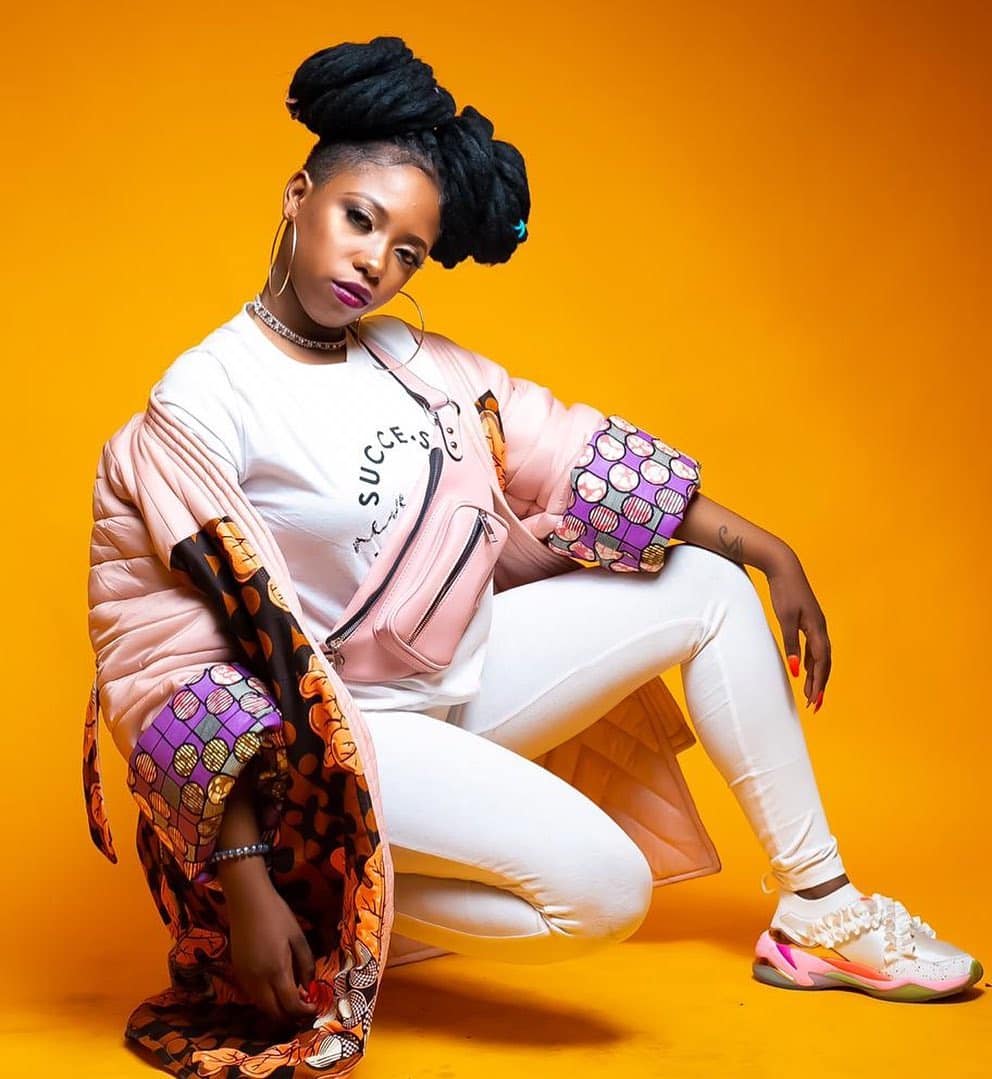 The 25 year-old rapper is originally from Lenasia, South Africa. Gigi was formerly signed to Ambitiouz Entertainment, and she dropped her last album 'VI' in 2018. However, she recently released an EP titled Job Woods on the 26th of July. Gigi Lamayne's flow is epic, she sometimes switches between different flows in a song.
Twitter: @Gigi_Lamayne
Instagram: @gigi_lamayne
Here is one of her tracks from the EP.
5. Boity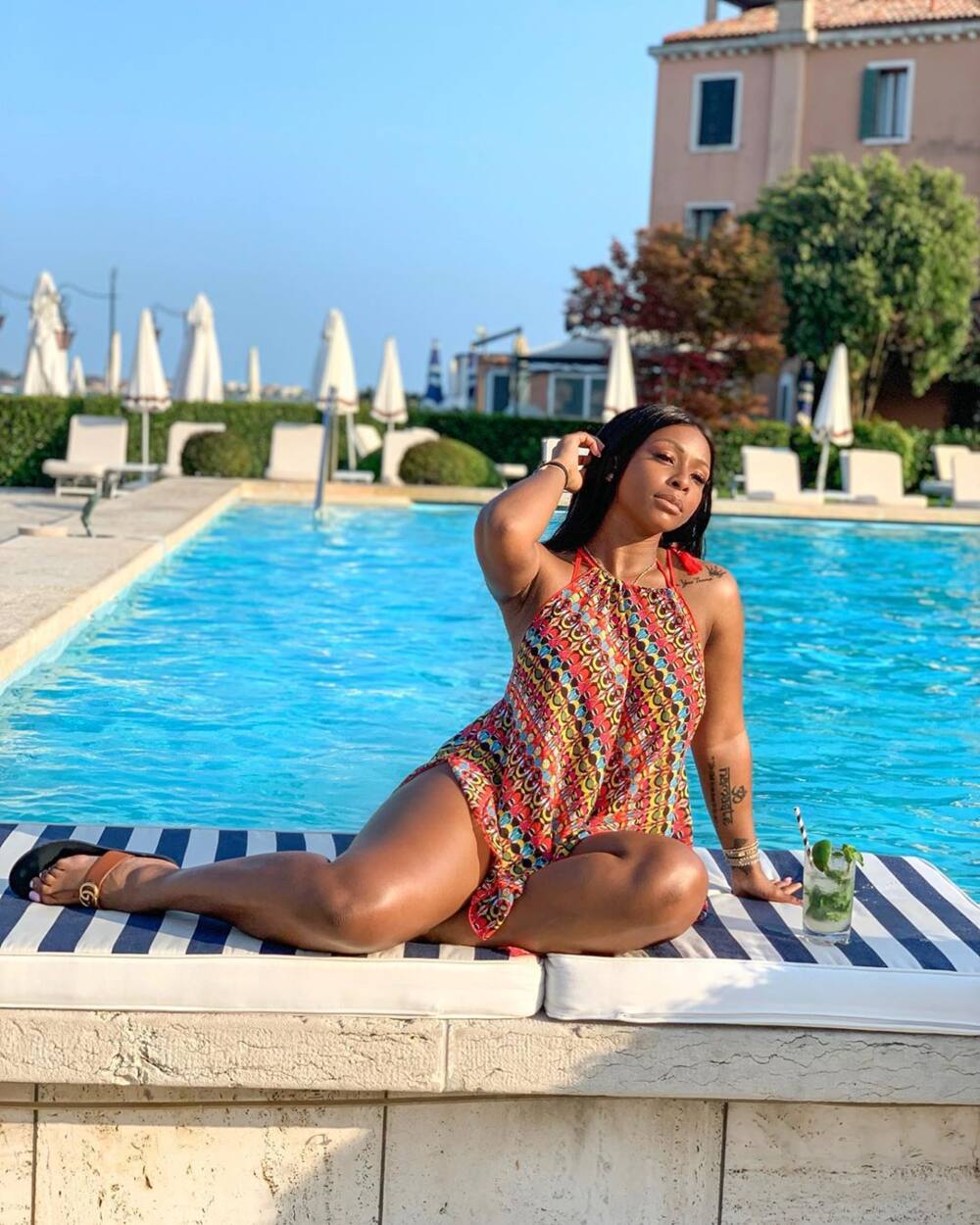 Boity surprised many when she dropped a single featuring Nasty C late last year. The 29-year-old girl is an actress, television personality, model, businesswoman, and now a rapper. She is a part of the Universal Music Group. Her hit song 'Wuz Dat?' showed that she can definitely flow with the best.
Twitter: @Boity
Instagram: @boity
Here is her latest single 'Bakae'.
6. Yugen Blakrok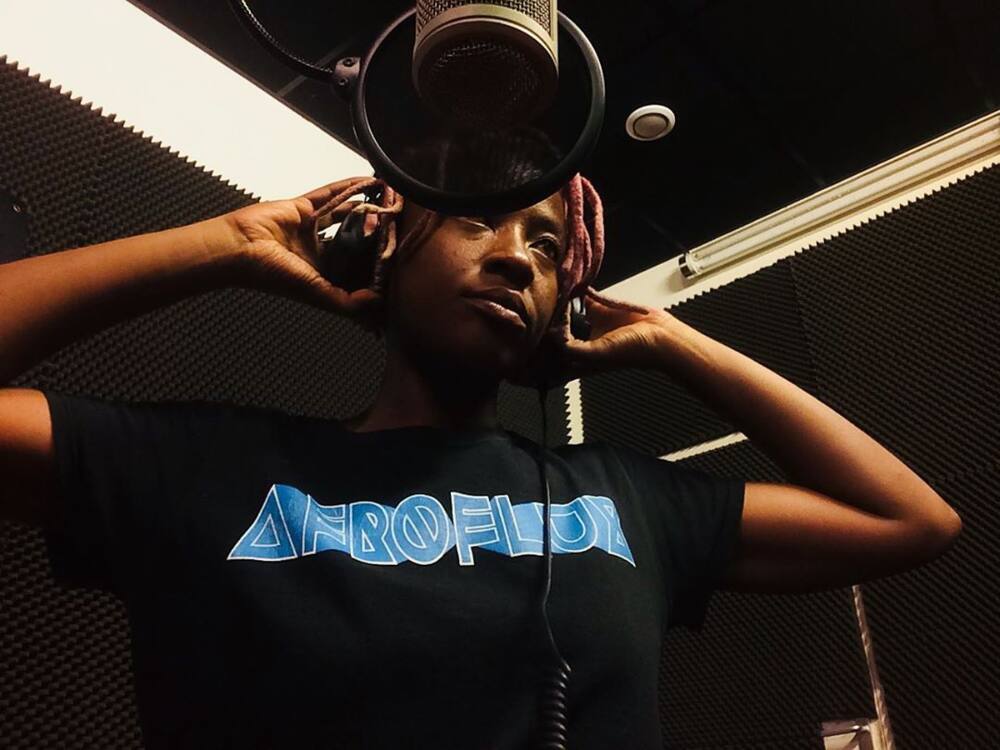 Yugen Blakrok is most known for her part in the Black Panther soundtrack which featured the likes of Kendrick Lamar, Schoolboy Q, SZA, Future, and Jay Rock. Additionally, she was featured in the track 'Opps' which also had Kendrick Lamar. Yugen has a dynamic flow that sounds good on any beat. She released her last album 'Amina Mysterium' on February 1st 2019. Here is a clip of her performing at the famous Colors Studio.
7. Moozlie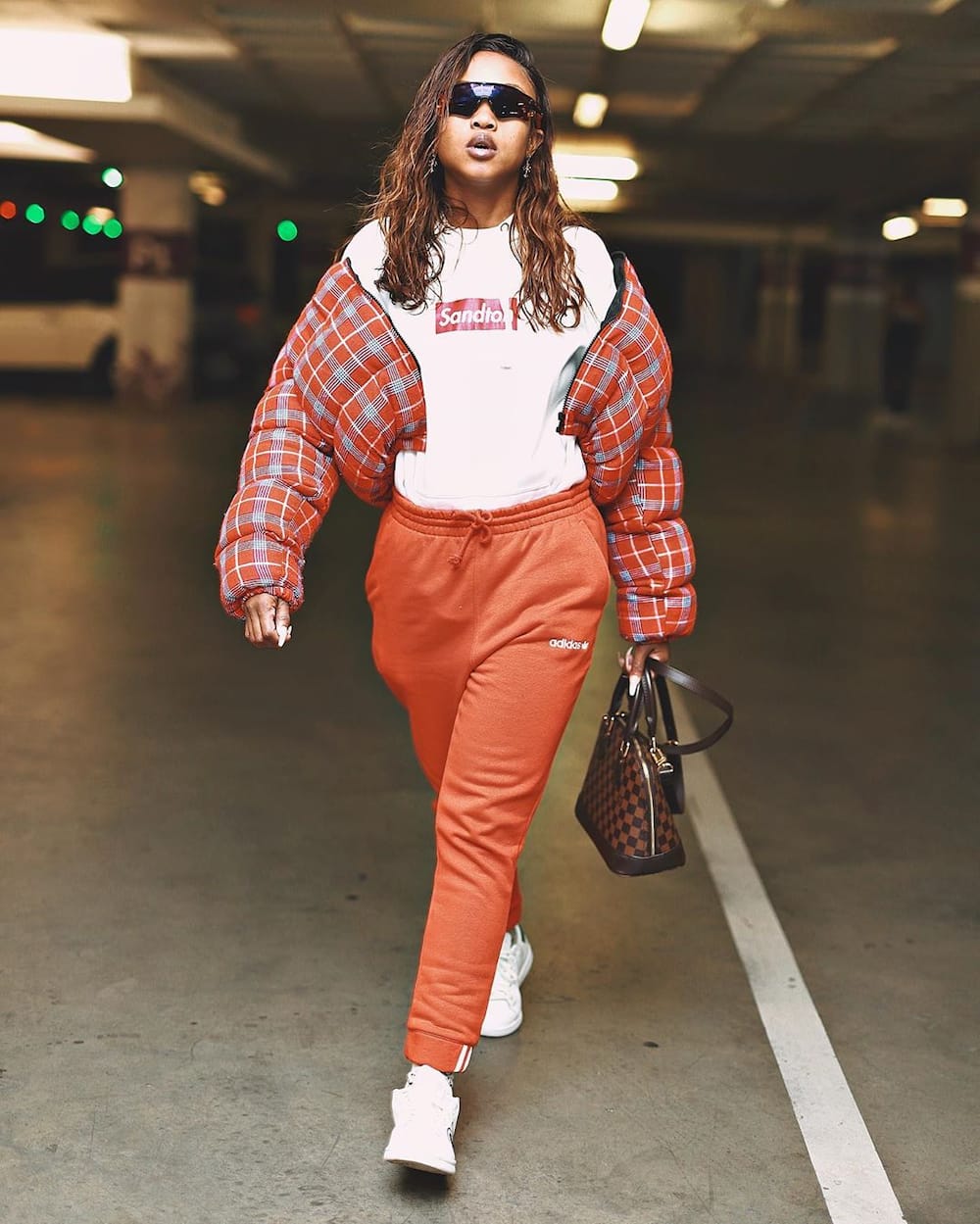 Nomuzi Mabena, known by her stage name Moozlie, is a South African rapper and TV presenter from Benoni. The 26 year-old rapper is signed to her own label Nomuzi Mabena Music. Her last album 'Victory' was released on the 7th of September, 2018.
Twitter: @nomoozlie
Instagram: @moozlie
Here is a video to one of the songs from the album.
8. Patty Monroe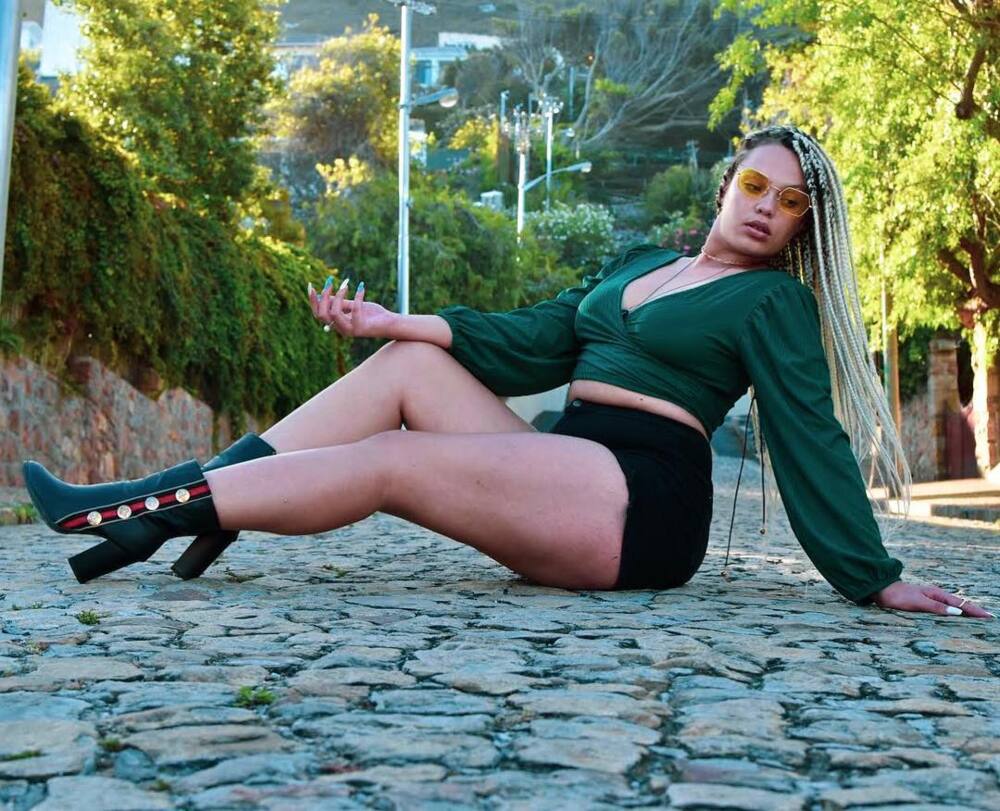 Patty Monroe is a Cape Town born rapper who started rapping at a very young age. She released her last album 'Malatjie' in 2018. Patty delivery is smooth with relaxed vibes that make her unique.
Twitter: @MissPattyMonroe
Instagram: @misspattymonroe
Here is the video to her track 'whiskey sours' which was a part of her last album.
9. Dope Saint Jude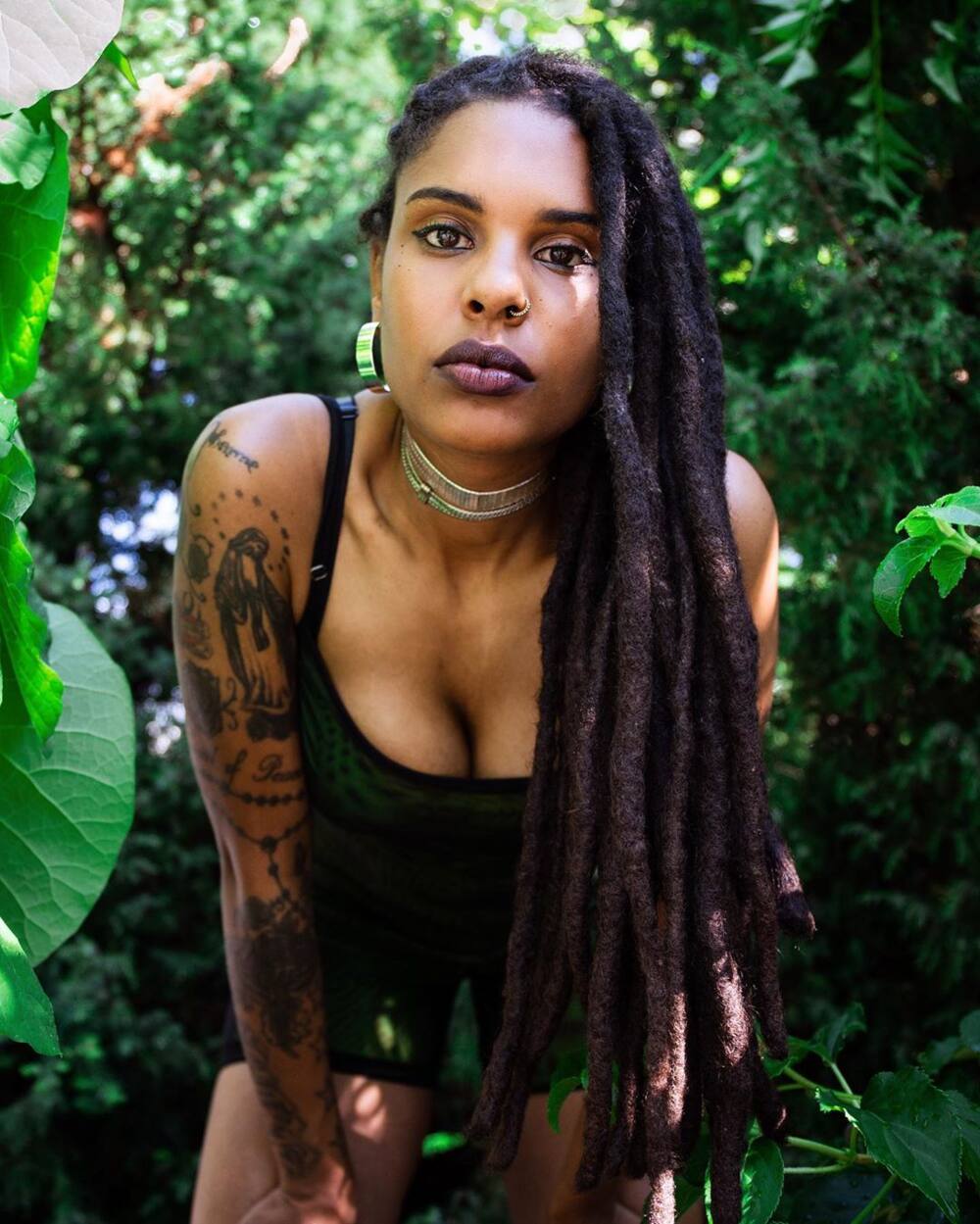 Dope Saint Jude is a South African rapper from Cape Town who also doubles as a producer. She is influenced by Tupac and the Riot Grrrl movement. She is a queer rapper and thus discusses issues like sexuality and gender among other subjects in her music. Her music is rhythmic and smooth, which separates her from other local rappers and gives her an international appeal.
Twitter: @DopeSaintJude
Instagram: @dopesaintjude
Here is her latest video to the track 'Liddy'.
10. Tyrant the Rapper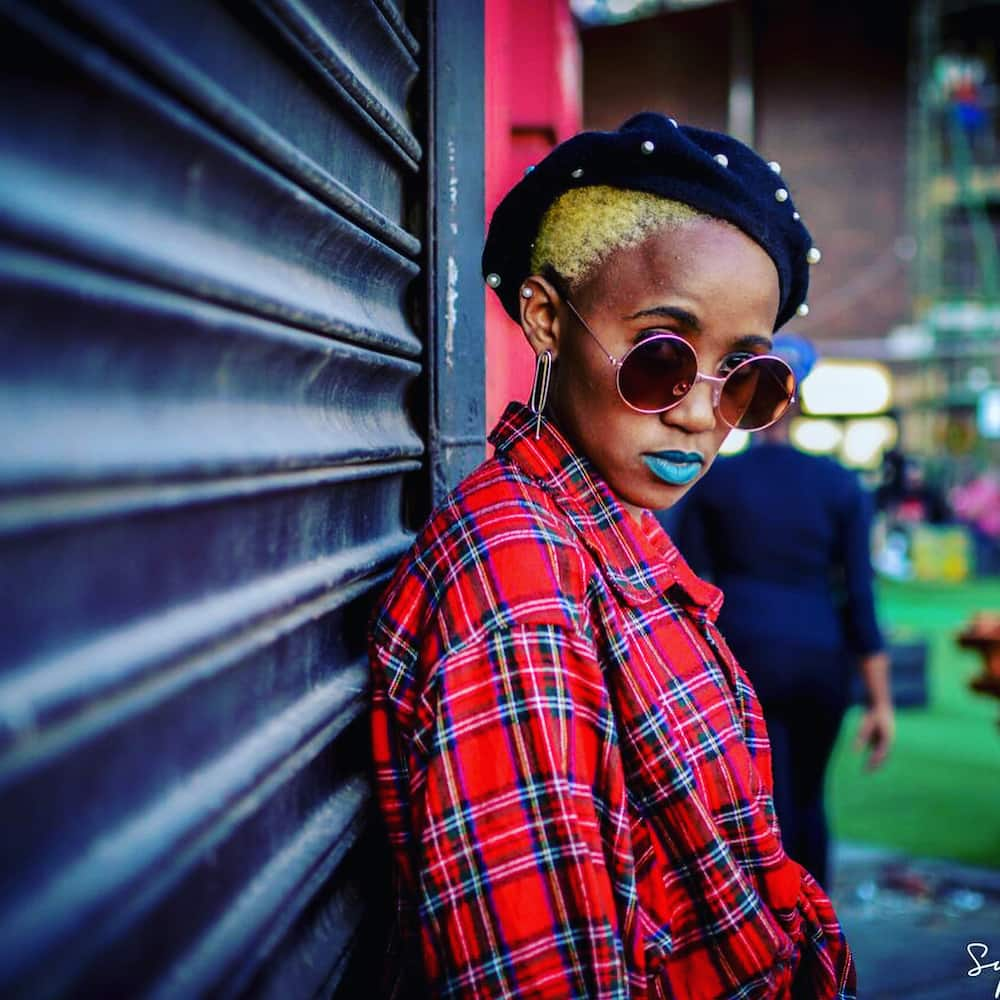 Tyrant the Rapper is signed to Mi-Stro Records. She released her last album 'Stress of a Genius' in 2018, and it features some smooth vibey tracts with Tyrant spitting. Tyrant is only 22-years-old, so you can expect more from her in the future.
Twitter: @Tyrant_SA
Here is a video of her track 'The City' featuring Kt'yana and Jimmy Wiz.
Here are other great female rappers in South Africa you can check out:
Assessa who dropped uGogo EP in 2018.
Astryd Brown who is a very promising upcoming rapper. She featured Nadia Nakai in her single 'Lately'.
Eavesdrop who dropped an album 'Scrolls of the Unseen' on the 8th of June 2018.
Ms Nthabi dropped a mixtape 'Broken Silence' in 2018.
Dee Koala, a young rapper poised for greatness. Check out her 'Whuzet' video.
READ ALSO: The top 10 richest South African musicians
Female rappers worldwide are becoming more appreciated in the hip-hop scene, with the likes of Cardi B and Meg Thee Stallion taking over the world by storm. The hurdles that female rappers have to cross to prove their talent are many, but technology has created an easier way to succeed. These South African female rappers 2019 are proof that even at home, we have great, talented women that compete favourably in this male-dominated industry.
READ ALSO
List of famous South African musicians 2018
Top 10 Forbes richest rappers ranked
Latest celebrity news SA: Zondwa Wabantu, Bonang Matheba, Cassper Nyovest, Khanya Mkangisa, Connie Fergurson, and Nataniël
Richest actors in South Africa
South African bands that made it internationally
Source: Briefly News