Retirement villages in major South African cities in 2023: affordable rentals
South Africa has multiple retirement villages spread across the country. Many people imagine that life after retirement is all fun and games. While retirees have plenty of time because they are no longer working, issues related to advanced age limit how active they are. Retirement villages allow the elderly to spend time with their peers as they get their needs met.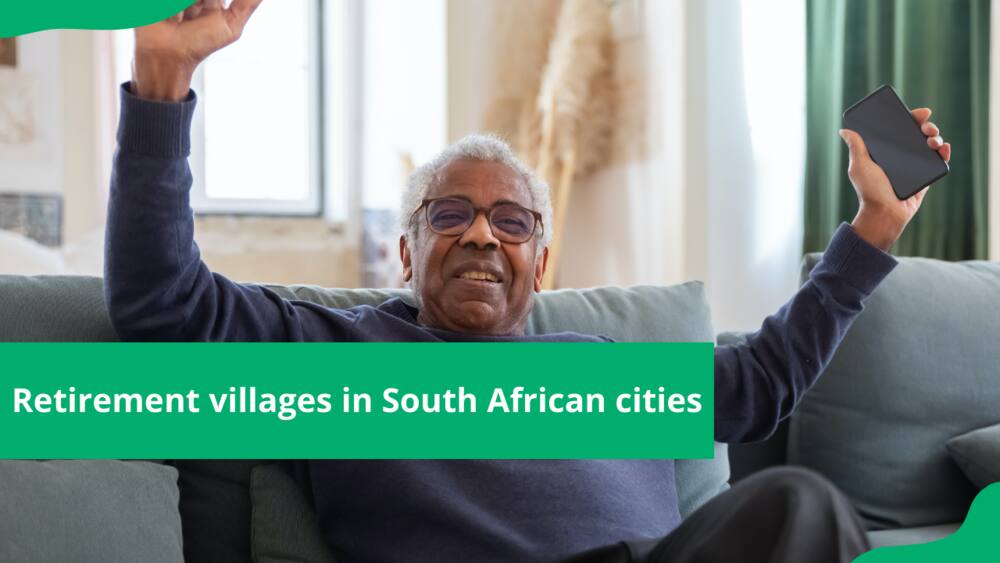 Have you started planning for retirement? One of the options you have is retirement villages that will allow you to interact with your age mates. These communities are great because they have trained employees to assist the elderly with anything they need to live comfortably.
Best retirement villages in South Africa
Below is a list of retirement villages in South Africa that you should consider. These communities provide optimal care for the elderly and ensure they feel comfortable regardless of the challenges they may be facing.
Top retirement villages in Western Cape
The Western Cape province borders the Indian and Atlantic oceans. It is the southernmost region of the African continent, and its best retirement villages are explored below.
Onrus Manor
Location: Slopes of Kleinriver Mountain range in Western Cape
Features: Well-equipped homes, coffee shop, clubhouse with lounge, heated swimming pool, access to support staff, clinic, shuttle service, library, long-term care services
Contacts: +27 21 815 5700/ +27 82 460 9221
Price: Starting from R2.8 million per unit
Many people are looking for rentals in retirement villages. Onrus Manor offers rentals in a location that allows one to reconnect with nature. Multiple services are offered for a comfortable life. Frequent medical assessments are done by the clinic staff, and Hermanus Provincial Hospital and Mediclinic Hospital are in close proximity in case of medical emergencies.
Val de Vie Evergreen
Location: Western Cape
Features: Library, bowl facilities, private clubhouse, 24-hour emergency healthcare, game and cinema room, mediclinic facility, golf course, wine cellar, lush polo fields, equestrian facilities, Camelot spa, and three restaurants
Contacts: +27 21 863 6105/ evergreen@valdevie.co.za
Price: From R4.7m per home
Val de Vie Evergreen is designed to offer luxurious living for the elderly. All facilities at Val de Vie Evergreen are designed with the needs of retirees in mind to ensure they are comfortable throughout their stay.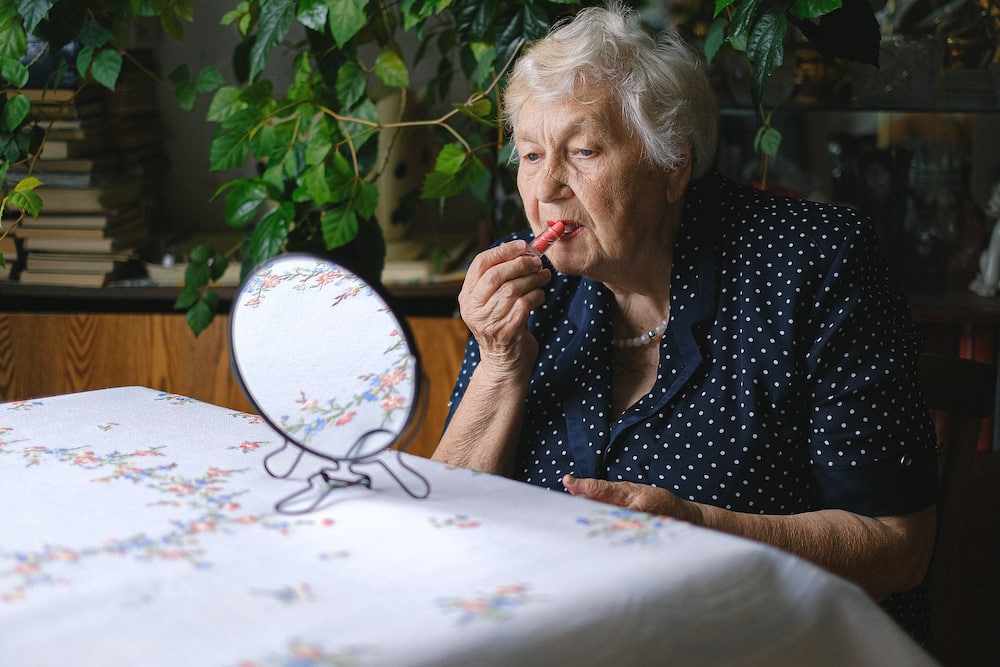 Retirement villages in Cape Town
Cape Town is a port city on South Africa's southwest coast. It is the legislative capital of South Africa, and its top villages for the elderly are explored below.
Clé du Cap
Location: Pollsmoor Road, Kirstenhof, Cape Town
Features: Well-equipped units, coffee shop, games room, clinic, shopping centre, library, long-term care, indoor heated swimming pool, and access to support staff
Contacts: +27 21 815 5700/ +27 82 460 9221
Price: From R2.9million (upstairs units)/ from R3.7 million (downstairs units)
Are you looking for coastal retirement villages in South Africa? If so, Clé du Cap is a fantastic choice because Muizenberg Beach and St James Beach are a few kilometres away. This community is ideal for anyone looking for luxurious living conditions after retirement.
Evergreen Lifestyle Village Muizenberg
Location: Sunrise Blvd, Costa Da Gama, Cape Town
Features: Aqua aerobics, art group, bingo, movie nights, wine club, church, chess club, choir
Contact: 087 808 7000/ derekd@evergreenlifestyle.co.za
Price: From 735k
At Evergreen Muizenberg, an independent and active lifestyle is promoted. Community members are full of warmth, friendship, and laughter. Villagers in this premises are fully supported and well managed.
Retirement villages in Durbanville
Durbanville is a town in the Western Cape province of South Africa, part of the greater Cape Town metropolitan area.
Onze Molen Village
Location: 12 Hoog St, Durbanville, Cape Town
Features: Nurse on stand-by, weekly game and exercise sessions, regular social and cultural outings to coffee shops, wine estates, V&A Water Front, and other cultural or scenic spots, shopping shuttle service, and outsourced meal service.
Contacts: 074 583 0712/ 021 975 0408
Prices: From R890k
Built in 2001, Onze Molen is warm and homely. It has the Centralised New Life Assisted Living on-site. The village has 35 units consisting of bachelor, one and two-bedroom apartments.
Fairtrees Retirement Village
Location: Fairtrees Rd, Durbanville
Features: Fully guarded security, a Frailcare with emergency assist, dining room, library.
Contacts: 079 493 9649
Prices: From 1.5 million
You can get rental or fully-owned cottages at Fairtrees Retirement Village. This beautiful retirement village has luscious gardens and is close to Durbanville. Cobble Walk, Glenngary, is the closest shopping centre.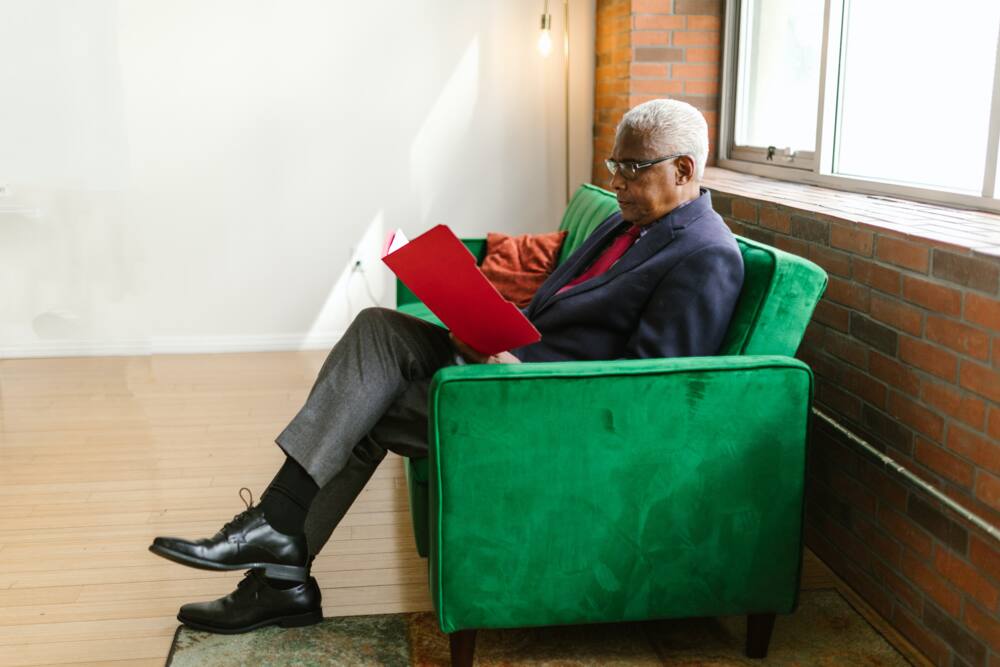 Retirement villages in Johannesburg
Johannesburg is the provincial capital and largest city of Gauteng. It is South Africa's chief industrial and financial metropolis.
Willowbrook Retirement Village
Location: Sandton, Johannesburg
Features: Fully serviced apartments, assisted living and frail care, tight security, weekly movies, bingo, scrabble, knitting, rummi-kub, happy hour, and arts and craft
Contacts: 011 781 4920
Price: From R425,000 (bachelor apartments)/ from R655,000 (one-bedroom apartments)
Willowbrook Retirement Village offers residential living plans featuring fully serviced apartments to all residents. It is located in a relaxed and friendly environment for all to enjoy, and three healthy meals are offered daily. Medical services are available, as are social amenities.
Johannesburg Sappers Retirement Village
Location: Lombardy East, Sandton
Features: Library, communal gardens, shop, postal deliveries, security, recreation room
Contacts: +27 (0) 82 564 1619
Price: From R4,140 (rental)
The Sappers run multiple retirement villages. The aim of the Johannesburg Sappers Retirement Village is to provide affordable accommodation for abled-bodied senior citizens who can live independently.
Retirement villages in Pretoria
Pretoria is South Africa's administrative capital. It serves as the seat of the executive branch of government.
Glenhaven Retirement Centre
Location: East Pretoria
Features: Hairdresser, security, laundry facility, panic button system, on-site clinic, bookshop, library, balanced meals
Contacts: +27 12 348 8858
Price: From R1,815
Glenhaven Retirement Centre is a lovely and well-maintained property with beautifully built face-brick units. It offers 75 accommodation units ranging from bachelor to three-bedroom units. All units at Glenhaven Village are for independent residents.
Oostvallei
Location: East Pretoria
Features: High security, safe walkways, lush gardens, clinic, dining room, library, laundry services
Contacts: +27 82 444 7388
Price: From R1 million
Situated in the East of Pretoria, the 120 residential units nestled among old leafy trees. It is a little paradise that offers complete peace of mind. The facilities at Oostvallei Retirement Village are designed to offer optimal comfort to the elderly.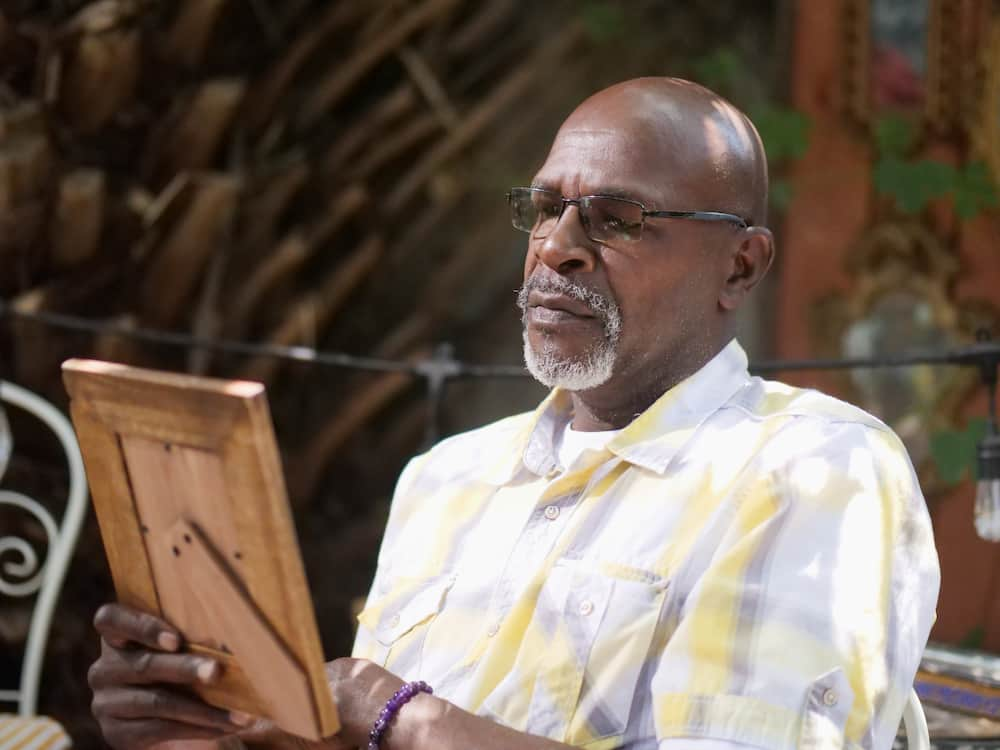 Retirement villages in Port Elizabeth
Port Elizabeth is a city known because of its numerous beaches. It is situated on Algoa Bay in South Africa's Eastern Cape Province.
Summer Dunes Retirement Village
Location: Richardson Road, Summerstrand, Port Elizabeth
Features: Primary health care clinic, garden and laundry services, catered meals, hairdresser, library, coffee shop
Contacts: 041 503 7800
Summer Dunes is a village set in a modern city offering a lifestyle of comfort. Once residents occupy a property, they assume full responsibility for the maintenance of the unit. Summer Dunes is set in beautiful landscaped gardens, just seven minutes from the beachfront.
Retirement villages in Centurion
Centurion is located between Pretoria and Midrand. The area is part of the City of Tshwane Metropolitan Municipality since 2000.
Protea Centurion Retirement Village
Location: Lyttelton, Centurion
Features: Recreation hall, frail care centre, communal dining hall, hairdressing salon, and swimming pool
Contact: (012) 664 0052/ admin@proteagroup.co.za
Price: From R1.5 million
Protea Retirement Village Heuwelsig is conveniently located in Lyttelton, Centurion. It boasts of 202 residential units, nestled among old leafy trees with spacious living. Protea Centurion Retirement Village offers assisted living facilities.
Retirement villages in Mossel Bay
Mossel Bay is a harbour town on the Garden Route in South Africa's Western Cape Province. It is the adventure capital of the Garden Route, with many adventure experiences.
Mossel Bay Retirement and Living Village
Location: Mossel Bay
Features: Top-notch security services, service centre, and 24-hour frail care
Contact: +27 44 604 3000
Mossel Bay Retirement and Lifestyle Village is located within Paradise Coast Beach & Eco Estate. It is designed to offer luxury retirement. Mosselbay Retirement & Lifestyle Village is secure, safe, and has many amenities.
Monte Christo Retirement Village
Location: Hartenbos, Mossel Bay
Features: Restaurant, library, entertainment area, ladies' bar, parking, high-speed internet
Contact: +27 (82) 424 2068
Monte Christo Retirement Village is situated within the 54-hectare Monte Christo Eco Estate. The Eco Estate is in an elevated position, overlooking Hartenbos and Mossel Bay.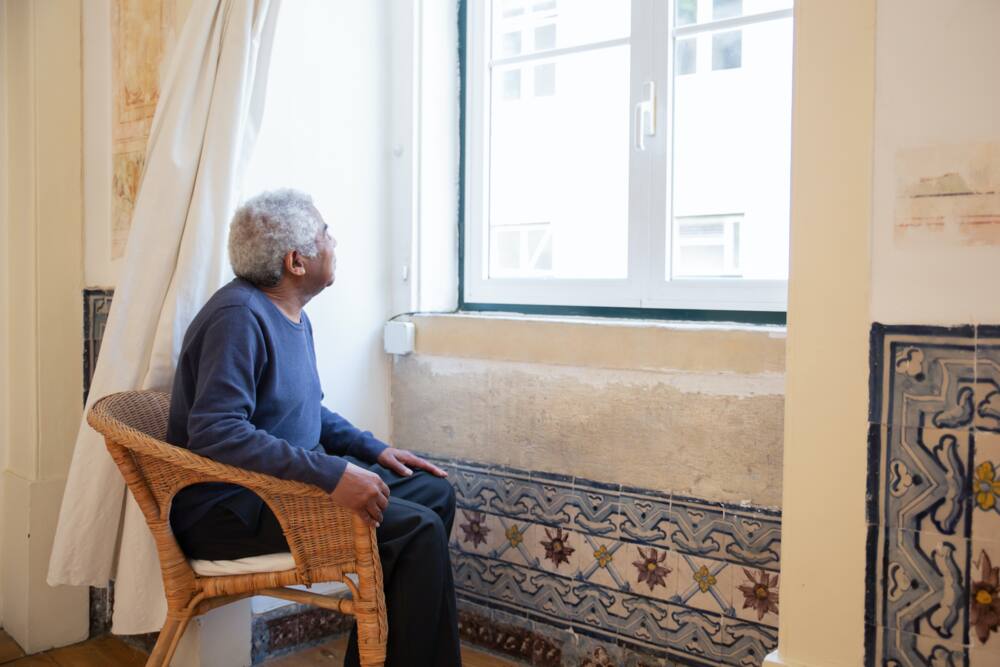 Retirement villages in George
Did you know George is the second-largest city in the Western Cape province? Its best retirement villages are explored below.
Genevafontein Retirement Village
Location: Stander St, Denvar Park, George
Features: Frail care centre, serene and secure environment, hairdresser, dining room, library, lounge, on-site caterer
Contact: +27 44 871 4953
Genevafontein Retirement Village is one of South Africa's premier retirement villages. It caters for all retirement needs within a secure environment. Seniors can live independently in their own homes or be placed on fully assisted care.
Bergville Retirement Village
Location: Denneoord, George
Features: Dining room, lounge, library, hair salon, nursing services
Contact: +27(0)44 801 4000/ bergville14b@absamail.co.za
Bergville is a retirement village for active people of over 50. George was recently voted the city with the best quality of life in South Africa by Numbeo. Residents can walk to the well-stocked Multisave supermarket and nearby restaurants for fun and shopping.
What age is best to go into a retirement village?
Most retirement villages accept people aged above 50. However, many people choose them when they are way older than 50 years.
Where is the best place to retire in South Africa?
The best place is where you feel comfortable and loved. It is crucial to pick a place that you can afford because you do not want to carry financial stress in old age.
How many retirement villages are there in South Africa?
There are over 1,600 retirement villages in the country. They offer different services and charge different prices to allow you the chance to select what feels right for your needs.
How much do retirement villages cost in South Africa on average?
Retirement villages in Pretoria, Gauteng, Western Cape, and other locations in the country do not have standard payment rates. Instead, the charges differ depending on the location and the services they offer. Luxury communities, for instance, cost more than regular ones.
What are the pitfalls of retirement villages?
The limitations of retirement villages include high costs, limited medical care, hidden charges, and reduced space.
What is the difference between a retirement village and an old age home?
Old age homes normally take the elderly who need daily assistance, while retirement villages normally offer a range of health, leisure, and support services. Depending on the agreement, retirement villages can offer assisted living services.
What are the old age homes for SASSA pensioners?
Old age homes for SASSA pensioners are made for senior citizens living in South Africa. SASSA provides homes and pensions to the elderly to make them comfortable in old age.
Retirement villages are ideal for people who wish to spend their older years with their peers. These communities are designed to offer the best services and amenities for the elderly.
DISCLAIMER: This article is not sponsored by any third party. It is intended for general informational purposes only and does not address individual circumstances. It is not a substitute for professional advice or help and should not be relied on to make decisions of any kind. Any action you take upon the information presented in this article is strictly at your own risk and responsibility!
Briefly.co.za recently published a guide on how to scrap traffic fines in South Africa. Traffic rules are designed to ensure road safety and minimise accidents.
They also maintain orderly traffic flow. In case one violates these rules, there are fines applicable. Fines are different from other debts as they are penalties imposed by the government for breaking the law.
Source: Briefly News