Full details on RDP house: How to check if your RDP house is out and more
RDP housing is one of Mzansi's government projects for providing subsidized housing to its citizens. Every human being deserves a decent home and life. Therefore, discover below how to check if your RDP house is out, how to apply for these homes, the qualification criteria and other essential details about them.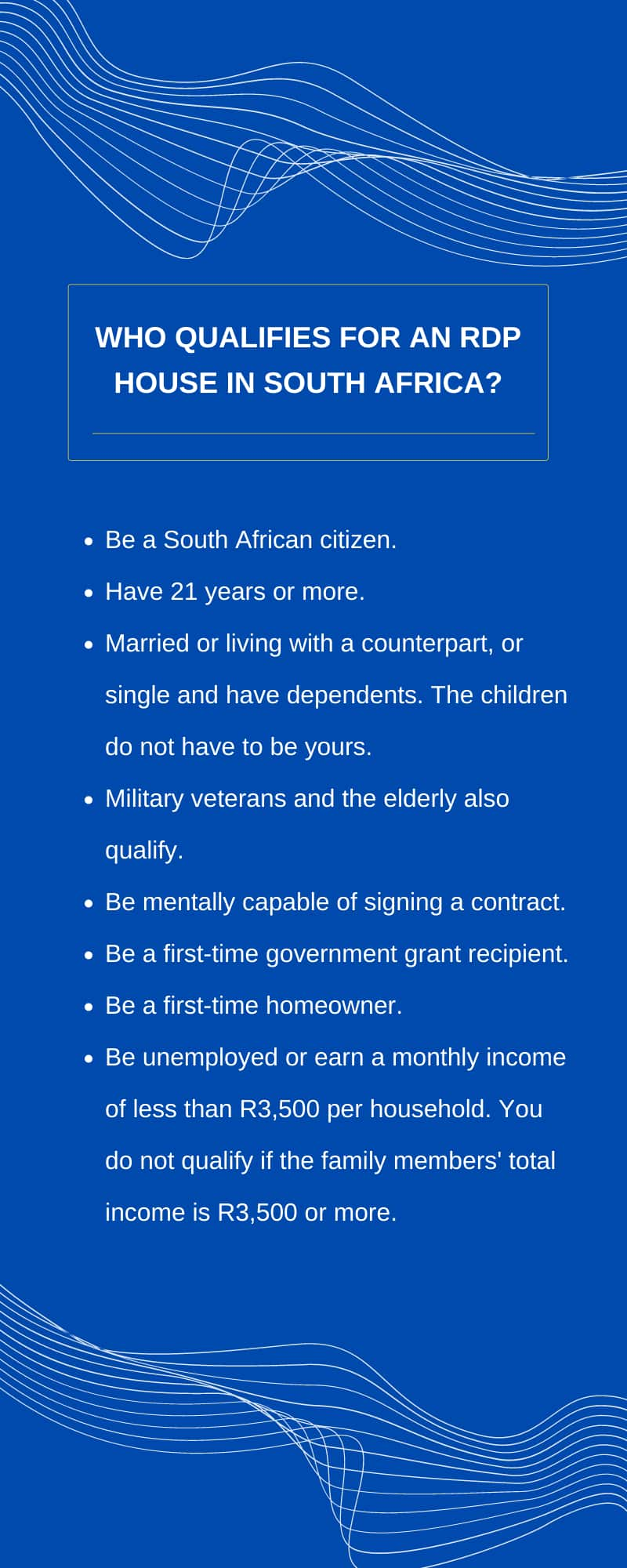 South Africa has relatively stable house prices and about 60% of the population own homes. Most people who cannot afford to purchase homes depend on the RDP housing project. The government runs the project, and the application process is free of charge.
What is RDP housing?
SA's former president, Nelson Mandela, established the RDP housing program (Reconstruction and Development Program) in 1994 as a policy and framework for promoting the country's social and economic growth.
How to check if your RDP house is out online
The South African government has invested in affordable RDP housing projects for over two decades. However, every province and municipality has its own rules for their allocation process.
Also, learn how to check your RDP house online after a successful application and only make plans to move out of your current residence when you are allocated a home. You will not be handed keys to your new home immediately after completing the application form.
How can I check my RDP house status?
It might take a few months or years for the RDP housing project's administrators to allocate you a residence. Therefore, be patient and frequently check housing status online for updates. You can only check the status of your RDP house if you are on the housing waiting list, and there are several ways of doing this.
Call 0800 146 873
Email info@dhs.gov.za
Perform a housing database check for Gauteng or other parts of the country from the HSS online subsidy portal.
Visit your nearest Housing Provincial office with your Form C.
The housing department will contact you to sign some documents once the house is ready for occupation, then give you the house keys and the title deed.
Additionally, the HSS subsidy portal provides guests housing statistics based on the provincial housing databases, while registered users access live data relating to their specific projects.
Please inform the Satellite Office if there is any change in your:
Health status.
Residential and postal details.
Your working status in case you lose or find a job.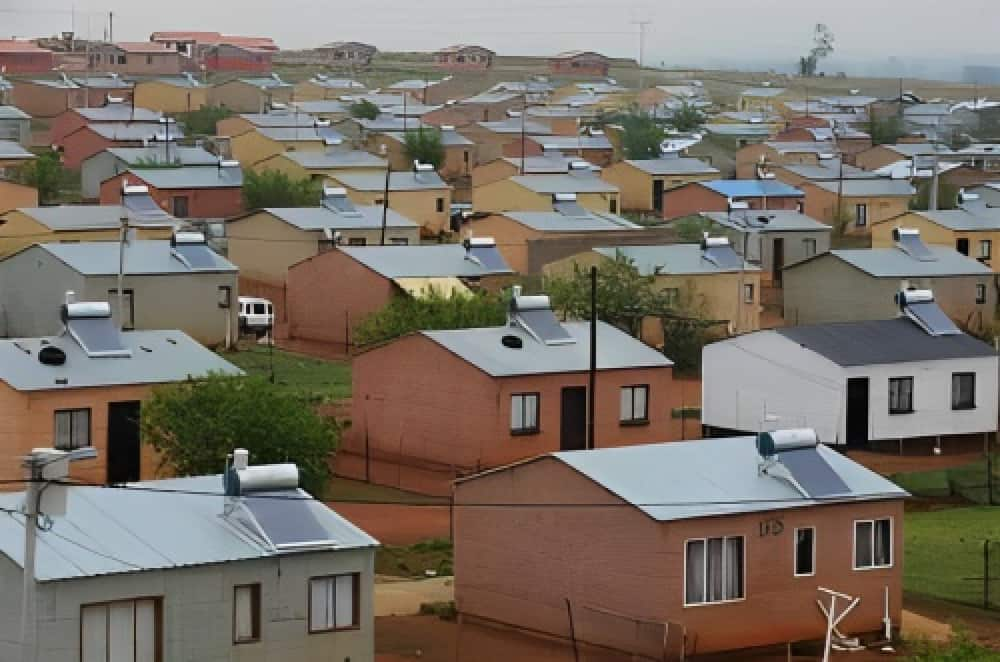 How to apply for RDP houses
There is no application fee for RDP houses. Therefore, visit the nearest Department of Housing's provincial offices or the municipal offices with the following documents to apply:
Yours and your partner's or spouse's identity documents - the green books or ID cards.
The children's birth certificate (if you have them).
If you are employed, proof of income.
Proof of income for the employed, e.g. a payslip
The application process involves the following:
Fill out an RDP housing subsidy application form.
Depending on your location, completing the application form means registering with the Municipal Housing Demands Database or the National Housing Needs Register.
After this, you will be listed on the waiting list and issued a Form C indicating your application date and number. You will need these details during the RDP housing status check.
Photocopy several copies of the above documents and certify them at your nearest magistrates' court or police station or before visiting a satellite office.
The RDP house online application process
If you are interested in getting one, here is how you apply for it:
Log onto the RDP online application system.
Select a new application form.
Verify your details.
Fill in the RDP house application form online.
Who qualifies for an RDP house in South Africa?
Since RDP houses are part of a government-funded social housing project, they are the state's property, but the government does not benefit from them. Instead, these comfy homes are built to improve the living standards of low-income people, the homeless and people with disabilities. The National Housing Subsidy Scheme's requirements for RDP houses are:
Be a South African citizen.
Have 21 years or more.
Married or living with a counterpart, or single and have dependents. The children do not have to be yours.
Military veterans and the elderly also qualify.
Mentally capable of signing a contract.
A first-time government grant recipient.
A first-time homeowner.
Unemployed or earning a monthly income of less than R3,500 per household. You do not qualify if the family members' total income is R3,500 or more.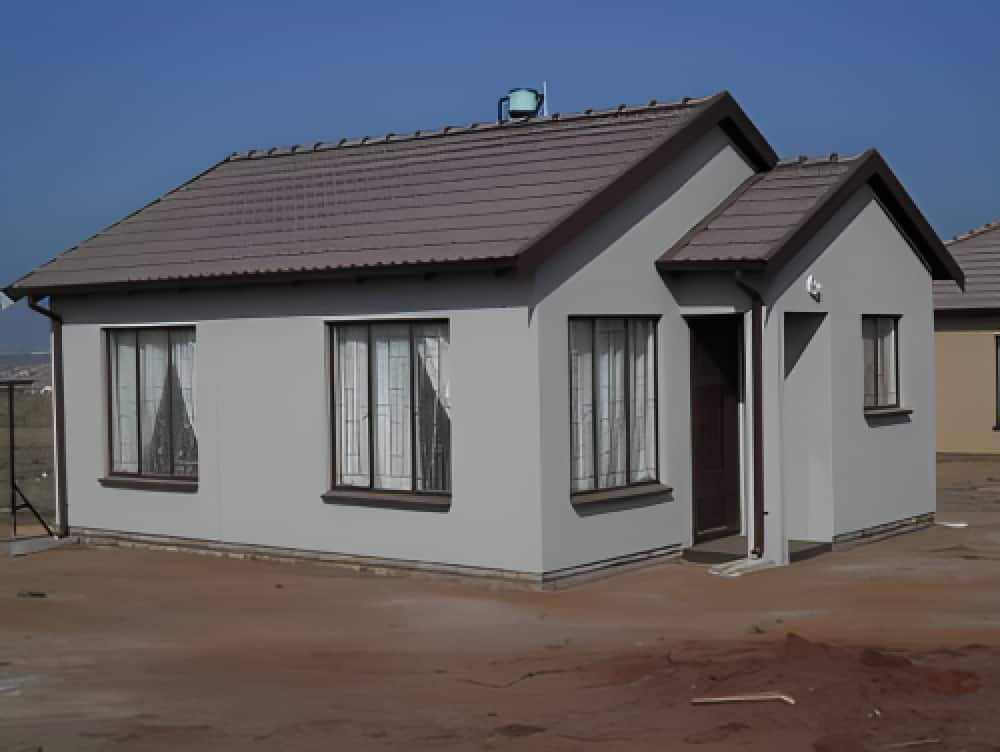 How long is the waiting list for social housing?
Unlike a decade ago, it takes more time to get them the community house these days because of the ever-growing list of eligible households. For instance, in April 2021, the median time to get a house rose to 202 days, meaning more than half of those on the Housing Department's waiting list waited for over 28 weeks.
What are the advantages of RDP houses?
The project mitigates poverty and the enormous shortcomings of the South African social services. Beneficiaries own the premises and should not sell them out within the first 8 years of occupancy. Other benefits of RDP housing include:
They provide better homes for low-income earners and vulnerable South Africans.
These single-family units relieve mental stress from the occupants, which help them focus on looking for other basic needs.
RDP structures are safe and secure. Hence, they protect vulnerable families from the dangers of living on the streets.
The houses promote the economy because mentally healthy people can work hard and explore their potential to the maximum.
The structures lower taxes for the occupants. These low-income earners do not have to deal with house taxes.
They build the country's reputation. South Africa is now one of the few African countries with the best housing projects and infrastructures.
These homes reduce the government's debts since the state will not need to borrow more money to give its people better living standards. Instead of relying on loans, a mentally healthy generation builds the economy by itself.
RDP houses for sale
The Gumtree online shop and Ananzi e-commerce site sell RDP houses. If you are interested, find out from the local Housing department if the property is subject to restrictive conditions or not before purchasing it.
If you notice a fishy deal, contact the Department of Human Settlements via toll-free customer service hotlines 0800 146 873 or 012 421 1915 for housing enquiries and 0800 204401 to report fraudulent activities.
The former occupant will not receive the money because these should not be their profit-making ventures. Nevertheless, they can apply for another RDP if they still qualify. The Housing Department will soon implement laws to punish beneficiaries who tries or sell the house unlawfully.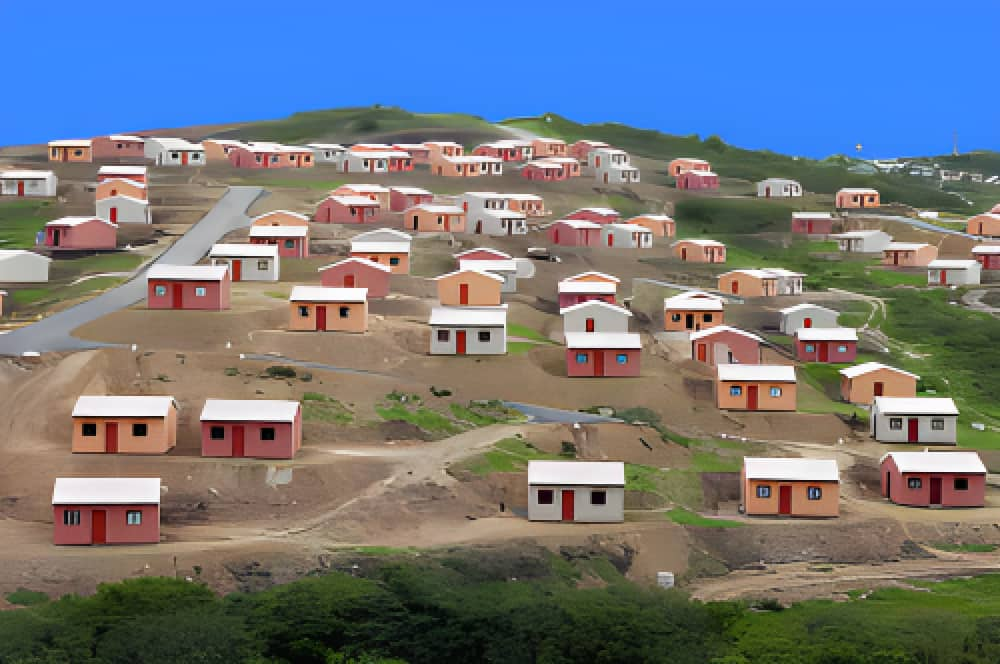 Is it legal to buy an RDP house?
Selling an RDP house is unlawful before an 8-year occupancy ends without the Department of Housing's written consent.
The government also highly discourages this because these properties are built for vulnerable individuals who cannot afford decent homes.
Therefore, selling the units might leave them homeless again and make them resort to informal settlements that the government is trying to eradicate. If you want to sell the house during the initial phase (within the first 8 years of occupancy), you must first return it to the state.
Can I rent out my RDP house?
Upon receiving the keys and title deed from the housing department, you own the place. However, it is illegal to rent it out because you should not transform the house into a source of income. It is solely meant to enhance your living standards.
How much is an RDP house worth?
You must be wondering, "how much does an RDP house cost to build in South Africa?" An average single unit is around 50 square meters and is built for around R1 500 per square meter, thus making it worth about R75,000.
However, a house unit's construction cost differs with the location or province. For instance, it costs R172,853-R228,914 in Limpopo and R 170,000-R 190,000 in Eastern Cape.
What happens to my RDP house if I die?
The person you state in your Will and give the Title Deed to prove you were a registered owner is entitled to the property.
In the absence of a Will, the provincial Housing Department find out the dependents you listed in the application form and allows them to stay in the house until they buy homes through personal financial means.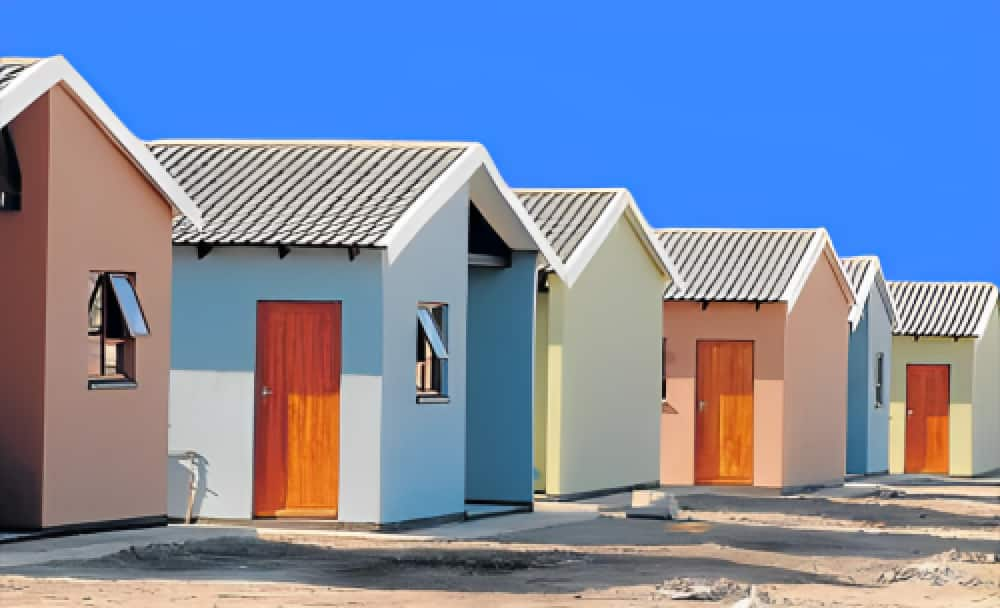 What happens to my RDP house if I divorce or break up with my partner?
Since couple's names are on the application forms and the Department of Housing's database, the court determines what happens to the house after divorce. Both of them can consent to sell and share the amount received, but the 8-year rule still applies.
A couple that is not legally married is entitled to only one subsidy, and their names should be in the database. Consequently, none of them will receive another subsidy with a new partner if they separate.
Understanding how to check if your RDP house is out eases and fastens the process. Meanwhile, someone ignorant about this can encounter hurdles that discourage them from finishing the process. Contact your MEC of Human Settlement for clarification if your application forms or request is rejected.
DISCLAIMER: While we make every effort to provide you with the most accurate, up-to-date information, all costs in this article are subject to change at any time. This article is intended for general informational purposes only and does not address individual circumstances. It should not be relied on to make decisions of any kind. Any action you take upon the information presented in this article is strictly at your own risk and responsibility!
READ ALSO: Top 10 most exclusive streets and wealthiest suburbs in South Africa
Briefly.co.za also shared a list of Mzansi's most exclusive streets and wealthiest suburbs. The elites of South Africa live in the safest neighbourhoods in the country.
The rules and regulations controlling how people interact in these suburbs are unheard of. You might think they are hard on themselves, but that is how the nobles live.
Source: Briefly News