Sago pudding recipe - tastiest recipes here!
Whether you love local dishes or not, you would instantly fall in love with sago pudding when you have a taste of it. You know why? Apart from the fact that the meal is nutritious and easy to make, the ingredients that you would need to prepare it are always within reach. So, if you would like to try it out or you only need some new ideas that you can give a trial, then, the sago pudding recipe shared in this article will be a blessing to you eventually.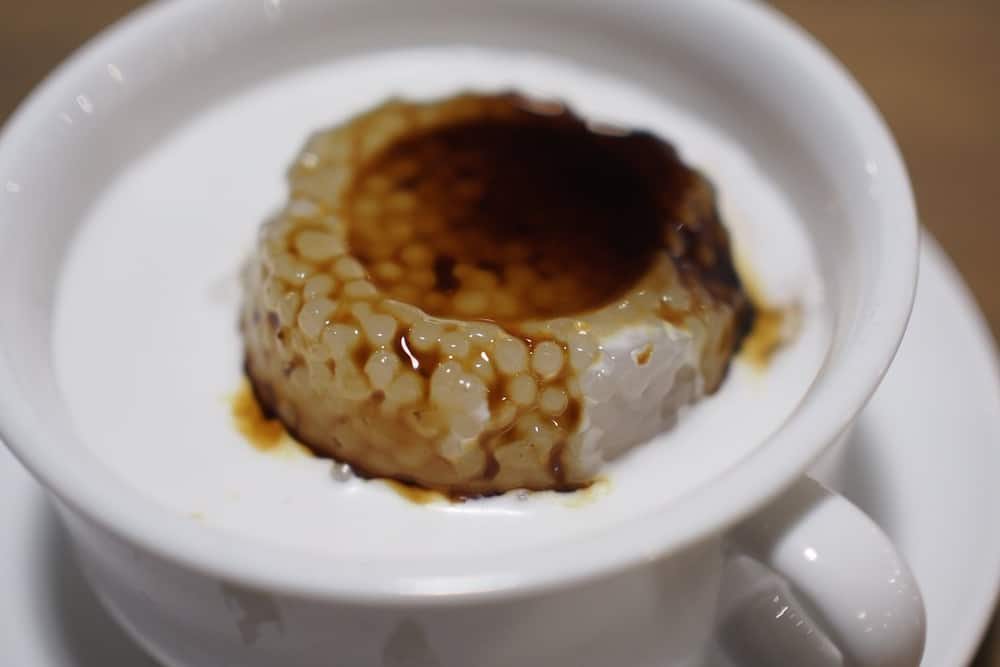 Also known as sago gula melaka, sago pudding is prepared by boiling sago with water or milk, and sugar. Depending on cultures, there are various styles that you can engage in its preparation. More so, nutritionally, with the addition of milk and a few other ingredients that are added in the preparation of gula melaka, it gives an appreciable blend of nutritional value.
How to make sago pudding
What is sago pudding made of? No worries, here are the ingredients that you need to get when making this delicacy.
A cup of sago
Milk (1 litre)
Salt
Sugar (2 tablespoons)
Eggs (2)
Vanilla essence (1 teaspoon)
Butter
Nutmeg or Cinnamon
READ ALSO: The tastiest gammon recipe with glaze ever
Cooking procedure:
On medium heat, boil the whole of your sago, milk and sugar. Then, add salt to taste.
Beat your eggs together with the vanilla essence. If you think it is necessary, you can add more milk.
Preheat your oven. While that is ongoing, grease the casserole dish with butter.
You can also sprinkle the cinnamon or nutmeg (depending on the one that you have chosen) on the gula melaka mixture.
Bake everything for 20 to 25 minutes under heat of about 180 degrees.
Once it is ready, you can serve it warm with cream or custard, or you can go for ice cream to give yourself a special treat.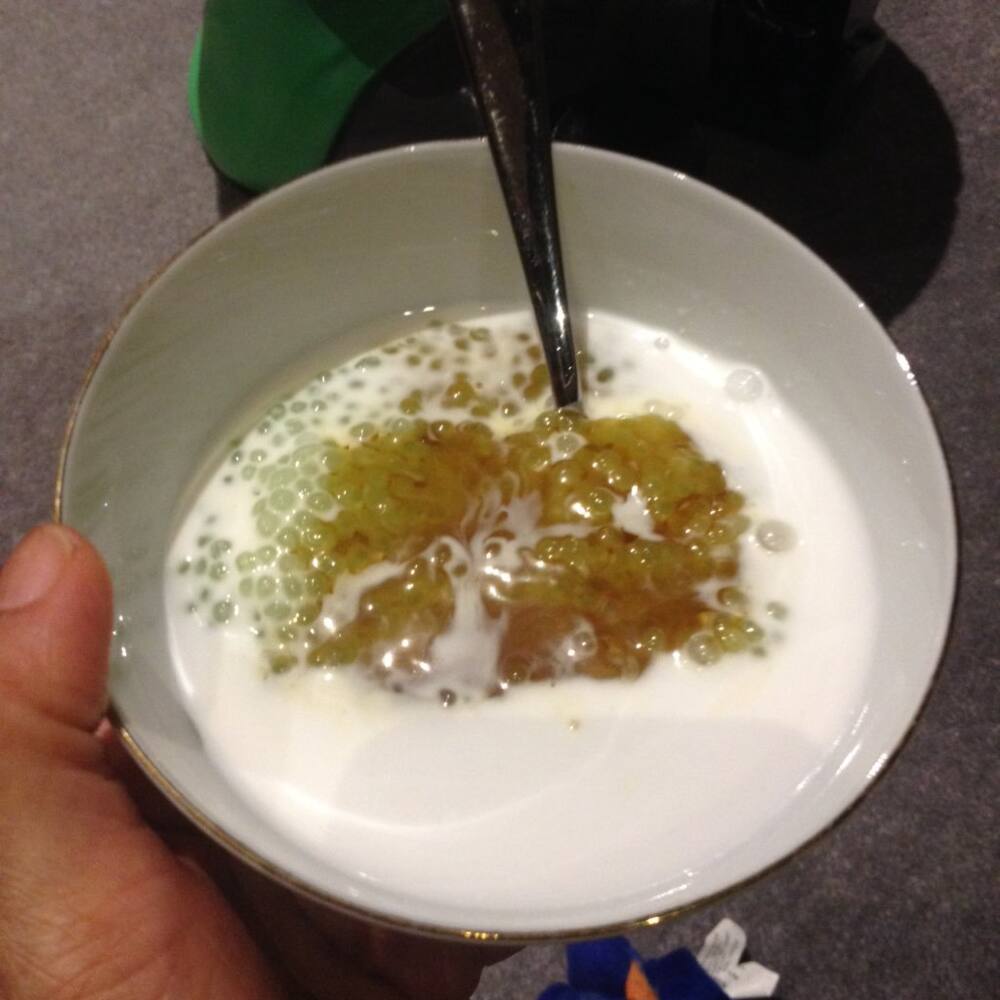 Sago pudding recipe microwave
While you can prepare your pudding using the oven, interestingly, there is another way through which you can prepare it using a microwave. This invariably means that you do not have to be denied of the excitement that this meal brings because you do not have an oven. The steps to follow are discussed below.
Ingredients:
Sago (200ml or depending on the number of people that you want to serve)
Milk (750ml)
Cinnamon stick (1)
Sugar (120ml)
Salt
Butter (25ml)
2 eggs
Cooking procedure:
Step 1 - Soak your sago in water overnight.
Step 2 - Get a glass dish that you can use in a microwave and drain the sago into it.
Step 3 - After that, add the milk together with the cinnamon stick and microwave everything.
Step 4 - Keep stirring intermittently until you are sure that the whole mixture is done and the sago looks transparent.
Step 5 - Divide the sugar into two and add half of it into your mixture. Also, add salt to taste together with the yolks of the eggs while you keep the whitish part somewhere. Then, mix everything very well.
Step 6 - Next, microwave all of them for about two minutes again, and then, stir the whole mixture after bringing it out.
Step 7 - Get the egg whites and whisk until it becomes frothy. Also, add the remaining sugar while you keep whisking everything until it thickens and you are sure that the whole sugar has dissolved.
Step 8 - Then, gradually pour the mixture of the egg whites inside the gula melaka mixture while you microwave all for the next two minutes or thereabout.
Step 9 - Remove from the oven and serve. If you have toasted coconut, you can sprinkle it on top and enjoy your yummy gula melaka.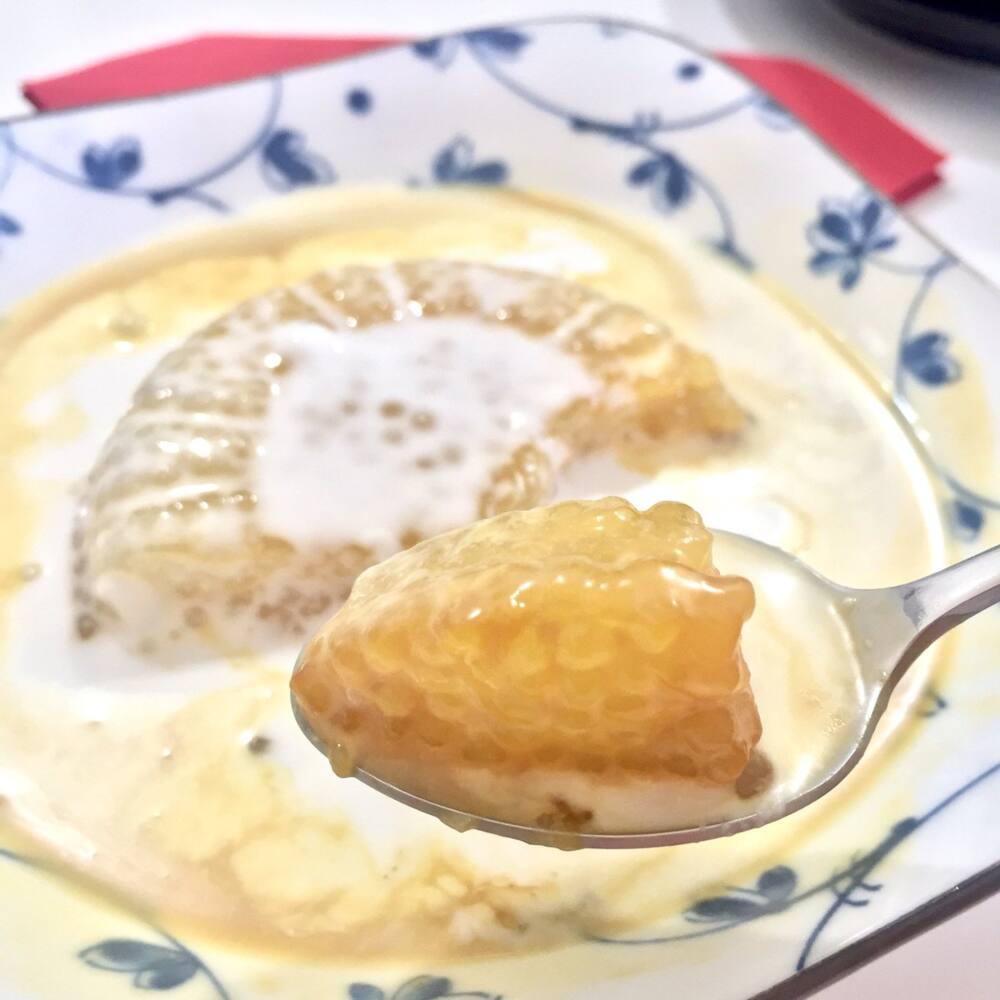 How to make sago pudding on the stove
If you do not have an oven or a microwave, then relax because there is also a process that you can follow when preparing your delicious pudding; check it out below.
READ ALSO: Bobotie recipe - the tastiest one ever
Ingredients
Sago pearls (1 cup)
Milk (1 litre of full cream)
Sugar (160ml)
Butter (50ml)
Eggs (5)
Salt
Ground cinnamon (5ml)
Nutmeg (2ml ground)
Vanilla essence (5ml)
Cooking procedure:
Step 1 - In a bowl, soak the sago pearls together with milk overnight for two hours before preparation time. While doing so, ensure that the milk covers it.
Step 2 - On a lit stove, place your saucepan and then pour in the gula melaka and milk mixture.
Step 3 - Next, add the yolks of the five eggs with sugar and salt to taste.
Step 4 - Continue to stir everything for like 20 minutes as you keep adding milk. While you are doing this, make sure that the mixture does not stiffen.
Step 5 - Keep cooking the sago until it becomes transparent.
Step 6 - Remove from the pan from the stove and then add both butter and the vanilla essence.
Step 7 - Beat the egg whites until they become stiff. After that, add them to the sago mixture in the saucepan.
Step 8 - Heat the pan on the stove for about 1-2 minutes and then remove it.
Step 9 - Transfer everything to a serving dish and sprinkle your nutmeg on it. Then, your meal is ready.
Method 2:
Ingredients:
Dry sago (one cup or more, if you are serving more people)
Butter (1 tablespoon)
Milk (3 cups)
Water (2 cups)
Egg (3)
Splenda sweetener (5 teaspoons)
Cinnamon (1 teaspoon)
Vanilla essence
Cooking procedure:
In boiled water, soak your sago.
Place a saucepan on the stove and then add milk with butter. Wait until the milk is warm and the butter has melted.
As soon as the milk begins to boil, add the gula melaka together with the water and start stirring everything.
Once you notice that the mixture is getting thicker, you can then add all of the yolks of the eggs, vanilla essence, Splenda, and cinnamon.
Do not stop stirring until you have achieved the desired consistency.
Beat the egg whites until they become stiff. After that, add them to the sago mixture in the saucepan and then heat it for a while.
Remove the pan from heat and enjoy your meal either warm or cold.
While you do not have to enjoy your meal alone, the sago pudding recipe shared so far can be followed when you are preparing the dish for your family or anytime you are hosting a group of friends. And guess what? It is a dish that will always make a hit among pudding lovers.
READ ALSO:
15 best braai ideas 2019
Easy butternut soup with cream recipe South Africa
Butternut and sweet potato soup recipe South Africa
Source: Briefly News