How to cook baby marrow: 3 tastiest recipes ever
Baby marrows can be eaten either raw or cooked. Most people enjoy them as salads because of their crunchy taste. Also, others find baby marrow soup very tasty and easy to prepare. Mostly, cooking baby marrows not only enhances their taste but also brings the comfort everyone is looking for in a meal. In addition, they have vital nutritional elements that help in body growth. Wondering how to cook baby marrow? This article discusses three of the tastiest South African baby marrow recipes ever worth trying.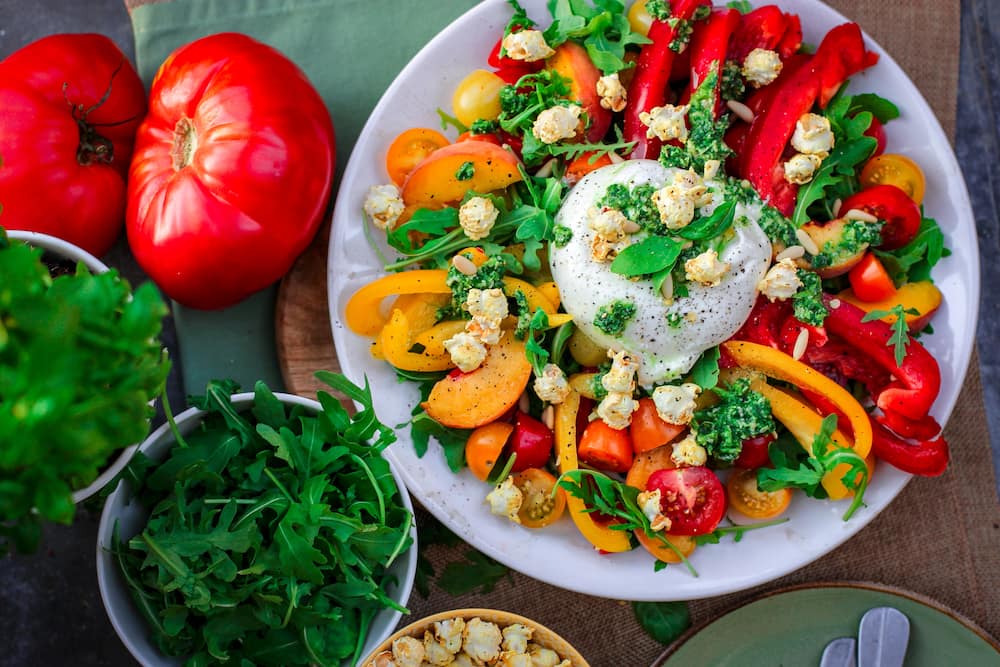 READ ALSO: Best Chakalaka recipe ever
In case you did not know, baby marrows are good for your health because they tend to have low saturated fats and cholesterol levels. More importantly, they are a source of essential nutrients like vitamin B, dietary fiber, Vitamin C, A, and minerals. The good thing about this vegetable is that it can be available in the majority of the local groceries around you. Suppose you picked one today from the grocery, will you be able to cook it on your own? Well, this guide on how to cook baby marrow is all you need to solve your problem.
Can I eat baby marrow raw?
Trust me, of all the vegetables I have eaten so far, I find baby marrow lovely and crunchy when eaten raw. There are many people out there who love it raw than when it is cooked. However, to enhance the taste, it is better to cook them.
Here are the top three tastiest recipes on how to cook baby marrow that you need to try today.
1. Fresh baby marrow salad
I am not a professional chef, but I have a lot to offer especially when it comes to preparing marrow salads. It sounds funny, right? Fine, you only need your kitchen ingredients and you are good to go. Let us assume we are making one for five people. Here are the essentials.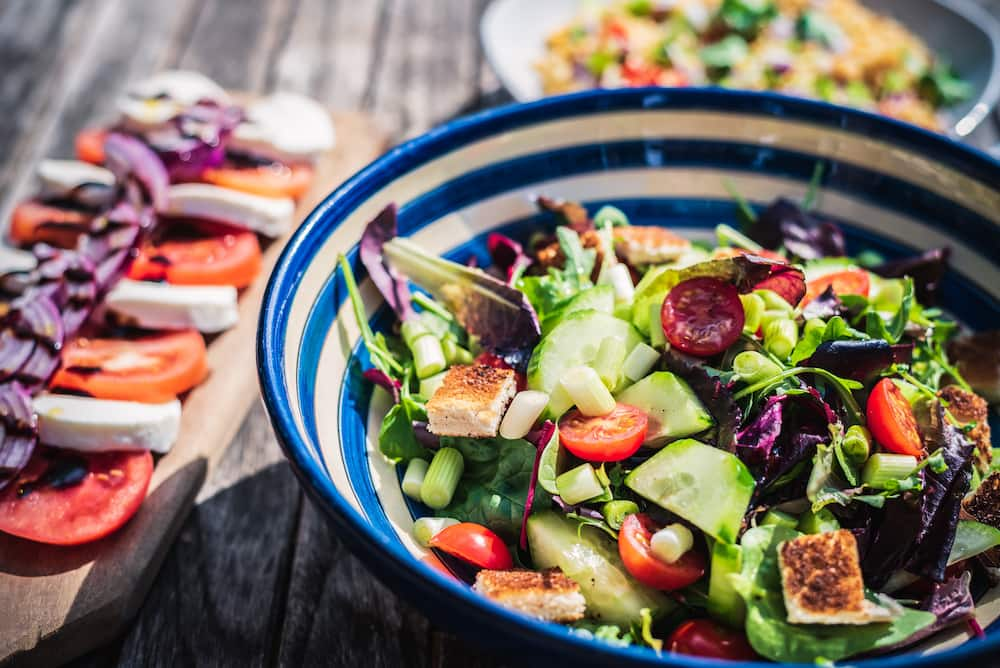 Ingredients
3 baby marrow round sliced
1 full onion
1 green pepper
Canola oil
5 ml of Dijon mustard
1 tablespoon of bbq spice
400 ml of baked beans
Cerebos Mediterranean flakes
15 ml of balsamic vinegar
READ ALSO: 20 best Braai salads to make ever
Directions
Prepare baby marrows by cleaning them. Transfer them to a bowl, add Canola oil, balsamic vinegar, and whip them well.
Add the peeled carrots and onions on top of the mixture and cook it for about 4-5 minutes.
Transfer all the spices to the cooking pot and cook for another 2 minutes.
Stir well so that the ingredients can mix well in the cooking pot.
When it has cooked for around 10 minutes, add the canned beans and allow cooking to continue for a while.
Finally, add the pepper and Cerebos Mediterranean flakes. Allow the salad to cool and then serve it with braai or a meal of our choice.
2. Banting salads recipes
There are more banting salads that one can prepare at home. The recipes vary from banting soup to banting salads. Importantly, banting recipes help one to lose excess weight resulting from eating fatty foods. So, what is your flavor? If you have no idea then you can try low carb Caprese salad.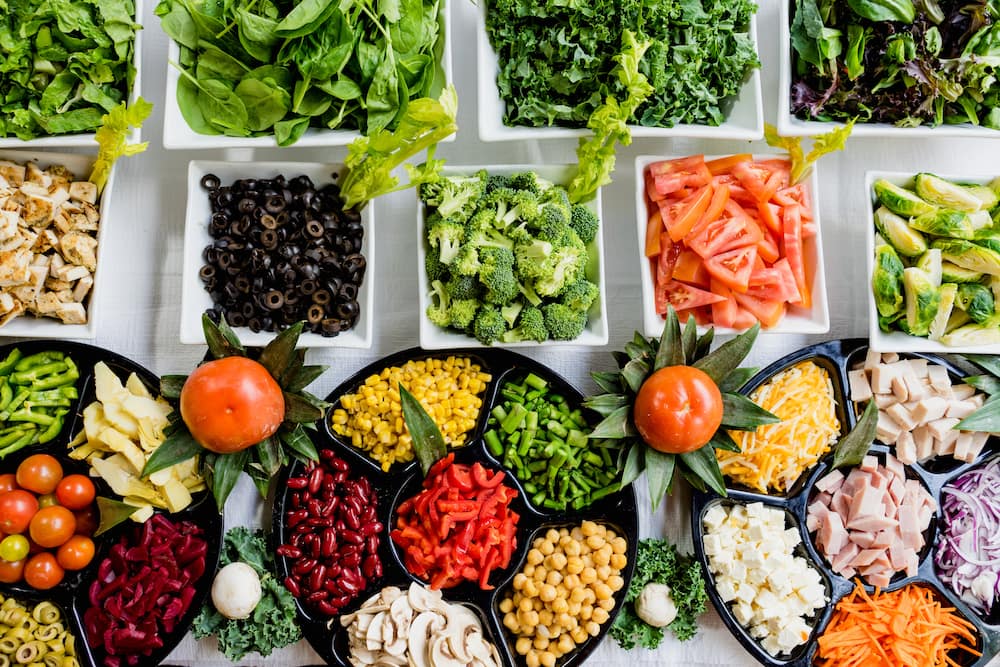 Here is what you need to know in terms of the ingredients and method of preparation.
Ingredients
2 cm slices of tomatoes (ripe)
2 balls of buffalo mozzarella
A handful of basil leaves
Peppers
A pinch of salt
4 tablespoons of vinaigrette
Method
In case I forgot to tell you earlier, low carb Caprese salad is the simplest to prepare. I assume this is the reason why most people have to prepare it every morning.
Prepare the ingredients properly and clean them. Then, chop the peppers and tomatoes on the cutting kitchen board.
To your serving platter, arrange the tomato, basil leaves, and mozzarella, alternating and intersecting them.
Splash with vinaigrette and season with paper before serving.
READ ALSO: Banting diet recipes
3. Baby Marrow Spaghetti & Rustic Plum Tomato Sauce
Any time I come across this recipe, I just remember the yummy spaghetti squash South Africa. For those of you who have tasted it, you know what it feels like. On the other hand, if you have not, then you can try them now. Better still, you can try baby marrow spaghetti instead. It is simple; you can use the spaghetti squash as one of the ingredients or go with the ingredients below.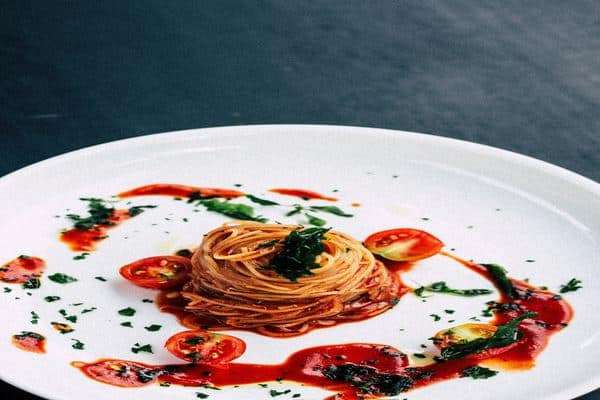 Ingredients
1 tablespoon of pure honey
3 tablespoons of olive oil
3 cloves of minced garlic
3 finely sliced onions
6 large baby marrows (spiraled)
130 grams of spaghetti squash South Africa strands
Sliced tomatoes (20)
Pepper
Salt
Method
While many chefs have different ideas on how to make this meal, I find this one easier and less time-consuming. Well, just have a look at it and then you will understand why I chose it over other baby marrow recipes.
Put water in a cooking pot and allow it to boil before adding your spaghetti. Measure exactly 1 ½ liter of water when cooking 130 grams of spaghetti to avoid overcooking or under-cooking.
Add spiraled baby marrows to the saucepan after 4 minutes of cooking.
In a separate saucepan, heat 2 tablespoons of olive oil, onions, and garlic. Season and stir them thoroughly until the onions start to turn golden brown.
Stir the mixture while adding honey until the gold-brown onions turn dark brown. After that, remove the mixture from the heat and transfer it to a clean plate.
In the same saucepan, heat the remaining olive oil and tomatoes once more and ensure that they cook well for a couple of minutes.
Finally, mix the squashed tomatoes with onions and sprinkle them over the plate of spaghetti and baby marrows. When the tomato toppings are enough, remove them from heat and serve while hot.
I believe today marked the end of your stressful mornings. Yes, I mean your breakfasts will never be boring like they used to be before. The above guide on how to cook baby marrow will forever be all you will ever need when you wake up.
READ ALSO: Banting recipes on a budget
Source: Briefly News