The minister of Environmental Affairs, Nomvula Mokonyane is yet again facing a difficult moment after her husband passed away on Thursday. Nomvula Mokonyane's husband is reported to have been taken ill in March. He succumbed to what they termed as an 'extended illness' in a hospital in Johannesburg. The family of the deceased has since then taken a break to mourn their beloved one and have requested for privacy as they make the funeral preparations.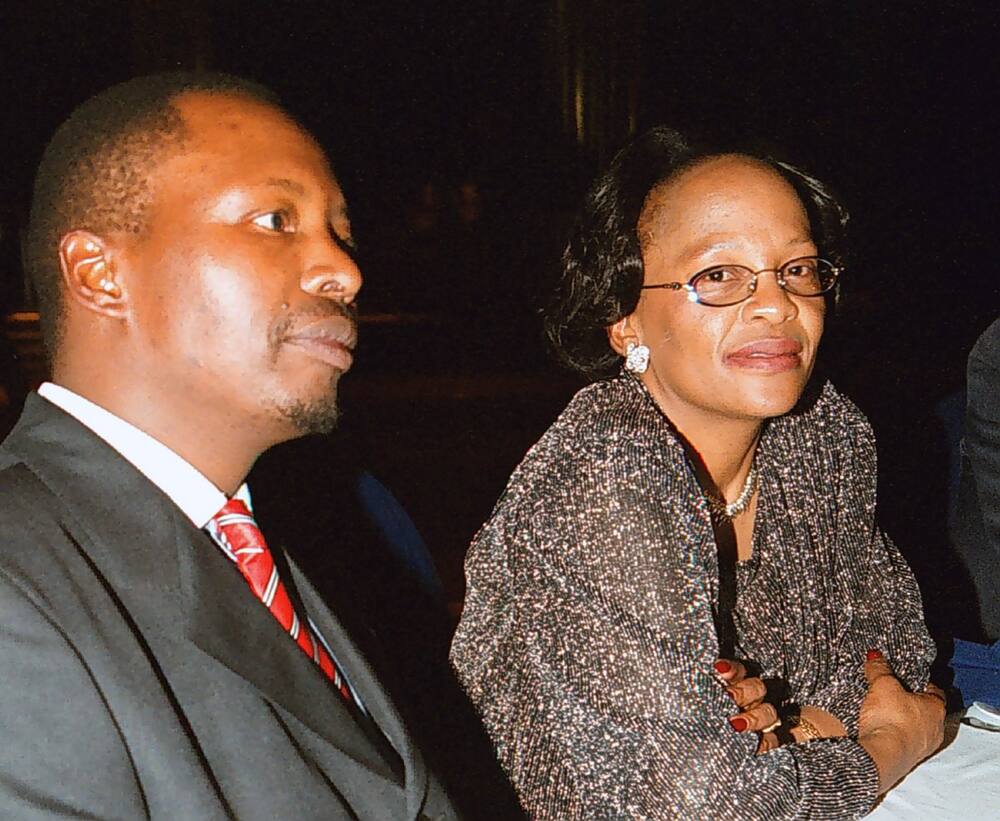 Thursday morning was a gray day for the family of the minister of Environmental Affairs, Nomvula Mokonyane. This is after Serge Mokonyane; her husband was pronounced dead. Serge died in a hospital in Johannesburg. He had been feeling unwell since March and visited the hospital. The family of the deceased, through their spokesperson, came out to confirm that they had been bereaved. They also requested the public to keep calm and accord them the privacy they deserve to make the preparations. They also promised to keep the public in the loop on the burial preparations.
Who is Nomvula Mokonyane's husband?
The incumbent minister of Environmental Affairs; Nomvula Mokonyane has more to life than her political and leadership experience. She is married and has kids. The name of Nomvula Mokonyane's husband is Serge Mokonyane. The story of their relationship before they got married had been documented in one of the issues of Drum magazine, way back in 2003.
READ ALSO: Minister Nomvula Mokonyane's husband Serge has passed away
The late Serge Mokonyane was also involved in political affairs. He also founded ZKM Consulting and Project Management. Before he met his wife, Serge used to serve as an organiser in a trade union in Munsieville, near Kagiso in Krugersdorp. Kagiso is Nomvula's hometown. The two met at a rally in 1984. After courting for some time, they got married, and Nomvula got expectant. During the second month of Nomvula's pregnancy, they got detained. Nomvula, later on, gave birth in prison. Serge saw his first baby when he was sixteen months old.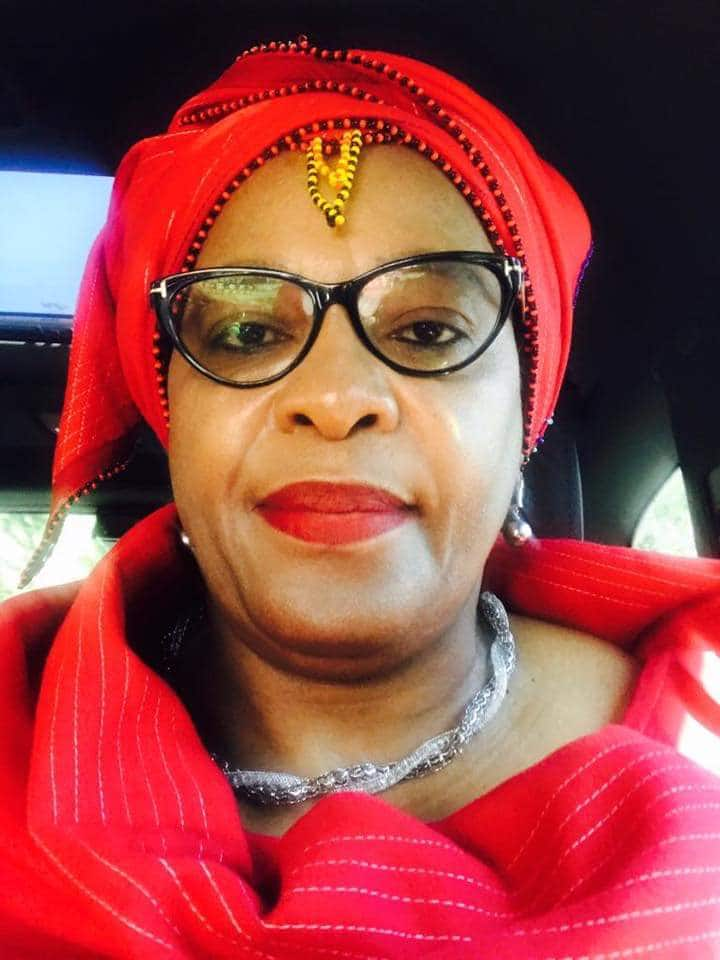 Their union has been strong, and Serge has never hesitated to confess his love for his wife. Two years ago, he went on air and surprised his woman on live radio. He called PowerFM to relay the following message to his wife; "I admire your courage. You are very courageous and fearless. We take off our hats to you, and we are very proud of you." In response, Nomvula was not ashamed of affirming that she too loved her man. Her response was, "Thank you, my love."
She went ahead to explain how their early political life was and how much Serge had sacrificed for her. "We were out protesting. The police were chasing after me, and I fell on to some bottles, and he lifted me up. Until today, he keeps on lifting me. We love one another, and he is a recipient of what I go through because he knows who I am. I have never been on fed-up leave. We come a long way. We have shared trenches, and we have shared the pain, but we are very intimate." Serge and Nomvula made all these confessions on PowerFM in an interview that was aired live.
Nomvula Mokonyane children
Nomvula Mokonyane's husband has known his wife for thirty-five years now. The two were blessed with three children. among these Nomvula Mokonyane children is an elder girl, whom Nomvula is so proud of. They also have grandchildren. Nomvula Mokonyane's grandchildren are also three.
What caused Nomvula Mokonyane's husband's death?
Many people are curious to know what caused the death of Nomvula Mokonyane's husband. According to the condolence message that President Ramaphosa wrote to the family of the deceased, Serge Mokonyane passed on, on Thursday morning in a hospital in Johannesburg. The late Serge is said to have been taken ill last month but succumbed to what they termed as an extended illness.
The family of the deceased is still coming to terms with the death of their loved one. They, therefore, requested some ample time to grieve. In a statement that was made by Mlimandlela Ndamase, who is the spokesperson of the family, they asked for privacy as they mourned the late Serge. They also requested for time to commence on the funeral arrangement, after which they would communicate the details to the public.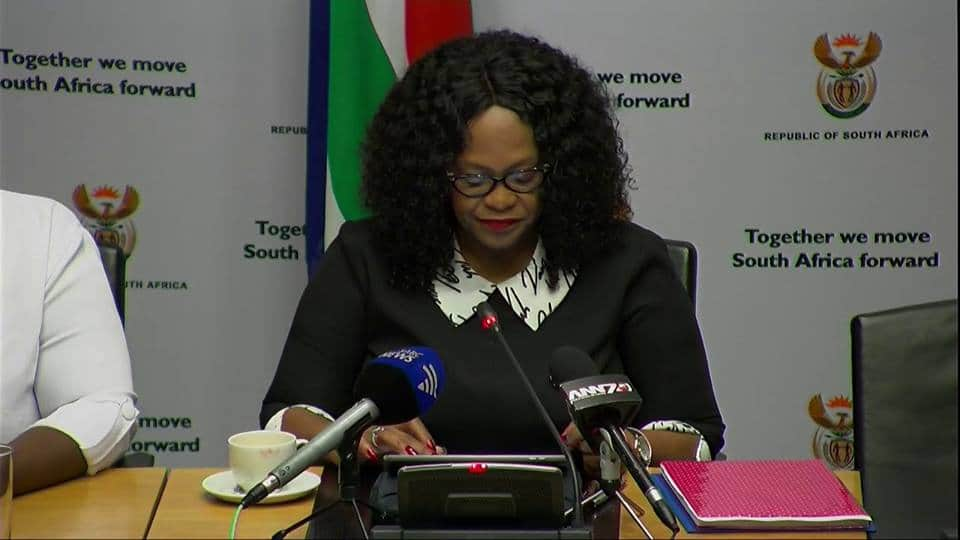 Thursday has been a stressful day in South Africa, especially for the minister of the environmental affairs Nomvula Mokonyane. This is after reports on her husband's death surfaced. Most of her colleagues have been up to send their condolences and sympathise with her for her loss. Among them is the president of South Africa.
The late Serge has received accolades, even in his death for his contribution in the anti-apartheid movement. The deceased is said to have actively participated in the war for liberation for South Africa. He was referred to as an activist for the anti-apartheid fight. The ruling party, ANC, has recognised him for his influence in the government. "We shall forever remain grateful for his contribution as an activist of the United Democratic Front and the trade union movement during the dark days of apartheid."The ANC is saddened by the news of the passing on of this activist," it said.
The Congress of the People (Cope) also expressed its condolences towards the family of Minister Nomvula Mokonyane. In a statement, it said, "It is also very easy for one to say to minister Mokonyane that we understand the pain she is going through, but no words can comfort or heal the pain of losing a loved one."other politicians who have expressed their condolences on their social media timelines is Hon Mr Thabang Makwetla.
The family of Nomvula Mokonyane s facing a difficult moment, especially now, as they are coming to terms with the death of their loved one. Serge Mokonyane was a selfless man whose contribution for the current government was significant. He stood for what was right. For that, he will be remembered. His efforts were not in vain. Even in death, we celebrate him. Serge Mokonyane was a legend. The country has faced a significant loss.
READ ALSO: