If you are current with events happening around, then the story behind Elliot Moyo resurrection should not be new to you. Travelling down the memory lane, you would remember that in February of this year, there was a video that went viral on the social media where a South African Pastor Alph Lukau staged the resurrection of one Brighton 'Elliot' Moyo. Even though the event became controversial, what has become of concern to lots of people now is where Pastor Lukau is again now that Moyo is confirmed dead this time around?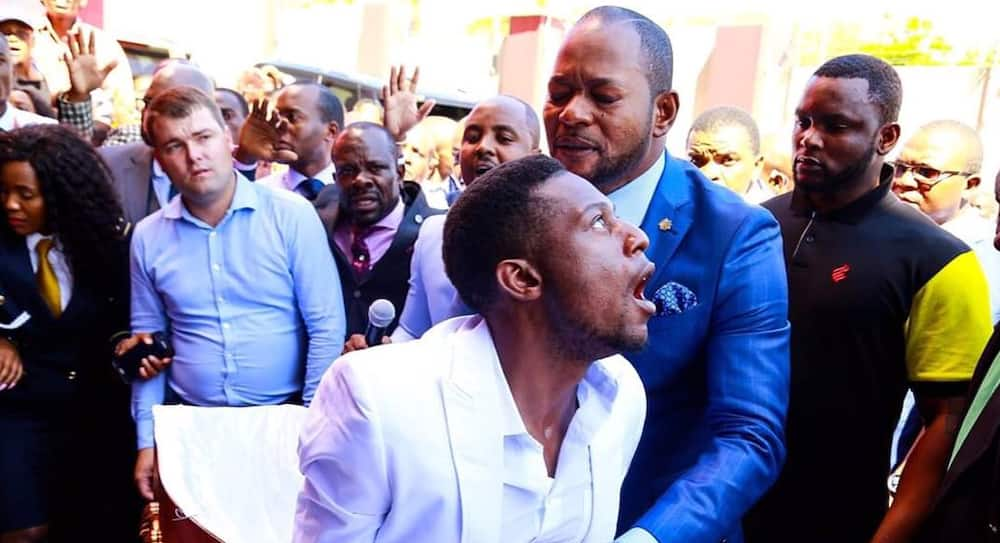 The story behind the death and resurrection of the Zimbabwean Brighton 'Elliot' Moyo caught the world's attention so much in February that it even made international headlines. This acclaimed Alph Lukau resurrection of 'Elliot' Moyo took place at Lukau's Alleluia Ministries church in Sandton, Johannesburg. Specifically, in the viral video, Pastor Lukau was seen speaking life into the "dead" Elliot before he rose back to life.
Elliot Moyo dead again
After the "staged" event of Elliot Moyo resurrection, this time around, Elliot has been confirmed truly dead. It was gathered that after he fell ill, the 28-year-old had to return to Zimbabwe on March 8 and he decided to stay with his father-in-law in Insuza, Matabeleland North. As quoted by B-Metro newspaper, Elliot got admitted to Mbembesi Clinic on the 23rd of March before they had to transfer him to St Luke's Hospital in Lupane.
READ ALSO: Is Elliot Moyo really dead?
Before Elliot Moyo's death eventually happened for real on April 3, his grandmother Emily Moyo was quoted to have said that "He was constantly vomiting blood. It was such a painful death. I wish someone could properly explain to me what happened in South Africa". However, now that he is dead and buried, a lot of people have raised concerns asking where the pastor who performed the first "resurrection" miracle is.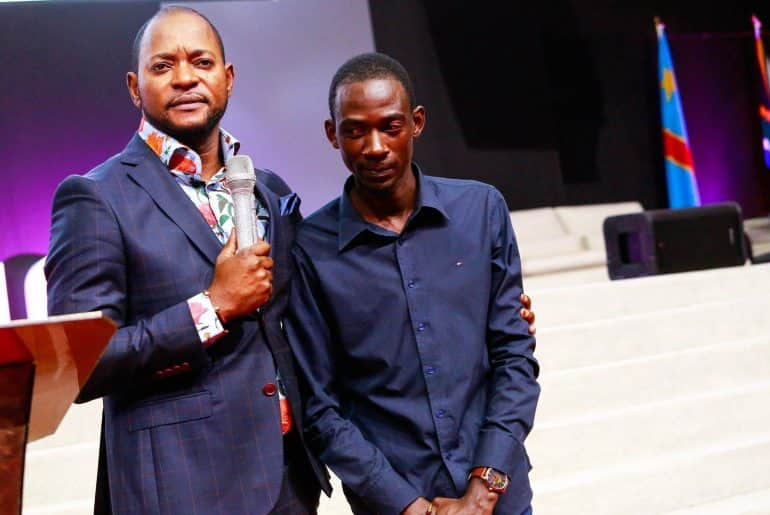 Below are some of the reactions of people concerning the death on the social media.
Sooo im hearing Elliot has died again, not too sure if we r gonna hv another #Resurrection or he is surely gone...inini hangu ndoda kuenda kumariro acho incase it happens again. @muniaradzie
Rest in Peace Brighton Elliot Moyo. Unfortunately this time around there is no resurrection...death is real..@AbdulJude4
Alphie where is your Ubuntu or humanity?I expect you to tweet a condolence message for the passing of our beloved Actor Elliot Brighton Moyo,the man gave us a performance that deserve an Oscar award in the movie "The Resurrection" @PasemSi
Mathew 7:7 Ask, and it shall be given you; seek, and ye. shall find; knock, and it shall be opened unto you. For everyone that asketh receiveth; and he that seeketh, findeth; him that knocketh it shall be opened. RIP Brighton Elliot Masango Moyo. You asketh, you receiveth! @ThisIsBett
Our modern day Jesus,The late Elliot Moyo,Was coughing/vomiting blood before he passed away. 1.Was he poisoned? 2. Zim government must exhume his body and do a post mortem 3. If he is poisoned,the culprit is in SA.He got sick in SA. @PasemSi
Tjo! That Elliot Moyo who appeared to have been raised from the dead has died again in a mysterious and painful circumstances. Pity the corn prophet Lukau can't ressurect him again. @AbutiJosef
I believed that Alph Lukau wiped him off to escape disgrace. I predicted this!!! Oh my gosh!! I was very worried about this particular thing, that alph would kill him. @Jesus Christ is Lord
If alph lukau was a fake pastor how can he has d power to kill Elliott. If he's really dead, it means he just payed for making a mockery of a man of God. He made up all that resurrection thing. God said touch not my anointed and do my prophet no harm. @Philomina Stackhouse
READ ALSO: 'Resurrected' man's family claims his death was mysterious and painful
Alph Lukau: is he a true prophet?
Now that Elliot Moyo is dead this time without hope of resurrection, another mind-boggling question that is being raised is whether Alph Lukau is the cause of the death or not. There are those who are also asking whether the purported resurrection pastor is genuine or not. Based on the reactions, there are some people are of the opinion that because Elliot already acted the "death" saga, he had prophesied what would become of himself eventually. Some others believe that Elliot could have been paid to disgrace the man of God, hence God's judgement on him.
Based on a video published on the YouTube channel by Summer Aku Vlogs on the 8th of April, 2019, there are lots of mixed reactions on the death of this supposed resurrected man. In the comments section, some people call on Lukau to go and raise him again in order to show his power. However, some other people think because Moyo has all the answers behind the whole plot, Pastor Alph Lukau must have killed him by some strange acts so that he would not unveil the truth eventually.
In conclusion, the event that surrounds Elliot Moyo resurrection and his eventual death make it a bit hard to point fingers as to who or what exactly led to his death. It is difficult to conclude whether he was poisoned so he would not divulge the truth behind the staged resurrection saga, he received a divine judgement for his actions, or it was his time to die. However, what is sure is that no matter how long truth is concealed, someday, it would be unveiled and every hidden thing would be made bare for all to see.
READ ALSO: Philanthropist, Malcolm X, wants to reward man 'resurrected' by Lukau