It is never too late to follow your passion. At 30, Dr Tumi finally became the gospel musician he always wanted to be after six years in medical school. Since then he has consistently produced soul touching gospel songs and broken a few records. This father of 3 has quite an interesting journey that is kept close to the hearts of South Africans. His early life, wife, family, and a career in medicine have all played a big role in his life.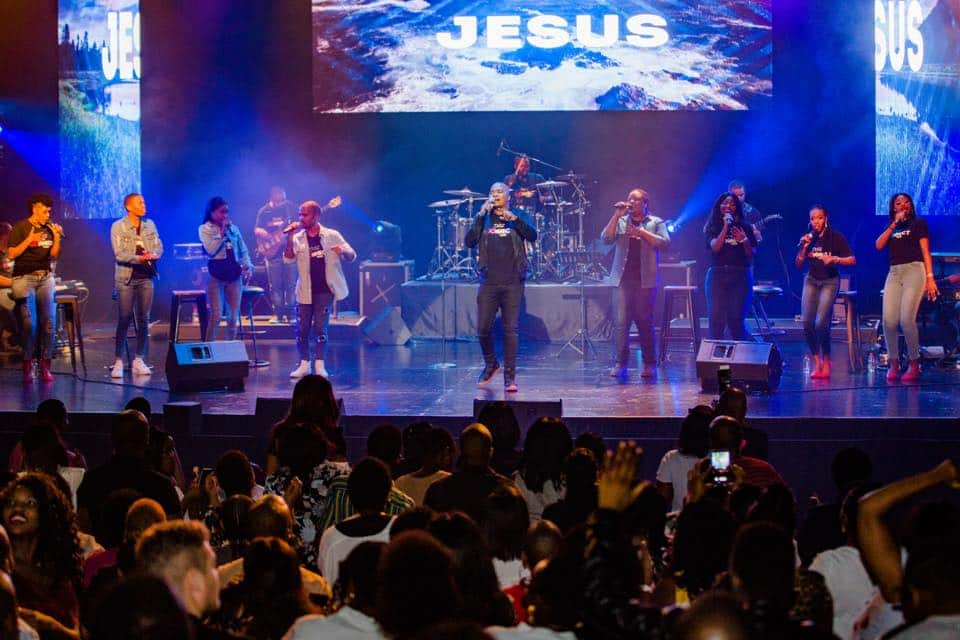 READ ALSO: Sandile Shezi biography: net worth, foundation, wife (girlfriend), house, cars and instagram
Born Tumishang Makweya, Dr Tumi is one of the most popular gospel musicians in South Africa. Dr Tumi was born and raised in Limpopo, in the little town of Seshego. His interest in music can be attributed to the influence of his father, a priest. So much so, that at the age of 9, he was already learning and practicing the piano. This would later earn him the instrumentalist title when he began his music career.
Dr Tumi background
Dr Tumi's Christian upbringing was the perfect backdrop to practice and perfect his music interests. He debuted during talent shows in Sunday school. To his advantage, his father was a priest and therefore better situated to kick start his music career. However, it is Dr Tumi's good voice that has seen him transcend to heights very few artists in the South African entertainment industry have been able to achieve.
Dr Tumi education and career in medicine
However, his branding is actually legit. In as much as many testify to getting healed after listening to Dr Tumi songs, he is actually a certified medical doctor. He was crowned doctor after completing a six-year course at the Medical University of Southern Africa (Medunsa). He graduated in 2006. His father was also a major contributor to this achievement as he wanted his son to pursue medicine.
Armed with his degree, Dr Tumi tried his hand at the public health sector job market before quitting to start his own practice. He still runs this private practice in Mabopane, north of Pretoria. He started off by making house visits to his patients, which is another reason he is so loved.
READ ALSO: Themba Ntuli's wife, wedding, illness, family and cars
Dr Tumi wife and family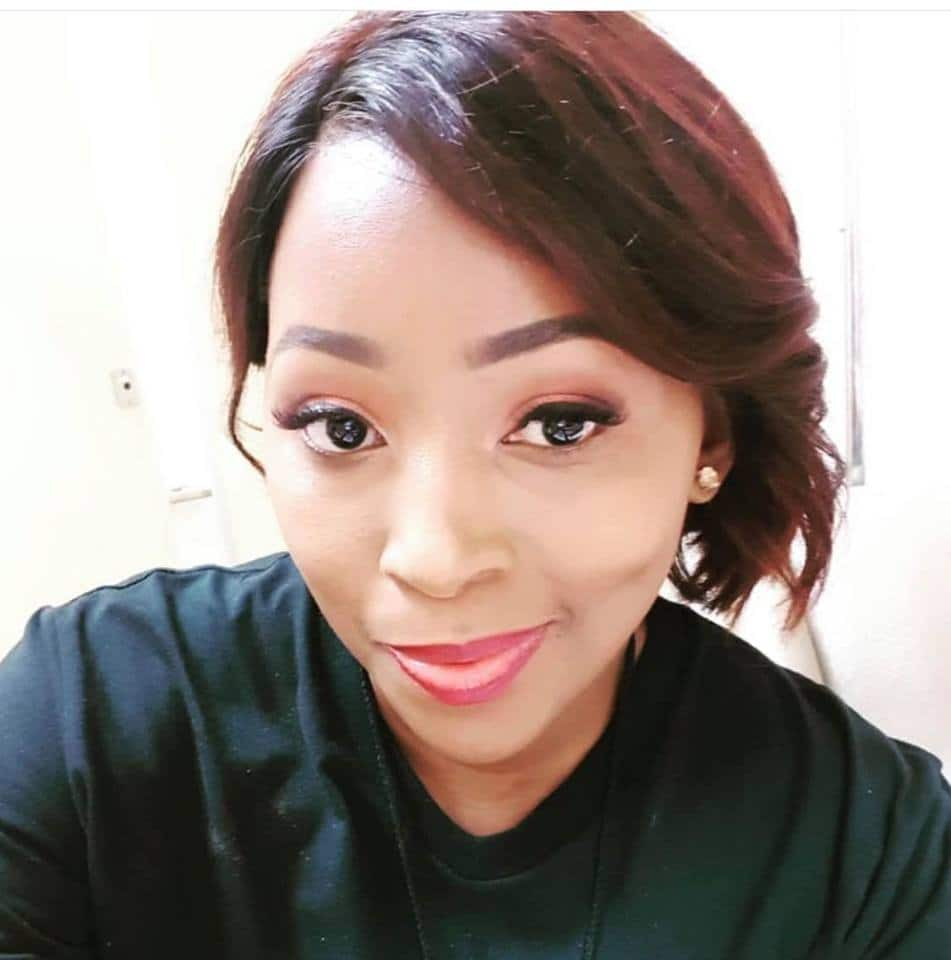 In 2008, Dr Tumi married Kgaogelo. This came just one year after he split from the music group Intense that launched his career in 2007. The official story is that he had to change the location for personal reasons and could therefore no longer contribute as much to the group. It can be said he was making the decision for his family and practice.
Kgaegolo Makweya is not just a wife to Dr Tumi; she is also his manager. Dr Tumi wife has not been in the spotlight as much but is very much involved in his career. In fact, she helps out a lot, and Dr Tumi constantly runs his music ideas through her. When she is not helping with his musical ideas, Kgaegolo runs Ekse Hello, a branding and marketing company.
The two have been married for over 10 years now. Bokamoso, Khumoetlile and Onalerona are the three children that complete this intimate Dr Tumi family. Little is known about his children which is not surprising as they are still young and their mother runs a marketing company. Dr Tumi is very proud of them and has always been known to credit them during his award acceptance speeches.
Dr Tumi albums
After he left Intense, Dr Tumi embarked on a solo career journey. Drawing inspiration from fellowship and Christianity, Dr Tumi released his first album. Since then, Dr Tumi albums and songs have continued to flood and prosper in the gospel industry. Dr Tumi has written most of the songs on his albums and also produced them. He currently falls under the categories of producer, instrumentalist, songwriter and vocalist in the music industry.
Below is a comprehensive list of these albums and their respective songs. His music is available on iTunes for digital downloads. Physical copies can be obtained from any Musica store.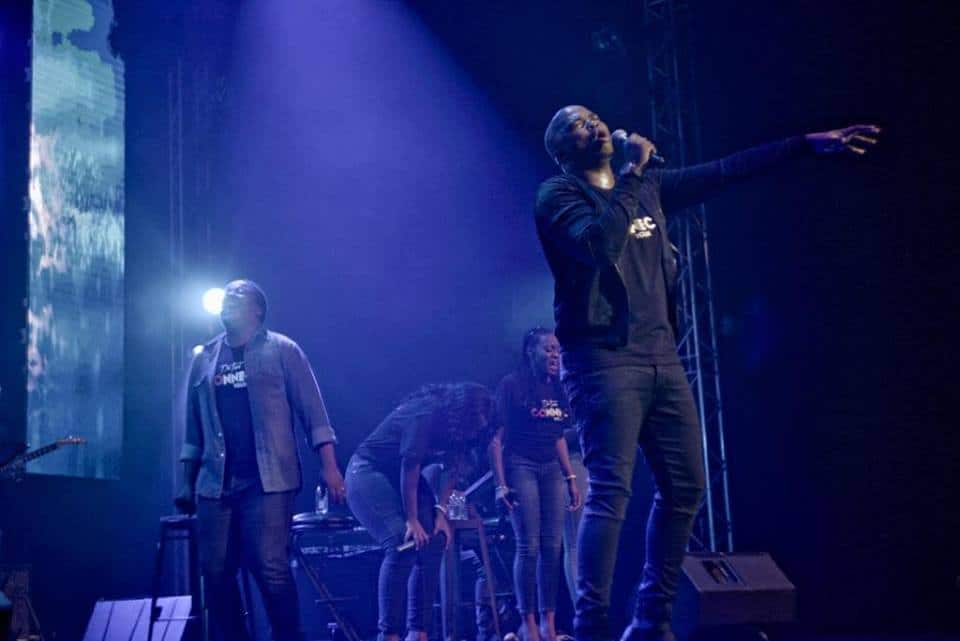 Heart of a king
Heart of a king was the very first Dr Tumi album. This album was such a hit that in the 2012 SABC Crown Gospel Music Awards, he won the Best RnB Gospel award. He wrote all the 15 songs in the album. Dr Tumi You are Here is still one of his most popular songs in the album with 4.7million views as at 20th April 2019.
Royalty
My Rest
You are Here
Son of God
Mighty God
All of Me
Your Name
King
Heart of a King
Prelude
I am Tumi
Open Doors
Decree
Jesus Song
Everything
READ ALSO: Thando Thabethe biography: age, boyfriend, engagement, movies, net worth and sexy photos
Love and grace
This particular album was nominated for the South African Music Award for Best Contemporary Faith Music Album. It was performed live at the Barnyard Theatre. This particular recording would lead to subsequent world-breaking records in the next album. Dr Tumi No other God was released in the live recording of this album. It has gone on to be a popular song since its release on 15th January 2016.
Faithful
Zoe
Loved
Forgiven
Most High
Dr Tumi Nothing without you
All I need
No other God
Love and Grace
I love you Lord
I believe
Grateful
I love it here
We love you lord
Grace
Be free
The gathering of the worshippers- speak a word
On 9th June, Dr Tumi released the album Speak a Word at the gathering of worshippers. It was the realization of a dream for him to live record an album. He performed for two hours back to back. On that day, he shared the stage with some of his good friends Pastor Neyi Zimu, Mahalia Buchanan, the popular gospel group We Will Worship and Omega.
This particular Dr Tumi album was a phenomenal gospel win. Dr Tumi managed to fill up the 20,000 seater Ticket Pro Dome. The whole Gathering of the Worshippers Speaks a Word album Dr Tumi songs were recorded live that night.
Worthy of all our praise
Open heaven
Crushing in you
Speak a word
Trust and obey
Because of Jesus
There's no other name
None like you
You alone
Someone like me
Holy
Jesus lives
I love you, Jesus
Raging fire
The Gathering of the worshippers – beauty for ashes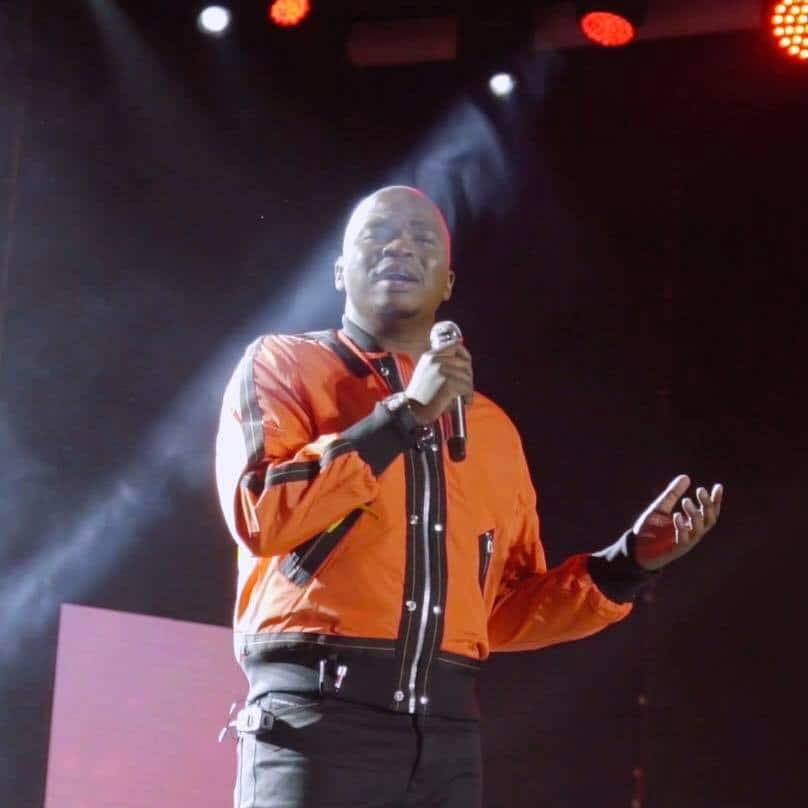 The following year, on 2nd November 2018, Dr Tumi wowed South Africa for the second time. This time, everyone wanted to witness the live recording of a Dr Tumi new album. In the second edition of The Gathering of Worshippers, 30,000 people showed up. He filled the Voortrekker monument.
This was a huge step in his career, and he strategically chose the site due to the significance at the time. In Mzansi, there was a heated land debate at the time with the Khayelitsha fire destroying more than 1000 shacks in Cape Town. He launched his foundation to support and spread acts of love in the area.
READ ALSO: Thulisile Phongolo biography: boyfriend, education, career and hottest photos
The following 15 Dr Tumi songs were recorded live during this event
Beauty for ashes
Seated on the throne
Arise
There's none
There's none
King of glory
I'm loved by God
Overflow
The blood song
In the presence
I receive
Consuming love
Wafika
Overflow
These albums above, became so popular with Wafiki, arguably, becoming a favorite for most. In January 2019, Wafiki was translated into four other languages; Swahili, Yoruba, English, and Shona. This just proves that Dr Tumi is now more than a South African gospel musician. He is an international songwriter and producer.
Dr Tumi is known to break records with his albums and live performances. It is interesting to see where and when the third edition of Gathering of the Worshippers 2019 will be held. From past records, a bigger and better album should be about to drop. The Dr Tumi Instagram page will be among the first sites where deets will be posted.
Dr Tumi songs
Apart from his comprehensive many song albums, Dr Tumi also produces single tracks, and collaborations. For instance, in Dr Tumi Everything, he features Ntokozo Mbambo Mbatha, Lebo Sekgobela, Benjamin Dube, Rofhiwa, and Taki. It is important to note that Everything was also included in the Dr Tumi album Heart of a King. His latest single Akekho, that is already available on iTunes, is set to be a prominent feature in his upcoming Connect Tour.
Dr Tumi Instagram
This producer, instrumentalist, songwriter and vocalist boasts a following of over 100,000 followers on Instagram. Dr Tumi often shares updates of his shows, music and performances on the platform. As at 20th April 2019, the Dr Tumi Instagram page had 1031 posts with the most recent ones about his Connect Tour. He can also be found on twitter via the username @DrTumisang.
Doctors rarely change their career paths so drastically which makes Dr Tumi one of a kind. Not only is he a successful doctor but a talented gospel musician with life-changing music. A Christian background coupled with a supportive family and years of hard work has once again proven to be the recipe to success. He is also extremely talented and influential in the gospel industry. You should be on the lookout for Dr Tumi's music, awards and record-breaking events.
READ ALSO: