Khanyi Dlomo is a South African TV host as well as CEO and founder of Ndalo Media and Ndalo Luxury Ventures. You may simply know her for these two major responsibilities, but there is more to her than what you see on television. So, who is Khanyi Dhlomo?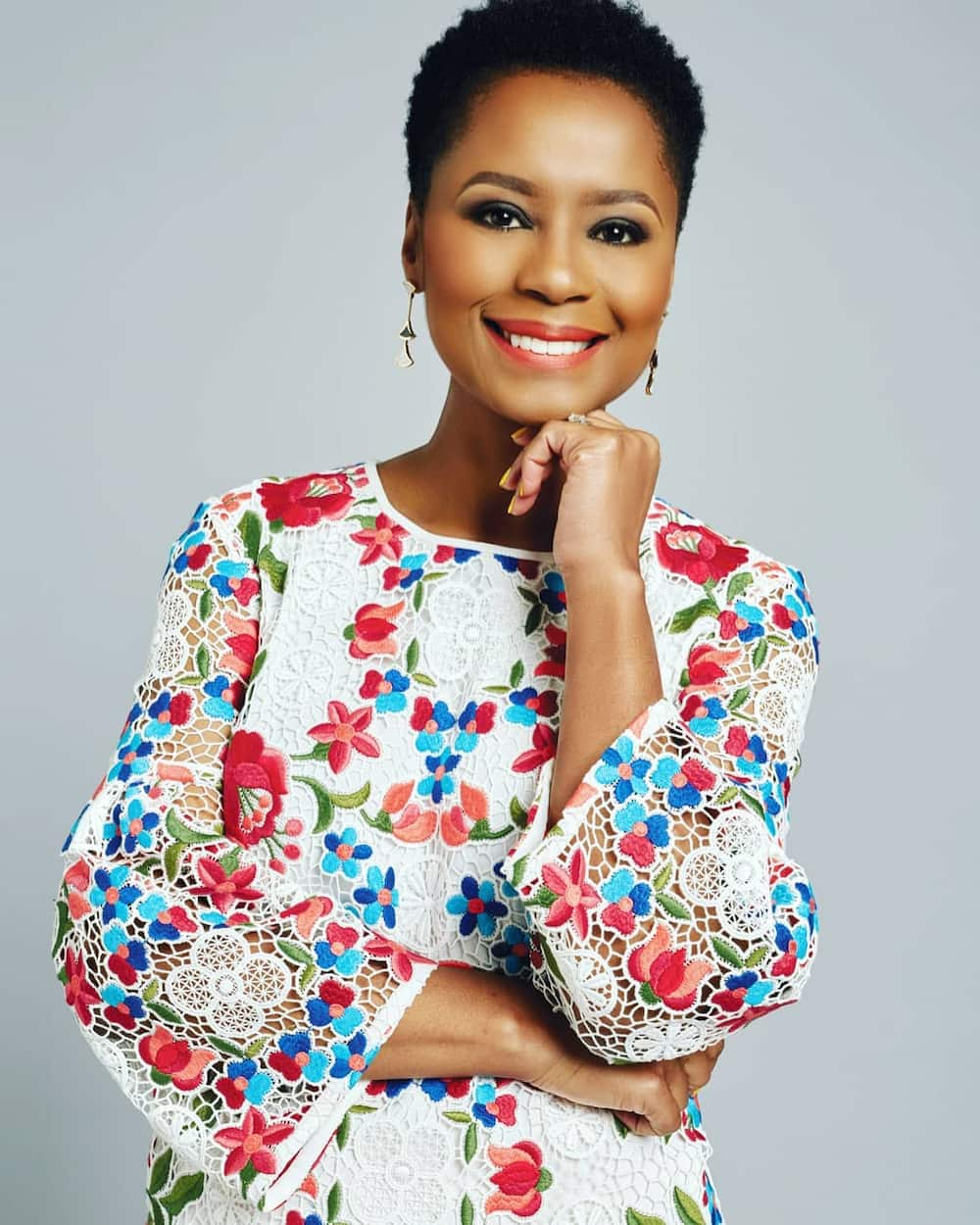 Born Khanyisile Dhlomo, the renowned Mzansi celebrity currently resides in Johannesburg, South Africa. During her time as a newscaster, she quickly made a name for herself as Mzansi's star. People just flocked to the 8 o'clock news to see one of their own. Here is her interesting life story.
READ ALSO: Kyle Deutsch biography, age, award, songs and career
Khanyi Dhlomo biography
When was Khanyi Dhlomo born? Other than her age, below are facts about this celebrity's life that will give you a better understanding of who she is.
Khanyi Dhlomo profile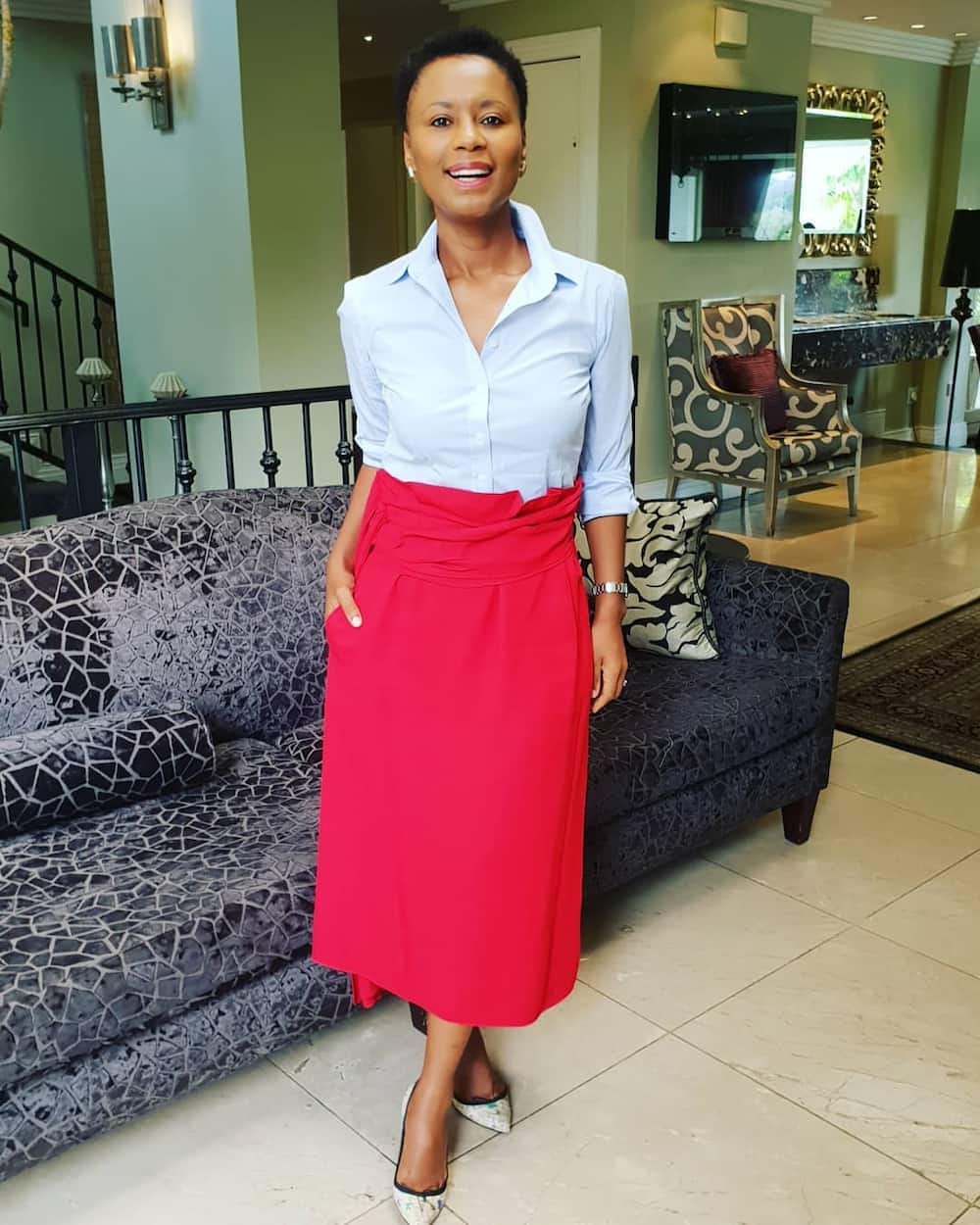 Born: 17th December 1974
Khanyi Dhlomo age: Will be turning 45 years old later in 2019
Origin: Umlazi, KwaZulu-Natal, South Africa
Marital status: Married to Chinezi Chijioke
Occupation: TV host and businessperson
Famous for: Becoming the first black person to anchor evening news for SABC1
Facebook: @DhlomoKhanyi
Khanyi Dhlomo Twitter: @KhanyiDhlomo
Khanyi Dhlomo Instagram: khanyidhlomo
Khanyi Dhlomo family
The personality's father is called Oscar Dumisani Dhlomo and her mother is Nokuthula Venetia Dhlomo.
Khanyi Dhlomo education
Khanyi studied at Durban Girls' College, in Durban, and joined The Girls' Collegiate School in Pietermaritzburg as the first black girl. Following her time at The Girls' Collegiate School, Khanyi joined a university and achieved a qualification of a BA degree in Communications and Industrial Psychology. Her education story gets even better as she later joined Harvard University and acquired a Master's in Business Administration.
Khanyi Dhlomo husband and Khanyi Dhlomo new baby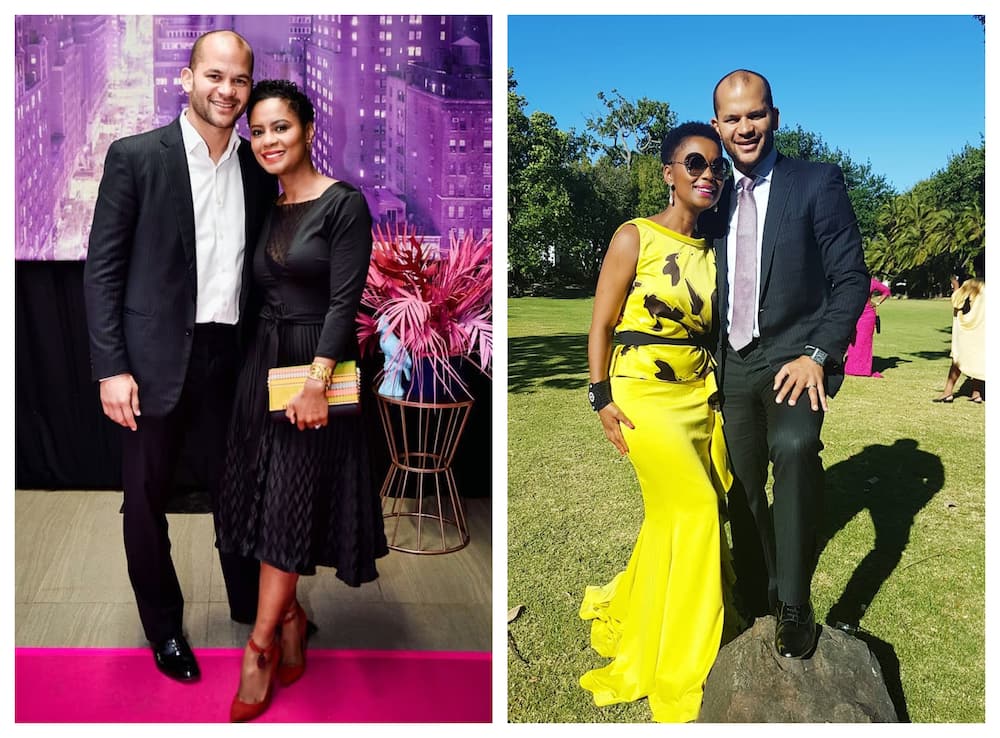 Did you know that at one point there was Khanyi Dhlomo Mark Shuttleworth? The two were once an item but that is all in the past. So, who is Khanyi Dhlomo married to? How many kids does Khanyi Dhlomo have? Well, Khanyi has been married twice. The first time, since 1992, she was married to Sthembiso Mkhize until their divorce in 2003. She remarried in 2009 to Chinezi Chijioke. Dhlomo has two children named Hugo Mkhize and Khaya Mkhize.
Khanyi Ddhlomo wedding
The colourful wedding to her newest Nigerian-American companion happened back on December 20th, 2009. The venue was the Allee Bleue in Franschhoek, South Africa.
Khanyi Dlomo career
Khanyi's interest in TV started back when she was 16 years old after winning the Thandi Face Cover Girl competition. Later on, she joined school and did some low-paying freelance jobs until her big break. Khanyi's historical big break was when she became the first black person to cast news for SABC1 back in 1995, during the post-apartheid period. This was an impressive achievement because she was both black and a woman in a time when both were huge disadvantages. Following that achievement, she built on it and has been recognized by awards that will be mentioned later in this article. Her major roles include:
SABC 1 newscaster
True Love Magazine editor for 8 years
The manager of the South Africa Tourism Board in France
Founder of Ndalo Media, DestinyConnect.com, Destiny Man, and Luminance
During the period of her divorce, she went to France and came back to Africa in 2008 where she founded her company Ndalo Media and a boutique named Luminance recently in 2013 among other ventures.
Khanyi Dlomo awards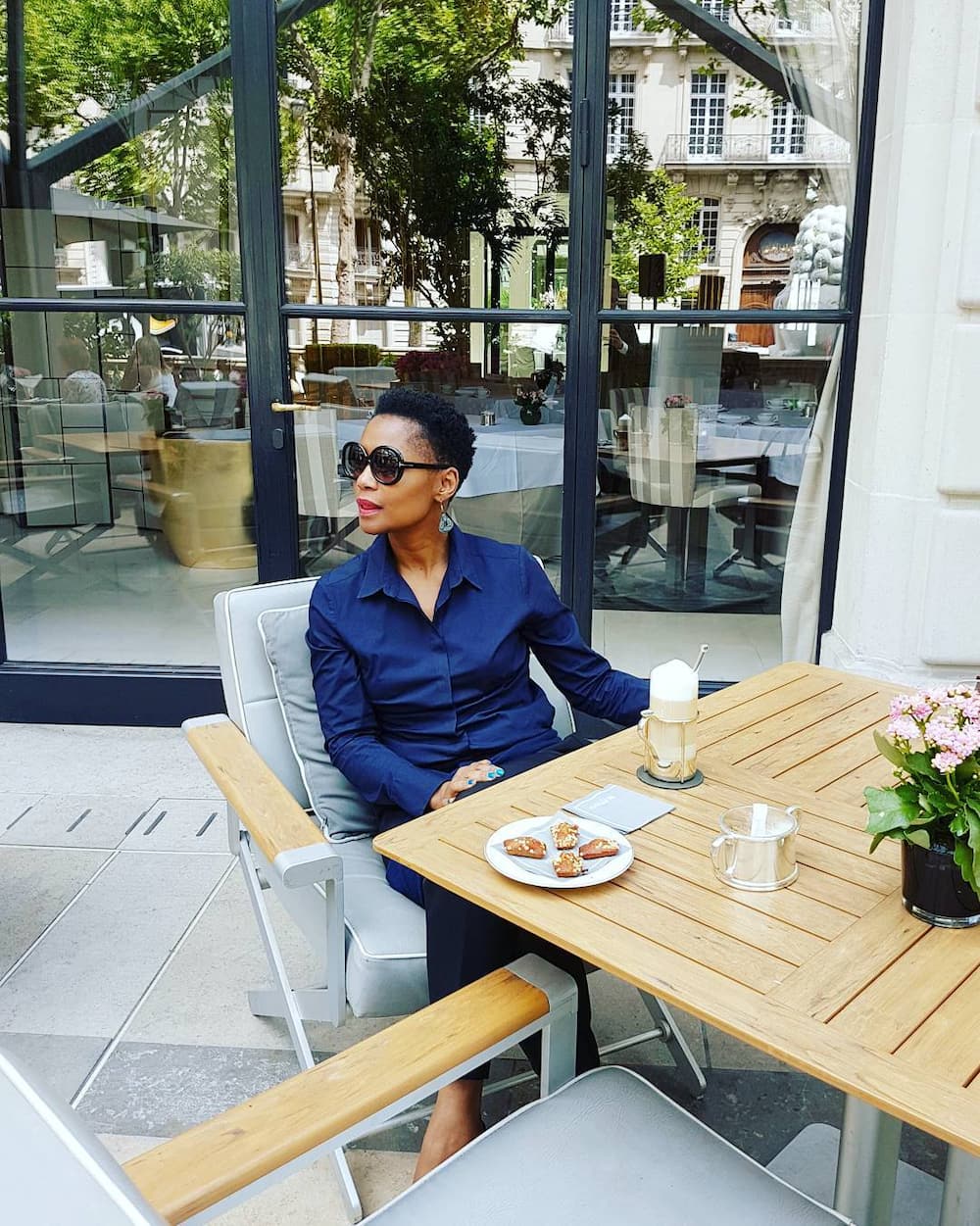 She has two awards to her name:
Most Influential Woman in South African Media in 2003
Advantage Magazine Editor of the Year in 2001
Khanyi Dhlomo latest news
It seems that Dhlomo's firm, Ndalo Media, is having trouble with paying pensions for its former employees. The matter has been a battle that has been going on for some time, however, a few days ago, Ndalo Media issued a letter stating that at least R200,000 has been paid out. The payment comes as a massive relief since Old Mutual would have liquefied the fund for 18 months had it not been disseminated.
Khanyi Dlomo net worth
According to some online sources, her net worth is estimated to be around $150 million, but there is no real proof of this value.
READ ALSO: 5 Facts about Chris Hani that you have to know
Despite her humble and challenging background, Khanyi Dlomo has come out victorious in a fight where the odds were stacked against her. Many women all over SA look up to her for inspiration, which is why we celebrate her.
READ ALSO: