Kgopotso Mmutlane biography: age, book, videos, YouTube, one minute strategy, Instagram, contact details, cars and net worth
Kgopotso Mmutlane is one of the young successful Forex traders in South Africa that is worth mentioning. He is best known for his story where he claims that trading took him from living in a shack to being a two-story homeowner. The 23-year-old who is popularly known as Dj coach Tsekeleke has a rather encouraging story that is worth noting. He is among the youngest millionaire in South Africa, thanks to his trading and entrepreneurial skills.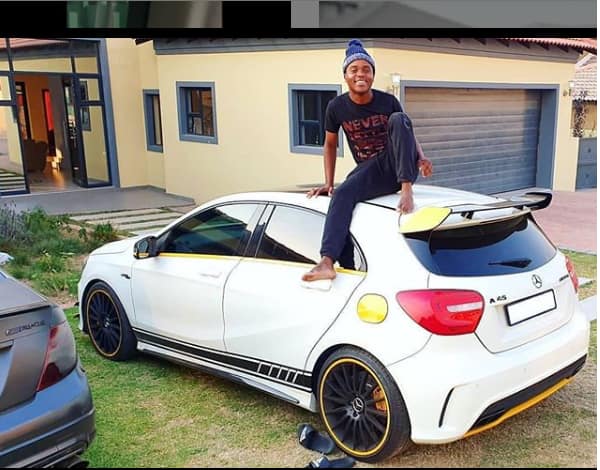 When South African Forex millionaires are mentioned, it is impossible to skip him. He is one of the brilliant South African Forex traders that is an inspiration for others that want to join the industry. His desire to excel was the driving force for all he has achieved over the years. His story will help you understand a thing or two about Forex brokers in South Africa.
Kgopotso Mmutlane bio
As one of the notable Forex millionaires in South Africa, everyone wants to know how he made it at such a young age. The fact that he is wadding in cash when most people his age are still finding their footing is amazing and very inspiring. Check out the following details about the star.
Early life and family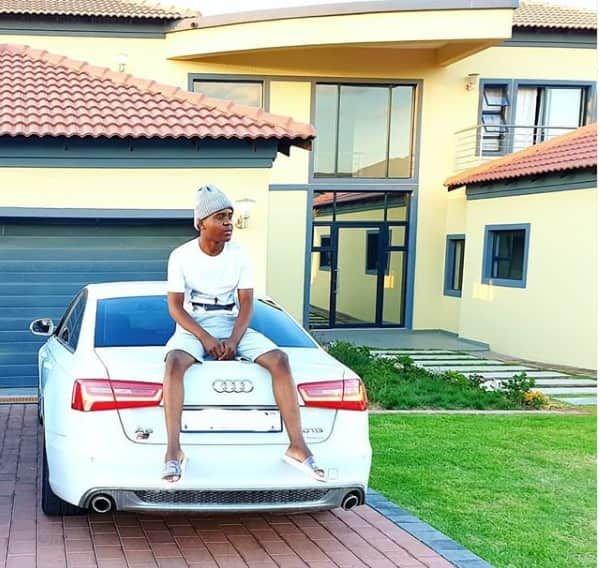 Tsekeleke was born in Motodi village which is not very far from Burgersfort Town, Limpopo province as part of a warm Christian family. He is the founder and CEO of Forex broker Killer Institution and also doubles up as an author, a serial entrepreneur, a trader, and philanthropist in addition to being one of South Africa's youngest self-made millionaire.
He got to his current status because he desired to live a better life. While he and his family never slept hungry because the dad would always provide, the fact that they lived in a shack while other people had better houses was not okay with him. It is not a wonder that he went on to study and become an expert in Forex South Africa trading.
READ ALSO: From living in a small shack to millionaire at 23: The story of Kgopotso Mmutlane
Career progression
He always wanted to become a professional Dj but his parents would not hear of it. It is surprising therefore how he turned up in the list of successful Forex traders in South Africa. His parents believed that it was the devil's playground as it would require him to hop from one club to another which would, in turn, attract the wrong things to him and could end up having him stabbed and killed.
Even so, he did not do as his parents advised as went out and became a Dj even without the consent of his parents, hence his nickname. In the same way, he went on to become one of the richest Forex traders in South Africa because he accepted to risk with his school fees and venture into the business.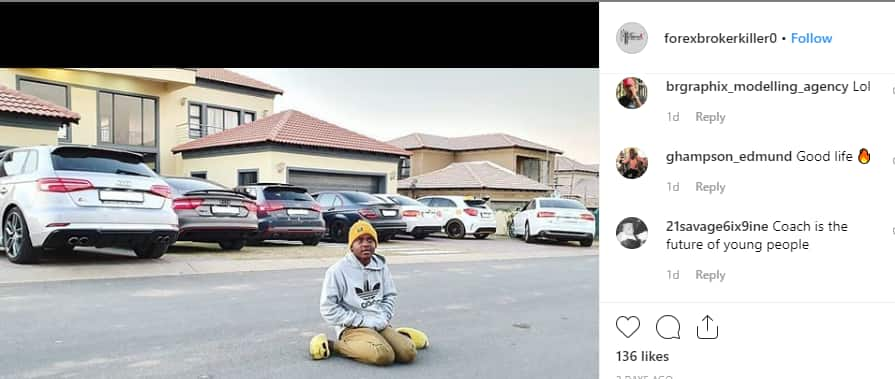 As one of the richest Forex traders in South Africa, he has an outstanding knowledge, faith, and experience in the trade despite his young age. He got interested in trading while still at school when he heard about it from a childhood friend named Merika Mphogo while he was in Leolo High School in 2016. He was determined to understand and answer the question, how does Forex trading work in South Africa? After his research, he discovered that he could make money, but came to learn that it is not necessarily true that he would make money quickly as the story was sold. This made him re-evaluate Forex trading South Africa stories, pushing him to conduct more research and find his landing
A good lesson from the trader came the hard way when he lost his school fees money amounting to R15000 after he thought he would become a millionaire in one week. While this is what most of the people he followed said, he came to learn that making money through trading can only happen when you make an investment in the right knowledge as well as having a successful mentor to guide you.
This was a perfect way of learning that trusting Forex trading companies in South Africa, especially without any prior research is a bad idea. This means therefore that if you want to learn how to trade Forex in South Africa, no shortcuts will get you there unless you want perpetual losses. Take some time to research extensively, this is what most successful traders have done anyway. If you intend to become the best Forex broker in South Africa then you must follow suit.
After a while, he attained financial freedom which made him one of the notable South African Forex millionaires. He dedicated himself to helping others through his institution where he also founded the one-minute strategy and its modifications. In addition to that, he opened a foundation whose sole purpose is to help the needy in society. It is not surprising that he is in the list of top 10 Forex brokers South Africa.
Forex trading SA procedures are no different from other areas in the world. In fact, anyone that wants to get into the list of Forex traders in South Africa should understand that it is a highly risky venture with a 90% risk. Forget what fake brokers keep telling people and redirecting them to funny links, Dj Coach advises that real South African Forex traders will guide you and mentor you on equipping yourself with the right knowledge to enable you trade, as opposed to doing what phony Forex traders do when they point you to brokers.
Find credible top Forex traders in South Africa and conduct thorough research if you want to succeed. If you must work with South African Forex brokers then make sure that you do due diligence. Failure to which would mean your money being taken away from you and not necessarily being lost through trading. Forex trading in South Africa is not complicated as long as you are willing to do the hard work and research.
Lifestyle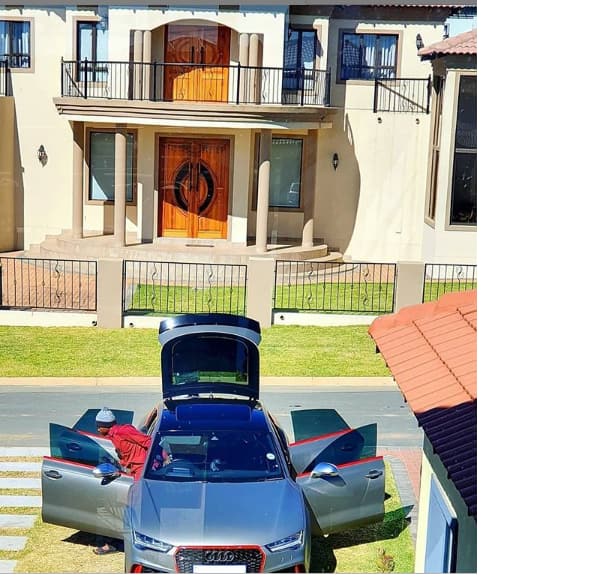 Going by his posts on Instagram, it is clear that the young trader is living a great life. This can only mean that he is making some good bucks from his trade to sustain this kind of living. From posh cars to an enviable bungalow, it is obvious that he is steadily growing wealthy with time. The fact that he is only 23 years old means that he has a better chance of growing his networth over time too. You can reach him on his facebook page, Instagram or even twitter.
Trading Forex in South Africa may seem like the easiest way to make money, especially when you are still young, as shown by the likes of Dj Kgopotso Mmutlane. However, no one should be fooled as success is inevitable.
READ ALSO:
Meet Sandile Shezi: A look at the lavish life of a young South African millionaire
Brendon Naidoo: 7 shocking facts
Sandile Shezi biography: net worth, foundation, wife (girlfriend), house, cars and instagram
Source: Briefly.co.za