Musa Mseleku has been on the news and not for any bad or strange reason. His main reason for the fame and popularity is caused by the fact that he has 4 wives, and is planning to take the number even higher. This may be strange especially in modern times, considering how difficult it is to manage families, Mseleku seems to manage his very well. The ladies seem to be well kept and no complaints from any of them.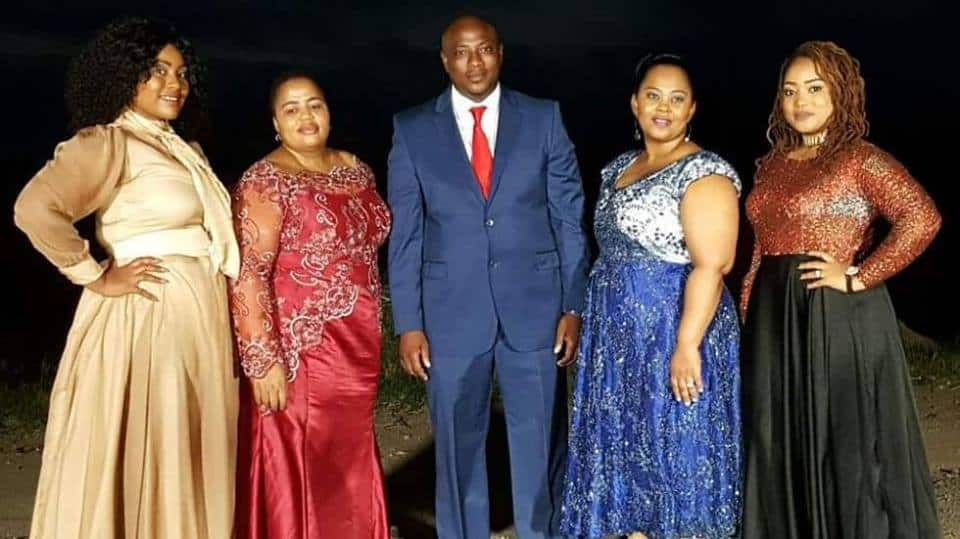 South Africans probably would not have known him were it not for the new Mzansi Magic program that airs every Thursday night that debuted its new reality show, Uthando Nesthembu. This show is about polygamy. Musa Mseleku who is 43-year-old is a man from KwaZulu-Natal, with four wives and 10 children.
Musa Mseleku biography
Many have asked themselves the question who is Musa Mseleku, after he suddenly became a sensation for his polygamous lifestyle. He was born in Umzumbe Kwa-Madlala. Joyce Mseleku Nomathemba is his late mother while his late grandmother is known as Phiwe Flo Dingile Mseleku.
Education
He started schooling in primary when he attended Denver Zoar Mission school In Umzumbe. He went on to High school at Prince Ngamizizwe school. He matriculated from Sister Joan's High School in 1993. He later graduated from University of Kwazulu Natal in 1997.
Mseleku wives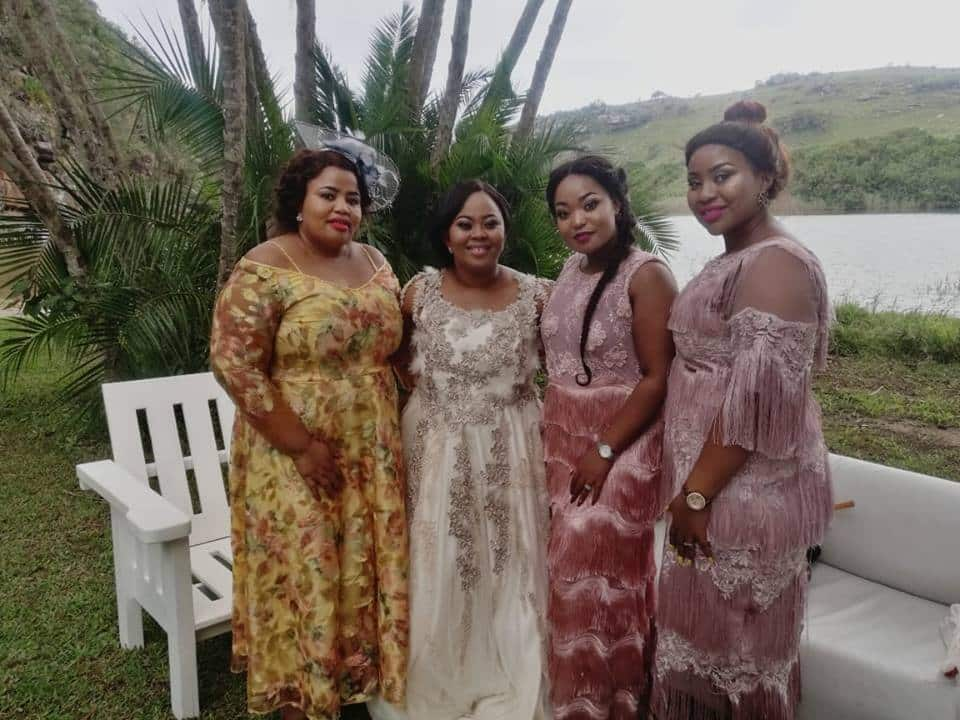 Having more than one wife in this era and age is one of the challenging things because of the high living expenses. It is therefore interesting to discover that a man has 4, and manages to take care of all of them comfortably.
His first wife, one Macele Mseleku is a silent lady and is described by her husband as a woman of few words. He, however, goes ahead to say that she is open and speaks about her feelings when there is something to point out. She also says when she likes or dislikes something.
His second wife is named Mayeni Mseleku. She has been described as the calm one but will go ahead an push back if need be. The husband points out to her as a good listener that seeks clarification in case she does not understand something.
Wife number three goes by the name Thobile MaKhumalo Mseleku. Thobile Mseleku has been described by her husband as an open book. Earlier, she would hide her true feelings but has grown to be more open. She is also very cute going by Makhumalo Mseleku instagram posts.
The fourth wife, Mangwabe Mseleku, is the quiet type and can be one to hold grudges for long. Her husband says that she is often one to remind him of past incidences especially when he forgets to get something done.
Some time back though, news about Musa Mseleku 5th wife as people interpreted his Merc car gifts to the four wives as his way of smoothing them for another wife and addition tot he family. He was quick to report that this was not true since they were all focused on business as they expanded into a tourism line and relaunched their book.
READ ALSO: Sandile Shezi biography: net worth, foundation, wife (girlfriend), house, cars and instagram
Interesting journey of Mseleku polygamy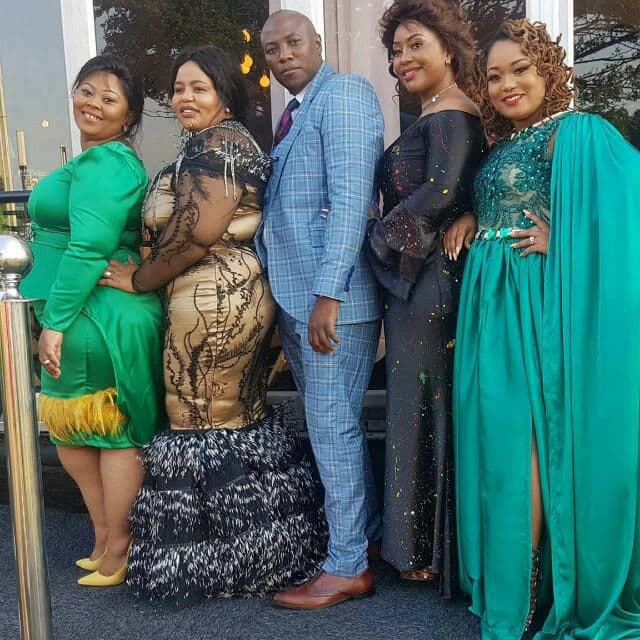 The first woman in his life was his second wife Yvonne Mayeni whose parents did not approve polygamy or isithembu as is customarily known. In the process of awaiting their approval, since he had already made up his mind that polygamy was his fate, he met his first wife Macele and married her. The parents had no problem with a polygamous arrangement. This was the beginning of Uthando Nesthembu wives chronicles.
Two of his wives who came next after the first two were introduced when they were still his girlfriends. The two formed a friendship that still lasts to-date. All his wives describe him as a humble and loving man whose priority is to provide for his family. The man said that he made the choice of polygamy because his intention was to have 20 kids, a number that many would consider a bit too high. He admitted that choosing polygamy may not have been easy but having money made it possible as he is able to conveniently take care of his family.
All of his wives live separately in nice houses which can be considered as Musa Mseleku houses. In addition to that, each of them owns two cars. They also have a family mechanic, as well as a driver that takes the children to school. It has been reported that Musa has more than 15 cars. All of Musa Mseleku cars have customized plates with the tag Thaxma as a way of thanking his mother, who at the point of death declared that he would never be poor and he has never been.
Wedding arrangements
It was either a traditional wedding for one wife, a white wedding for another or both for a different wife. The substantial business man and polygamist may just continue taking more nuptials. Mayeni got two marriages with the first one being a civil one and the second one which came ten years later was her dream white wedding. All the while, he always asked for permission from his first wife Macele whom he married traditionally. He has to fulfill the wedding desires for the other wives since he already started the journey.
Even when he is done, it is possible that he may bring in a 5th wife to complete his goal of having 20 kids. This may not be agreeable to all the wives, especially Mayeni who threatens to divorce him if he dares it since she struggled with him cheating on her to marry his first wife Macele, as well as the fact that he brought 2 other wives after her.
Currently, he has 10 kids including three kids with MaCele name Lwandle (16year), Abongwe (14years) and Owami (7years). With Mayeni he got Mpumelelo (17years), Mnini (5years) and Obanzi (23 months) yet with MaNgwabe he's fathered Mawande (7years) and Zenande (2years).
He also had two relationships outside marriage that failed but resulted in two daughters. The first, Snenhlanhla (23 years) lives with his first wife MaCele while the youngest wife MaKhumalo takes care of Mpiloenhle (16years).
Strained relationship with daughter
While Macele has been celebrated by the reality show fans for having a good heart many are disgusted at Musa's hate towards his own daughter, especially because he has pushed the hate to his own granddaughter Thando. Musa's issues with Sne were attributed to past events and it was actually very surprising as fans discovered how deep the hate actually ran. Macele, the first wife seems to be the only wife that cares about the other children from Musa's life as the other wives seem oblivious. She has taken Sne as her own and tries to bring the family together. This has earned her a lot of respect from the public despite her shortcomings.
Twitter investigations give a preview of Musa Mseleku wealth
Apart from the reality show, many have asked what does Musa Mseleku do for a living because his wealth is obvious. You can only take care of more than one wife like he does if you have the finances to support such a lifestyle. So what is Musa Mseleku occupation?
Well, according to Twitter investigators, the man has backgrounds in media. This could explain why he thrives in Uthando Nesthembu 2019 reality show. The investigation further proved that he at one time worked for Durban Youth Radio as a journalist before moving on to SBC News. He also works in community development at Ugu District Municipality where he is in charge of the rural areas. He is noted for the peacemaking role that he played in Kwa-Madlala.
He also came up with a foundation titled Phiwe Ukufunda programme that caters for the needy. He is also an author of the book Imizabo Kacebo which is a representation of the high school and college education life. He says that the book is dedicated to those aspiring to take the polygamous route or those that found themselves in it by chance and are stuck.
Even with this knowledge, one cannot help but wonder if Musa Mseleku businesses diversify into other money-making ventures. The lifestyle he leads makes one wonder if Musa Mseleku net worth is so much more than he ever lets out. He is able to support all members of his family and give them a lavish lifestyle that only a few can afford. If at all he involves himself in business, then Musa Mseleku business must be worth so much.
Musa Mseleku is a man that not many can be like. He decided to be polygamous because of his desire to have many children and nothing could deter him even if it meant letting g of his girlfriend. By all indications, he is a man that is doing well despite the hardships involved with being polygamous. He takes care of his wives and families and that is all that matters. After all, money makes it a lot easier to do so.
READ ALSO: