UKZN online application is available for all interested students to secure a chance of perusing their educational dreams in the University of KwaZulu-Natal (UKZN). The 2019 – 2020 UKZN online registration is available for both local South African students and foreigners perusing either undergraduate or postgraduate courses.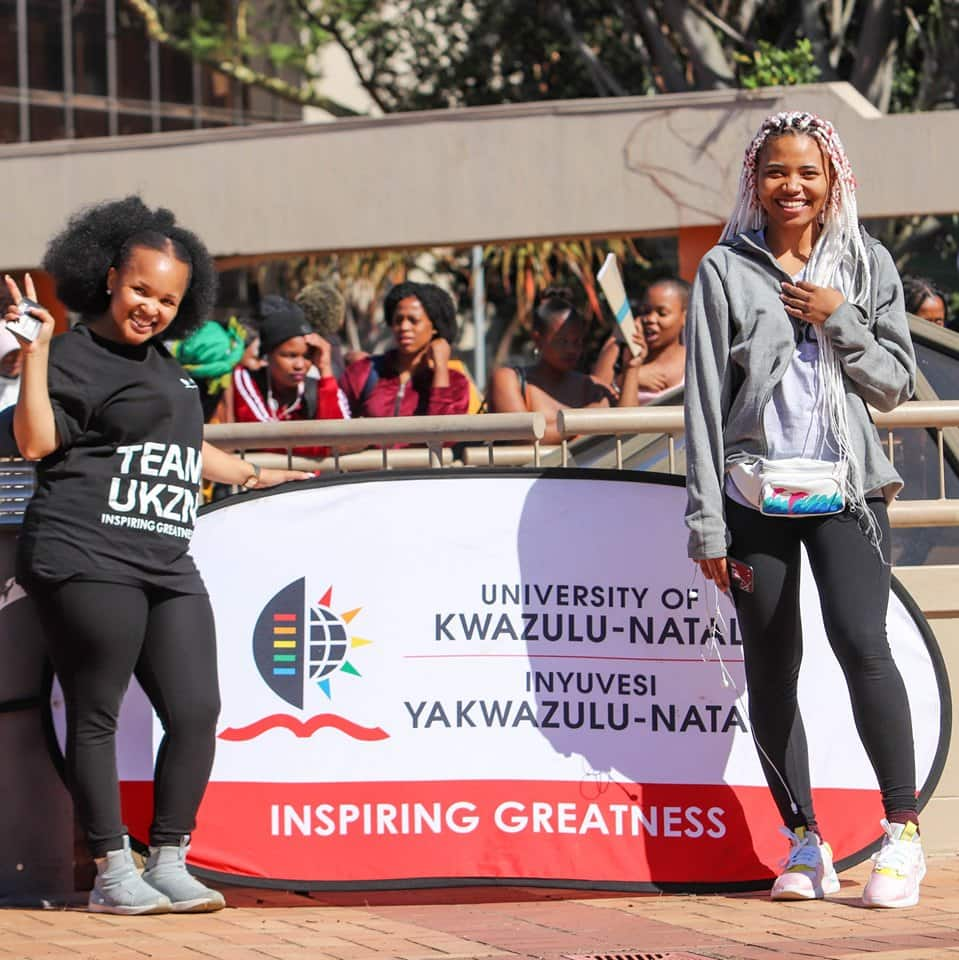 It is advisable to start the UKZN online application as early as possible to beat the strict deadlines, file all the required documents, and have ample time to crosscheck the vital information filled in the forms. Below is an exclusive overview of the UKZN online registration process and all you need for a chance to secure a position in the prestigious University of KwaZulu-Natal (UKZN).
University of KZN online application
Apart from the provision of downloading a physical application form, the online UKZN registration process is the fastest and easiest way of being a student in one of the five universities that fall under the University of KwaZulu-Natal (UKZN). Applicants are provided with options of either selecting postgraduate or undergraduate courses from the many courses offered by the five universities.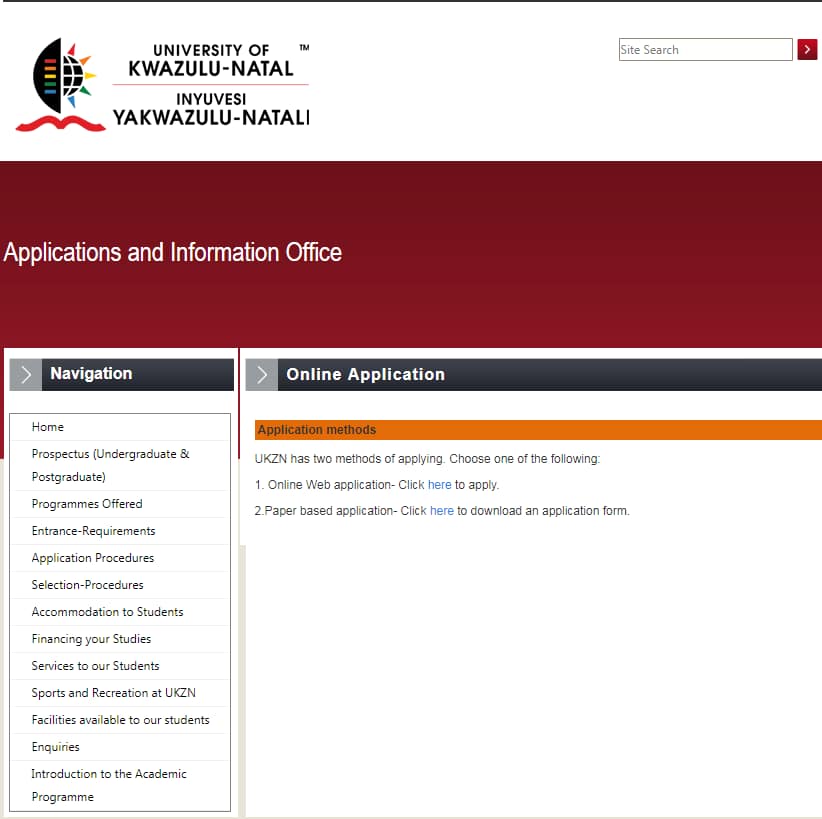 Furthermore, the University of KwaZulu Natal online application (www.ukzn.ac.za) is accessible by both local and international students. This is inclusive of the Southern African Development Community (SADC) interested scholars pursuing undergraduate and postgraduate courses. Additionally, South African postgraduates who would want to come back and continue with their studies or apply for new courses are capable of registering through the online platform.
University of KwaZulu Natal application process
As an online process, you will require to have an internet device such as a computer or smartphone. You will then have to visit the official UKZN website portal where you will provide the required details for registration. Below is a list of requirements you should have before commencing the process.
First, you need to possess an active email address. Your email acts as the communication channel between the university and you.
All local South African candidates must provide their original national identification number (ID number).
Foreign/ International applicants are required to provide their passport number.
Accommodation – If you are a candidate interested in accessing the campus accommodation facilities, you will have to indicate this or else lose the opportunity.
Central Application Office (CAO)- UKZN applications are managed through the Central Application Process. As a result, successful submission is only through a CAO website portal.
Grade 12 and 11 official stamped result slips
Document uploading- As an online procedure, you have to make sure that all the necessary documents are converted to an electronically accessible format. This is possible through scanning of the original documents.
READ ALSO: GDE admissions 2019 (2020): Step-by-step guide to online application
Once you have provided all the required student's information and successfully submitted through the CAO, you will receive a message through your email that possesses your student number. Failure to receiving this number is a sign that the process was not successful. In such a scenario, you will have to contact the available customer support service through the website available UKZN contact details.
UKZN application fee
Successful applicants will also receive an email that provides detailed information about the required application fee that they are required to pay. Furthermore, the email will provide you with information concerning the specific banking information accompanied by a reference number to be used by the candidate when making fee payments.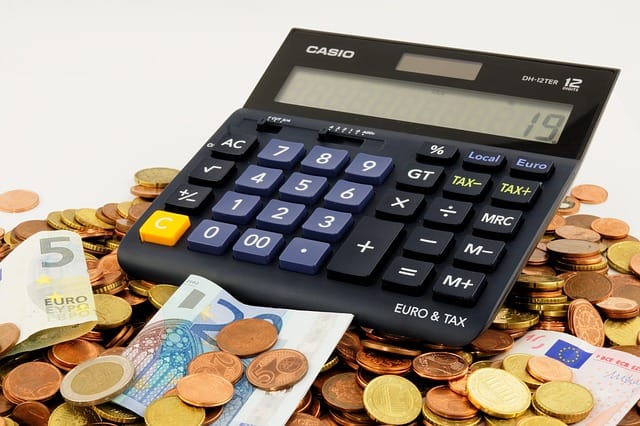 For local students interested in undergraduate courses, you will be required to pay R175. This fee should be paid through the Central Applications Office (CAO). It is important to note that paying the fee on time is much advantageous compared to late payment.
UKZN late application is a term used to refer to individuals who were not capable of making the application payments on time. As a result, late applicants tend to pay a higher fee compared to early applicants. For local-late undergraduate applicants, you will be required to pay the late fee amounting to R400 through the CAO.
It is important to note that the university's terms and conditions do not provide for fee refund once payments are made. Furthermore, the application fee is separate and should not be confused to be part of the university's tuition fee.
UKZN banking details
For you to successfully make the fee payment, you have to write down the correct account details. Below are banking details for both local and international applicants.
1. Local applicants banking details
Account Name: University of KZN main
Bank: Standard Bank
Account type: Business Current Account
Account Number: 05 308 0998
Bank Branch: Westville
Branch Code: 045426
Reference: F001 11402 (alongside the applicants full name)
2. International Applicants banking details
Account Name: UKZN Foreign Deposit
Bank: Standard Bank
Account Type: Business Current Account
Account number: 05 308 2826
Branch: Westville
Branch code: 045426
Reference: F001 11402 (alongside the applicants full name)
Swift code: SBZAZAJJ
NOTE: It is required for you to indicate your full name on the bank deposit statement. You will also be required to provide proof that you made the bank payments during the final application submission.
Application form download

You can also register by downloading either the undergraduate or postgraduate application forms. After filling the forms, you will send them through the university's address "University of KwaZulu-Natal, Applications and Information Office, Durban.
Important UKZN application dates
Before making any online application, it is essential for applicants to consider the different closing dates allocated by the various universities that fall under UKZN. This is because different campuses and courses tend to bear different dates and requirements. Some of the common dates to consider include:
30th of June 2019 – Deadline for applying for Medicine course. No late applications are allowed.
31st of October 2019 - Deadline for all undergraduate courses
Cases of late applications are only accepted when the student has met the entry requirements and if the university still possesses vacant spaces for the maximum number of students to register for a given course. It is advisable for you to make confirmations from the different universities who are responsible for coming up with deadlines and making necessary updates and changes. Such information concerning the university and student helpful information is available by downloading the UKZN app from your smartphone's App Store.
UKZN online application provides for local, SADC, and international students a chance of achieving their academic dreams by enrolling for the different courses offered by the five campuses under the University of KwaZulu-Natal (UKZN). The online process requires one to be vigilant on the requirements, deadlines, fee payments, and provision of accurate individual data.
READ ALSO: How do I check my NSFAS application status in 2019?