Phumzile Van Damme, an MP from Johannesburg has been on the news recently when a post by Sunday Times made her doubt her own nationality. The Sunday publication alleged that Phumzile was not a South African citizen and as such was not entitled to become an MP.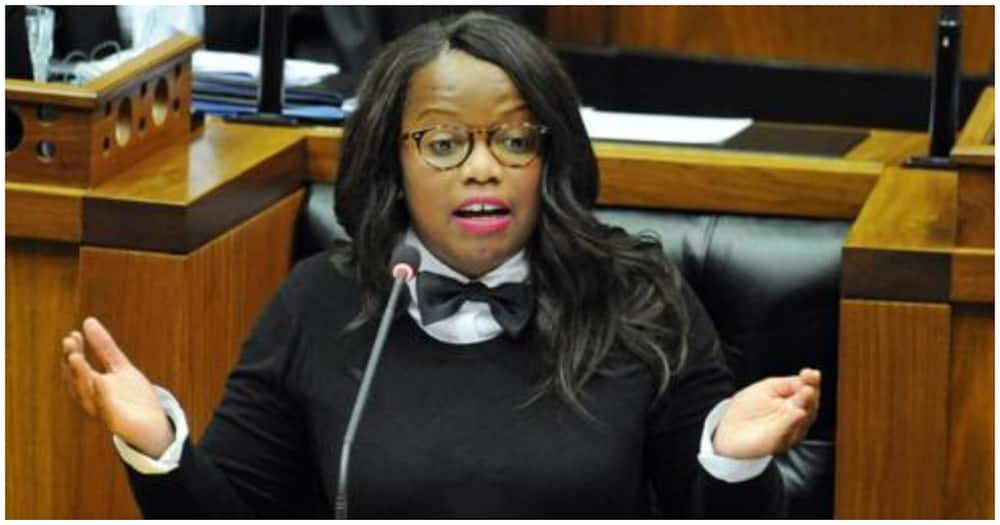 According to the Newspaper, the lady was born in Manzini, in Swaziland, 1983 which would mean that Van Damme age is 36 years old. It also said that her mother, one Ms. Lynette Van Damme's birth place is Hlathikhulu village, Swaziland. It further said that Van Damme's biological father, Mr. Elroy Mayisela, was a Swazi national.
Phumzile Van Damme biography
Recent news have come to disrupt Phumzile's belief. According to her birth certificate, she was born outside Nelspruit. However, the Sunday Times Newspaper claimed that she was born in Swaziland. Apparently, there is a good explanation to all this.
Parents
Her mother is known as Lynette Van Damme's from Hlathikhulu village in Swaziland. On the other hand, Van Damme's biological father is known as Mr. Elroy Mayisela, a Swazi national.
Husband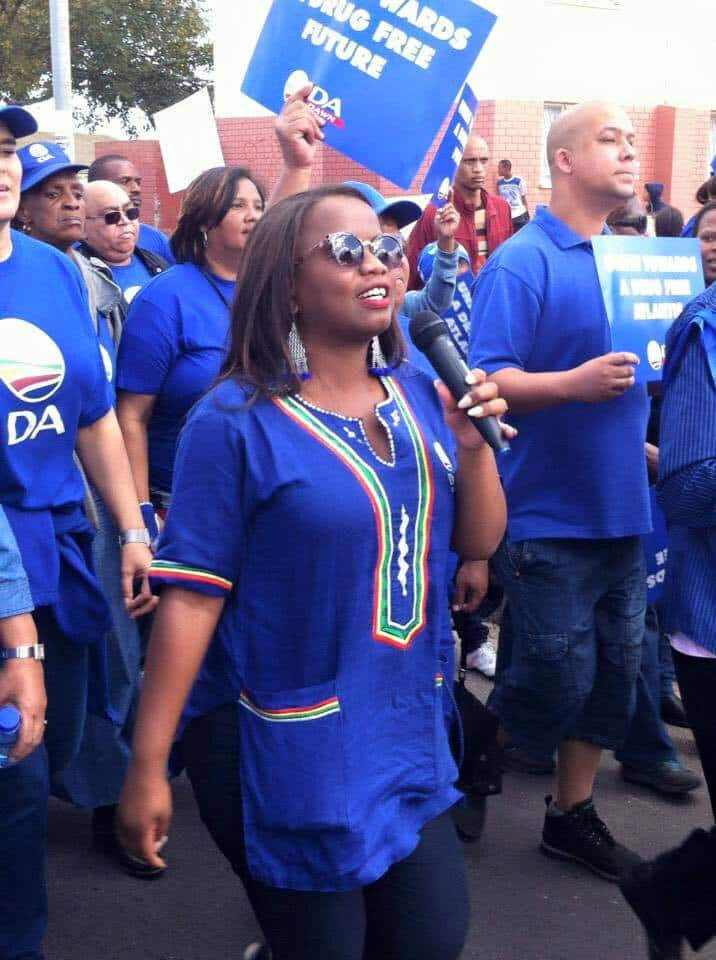 The Mp is a married woman. Her husband, Stian Tvede Karlsen is the kindest man alive. She revealed on a Twitter conversation where a friend commented about dating only kind men as a trait everyone should emulate. Phumzile, in her comment stated that she understood how important it was to marry a kind man. Her comment read, "I can testify to this. I am married to the kindest man I know, he is amazing. If we were elements I would be fire and he, water. Perfect synergy." Clearly then, Stian is an amazing and kind husband.
After all, Phumzile Van Damme wedding was amazing. In her own words, she said that her Swazi wedding was the best experience she had.
READ ALSO: Van Damme gets apology from V&A Waterfront after racist attack
Recent news
Johannesburg - Democratic Alliance MP Phumzile Van Damme found herself in trouble when news had it that it is possible that she is not a South African. This came as the newspaper revealed that she was not born in South Africa but Swaziland, and that she posses wrongly and illegally acquired documents. The newspaper further claimed that in case her nationality was misinterpreted then she stands the risk of losing her seat as an MP.
In response through her spokesman Marius Redelinghuys. She insisted that she was a South African by all standards. The statement read, "Van Damme is a South African citizen and possesses the necessary documentation to support this, including a birth certificate and a valid identity document. She was also under the impression that she was born outside Nelspruit, as reflected in her birth certificate. After being presented with the allegations by the Sunday Times, Van Damme categorically stated that she has not had an opportunity to investigate the circumstances of her birth and registration, having accepted the account of her mother".
According to this statement, the spokesman implied that Van Damme may not have known of the occurrence. He said that her own investigations revealed that she was registered at Home Affairs in Pietermaritzburg in the mid-1990s. To explain more, the spokesman said in his statement, "A Home Affairs official told Van Damme's mother that she should register Van Damme based on the understanding that she was born in South Africa and was entitled to South African citizenship."
Confusion resulting from exile situation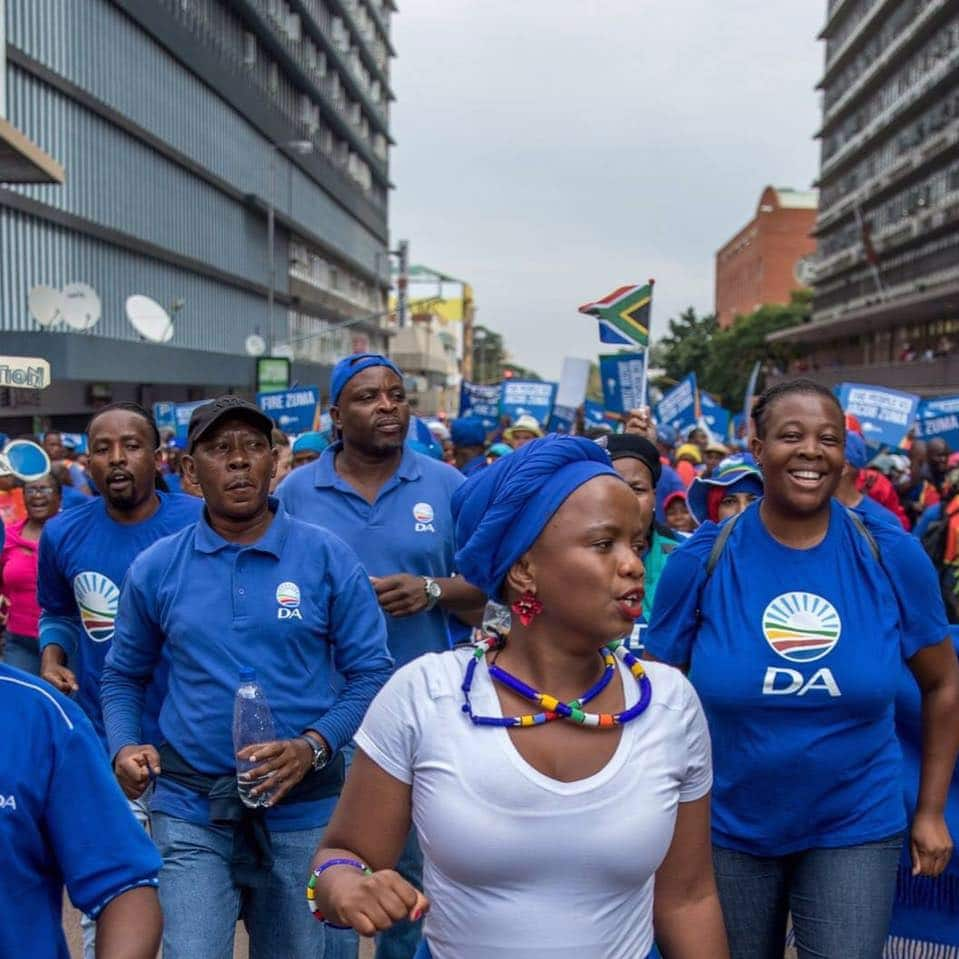 It appears as though things went wrong because of the state of exile that occurred. It has been alleged that the official explained to the MP's mother that due to the huge caseload of returning South African as a result of Apartheid exile, that it would have been easier for the mother to register her daughter Van Damme as one born in South Africa. This was because her family was in the group of returning South African. The mother thus took the advice in good faith and registered her daughter as born in the country. She was too scared later on to go back and correct her mistake.
The spokesman statement read, "It is regrettable that Van Damme's mother did not inform herself of the relevant rules for registering citizenship, and that Van Damme was registered based on birth and not because she was entitled to citizenship through her biological father and grandparents."
He went on to say, "Van Damme's grandmother left South Africa in the 1950s to escape apartheid and settled in Swaziland. It is apparent that Van Damme was a victim of circumstances beyond her control, an untenable situation of which she only became aware following the Sunday Times query. Van Damme is a South African citizen. Her status is protected by Section 20 of the Constitution. She is entitled to South African citizenship regardless, through her biological father and grandparents. Van Damme and the DA will protect this status vigorously."
Going by this story, it appears as though Van Dame was only a victim of circumstance and still has a right to be a South African consider her roots.
Perpetual liars
However, even with the explanation, the newspaper continues to revealed that Van Damme's mother is a liar, and that this is her nature. The newspaper says that both mother and daughter were warned about the registration in the mid 1990s. The duo stuck to their story and maintained that the MP was legit and that she was a South African.
READ ALSO: