South Africa is a country that is rich in several mineral resources ranging from gold to coal, vanadiferous magnetite, cobalt, iron, copper, and so on. The wealth of the land, no doubt, has remained part of what makes the country a centre of attraction to people from around the world. While several companies in different regions tap into these resources to boost the nation's economy, with a focus on the mining sector, this article gives you a comprehensive list of mines in Mpumalanga region.

Mpumalanga is a province that is so rich in mineral resources. There are more than twenty of those resources that have been identified within the region. Among other things, based on the total amount of coal production made in South Africa, 83%, according to Wikipedia can be accounted for from Mpumalanga. How many mines are there in Mpumalanga? Based on the information published on the official website of South Africa's Department of Mineral Resources, there are well over 200 registered mines that are listed.
Mining companies in Mpumalanga
As said earlier, Mpumalanga is one of the highly-endowed regions in South Africa as far as mineral resources are concerned, and because of this, a lot of Mpumalanga mines have emerged. Consequently, let us look at the list of mines in Mpumalanga.
READ ALSO: List of the biggest mining companies in South Africa
1. Kuyasa Mining Emalahleni
The company was established in 1995 with a focus on coal mining, and it also serves as a beneficiation company. Apart from that, they operate two other subsidiaries which are Ikhwezi Colliery and Delmas Coal. Kuyasa Mining is located at 2 Neven Street, Private bag x7250, eMalahleni 1035, Mpumalanga, Republic of South Africa.
2. African Exploration Mining and Finance Corporation (AEMFC)
AEMFC is a state-owned mining company, and its focus is to secure energy supply mainly through mining and supplying coal to generate electricity in South Africa. The company operates an open cast thermal coal mine known as Vlakfontein. At the moment, the mine delivers close to one million tons of coal every year to Eskom.
They operate the mine on a two-shift system, and their production system includes mining, crushing, and screening with no washing. The company is located at 1st Floor, Building 1 – Waterfall Corporate Campus, 74 Waterfall Drive, Waterfall City, 2090.
3. Belfast Silica Mine (Pty) Ltd
Belfast Silica Mine (Pty) Ltd as a company operates an opencast silica mine in Mpumalanga Province. With over 20 years in the aggregate market, they provide Silica for the metallurgical industry as well as aggregates to build and construct roads. You can locate the company at Farm Klipfontein, Leeuwklip, Belfast.
4. Canyon Coal
Located at the 7th Floor, 13 Fredman Drive, Fredman Towers, Sandton, 2196, Canyon Coal majors in exploring coal, mining, and processing it. With the operation of their collieries and processing plants in different parts of Mpumalanga province as well as Gauteng, they produce bituminous products that serve the local consumers as well as the export market.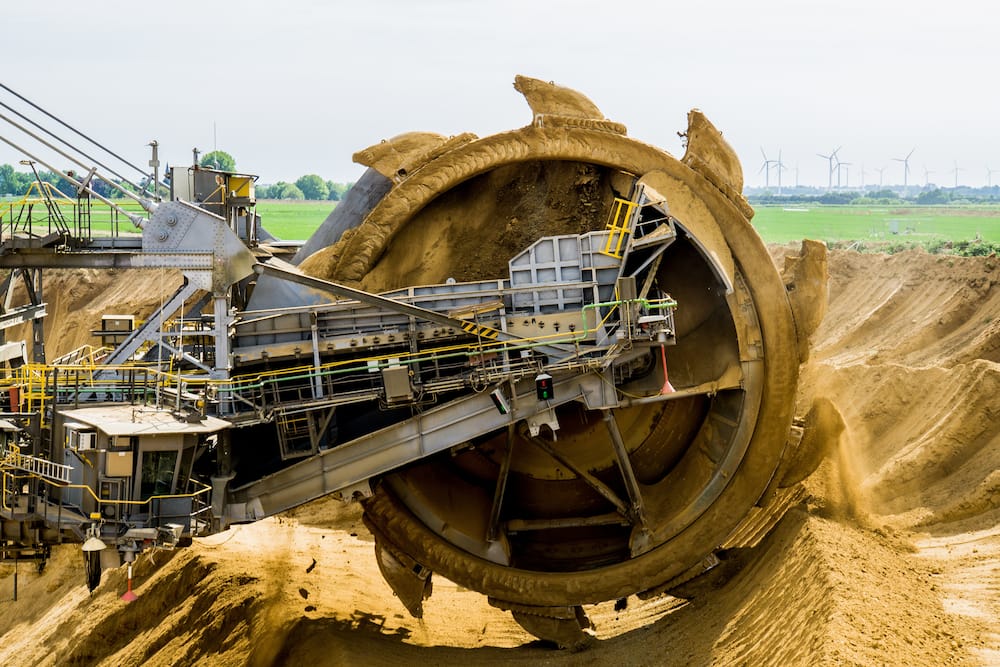 5. IPP Mining & Materials Handling
IPP operates a full-service mining company as well as materials handling fleet that enables them to provide different kinds of services on site. They excavate, refine, and transport minerals. Also, apart from that, they also lease equipment. The company prides itself on its ability to provide earth rehabilitation at different mining sites that they work on. IPP Mining & Materials Handling is situated at Plot 54 Prinsberg Road, Seekoeiwater, Mpumalanga, 1042 South Africa.
READ ALSO: 5 biggest malls in South Africa 2019
6. Roan Coal
Roan Coal is one of the mines in Bethal Mpumalanga that are committed to the exploration and processing of mine products for local use. At the moment, the company operates Goedvertroud in Balmoral as well as Bankfontein in Breyten. Roan Coal is located at 35 Kleignhans street, Bethal and they can also be contacted on the phone by dialling 017 647 1047.
Coal mines in Mpumalanga contact details
In case you have a business deal or for whatever reason(s) you may need the contact details of coal mines in Mpumalanga, the contact information of reliable companies that can be of help to you are given below:
1. Mbuyelo Coal
Where is Mbuyelo coal mine situated? You can find the company at 2 Robin Close, Infinity Office Park Block A, Cnr Michelle and Hennie Alberts Road, Meyersdal 1448.
Postal address: PO Box 90349, Bertsham, 2091
Phone number: 011 867 0836/ 0219/ 0437/ 0584
Fax: 011 867 0520
Website: www.mbuyelocoal.com
2. Malahleni Colliery
Location: 364 Uitkyk Street, Middelburg, Middelburg M, 1050, South Africa
Postal address: 1963, Cramerview, Sandton, 2060
Phone number: 013 245 9914
3. Polmaise Colliery (PTY) Ltd
Location: Bethal Rd, Middelburg, Middelburg M, 1050, South Africa
Postal address: 2249, Middelburg, Middelburg (M), 1050
Phone number: 013 283 1400
4. Eastside Coal Co The (PTY) Ltd
Location: 34 O R Tambo Rd, Emalahleni Ext 16, Emalahleni, 1039, South Africa
Postal address:3185, Emalahleni, 1035
Phone number: 013 690 3443
Fax: 013 656 4374
5. Red Island Minerals
Location: Room 210A 2 Medforum Bldg, Heunis St, Secunda, 2302, South Africa
Postal address: 7377, Secunda, 2302
Phone number: 017 634 1033
As far as South Africa is concerned, among other industries including financial firms, media, and banking, mining companies have grown to be among the biggest industries; thanks to mines in Mpumalanga. Therefore, with the given addresses of these companies above, locating them or having business transactions with any of them should no longer be a challenge to you.
READ ALSO: Top 5 construction companies in South Africa 2019