SA's most popular water parks in Johannesburg
Water parks Johannesburg are among the most common choices for families, friends, and visitors as a form of amusement and bonding, especially during the summer. It also has some of the most popular water parks in South Africa. If you are going to Johannesburg soon, make sure to visit any of the water parks mentioned below.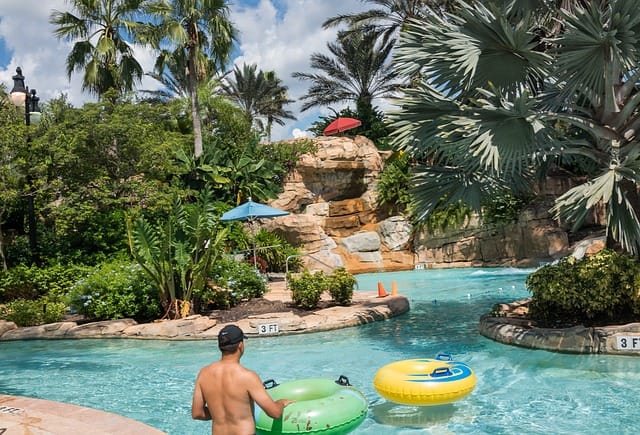 SA's most popular water parks in Johannesburg include Happy Island, water world Johannesburg, Gold Reef City, among others. One of the most common questions for visitors, however, is: how populous is Johannesburg? How much is the entrance fee at Happy Island and other waterparks in Johannesburg? Where is Happy Island situated? And what is the best time to visit Johannesburg? The following is a breakdown of Johannesburg and the best time to have fun and adrenaline rush at some of the most popular water parks in the city.
The following list contains some of the most popular water parks in Johannesburg, including their locations, directions from the city, entrance fees, as well as the general experience.
READ ALSO: Popular Johannesburg city parks and zoo
Happy Island Water World South Africa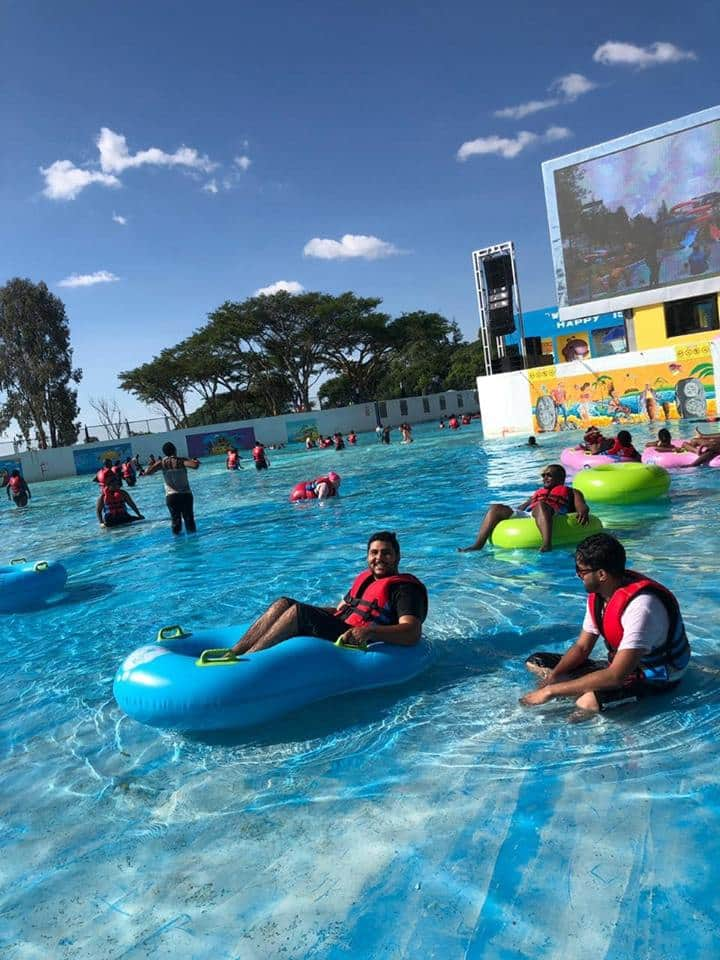 Happy island water world was first launched on the 28th of December 2018 in Muldersdrift, Mogale City. The water park has the largest wave machine in Africa, which produces waves similar to ocean waves at regular intervals. This gives visitors a sea-like experience, both for surfing and swimming. It is indeed one of the best water parks that Johannesburg has.
Apart from the gigantic wave machine, the park has 15 slides and rides. One of the most common ones is the gravity pool that will literally make your stomach rumble. This gives the ultimate body slide, especially for those who do not have the heart for this. To illustrate, one is sucked in an inclined loop to speeds of about 60 kilometers per hour, which takes less than 2 seconds.
In addition, there are also a number of spiral slides, high-speed slides, a python slide, as well as rainbow slides for adults and a pirate boat slide for children. There are also activities like Behemoth Bowl, lazy river, and massage pool for relaxing. Children activities, accommodation, and personal catering are also offered.
For those of us already thinking about having a wonderful water adventure in waterpark Johannesburg, especially in Happy Island water world, the prices are very affordable. Children pay a fee of about R150 ($11), while adults pay an entrance fee of R250 ($18). This package includes access to all the unique rides. In addition, groups and cooperate bookings are also acceptable.
Gold Reef City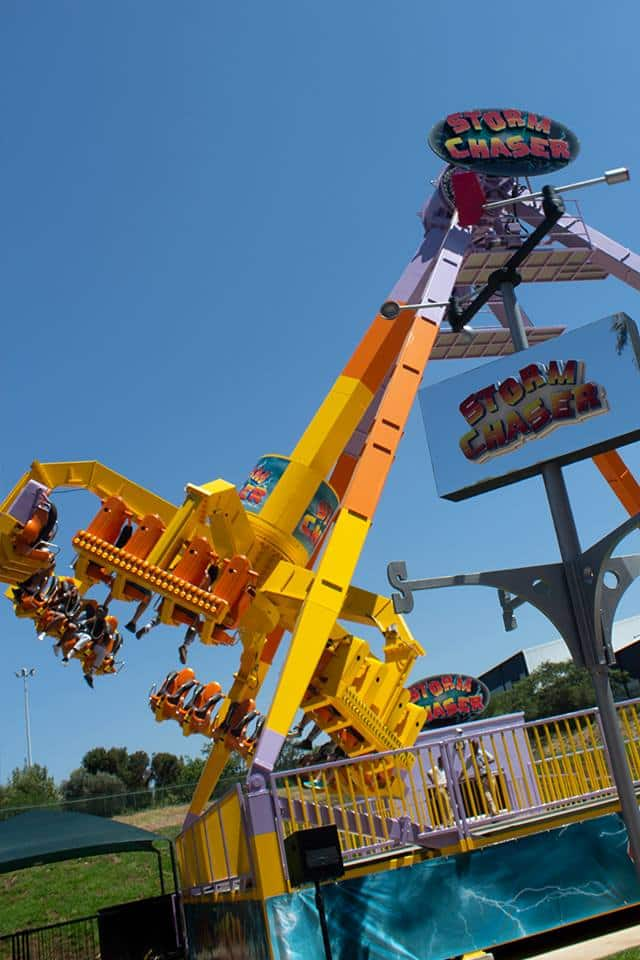 If you are still looking for something more than just a phenomenal water adventure, Gold Reef City Theme Park and Attraction is the place to be. Unlike other water parks in South Africa, Gold Reef City has a casino, a theatre, movie cinemas, and restaurants
The theme Park is something of beauty as it consists of 16 thrill rides and 14 rides dedicated to kids. In addition, it also has Jump City Trampoline Park and a real underground mine tour.
The best part of Gold Reef City is that you can book online and at the park. Depending on your package, be it children, adults, families, school tours, or cooperates, the charges are between R115 ($9) and R550 ($39). This is a very affordable rate, given the type of fun you are about to have. Also, it is cheaper to book online.
READ ALSO: Margate Caravan Park rates, images, accommodation and fun activities
Pines Resort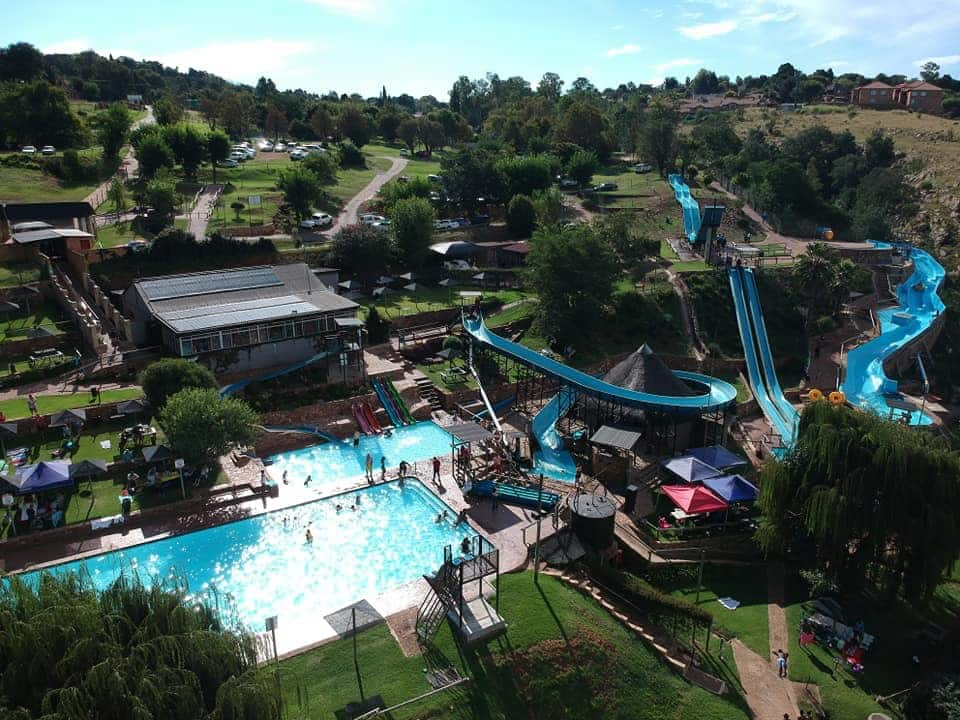 Another popular place to hang out with family and friends, including your toddlers, is at the Pine Resort in Joziwater park in Johannesburg. The resort also offers a wide range of water-based activities that can be relaxing, especially during summer. The activities involve sliding among the three available water slides; there are also swimming pools for kids and adults as well as mountain and aqua slides.
The entrance fee at the Pine resort is also pocket-friendly and ranging from R150 to R250. The rates are even cheaper due to the lack of restaurants nearby. However, people are allowed to carry their own food and drinks.
Aquadome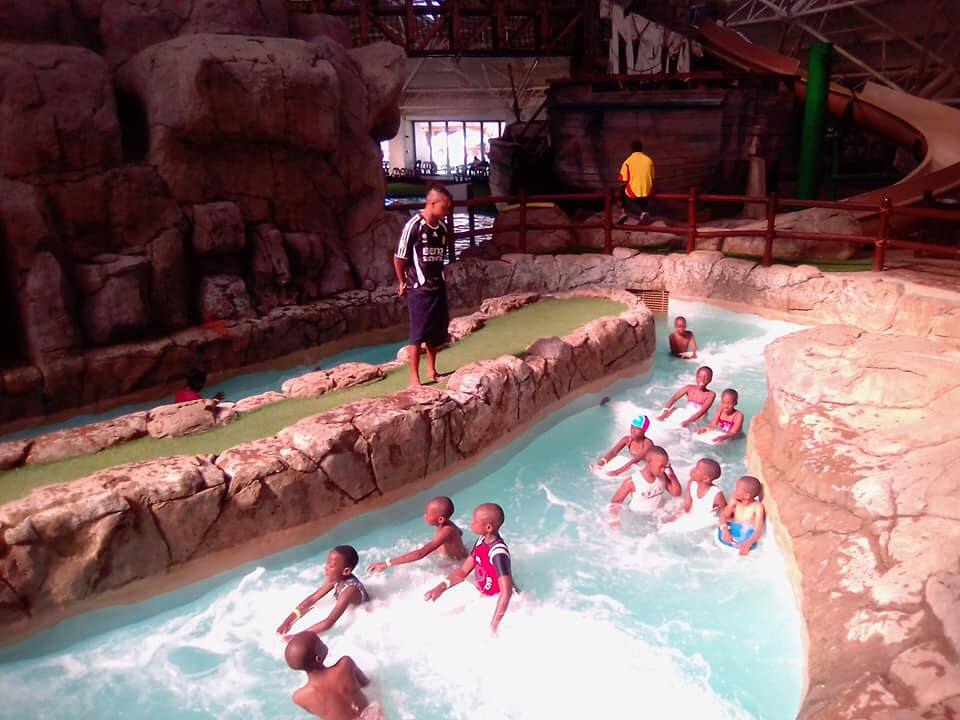 You cannot talk about popular water parks in Johannesburg without mentioning Aquadome. This is mainly due to the fact that, unlike all the other water parks, this particular one has an indoor climate-controlled Aquadome that makes it suitable to have fun throughout the year, including winter.
It contains a couple of activities meant to relax and clear your mind as well as different activities for kids including a shipwreck, lazy river, and a water slide. There is also around the clock security with trained lifeguards, and all this is only for R25 and R110.
READ ALSO: What are Pretoria Zoo entrance fees for 2019?
Wild Waters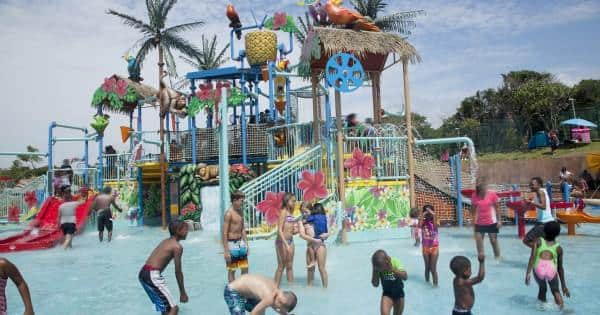 If you are looking for a playful date with your kids and family under the scorching summer heat, Wild Waters Park is the place to be. The park is located at 1 Margaret Avenue, Bardene, Boksburg, and it is also one of the most popular water parks in Johannesburg.
The water park contains a number of water slides and wave pools to cool off the hot summer heat and have fun at the same time. In addition to the Theme Park that is children friendly, the water world Johannesburg has cafes and picnic areas meant for couples, friends, and family. The entry fees are even more pocket-friendly since it goes for R150 ($11) for adults and R80 ($6) for kids. However, despite any of the water parks in Johannesburg, you pick to pay a visit, whether Gold Reef City or Happy Island, you are guaranteed to have the fun of your lifetime.
In conclusion, SA's most popular water parks in Johannesburg such as Happy Island Water World Johannesburg provide phenomenal adrenaline-filled adventures both for locals and tourists. It also provides a good place for families and friends to have fun and bond together. For this reason, the next time you are in Joburg and need a place to relax to have fun and cool down from the scorching sun, do not look further because the above-mentioned parks will get you covered.
READ ALSO:
Scottburgh Caravan Park rates, images and fun activities
Gog Lifestyle park in Protea Glen entrance fee, images, and fun activities
Weekend getaways for couples in Johannesburg
Source: Briefly News