10 amazing water parks in Pretoria
Water parks in Pretoria give people a chance to engage in fun activities that allow each person to have a great time regardless of their age. They are an excellent place to bond with friends and family as you get to do fun things together. As water parks are ideally meant for children, adults can also engage themselves in similar activities to awaken their playful and younger selves.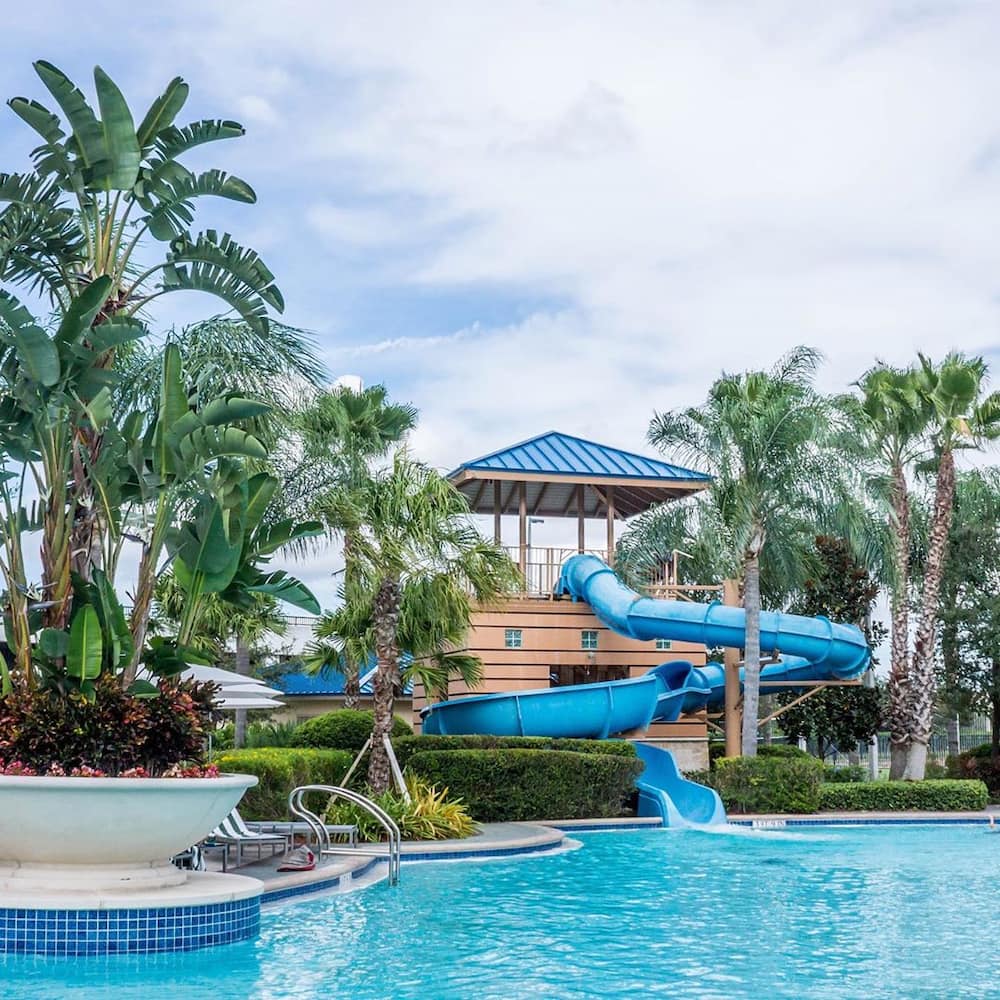 A majority of water parks have slides, swimming pools, and play areas that accommodate water-involved activities and engagement with tubular, steep, or straight structures to match the preference of each person. Entertainment comes in many forms, and this must be one of the best.
The best water parks in Pretoria
South Africa is a beautiful country with water parks located in different strategic locations. They are not only designed to amuse children as adults also need to enjoy themselves. A change from daily routine will definitely be worth it by visiting these parks. Ensure that you do not miss the chance of exploring these beautiful getaway areas when you have the opportunity.
Wonderboom Nature Reserve Water Hole
This reserve is popularly known for its 'Wonderboom' which is a fig tree that is believed to have grown in the area for around 1000 years. Located in the North of Pretoria, this reserve is open to all persons. Its rocky slopes, open grasslands, and broad-leaved woodlands all together create a magnificent scene. It is an excellent picnic spot that allows friends and loved ones to relax and create unforgettable memories.
Zambibush Resort
Consisting of water slides, spacious playgrounds, and a petting zoo for the animal lovers, ZambiBush ensures that its customers are in for a treat. Being one of the best water resorts Gauteng has today; it also has swimming pools for both adults and children. It is located in Kenley which is in the Northern suburbs of Pretoria. It is strategically located next to the local dam and has a farmyard where visitors can interact with animals. It is also possible to hold a kid's party in this resort, as well as picnics.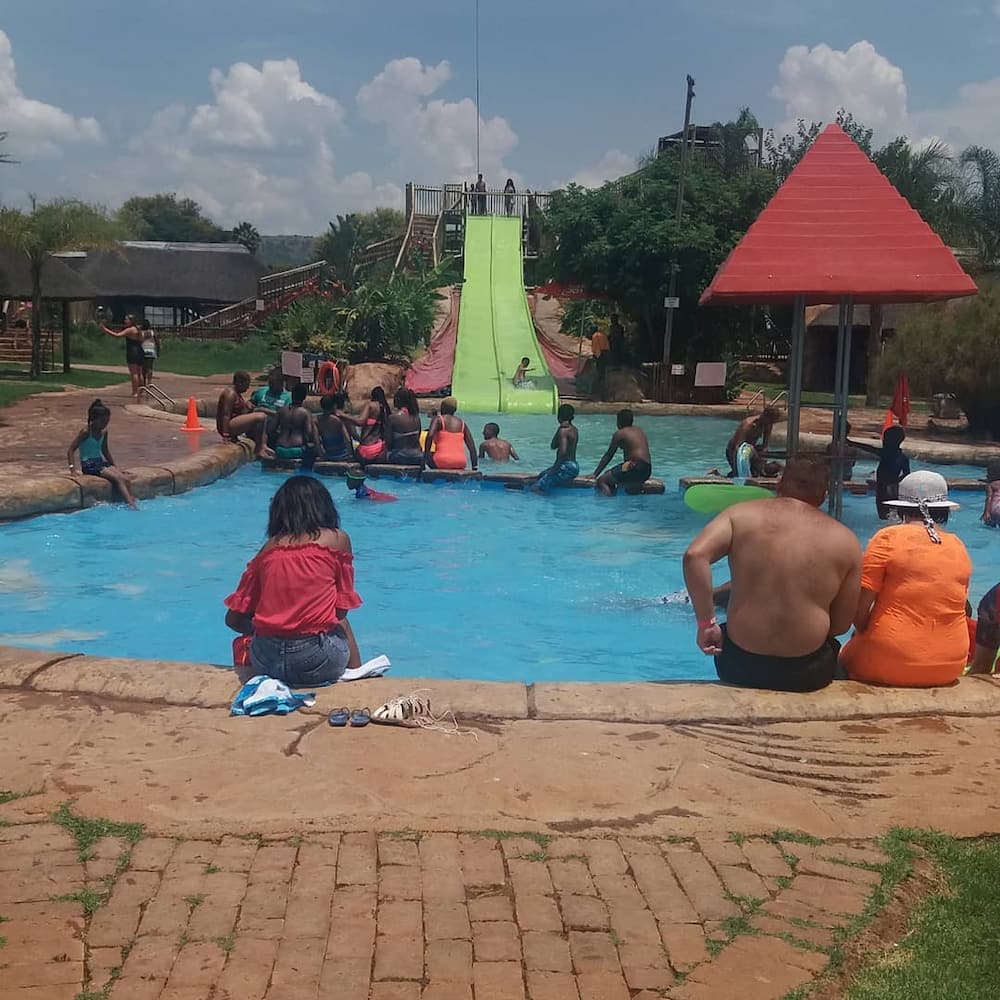 Pines Resort
Located in Krugersdorp on the West Rand, Pine Resort is equipped with a couple of waterslides suitable for persons of all ages. It also has swimming pools, a splash pad, and a toddler's pool. Recently, they announced the construction of a new tube ride which will definitely attract even more customers. There are braai facilities and tuck shops where you can have your favorite dishes and drinks or try out new stuff.
Splish Splash Kids Party Venue and Waterpark
This is a pretty impressive location that will fascinate children under the age of eight years. The games and activities are very engaging as there is a lazy river, jumping castle, a larger swimming pool with various water slides, and a zip line, among other features. This is a great place to hold parties for kids and is considered as one of the most impressive water theme parks in Gauteng.
Aqua Park
If you are looking for uniqueness, this waterpark in Pretoria stands out as it consists of a floating obstacle course that is made up of inflatable slides, bouncers and jumping pillows that are all connected. It floats in a large lake which is clean and safe for people to swim. The park also has wiggle bridges, ramps, swings, trampolines, slides, and ladders that facilitate other fun activities.
READ ALSO: Popular Johannesburg city parks and zoo
Cedar Junction
Located in Zwavelpoort, 8 km East of Solomon Mahlangu intersection, this water park Gauteng has today consists of an 8.5-hectare piece of land covered with grass. Overlooking this scenic view is a 2 hectares wide lake which is located at the foot of the Bronberg Mountain Range. Additionally, it has a 1.2 km train track which accommodates two trains. These trains give customers a tour around the beautiful park through bridges and tunnels.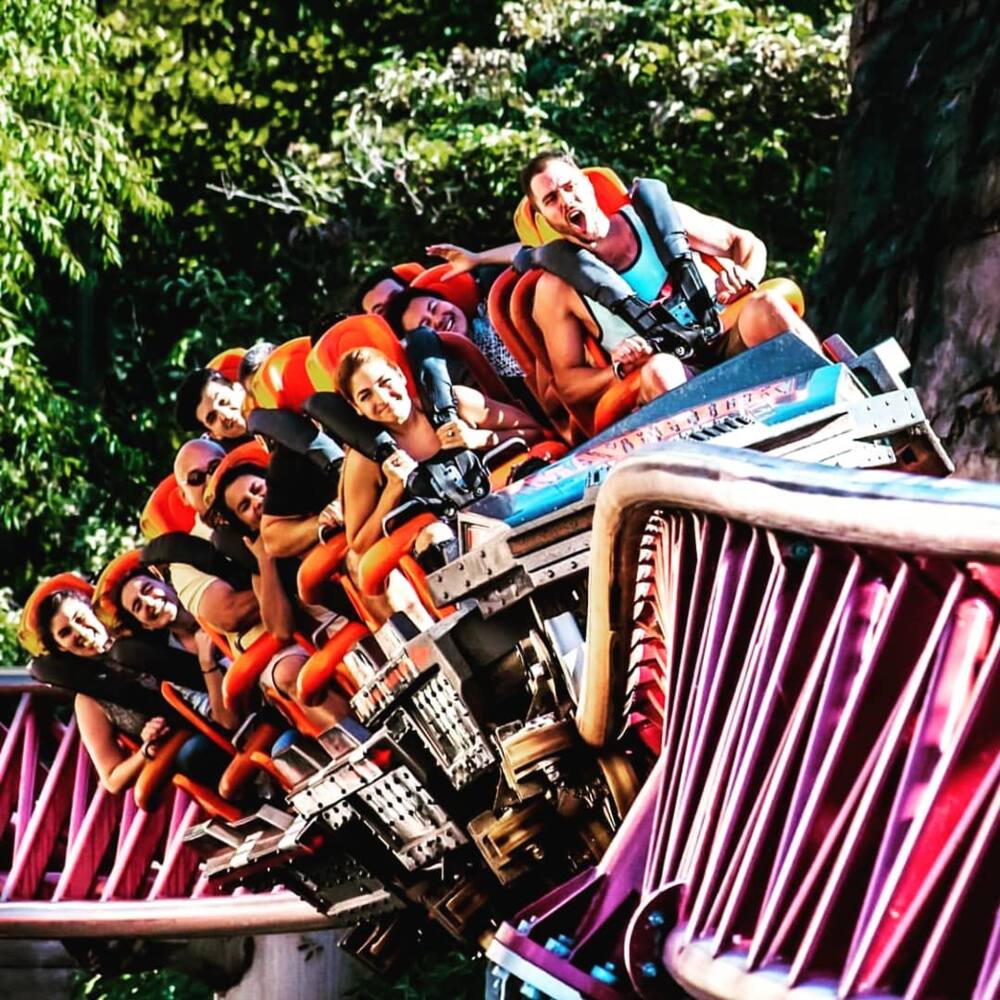 Harties Watersports Centre
Harties Watersports Centre is one of the best water parks in Gauteng that will enable you to spend some quality family time with loved ones. You can choose from the different packages available which include private cruises, pleasure cruises, speed boat rides, wake snake, tube riding, and parasailing, just to mention a few. It has a family-friendly vibe, thus is usually busy and quite crowded, especially during the holidays. It is situated inside the Hartbeespoortdam Snake and Animal park.
Zita Park
Zita Park is filled with impressive water rides and a large swimming pool that will enable you and your loved ones to experience endless fun. Ensure that you visit this place with a couple of friends or family members to share the awesome experience together.
Wild Waters
This water park has been in existence since 1984, making it one of the oldest in Pretoria. It is a favorite spot to many as it provides the ultimate fun experience through its numerous activities. The admission price covers eight adventure filled endeavors, among so much more.
READ ALSO: The best camping sites Durban
StokeCity Wake Park
Looking for a fun day out location for the family? The services and packages offered here are quite affordable and worth trying. Its main attraction is the Cable Park which offers kneeboarding, waterskiing, and wakeboarding where a cable system pulls participants.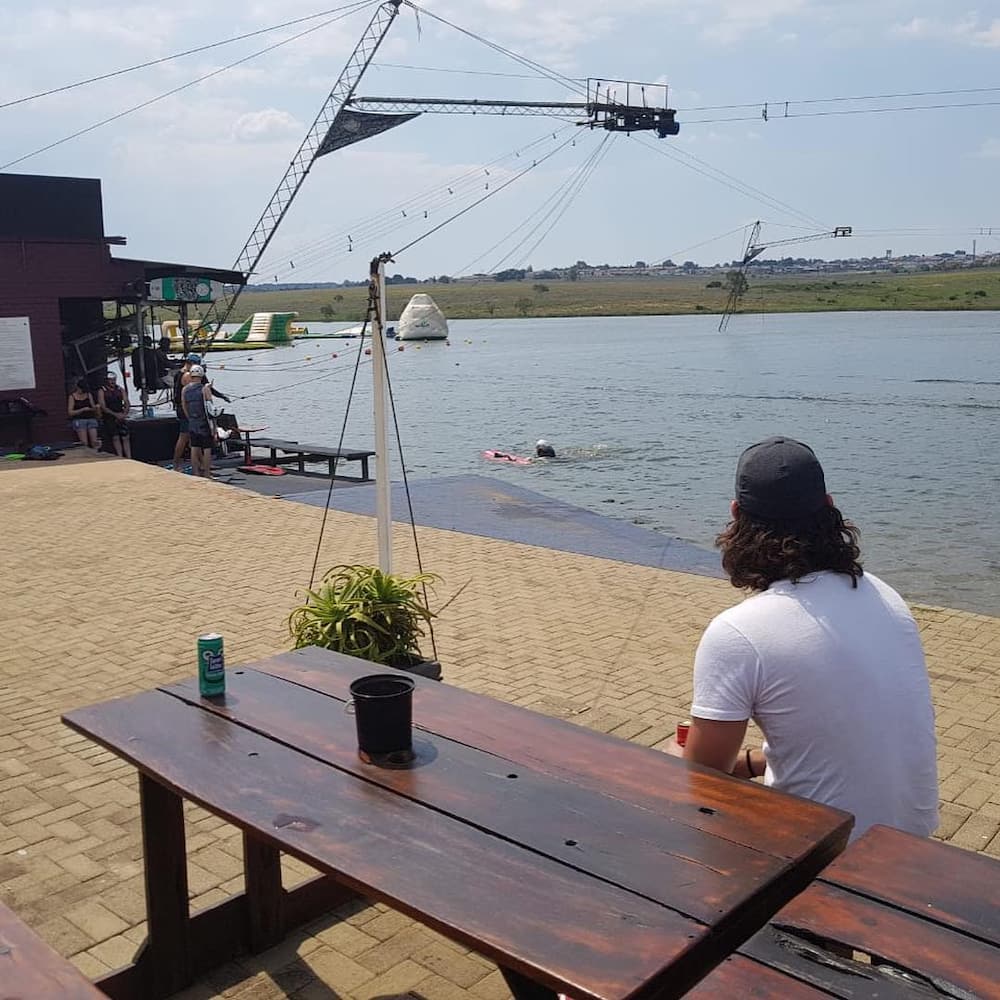 There are other attractions which include the Aqua Park, an open-water swimming course and stand-up paddling. Regarding access to food, the Stoke Café takes care of that.
If you have the chance to enjoy some time away from work and home, these water parks in Pretoria are the perfect getaway locations. Challenge yourself to visit a new water park in Pretoria every time you have a chance and explore what each of them has to offer. Also, remember to have company so that you can create some great memories together.
READ ALSO: 20 amazing camping sites to pitch your tent
Source: Briefly News