Do you know where Nelson Mandela children are? The former South African state man did not only leave a legacy in leadership and politics, but he also had a number of children. Mandela got married more than once and had children in some of these marriages.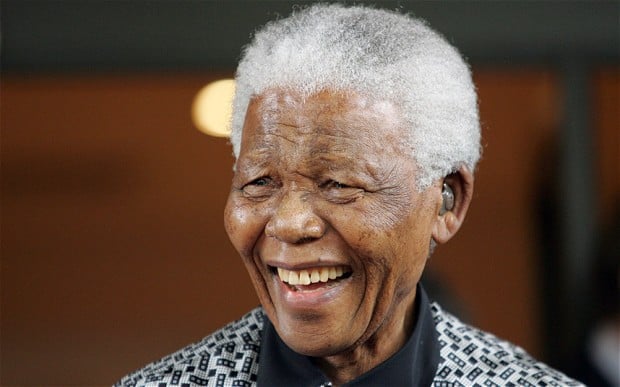 Nelson Mandela love for children is evident. Apart from championing for a course that would better the lives of children such as supporting education initiatives, he also had a number of children. But where are the children today? Is there anyone among them that followed in the footsteps of the father? It would be interesting to know what the kids are up to, several years after the demise of their father.
Nelson Mandela's children and their current endevours
Before getting into the details of his kids, it would be interesting to know more about the former president, at least his geneology. Nelson Mandela wife and children reveal a lot about the iconic president's family.
The former president was born to Nkosi Mphakanyiswa Gadla Henry who died in 1930 and to Nonqaphi Fanny Nosekeni who died in 1968. The two were his father and mother respectively. He went on to marry three-time and having 6 children, 4 girls and 2 boys. Two of his boys passed on, not forgetting a daughter. Makaziwe, one of his sons, died while still an infant in 1948.
The other child, Madiba Thembekile (Thembi) died after being involved in a car accident back in 1969. The last of the deceased children Makgatho Mandela Lewanika died after succumbing to an AIDS-related illness back in 2005. This means that he was left with 3 surviving children namely Pumla Makaziwe (Maki), Zenani and Zindziswa (Zindzi).
Family details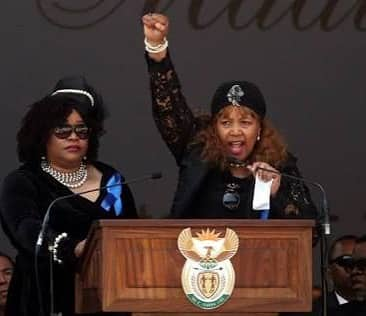 To better understand who Mandela children are, it is important to know who their mothers are. Mandela married three women. Here are the details about Nelson Mandela spouse.
In 1944, he married Evelyn Ntoko Mase who died on 30th April 2004. Nelson Mandela first wife did not stay with him for so long as they got divorced on 19 March 1958.
On 14 June 1958, he got married to Nomzamo Winifred Zanyiwe Madikizela who was born in 1936. Winnie divorced president Mandela on 19 March 1996. She died in 2018 from complications of diabetes.
On 18th July 1998, Mandela married Graça Machel.
READ ALSO: Xoli Mngambi biography
The children
Most people know Winnie Mandela children as the most famous one. His last wife did not have any kids for him. The following are all babies born from him:
With Evelyn Mase:
1. Madiba Thembekile Mandela who was born in 1945 and died on 13th July 1969 at the age of 24 years.
2. Makaziwe Mandela who died in 1948 when he was just nine months old.
3. Magkatho Lewanika Mandela who was born in 1950 and died on 6th January 2005 at the age of 55 years.
4. Pumla Makaziwe Mandela who was born in 1954.
With Winnie Mandela:
5. Zenani Dlamini who was born in 1959.
6. Zindzi Mandela who was born in 1960.
Mandela's Grandchildren
Even though not many of his kids survived, Mandela had a lot more grandchildren. The Nelson Mandela family tree would not be complete without the grandchildren.They include:
Ndileka Mandela born in 1965 and a daughter to Thembi.
Nandi Mandela born in 1968 and the daughter to Thembi.
Mandla Mandela born in 1974 and a son to Makgatho.
Tukwini Mandela born in 1974 and a daughter to Makaziwe.
Dumani Mandela born in 1976 and a son to Makaziwe.
Zaziwe Manaway born in 1977 an a daughter to Zenani.
Zamaswazi Dlamini born in 1979 and a daughter to Zenani.
Zinhle Dlamini born in 1980 and a son to Zenani.
Zoleka Mandela born in 1980 and a daughter to Zindzi.
Ndaba Mandela born in 1983 and a son to Makgatho.
Kweku Mandela born in 1985 and a son to Makaziwe.
Zondwa Mandela born in 1985 and a son to Zindzi.
Bambatha Mandela born in 1989 an a son to Zindzi.
Mbuso Mandela born in 1991 an a son to Makgatho.
Zozuko Dlamini born in 1992 an a son to Zenani.
Zwelabo Mandela born in 1992 and a son to Zindzi.
Andile Mandela born in 1993 and a son to Makgatho.
Nelson Mandela children's fund benefits every child in the family. When he passed on, he left something for the children and grandchildren.
What are the remaining children upto?
The following is a look at what Pumla Makaziwe (Maki), Zenani and Zindziswa (Zindzi) are up to as the surviving children of Mandela.
A lot about Dr. Pumla Makaziwe is very private and not common in public. The most recent news about her was in March when the picture of Mandela's prison door which had been in her possession, was put up for a public sale.
The eldest daughter of Mandela and his second wife Winnie is a South African diplomat. She was the South African ambassador to Argentina from 2012 to 2017. The second daughter of the two, Zindziswa is also a politician that has served as South Africa's ambassador to Denmark.
Nelson Mandela children are part of his heritage and legacy. While many may have expected that one or two would follow in his legacy, the truth is that every person has their own path and this is no different. The bottom line is that they are all successful and leading positive lives.
READ ALSO: