Are you fascinated by dogs? Are they your best pet? Did you know that the physique of these creatures is not by any chance related to how fierce they can be? Some of these popular big dog breeds will surprise you, especially for the roles that they play at home. You might want to stick around to find out more about them.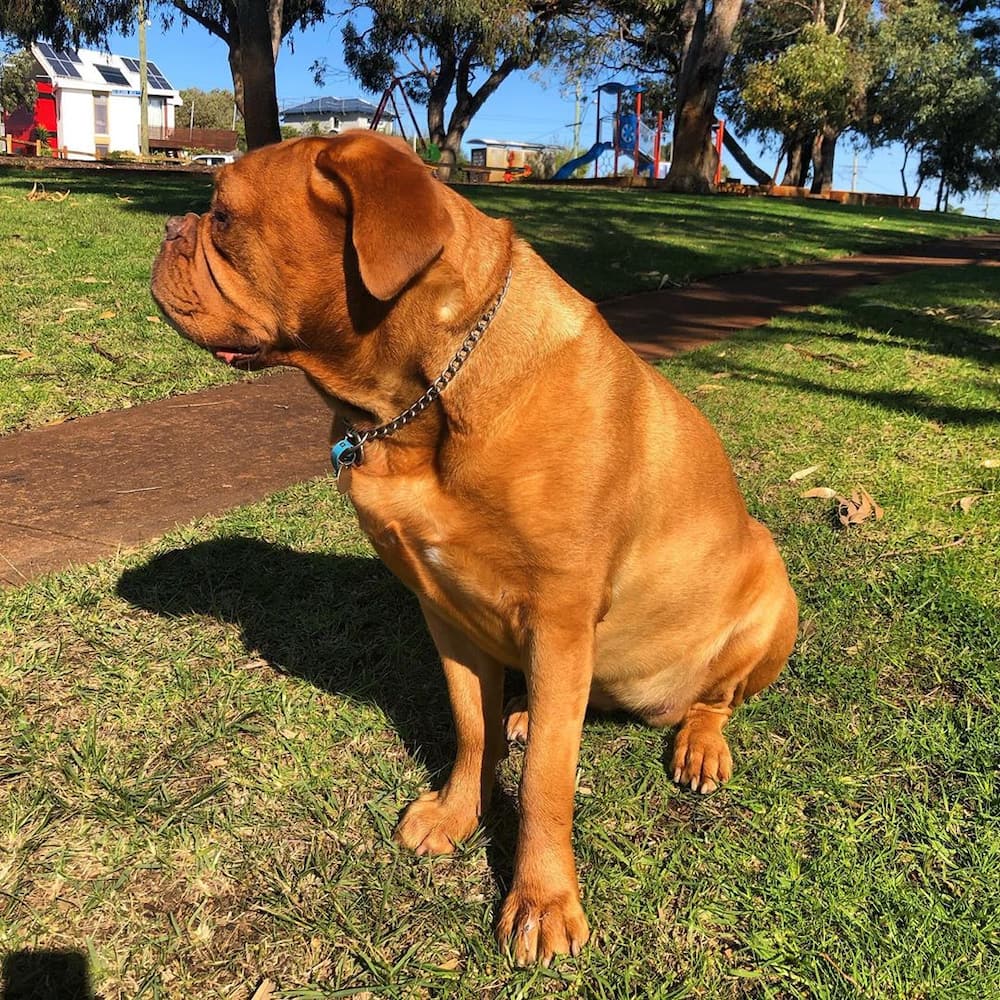 There is a stereotype that links the size of the dog to how fierce it can become. Do not let their pictures and names make you draw such an assumption, especially since some breeds of dogs are too friendly despite their big size. How about having a look at the big dog breeds with pictures. That way, you will be able to settle for the one breed that matches your preference.
Big dog breeds with pictures
Which one do you think is the biggest dog? Would you settle for one that is big but is not fierce? How well are you willing to play with that combination? Going through this list of dogs pictures might go a long way. It might also help you settle for the best big dog breeds that do not shed.
1. Dogue de Bordeaux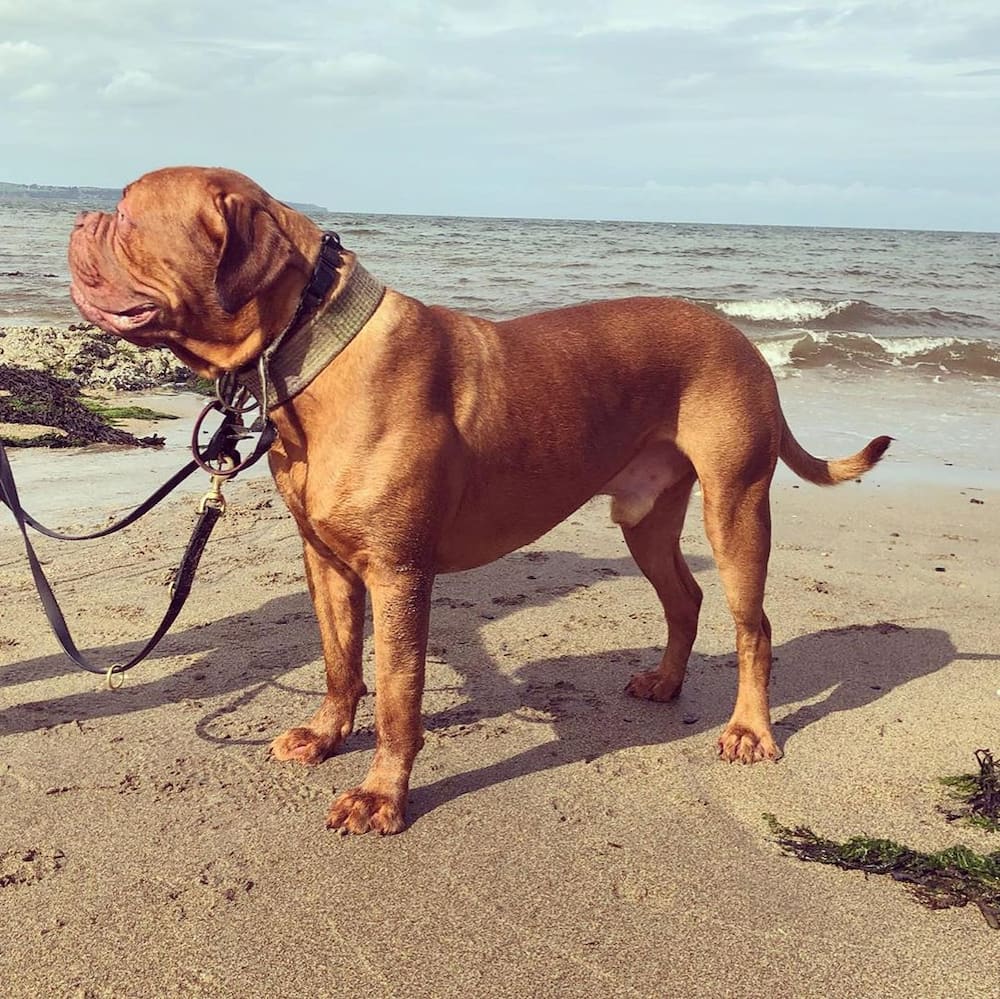 Most people refer to the Dogue de Bordeaux breed as the Bordeauxdog or Bordeaux mastiff or the French mastiff. It is one of the best giant dog breeds whose origin is French. This massive pooch is characterised by a height of about 23 to 27 inches. Their weight ranges between 125 and 150 pounds. The one thing that makes this species stand out from the other massive dogs is the fact that they have a very big head in relation to their body size.
READ ALSO: Every dog has its day and these dogs are having theirs in an attempt to break a Guinness World Record
Bordeaux mastiff is the perfect definition of Jack of all trades as it is energetic and enjoys staying outside. One in a while, you will find it relaxing inside the house.
2. Great Dane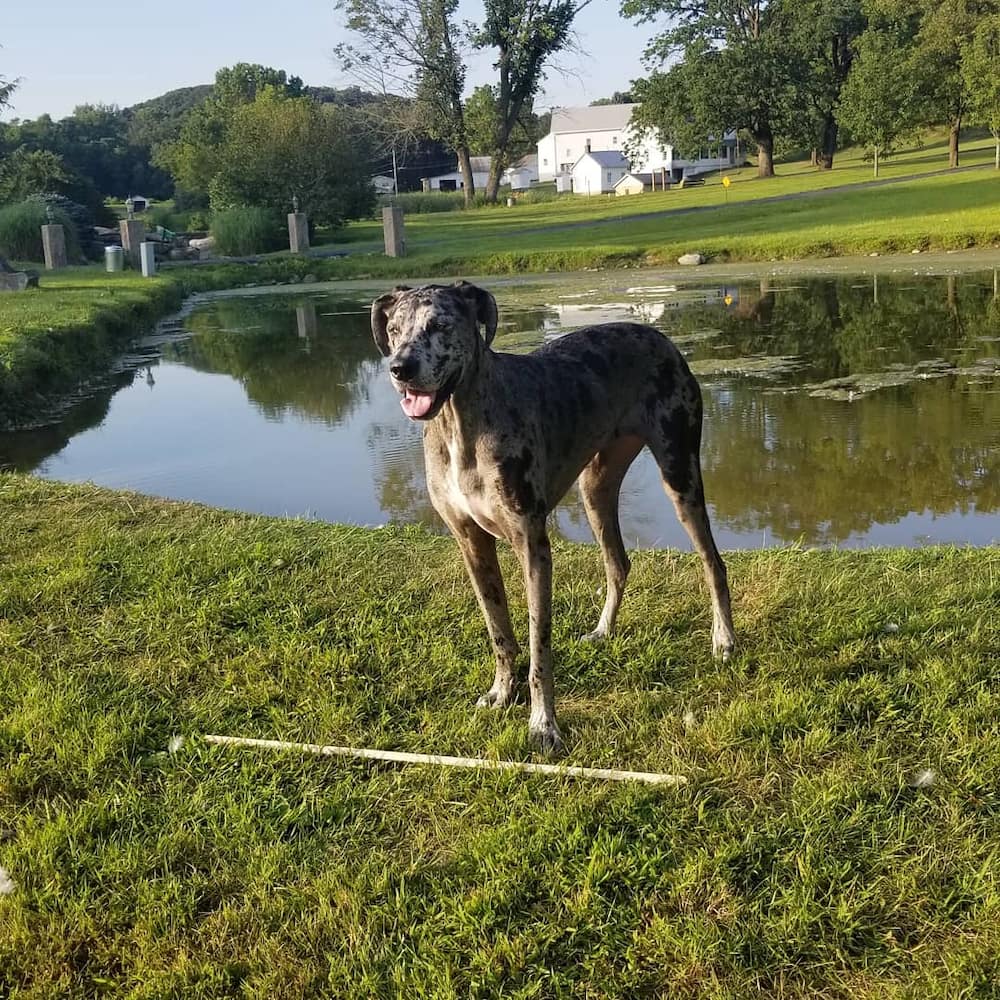 Most people refer to this species as the biggest dog in the world, especially regarding its height. It is of German origin and its German name is Deutsche Dog which means German mastiff. This breed came as a result of a crossbreed between Irish wolfhounds and English mastiffs.
Regarding their weight, they are not the heaviest. They weigh between 100 and 120 pounds. They have a height that ranges between 28 to 30 inches. The tallest dog in this species has a record of 44 inches. They also tend to have a slightly longer lifespan of between six to eight years. The tallest Great Dane that had a height of 44 inches lived up to five years.
3. Newfoundland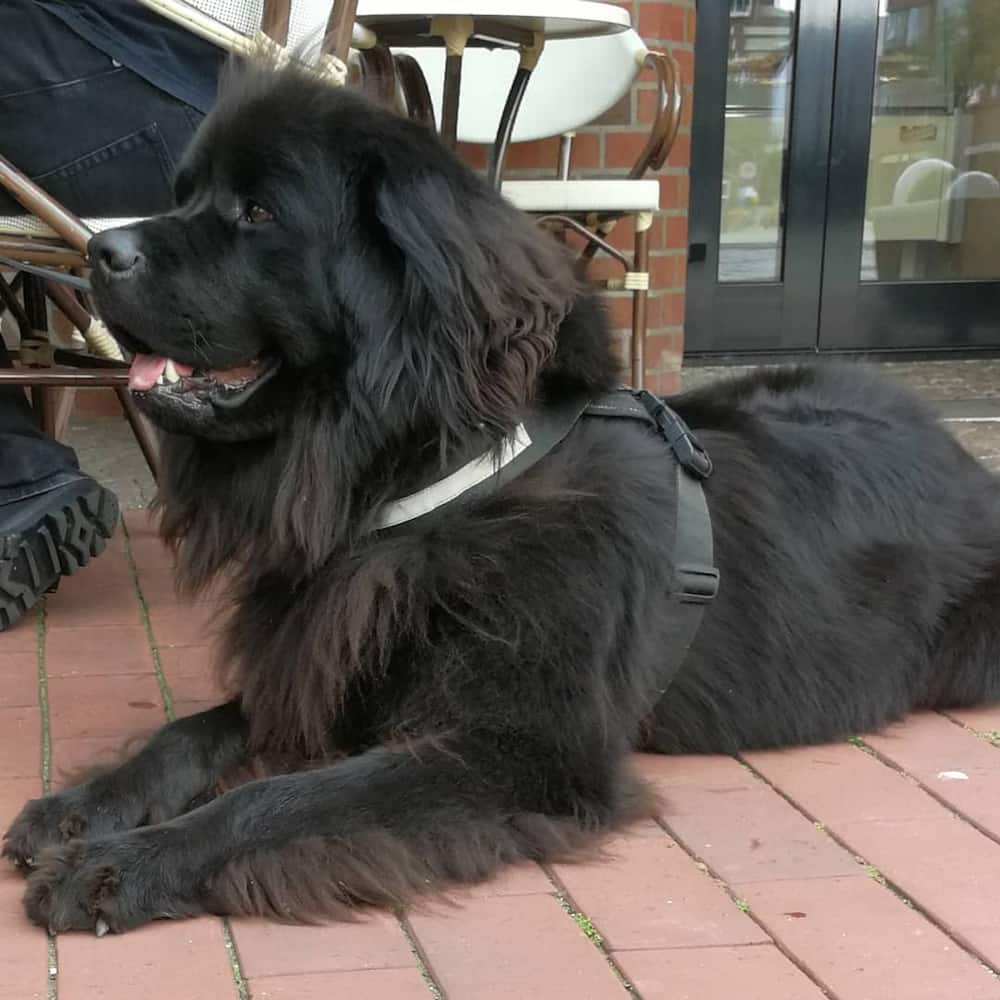 This is one of the hairiest breeds. Its name is influenced by its origin which is in Newfoundland. Initially, the Newfoundland was not procreated for purposes of making it a guard dog. Instead, it was preferred to be used to help fishermen especially since this pooch has a special ability to haul nests from boats. It was also preferred because of its excellent swimming skills that it would exercise on worst-case scenarios and save the fishermen from drowning.
These creatures have a unique physique as they grow up to a height of about 27 to 30 inches. Their weight can go up to 150 pounds. They tend to look bigger especially because of their thick fur that makes them look as though they have a thick double coat.
4. Scottish Deerhound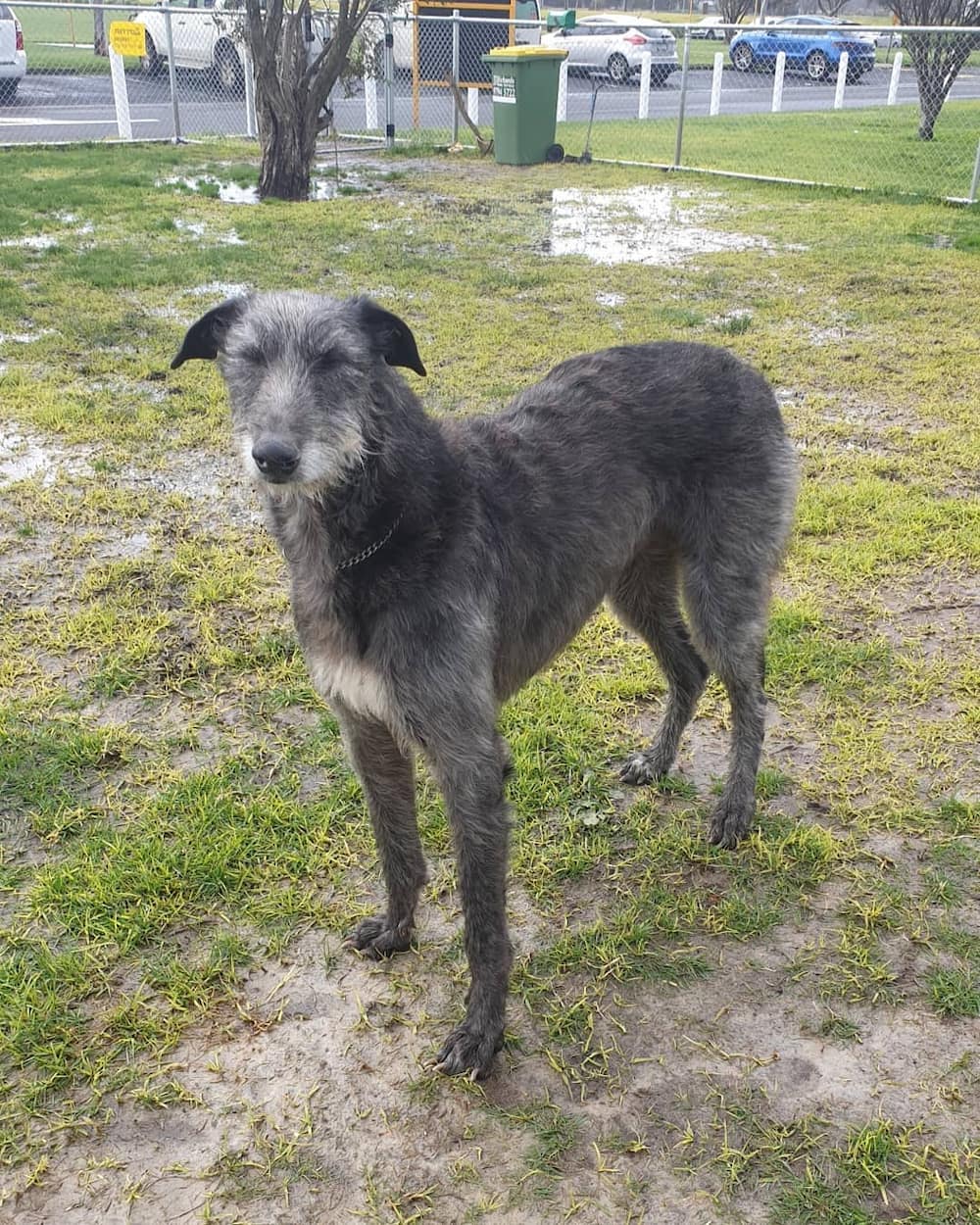 If you after a pooch that has great speeds, this is the species to go for. It traces its origin back in Scotland and is characterised by long legs that play a major role in its speed. Once in a while, this species would be used to hunt down the red deer. They no longer serve that purpose as of date.
The long legs of the Scottish Deerhound makes it grow as tall as 32 inches and makes it weigh as much as 110 pounds.
5. Saint Bernard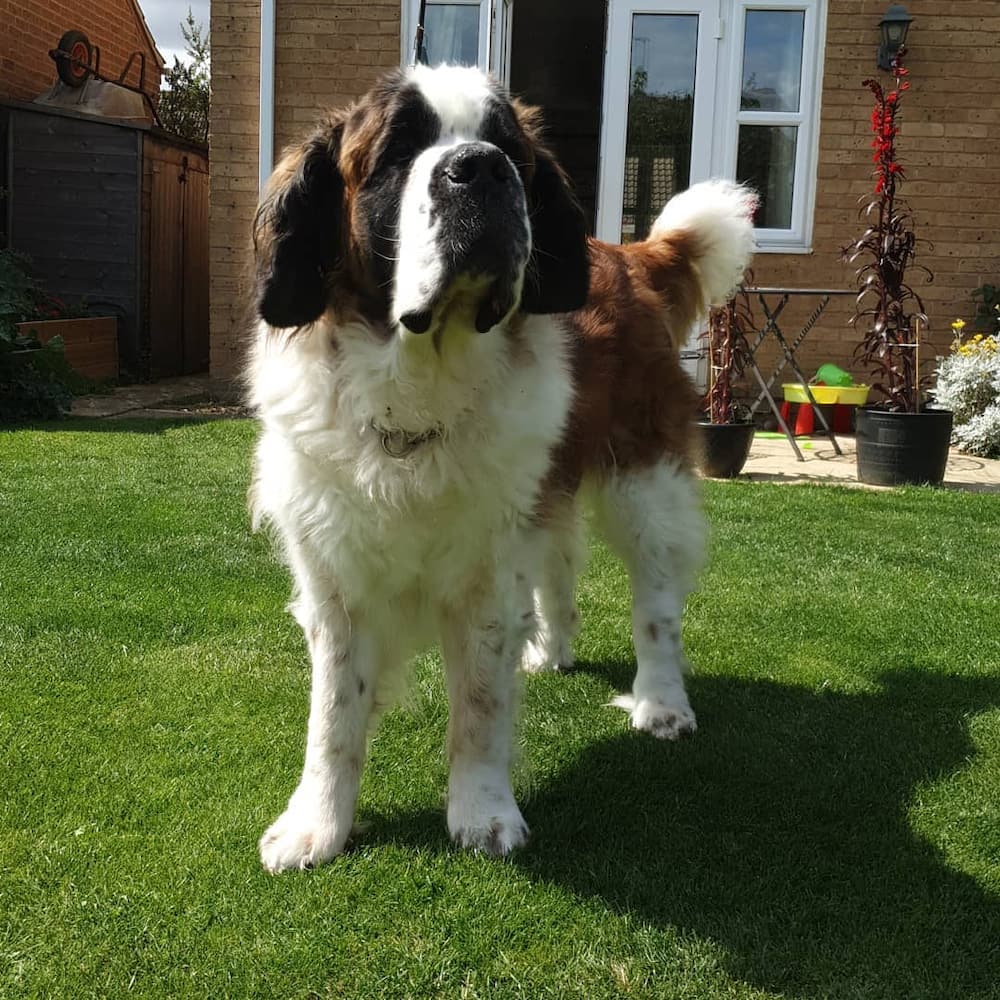 This is another fierce pooch that is bred in the Northern parts of Italy and the Alps region. This species traces its roots back in the Saint Bernard Hospice where the monks in the area trained them to become rescue dogs. They would be used to guard travellers.
They have transformed to become family dogs and rarely show their fierce nature. Instead, they tend to be very friendly and extremely calm with children. They also know how to co-exist with kittens.
6. Neapolitan mastiff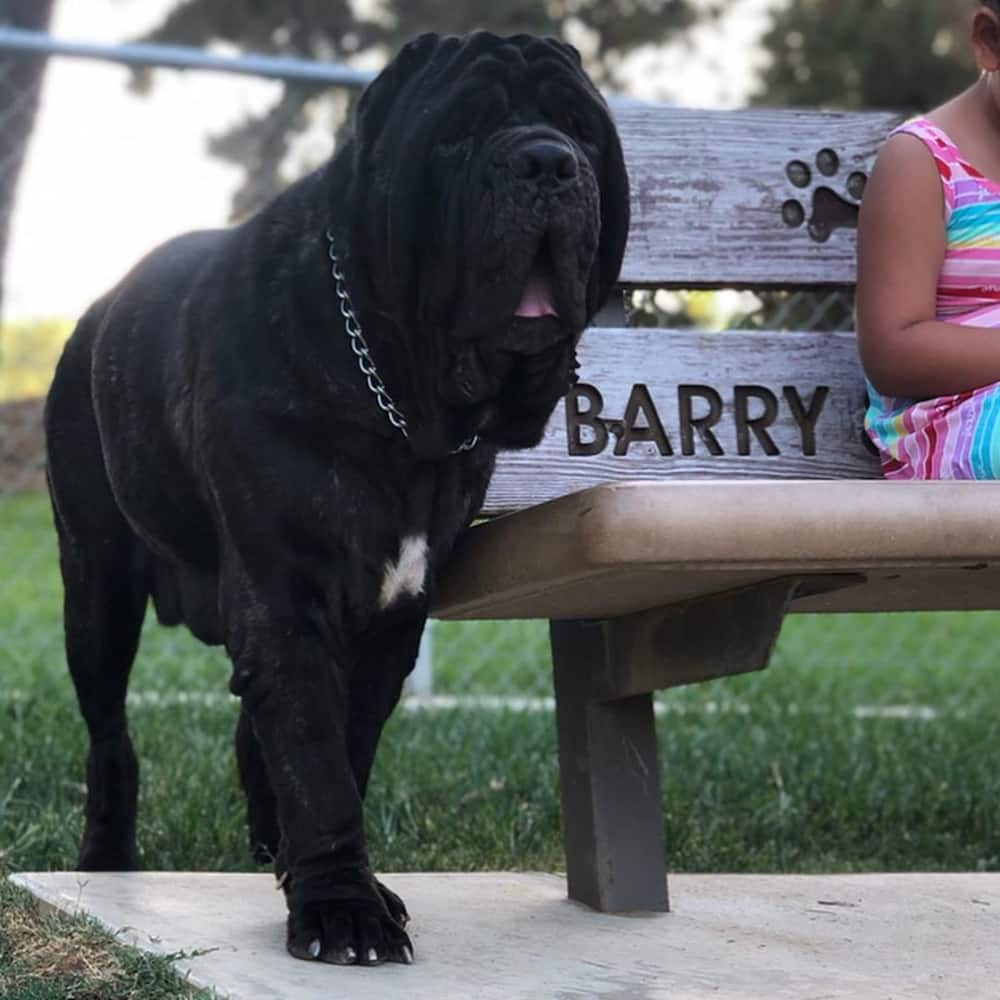 Neapolitan mastiff is one of the dog species that is characterised by its uniquely great sheer mass. It traces its origin back to the Southern parts of Italy. Interestingly, male mastiffs tend to portray a bigger body size as compared to the female ones. The male mastiff grows up to a height of about 26 to 31 inches and normally weighs between 130 and 155 pounds. Female mastiffs, on the other hand, grow up to a height of between 24 and 29 inches and weigh between 110 to 130 pounds.
If you were looking for recommendations for an ideal guard dog, this is one of the top options that you should consider. It has a uniquely fierce nature and is very ideal in protecting its territory. The one thing that might make you compromise about settling on them is that they are not that noisy like most dogs. Mastiffs are quieter and tend to sneak up to the intruders instead of barking.
Mastiffs also portray the quality of being too protective of their family. Getting between them and their families becomes a difficult thing to do. It is, therefore, prudent to train them when they are young. This is the one thing that makes them pricey.
7. Leonberger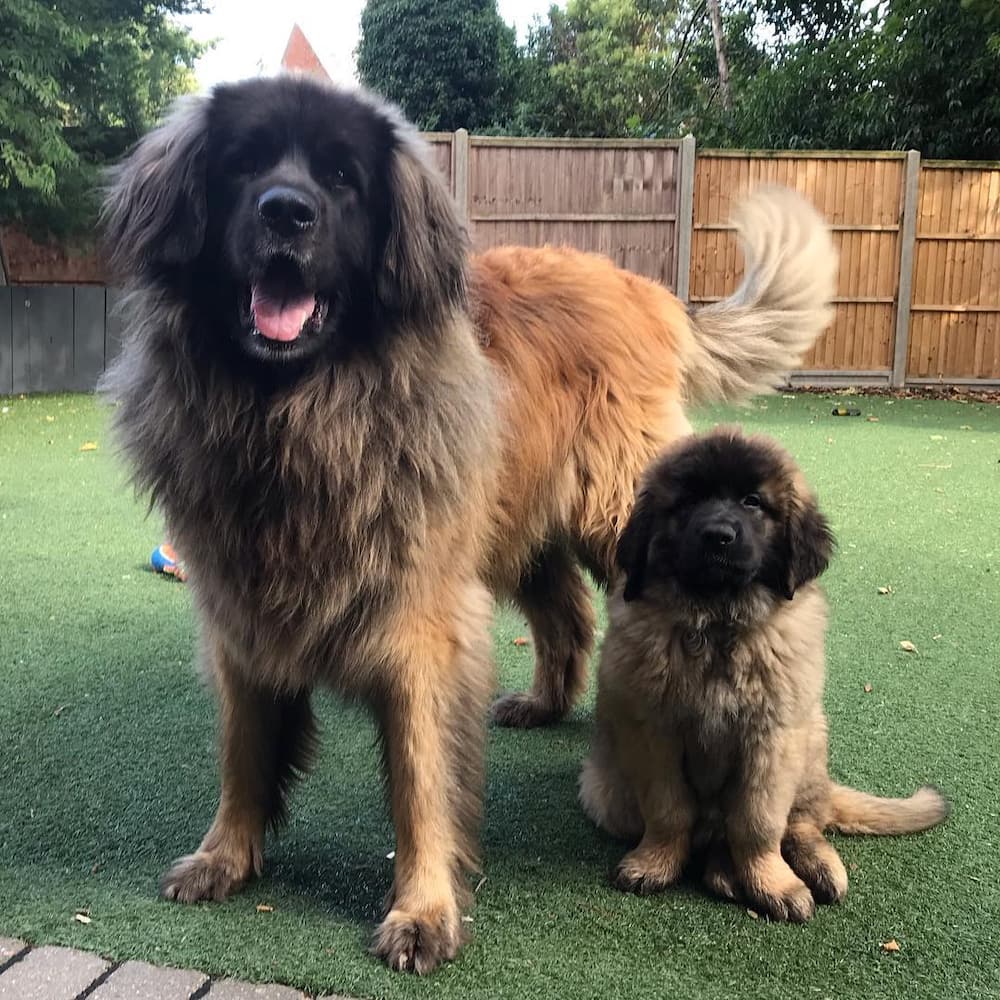 This another interesting member of the big dogs breed that is furry. If you were keen enough, you would notice that this breed tends to portray physical characteristics of the Newfoundland and some bits of the Saint Bernard. This is so because the dog is a crossbreed of the two species.
Unlike most of the large dog breeds, the Leonbergers are slightly heavier than most of them. They can weigh up to 170 pounds. Their height ranges between 27 and 31 inches.
Despite their giant statue, Leonbergers have a weird character of being more of companions and less of guard dogs. They are in most cases family dogs but could also be reliable in matters tracking, rescuing people from drowning and herding. Another thing that makes them a plus is the fact that they are smart.
8. English mastiff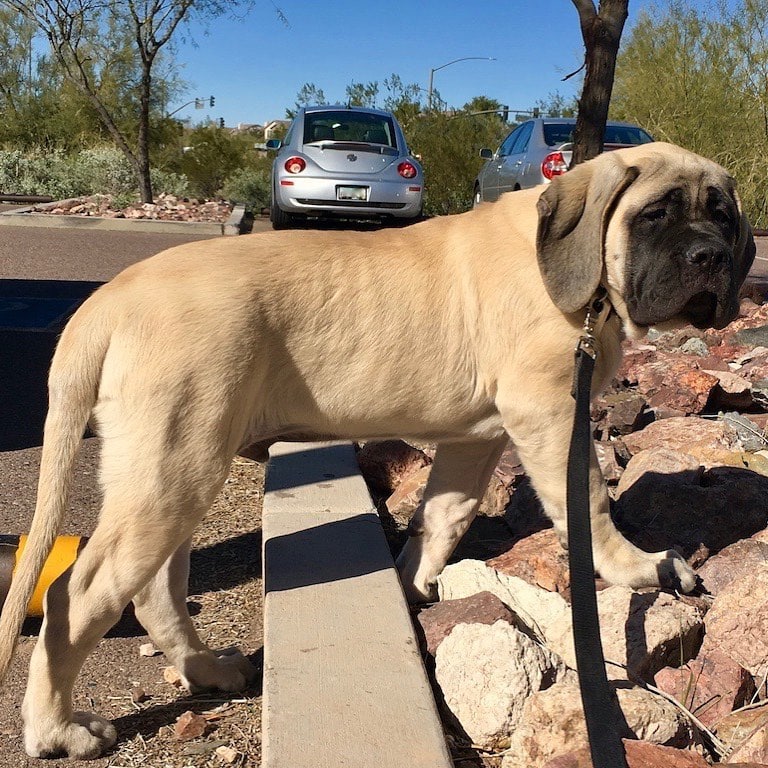 What comes to your mind at the sight of the English mastiff's face. Do you imagine how bad it might devour you? Best believe that the English mastiff is one of the most gentle giant species. It is the kind that you will leave your toddler with and not be worried about the baby.
Are you in search of the biggest dog breeds? The English mastiff should be at the top of your list since it holds the record of being the heaviest dog. It has a weight of more than 330 pounds. The heaviest species of the English mastiff had a maximum weight of 343 pounds before it died.
9. Boerboel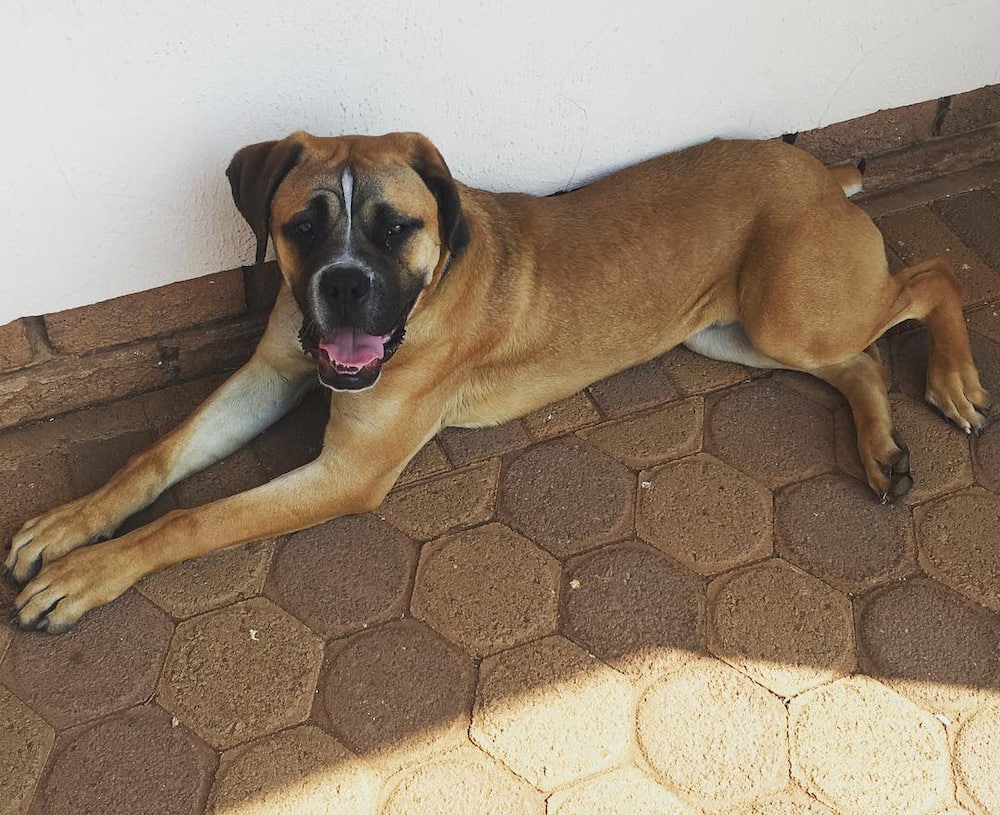 The Boerboel is another one of the huge pooches that got its name from an Afrikaans term that means farmer's. This is another fierce species that makes the most out of its physical statue. Boerbels have a history of being tough and can, therefore, survive in the harshest conditions. They also have the most sensitive instincts and can sense prey from a distance. Another thing that makes them a plus is their alertness, especially when they are outdoors.
Even though boerbels tend to display characters of an ideal guard dog, they tend to be lazy on the warmers seasons. This is the time that they bring out the qualities of a family dog and how good they can be with children.
Boerbels also tend to live for more than ten years, the more reason why you should consider them as an option for pets.
10. Tibetan Mastiff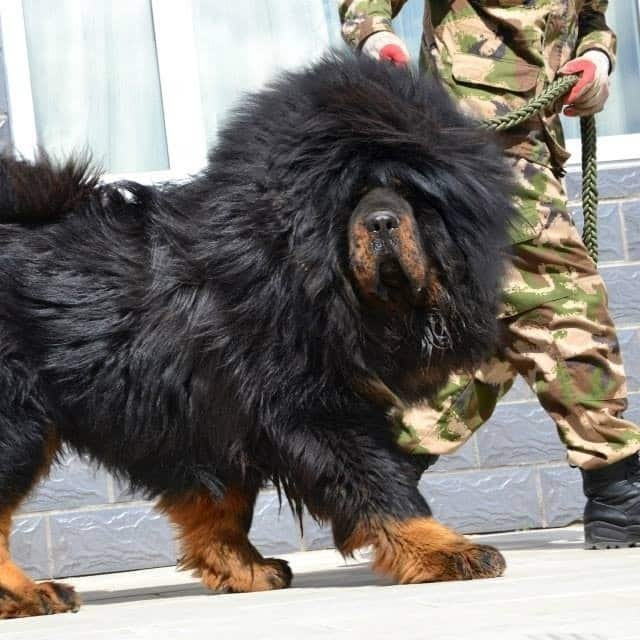 What would be your first reaction at the sight of this mammal? This is the type that is capable of making you shrink. Fierce as it is, the Tibetan mastiff is among the top breeds that are scary for their fierce nature. They were initially used by nomads to herd and protect their flocks. That is enough proof that they were created to become guard dogs. They also tend to portray their territorial nature which makes them difficult to deal with, especially for strangers.
Dogs are among the most convenient and friendly pets. They have different characters that dictate how they behave. These big dog breeds have portrayed the different ways in which they can serve at home. The most interesting thing about most of them is that they best serve as companions rather than being guard dogs. This list of large dog breeds pictures and names should be your guide the next time that you plan on getting a pet.
READ ALSO: