Zoleka Mandela's untimely death: What happened to Nelson Mandela's granddaughter?
Mzansi is grieving Zoleka Mandela's death. Her death follows a 13-year battle with cancer, a journey she candidly spoke about. She was known for being vocal about her health struggles and raising awareness about the stigma around it.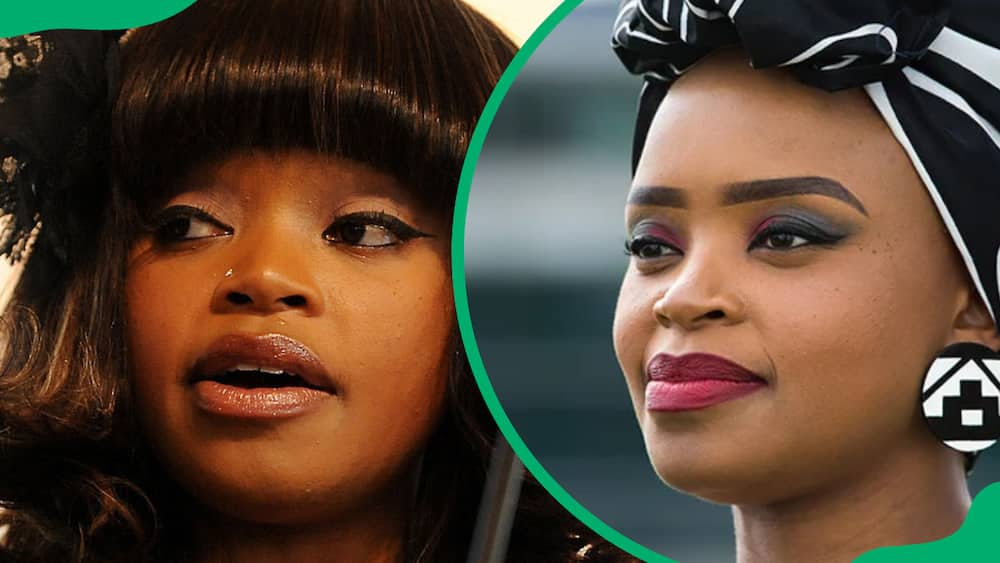 Famous figures and social media users have sent condolences to the deceased's family, applauding Zoleka Mandela for her brevity. Who was Zoleka's mother? Go through this article for more details.
Zoleka Mandela's profile summary and bio
| | |
| --- | --- |
| Full name | Zoleka Zobuhle Mandela |
| Gender | Female |
| Date of birth | 9th April 1980 |
| Age | 43 years |
| Birthday | 9th April |
| Zodiac sign | Aries |
| Place of birth | South Africa |
| Death | 25th September 2023 |
| Cause of death | Cancer |
| Nationality | South African |
| Occupation | Writer and activist |
| Famous as | Nelson Mandela's granddaughter |
| Marital status | Divorced |
| Ex-spouse | Thierry Bashala |
| Parents | 6 |
| Children | Zindzi Mandela and Zwelibanzi Hlongwane |
| Siblings | Zondwa Mandela, Bambatha Mandela and Zwelabo Mandela |
| Social media | InstagramTwitterFacebook |
How old was Zoleka Mandela?
She was born on 9th April 1980 in South Africa and died on 25th September 2023. Zoleka Mandela's age was 43 years.
Who are Zoleka Mandela's parents?
She was the eldest of Zindziswa Mandela's four children, born to Zindziswa's first marriage to Zwelibanzi Hlongwane. After Zoleka Mandela's parents' separation, Zenani, her aunt, raised her.
Who is Zoleka Mandela to Nelson Mandela?
Her mother, Zindziswa Mandela, was Nelson Mandela and Winnie Mandela's youngest daughter. Therefore, she was his granddaughter.
Is Zindzi Mandela married?
At the time of Zindzi Mandela's death, she had been married twice. She married Molapo Motlhajwa, her second husband, in 2013.
Zoleka Mandela's siblings
At the time of her death in 2020, Zindzi was married to Molapo. Zobuhle had three siblings, Zondwa Mandela, Bambatha Mandela and Zwelabo Mandela.
Who was Zoleka Mandela's husband?
Zoleka met her husband, Thierry Bashala, in 2012 and dated for two years before tying the knot in 2014. Unfortunately, they finalised their divorce in 2020. After the end of her marriage, Zobuhle never publicly introduced anyone as her significant other.
Zoleka Mandela's baby's fathers
She was only married once and had two kids in her first marriage. She did not disclose who her baby's fathers are.
In 2021, she shared a photo of herself with Leeroy Andile Cana, her then-lover. She later announced her pregnancy, although at the time of her child's birth, they had already broken up.
Zoleka Mandela's children
She had six children, although two of them died. Her eldest daughter, Zenani, was born in 1997. Zwelami Mandela, her eldest son, was born on 21st November 2002.
Zanyiwe Zenziwe Bashala is the second oldest daughter and was born in 2014. Zenzile Motuba Bashala, the third daughter, was born in 2019 despite her mother's oncologist warning her against siring kids due to her cancer. Zingce Zobuhle Mandela, the youngest, was born in 2022.
Zenani died in 2010 in a car crash while on her way home from the 2010 World Cup opening ceremony in Johannesburg. Zenani was only thirteen when she died. Zenawe died in 2011 as an infant due to complications related to premature birth.
Zobuhle's fans knew her for being a doting mother to her kids, especially since she often expressed her love for them on social media platforms. She often shared touching tributes to her deceased children on their death anniversaries.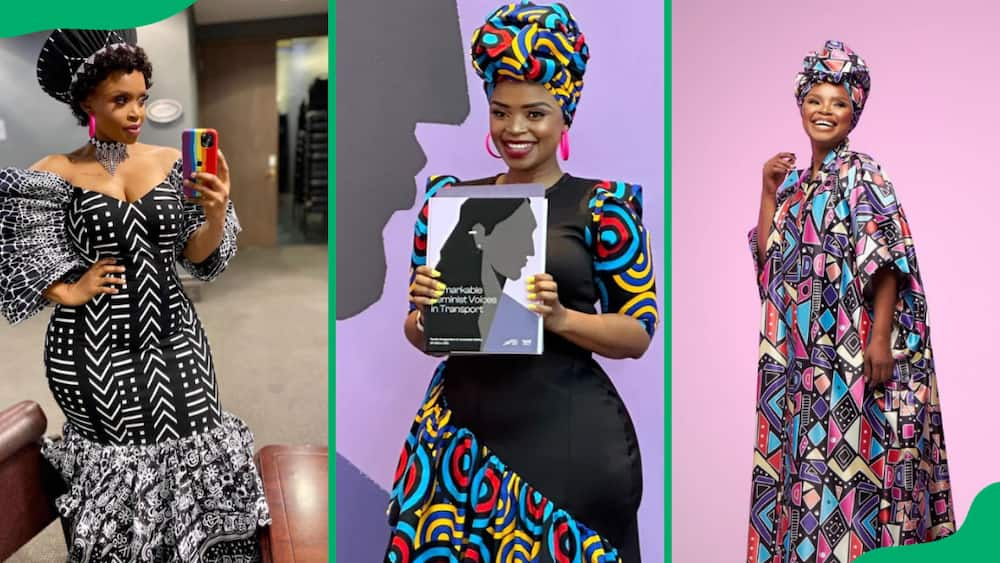 When did Zoleka Mandela die?
According to the family's spokesperson, she passed on on Monday, 25th September 2023, surrounded by her family and close friends.
Zoleka Mandela's illness
Zobuhle was diagnosed with breast cancer at 32 years old. She received treatment and was in remission, although the illness returned later. In 2022, she confirmed that the disease had metastasised to her liver, lungs and other organs.
In an interview, she expressed her worries about losing the battle to the disease and was more concerned about her kids. In an interview with Kaya FM, she mentioned that she was learning to be okay with her eventuality.
What are some interesting facts about Zoleka Mandela?
Peruse these facts about Zobuhle to know her:
She was only 10 when her grandfather, Nelson Mandela, was released from prison in 1990.
Following her daughter's death in 2010, she started a road safety campaign called the Long Short Walk.
She was molested at eight years and openly talked about the experience and how she found healing.
She battled drug addiction resulting from the traumatic sexual assault.
She did not attend her daughter's burial in 2011 because she had been hospitalised for an alleged drug-induced psychotic episode.
She started the Zoleka Mandela Foundation in 2013, and the foundation's focus was to uplift people socially.
Zoleka Mandela's book, When Hope Whispers, launched in 2013, is a comprehensive account of her life struggles.
Zoleka Mandela's death comes as a shock to Mzansi. She has been eulogised for living a fruitful life and impacting society through her foundation, book and candidly sharing her life story.
READ ALSO: What happened to Xolani Khumalo? Age, family, arrest, profiles
Briefly.co.za delved into details about Xolani Khumalo's life, unpacking his woes and why he is topping the headlines. Have you been curious to know more about him?
Xolani Khumalo is best recognised for his feature in Sizokuthola. However, he has been topping the headlines for being charged with murdering a suspected drug dealer.
Source: Briefly News