Mantuli Zuma is best remembered as one of the wive to former South African president Jacob Zuma. The former president is known to be a polygamous man. Although Mantuli is the fourth woman in his married life, she is currently his second wife.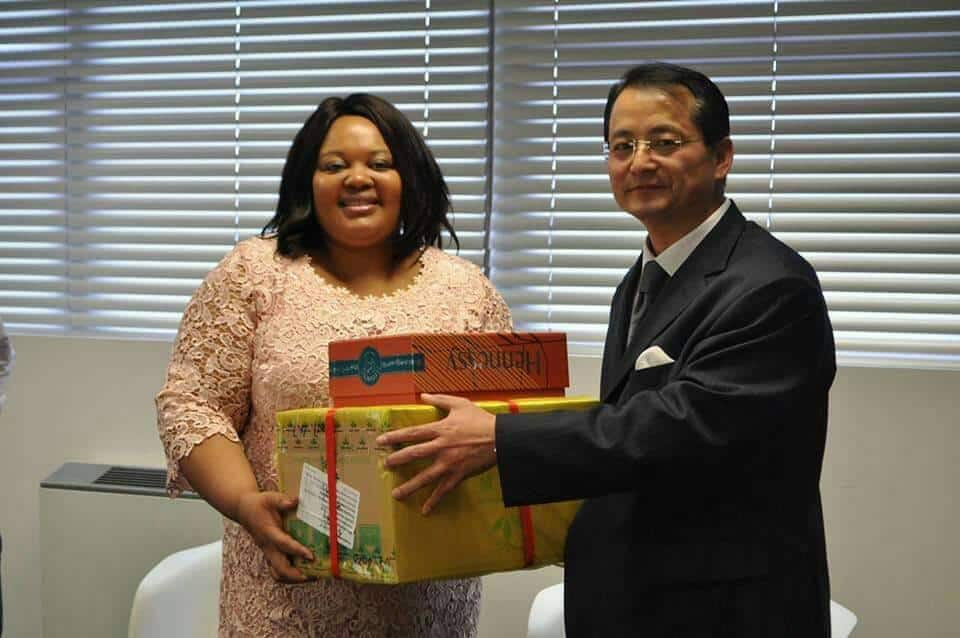 Nompumelelo Ntuli was married in 2008 in a traditional setting that went viral online. Her husband, the then-president was contesting for a re-run in the election. She has also been involved in a scandal that saw her get banned from the official Nkandla homestead.
Mantuli Zuma profile
Name: Nompumelelo Ntuli
Nickname: Mantuli
Year of birth: 1975
Age: 44 years
Marital status: Married to former president Zuma
Mother to: Manqoba Kholwani, Sinqobile, Thandisiwe.
Mantuli Zuma age
She was born in 1975. She is currently 44 years old.
Mantuli's family
Nompumelelo Ntuli Zuma is known to have a mother named Ntombi Ntuli. She also gave birth to three children after her marriage to Zuma. Her children are called Thandisiwe Zuma, Sinqobile Zuma as well as Manqoba Kholwani Zuma.
READ ALSO: Sthembiso Khoza biography: age, wife, siblings, mother, Abdul Khoza, The Queen and Instagram
Controversy
Mantuli was accused of attempting to kill her husband by poisoning him. This led to her eviction from the family home back in 2015. Even so, she was not charged for a long time and when it finally happened, it has been a long wait to see the outcome. Her lawyers are getting impatient at the dragged case as they claim to have waited for 18 months without any progress.
Ulrich Roux, her lawyer, has recently lashed out at the extremely slow progress even as NPA head Shaun Abrahams confirmed that Mantuli was still a suspect in the poisoning saga. In his own words, he tried to insinuate that there could be something more as he said the whole issue "smacks of some kind of agenda".
He went on to say that they had been trying for months to get through with the case to no avail.
"We have been trying to determine what has been going on for the last 18 months. It's just a blank hole."
The lawyer further explained that after a request by the Nkandla police to open an investigation in 2015, his client complied to answering all the necessary questions. She is said to have forwarded her response to the KwaZulu-Natal Hawks in June 2018. In fact, he accompanies her to the Hawks' offices in KZN where they deposited an affidavit under oath. The details included the necessary responses to the many questions asked by the investigating officer.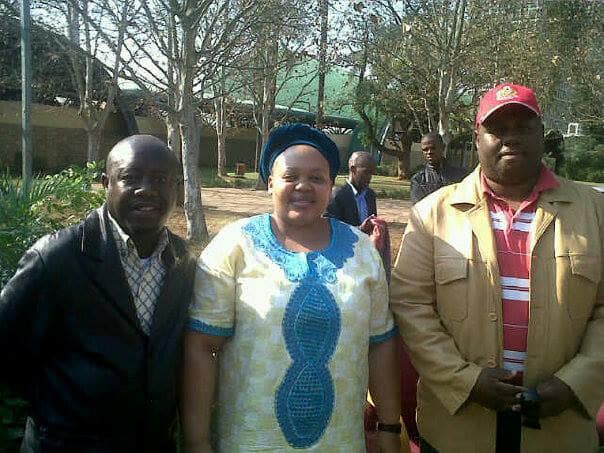 Even at that, the accused, as well as her lawyer, did not get any response about the progress of the matter, many months later. This prompted the lawyer to make inquiries by sending a message to Abrahams directly. The request was to get an update and also find out the status of the accused in the matter. Abrahams responded in a letter saying that Ntuli was being treated as a suspect. The lawyer has concerns about all this as he took to Twitter to air the grievances.
The charges are still hanging over my client's head, four years later. In 2015, charges were laid at the Nkandla police station. The charges were conspiracy to commit murder. We have operated in full with Saps, met with NPA and deposed an affidavit answering numerous questions. My client has, from the outset, denied any knowledge of any plot to kill Jacob Zuma any involvement in the matter. Yet the charges still remain pending.
This comes across as a justified concern owing to the fact that the NPA has not done anything since the allegations were made yet the charges of conspiracy to commit murder lingered on. MaNtuli wanted the allegations to be dropped or she is charged in court so that she could prove her innocence. On these allegations, the NPA responded through their spokesperson, Luvuyo Mfaku, who said that they confirm having received the inquiries from the lawyer but were in no position to comment about anything.
"We can confirm receipt of representations from Mr Roux in respect to the matter, but we cannot comment further."
He went on to say that despite having received the letter, it was not in their habit to discuss ongoing investigations on media.
"Despite the letter sent to the NPA, we don't discuss investigations in the media space. The NDPP (National Director of Public Prosecutions Batohi) and the Hawks heads will discuss the way forward in the matter."
What actually happened?
Zuma was reportedly ill after his trip from the US when it happened. Media reports then emerged that Ntuli had poisoned the former president back in 2014. Since then, the estranged wife of the former president has since suffered emotional trauma for being associated with the attempted murder.
On the issue of Ntuli-Zuma having the knowledge of a conspiracy to murder Zuma or if the allegation against her was as set up, Roux said:
"She has no knowledge of any conspiracy and has not been involved in anything untoward or illegal. She has no proof of any allegations being concocted and is not going to speculate about this. If there is sufficient evidence with which to charge her and bring the matter before the court we urge the NPA to do so. In four years they have not been able to do so and there is accordingly no grounds to do so, in our opinion."
The two had plans to seek redress from the Highcourt if the matter was not addressed quickly. It seems we will have to wait and see how things turn out. It's about time Mantuli Zuma knew her fate.
READ ALSO: