Mara Louw is an iconic South African music star, actress, musical Judge at M-NET reality musical competition, and a politician. She is indisputably one of the trailblazers in the entertainment industry as far as South Africa is concerned. Like many other influential musicians around the world, the music star started her journey since she was at the tender age of ten. Back then at her hometown, she sang with Imilonji Kantu church choir.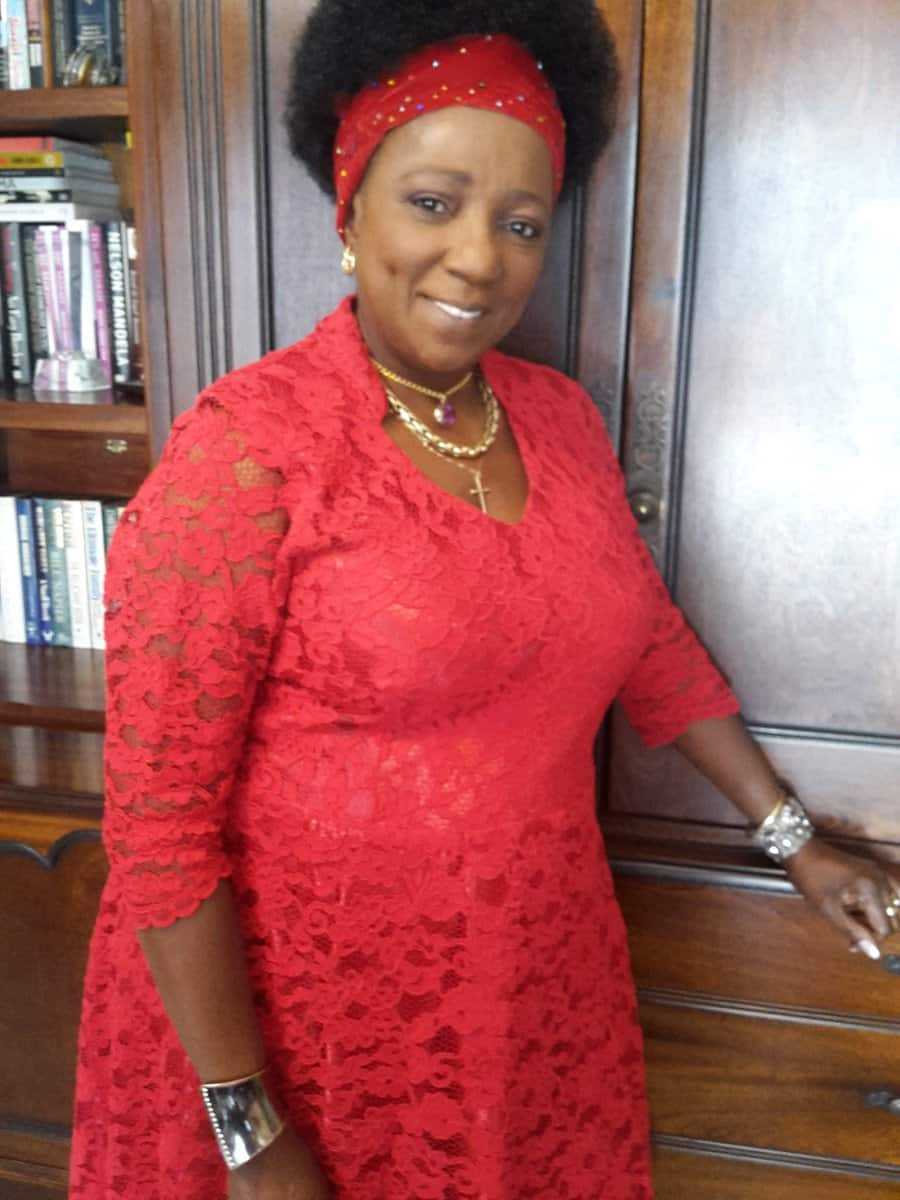 Mara Louw is a household name that most South Africans are familiar with. During the M-Net reality competition series Idols, she featured as a permanent judge from season two to season six (2003-2010). Then, since she stepped into the entertainment industry, Louw has been decorated with some awards including an Artes Award for Best Performance during the Jo'burg Pops Concert with the National Symphony Orchestra. In 1984, Mara was announced by Radio Sotho and Zulu as the Best Female Vocalist. Additionally, she once hosted her cooking show in 2007: Mara Louw and Friends on SABC2.
Mara Louw biography
Mara Louw early talent
In the 1960s, when the infamous apartheid in South Africa was still on, Mara Louw's talent was already recognized, as she played significant roles in different musical productions. Apart from that period serving as a platform for her to showcase her musical prowess, she equally got her first award while in Wilbur Baqwa's Wilbur Music Group as the best alto soloist. Louw featured in Sikhalo, which the late theatre icon Gibson Kente wrote and directed in the 1960s.
READ ALSO: Vatiswa Ndara age, Interview, TV shows, nominations, awards, stunning photos, and Instagram
Mara Louw tours around the world
She then joined Meropa when an international opportunity opened up for her, and she had the privilege of touring the Philippines, Britain, Hong Kong, and Japan with the group. While in London, at a Royal Command Performance in 1975, she even played for the Queen. Then, 1976 was a notable year for Mara because that was when she went solo with her musical career. With that, she was able to perform in other countries including Swaziland, Lesotho, Zimbabwe, Namibia and Botswana.
Mara Louw acting career
In her acting career, the music star has likewise made some significant impact. As a seasoned actress, she has made appearances in different local drama series like SABC2 sitcom's Skwizas. She also played a role in three seasons of Tempy Pushas, a Friday night drama series of SABC1. Her presence was also felt when she starred in the Mzansi Magic miniseries "Like Father Like Son" and also in The Queen, where she played the role of Boi Maake.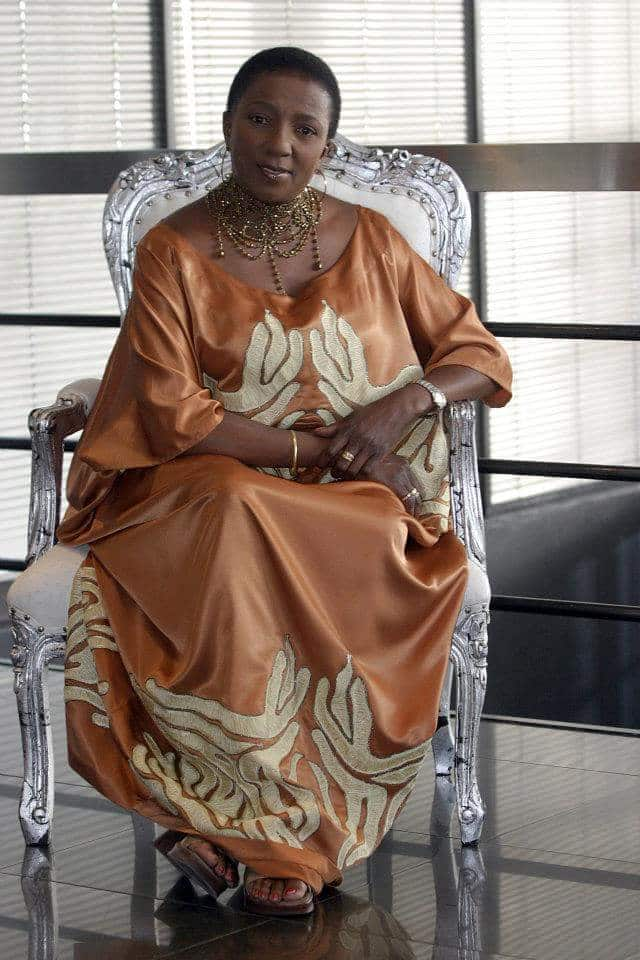 In honour of a fierce opponent of apartheid regime late Chris Hans, at the Wembley stadium in London, Louw performed in the Mandela concert. And during the Newsmaker of the year award, she did another performance. A few other musicals in which she has featured in include My Name Is Alice, Fame and Best Little Whorehouse In Texas, Baby Come Duze, and Concert In The Park. However, her fans were not pleased when she decided to step into politics.
Mara Louw age
How old is Mara Louw? The veteran artist was given birth to on the 17th of July, 1957. This makes her 62 years old as of 2019.
Mara Louw husband
Mara Louw got married to a Scottish businessman Bill Thomson in 1986, and the union only lasted for eighteen years, which means that they parted ways in 2004. While divorcing the Mara, Thomson just said that he did not love her anymore.
It was found out that the singer made efforts initially to save the marriage, which led to the involvement of people like Abigail Khubeka, Winnie, and Zindzi Mandela. Then, commenting on how the husband could just come up with such an unfounded excuse, she said, "That is a bit strange. I don't know how you can just stop loving somebody, especially after so many years. I am very sad, but Satan has taken over. It is so ugly that we are not even talking to each other."
READ ALSO: Mapaseka Koetle biography: Age, daughter, husband, parents, stunning pictures, business, Scandal and Instagram
Mara Louw family | Mara Louw parents
While growing up, Mara Louw had always believed that her parents were Mokgethi Benjamin Louw and Charlotte Masindi Louw while Trueblue Mabasotho Louw was her blood sister. However, in a shocking revelation, the truth eventually opened up, and Louw unbelievably found out that those whom she had always referred to as her parents were her grandparents. Then, Trueblue, who she thought to be her blood sister, was her biological mother.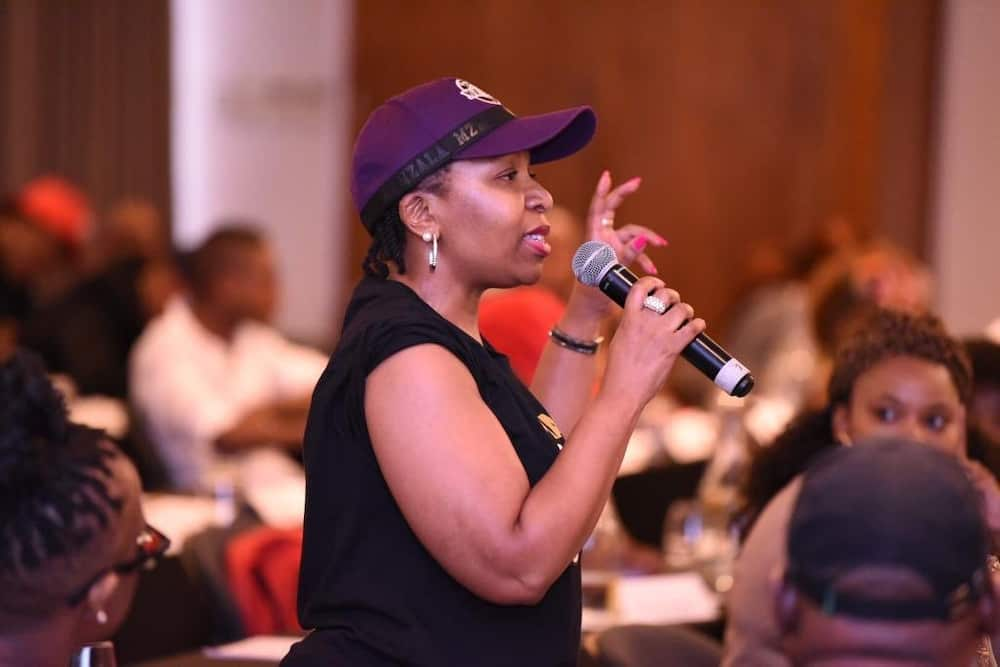 From her findings and as recorded in her memoir, It's Me, Marah, Louw found out that the circumstance which surrounded her birth was what led to the deception initially. Louw was, unfortunately, born out of wedlock. This was because Simanda Binca, her Eastern Cape biological father, shortly after her birth, parted ways with the mother. The truth was held as a top-secret from Mara until she clocked 44, and she only got to know after she embarked on a thorough investigation.
After consulting with the father, unfortunately, he made matters worse as he refused to open up to her. According to Mara, she said, "Binca is the only one left in the family who knows exactly what happened, yet he still refuses to tell me his version of the story, about how he met my mother and why he has not kept contact with his daughter over the years."
Mara Louw siblings
One of the siblings of Mara is her half-sister Siphokazi Zokwana who is the Minister of Agriculture, Forestry and Fisheries' wife.
Mara Louw children
The legendary actress and singer has only one child who is nineteen years old. Mara Louw daughter's name is Moratuwa Louw.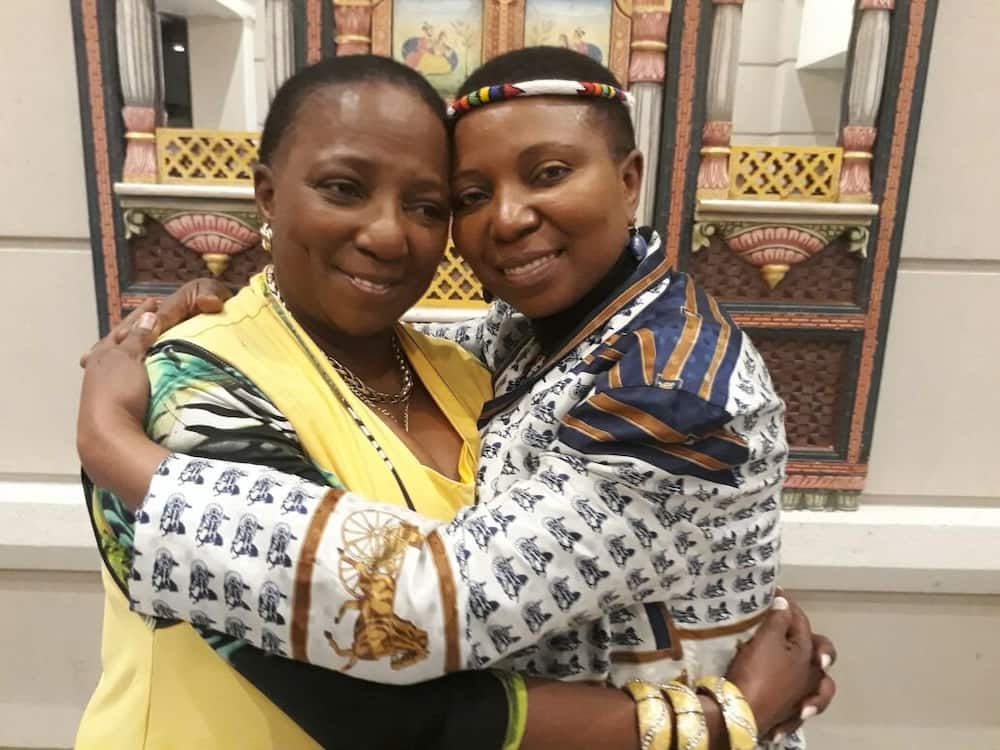 Mara Louw gospel songs
Since she started a career in music, Mara Louw has released some inspiring songs:
Jerusalem Ikhaya Lam
Mortla Le Pula
Ha Kelestshe - Kele Mobe
Mphe Maleme Ase Kete - Vuthelani Ixilongo
Kese Ke Utloile
Hee! Ba Nyoriloeng
Bawo Ndingu Mntwana Wakho
Ingoma Ka Ntsikana
Imfazwe Imfazwe
Siya Kudumisa Thixo
Amahlathi Aphelile
Noyana
Mara Louw Instagram
It is evident that the legendary actress and singer Mara does not have so much of social media influence. A proof of this is the meagre number of 1,062 followers that she has on the Instagram platform despite her social status.
Mara Louw The Queen
After appearing on several scenes on the popular soapie The Queen teasers, the exit of the legendary actress came like a shock to many viewers who have already fallen in love with the roles she played in the series. And while trying to find out the cause, Mara Louw The Queen exit was a result of the per-call contract that she was offered later.
Unfortunately, Mara takes it to be "insulting and disrespectful" following her 50 years experience in the industry. Commenting on the issue, one of the show's creators explained that nobody fired Louw; she was only in and out of the contract. However, Mara rubbished the claims and produced files that proved that her exit was not self-motivated, but the show's creators terminated her contract.
Mara Louw is well-respected and celebrated all over the country. Her impact in the entertainment industry and the records that she has made keep speaking for her. In fact, she has become a source of inspiration to many.
READ ALSO: