Redi Tlhabi is the perfect definition of Jack of all trades. The latter has an admirable career background in media. She is one person who strongly believes in airing her opinions. Airing her views has in one way or the other had an impact on her career. That has not come in her way as she continues to do what she loves best.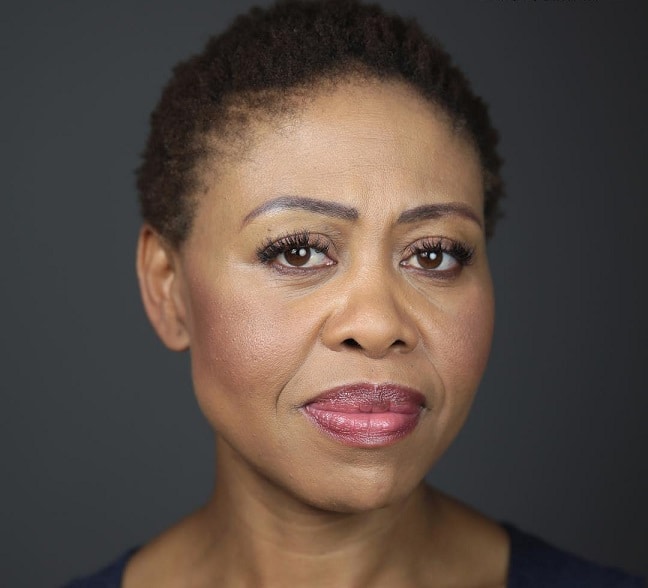 There is nothing as admirable as a lady who is breaking the waves and curving a covetable career. There are no better words to describe who Redi Tlhabi is. The latter is a lady who spent her early twenties and thirties on building her empire in the media industry. She has extended her love for expressing her opinions to becoming an author. So far, she has released two publications which have had so much influence in the country. One of her books has earned her an award. You might want to know more about her.
Redi Tlhabi biography
Redi Tlhabi age
The latter was born on 5th May 1978. As of date, she is forty-one years old.
READ ALSO: Redi Tlhabi's words get twisted into trending social media debate
Redi Tlhabi spouse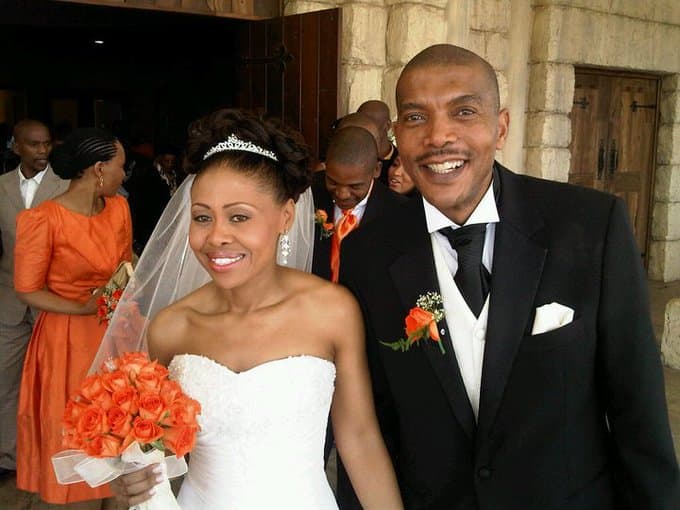 The latter got engaged to the love of her life on 14th February 2010. Seven months later, they officially got married in a beautiful white wedding, and Redi Tlhabi wedding became the talk of the town. Their beautiful wedding pictures graced most social media platforms. The name of Redi Tlhabi husband is doctor Brian Tlhabi. The two have been married for nine years now. It goes without question that the years that Redi has been married have been her best. On their eighth wedding anniversary, she posted a lovely caption about how much she adored her man.
Redi Tlhabi children
The marriage between Redi Deriko and Brian Tlhabi has given rise to two children; Khumo Tlhabi and Neo Tlhabi. Redi is also a second mother to the children that her husband got with Brian Tlhabi first wife. The two children are Ofentse and Lesego Tlhabi.
Redi Tlhabi qualifications
The latter holds an honours degree in Political Economy. She also holds one in English Literature.
Redi Tlhabi career
You might want to describe her as Jack of all trades because of how hardworking and passionate she is about the things that she sets her hands on. The latter takes pride in being a radio presenter, an author and a TV host. Each one of these career paths has played a significant role in making her a household name.
Redi Tlhabi book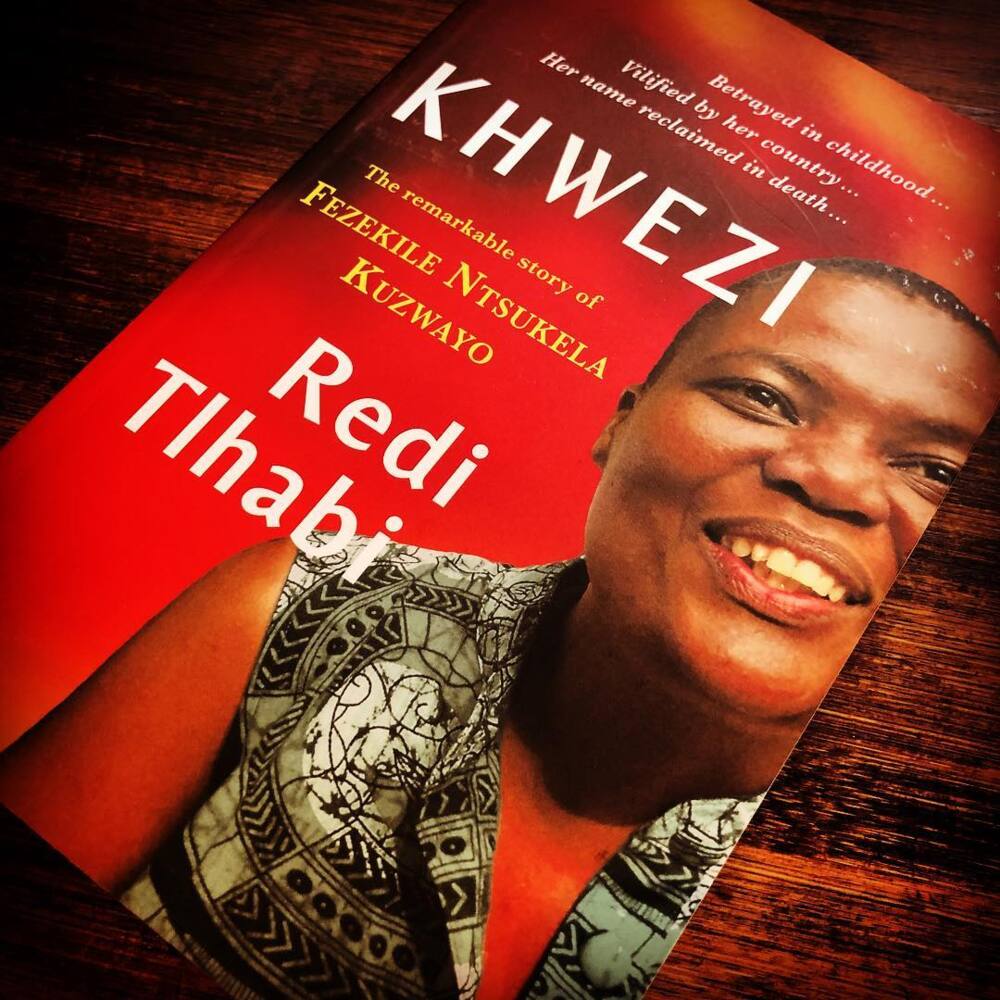 As an author, the latter takes pride in being the hands and mind behind the following publications:
Endings and Beginnings: A Story of Healing;
Khwezi - The Remarkable Story of Fezekile Ntsukela Kuzwayo.
Her first publication, Endings and Beginnings, earned her the Alan Paton Award in 2013.
Redi Tlhabi as a TV anchor and journalist
The latter is one of the veterans in the world of TV. She nurtured her career during her early 20s, and one of her most significant achievements has been anchoring the 2004 general election as well as the inauguration coverage. She has also had the rare opportunity to feature in the debut of News Hour; a current affairs show that would go live on SABC3. Between 2006 and 2008, she had the honour of presenting Rights & Recourse, a legal rights talk show that was aired on SABC3.
Working with e.tv
In February 2008, she landed a role at e.Sat, a news programme. She worked on this project alongside Jeremy Maggs. During the second half of 2008, she hosted the Primetime news bulletin. On May 2009, she quit the show saying that the work was overwhelming. During an interview with TVSA, she commented on the issue stating:
I left because of a heavy work load. It had become increasingly difficult to juggle my two jobs and everything else that I have to do in between.
It was a very difficult decision because I love current affairs, I love television and being part of the eNews channel was a great experience and opportunity. But working all the time does affect one's quality of life and I needed to achieve a comfortable balance and the best way to do that was to scale down.
On 13th July 2010, she launched her talk show which she used to host. The show, Redi, went live on Mzansi Magic.
Working with 702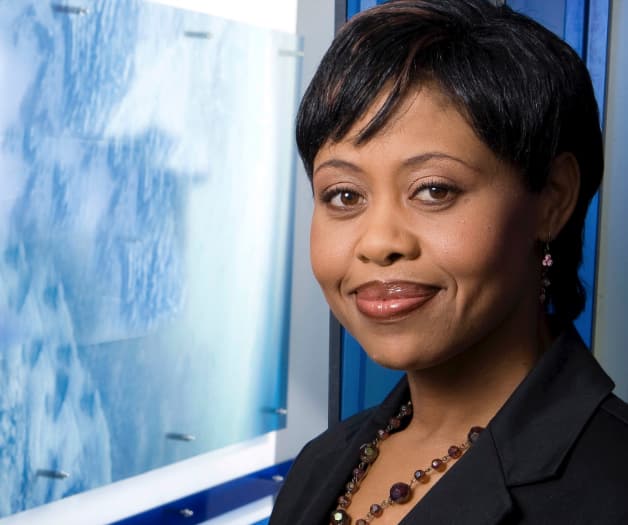 The latter has been the most loyal presenters at the radio station. She made history of working with 702 for twelve years. During this time she used to host the Redi Tlhabi show. On 29th June 2017, she gave her parting shot on live air stating how she was relocating to the USA to start a fellowship. She also emphasised how much she intended to extend her expertise and knowledge in broadcasting. The most memorable thing that happened on that day was that her husband called her commending for her hard work and how proud he was for his wife.
Redi Tlhabi has also worked with 567 Cape Talk.
Coconut Kelz
Lesego Tlhabi, the latter's step-daughter, is famous for being the mind behind Coconut Kelz. Working on this project has landed her a gig with SABC where she could co-host the Democracy Gauge show alongside Bongani Bingwa. Lesego's success, however, did not resonate well with most people. This got most of them thinking that she had landed the admirable post because of her relationship with Redi.
Responding to the claims that most people had made, Redi took to her Twitter to acknowledge that Lesego had worked hard to earn the position and that she did not influence anything. In a post, she stated:
Lesego battled to find her feet after matric. Quit UCT media studies. Finally got [a] dramatic arts degree in London. Battled to find work, worked as [a] producer for VUZU. Battled again. Then last year, used her phone to make people laugh.
After Redi Tlhabi Twitter post, a lot of fans were questioning how Lesego had gotten the position. Redi did not retract her words. She went ahead to elaborate on how special her girl was and how much she felt that she deserved the job.
Redi Tlhabi Instagram
The latter is less active on Instagram. She finds it more comfortable to air her thoughts on Twitter and is more active on the site.
Redi Tlhabi net worth
It is not clear how much the latter is worth even though her career has played a significant role in her net worth.
Redi Tlhabi is an ambitious lady who pursued her dream in the media industry and made her brand deeply rooted in the country. She has had so much impact in the country, and she never shies off from airing her opinions on matters affecting the country.
READ ALSO: