Momo Matsunyane is a talented South African actress, writer, singer, and lecturer. She is popularly known for her wonderful acting skills in Dream World and Chin Up! The actress hails from a family of entertainers. Even so, she has made a name for herself by working hard and being consistent. Also, her beauty seems to be an addition to her outstanding acting skills. However, do you know where it all started?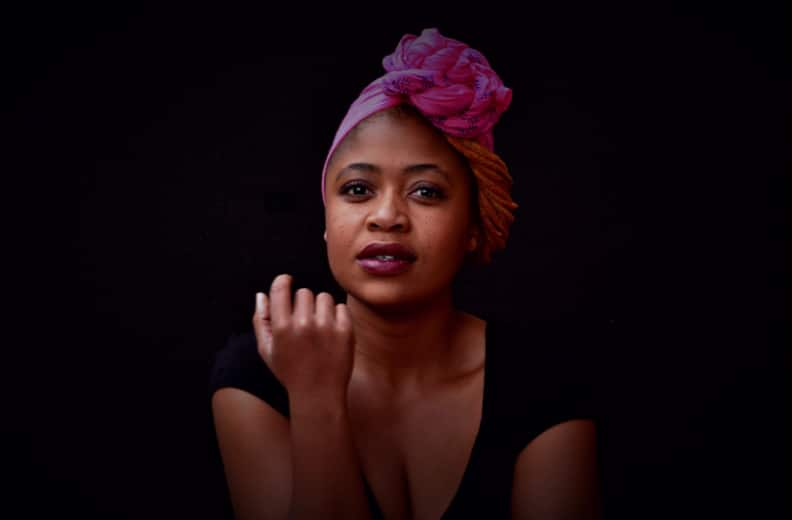 Momo Matsunyane is currently a household name in South Africa. However, her success is attributed to her determination alongside other factors. That said, Momo has worked her way up. This has been possible through the help of some of her family members. Most of them are in the showbiz scene. Perhaps, she draws her inspiration from her father and aunt, who are big names in the scene.
Momo Matsunyane profile summary
Names: Momo Matsunyane
Birth name: Kgomotso Matsunyane
Date of birth: 30th July 1988
Age: 31 years old
Father: Neo M. Matsunyane
Aunt: Kgomotso Matsunyane
Occupation: Actor, Director, Singer, Writer, Lecturer
Momo Matsunyane bio
Who is Momo? Well, she is a daughter to Neo Matsunyane and a niece to Kgomotso Matsunyane. She was born on 30th July 1988 in South Africa. Her father is a movie director, television personality, and voice artist. She was named after her aunt, Kgomotso, who is a radio personality and producer.
Momo's love for acting dates back to when she was a kid. She started acting in plays before she advanced to performing in television shows and movies. She takes after her father. Like her father, she sometimes writes and directs plays.
How old is Momo Matsunyane?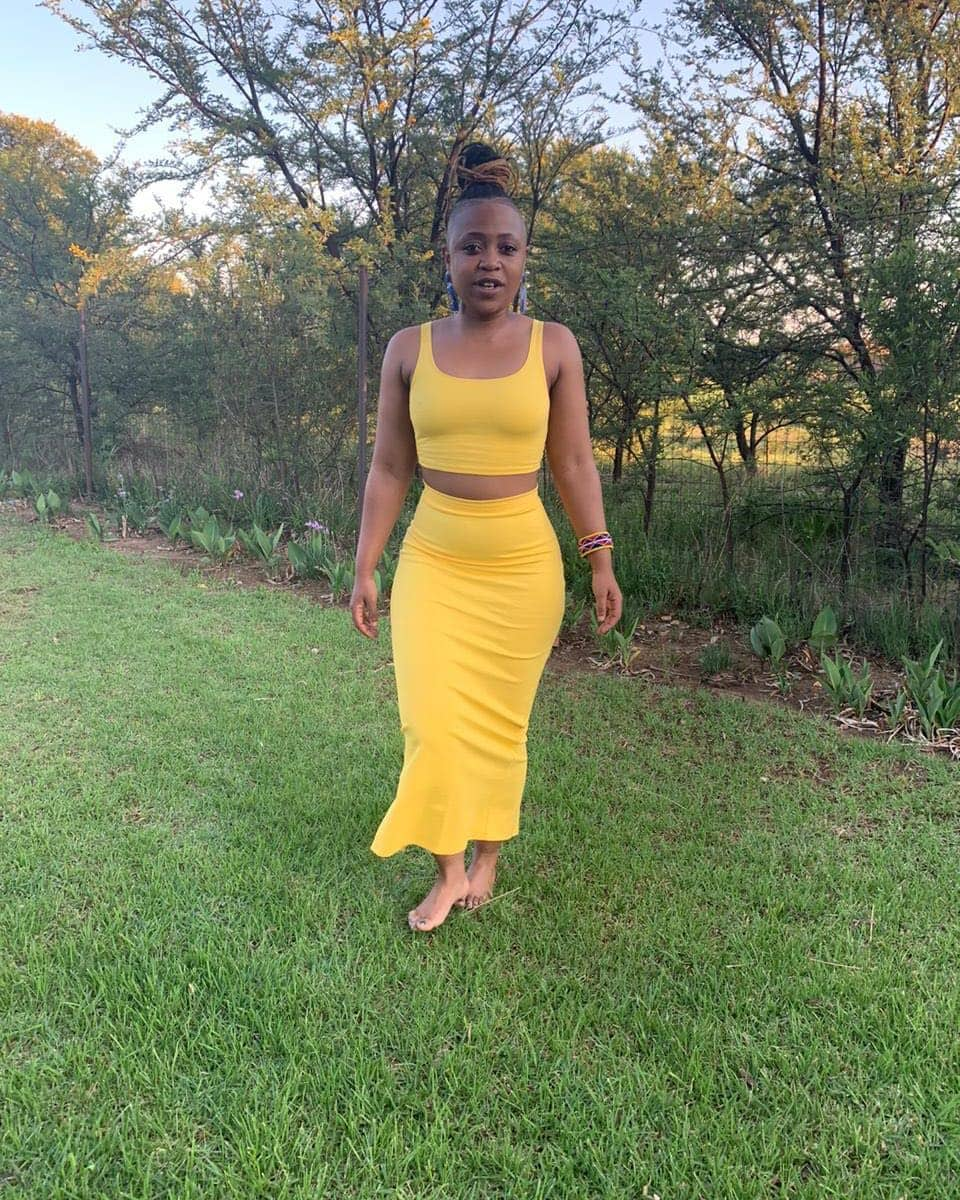 As of 2019, Momo Matsunyane age is 31. On that note, Momo Matsunyane birthday occurs every 30th of June every year. Her father was so excited when she turned 30 years old last year. He twitted:
She's turning 30, wow @MomoMatsunyane! Leitibolo la ga rraagwe le mmagwe! You're phenomenal MoMo! A blessed birthday to you babygal. Ke go rata ka SHOT! ♥️❤️❣️
READ ALSO: Riaad Moosa age, wife, family, education, TV shows, movies, Netflix, genres, awards, YouTube, and Instagram
Momo Matsunyane siblings and mother
The actress is not the only child in her family. She has one step-sister and step-brother. Their names are Lesedi Matsunyane Ferguson and Alicia Ferguson. The name of their mother is Connie Ferguson.
Like her, Lesedi Matsunyane is also an established actress. She has made appearances on The Queen, Vuselelela, and Generations. Also, she is equipped with production skills like her aunt, Kgomotso.
On the other hand, Alicia Fugerson, is a musician, producer, and composer. No doubt, talent runs through the veins of Neo Matsunyane family.
Momo Matsunyane mother name is, still, not fully known. However, in an interview with Actor Spaces, she revealed her mother's name as Penny. This was after she was asked about a play that she wrote and directed with the same name. In her response, she said that the project was a dedication to her deceased.
Television shows and movies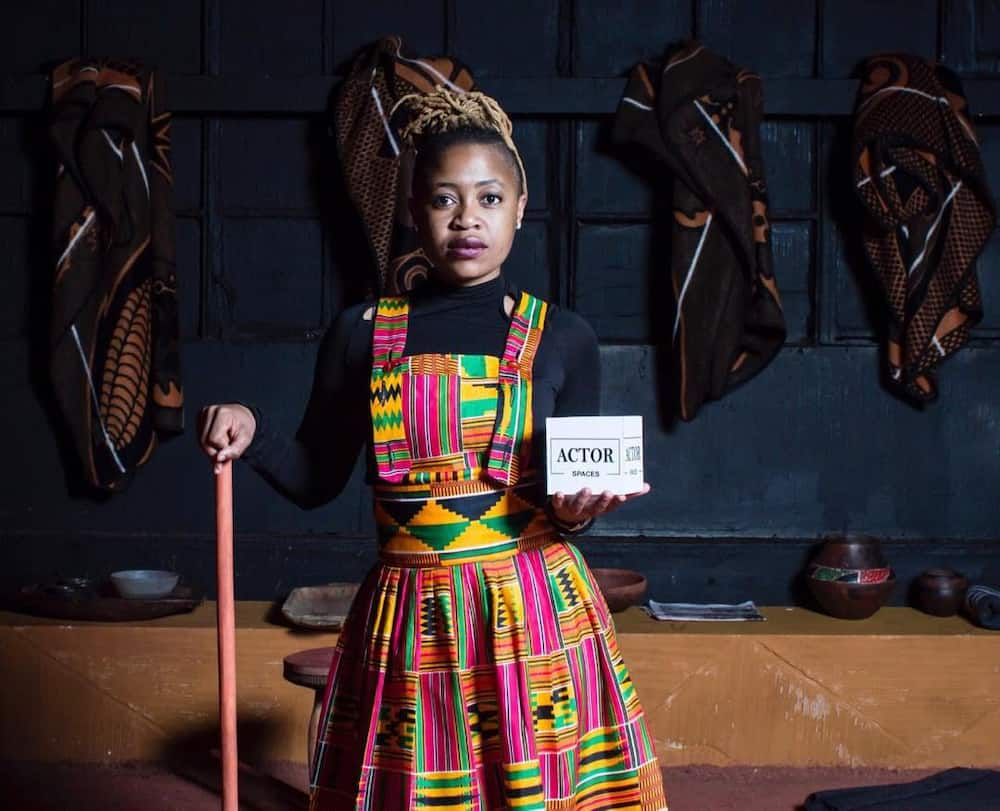 Kgomotso Momo Matsunyane has made a significant contribution to the South African film industry. Her appearances in various films and television series depict her to be talented and determined in whatever she does. The list below outlines the movies/television series she has been featured in and the roles she took.
Dream World – Season 1 and 2 (Neli)
eKasi: Our Stories – Season 2 (Heather)
Mamello – Season 1 (Teresa)
Kota Life Crisis – Season 2 (Lydia)
READ ALSO: Junior Khanye age, measurements, family, education, foundation, current team, position, stats, salary, story and Instagram
Similarly, she made magical appearances in the following movies:
Chin Up! (2019) – Scoffing Ad Woman 1
Gums & Noses (2004) – Terry
The fact that her father is a director makes her work extra hard, especially when they are working on the same project with him. She believes that she can rise higher than her father, whose role in the scene is remarkable.
Momo Matsunyane Instagram
Similar to most celebrities, Momo is on Instagram. She has over 8,000 followers, Desmond Dube being among them. Also, she follows over 1,000 followers on the platform. Often, she posts pictures with her colleagues and father.
You can follow her on the platform to see some of her hot photos never seen by other people. Also, if you are her fan, you will get to know about her upcoming projects in advance before anyone else.
Momo Matsunyane is not only beautiful but also talented. With time, she has become a darling to many people in the country who closely follow her entertainment projects. Her rich family background in the scene has not stopped her from pursuing her individual dreams. Momo is unique in whatever she does because she believes she can build a reputation from her hard work. If you are her fan, then expect more from her because she is here to stay.
READ ALSO: Rhulani Mokwena age, family, parents, foundation, pictures and profiles