Patricia Lewis now: husband, songs, cancer and more
Patricia Lewis is a singer, TV presenter, and actress hailing from South Africa. She is best known from her extremely successful album titled "Wie Sou Jou Kon Liefhê Soos Ek," which reached the heights of gold status on the very day it was released. Away from that, she has shared the stage with Kurt Darren and Jim Reeves.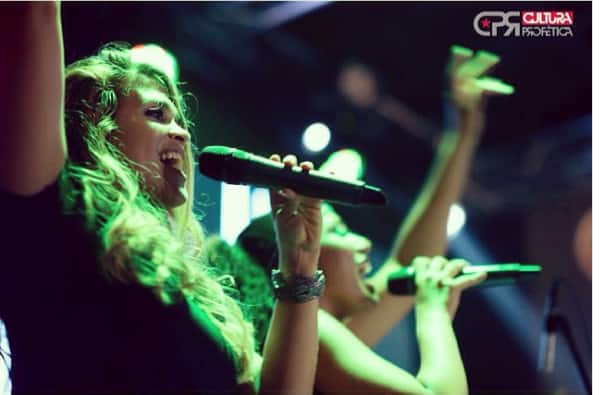 Close to a decade ago, Patricia Lewis decided to abandon the limelight. Where is Patricia Lewis now? Just where exactly is the famous and successful artist who has 12 albums that have platinum status?
READ ALSO: Suzelle DIY biography: age, real name, baby, husband, parents, DIY videos, books, TV shows, awards and Instagram
Patricia Lewis age
The former singer was born on 22 September 1967 in Gauteng, South Africa. She is currently 52 and will be turning 53 later this year. Amazing, right? She looks way much younger for her age.
Patricia Lewis husband
She has been married to Mark Whitfield for at least 16 years now since May 2003. The two met when Patricia was filming one of the Bang Jan Dooie Jan episodes. Obviously, Patricia Lewis wedding photos were amazing. Together, the two have a Patricia Lewis son who will be turning 16 years old later this year. By all accounts, the son is both an introvert and a promising academician. He also sings very well and has taught himself the piano.
Patricia Lewis songs
At the height of her career, the talented Patricia Lewis had several hit songs that generated lots of sales. Some of her songs are listed below:
Single Girl
Doodgewoon
Sleep Angel Sleep
Ek Is Lief Vir Jou
Save The Last Dance For Me
Wals Van Die Seer
If You Love Me Let Me Know
Vir Ewig En Altyd
You're My First Love
Summer Nights
Moonlight Stranger
Superster
Gee My Nog 'N Kans
Jy's Die Rede
Ek Verlang Na Jou
Ice Cream Days
Wie Sou Jou Kon Liefhe?
Ek Het Nuus Vir Jou
Sing a Song of Christmas
You Needed Me
The First Kiss Goodnight
Xanadu
My Paradys
Give Me Back My Love
Ek Huil In Die Reen
Hier Is Ek
Rugbytyd / Play The Game
Sal Ons Dit ooit Kan Keer
Hopelessly Devoted to You
Jy's Die Een
Ek Glo Wat in More Wag
You're the One That I Want
Patricia Lewis movies and TV shows
Aside from music, she has also featured in a number of TV appearances. These include:
Celebrity MasterChef South Africa - Season 1
My Story - Season 1
Strictly Come Dancing - Season 3
Supersterre - Season 1, 2, and 3
Blonde Ambisie
Toyota Top 20
Republiek van Zoid Afrika – Volume 5
Patricia Lewis cancer
Sadly, in 2009, the artist was diagnosed with cancer. Doctors detected six tumors on her thyroid that made it difficult for her to sing. After having the tumors removed, she decided to quit the limelight in 2010. Incidentally, this was also the time her son started grade 1. Her very last show was a massive one featuring 5,000 people.
Patricia Lewis net worth
The exact net worth has not been able to be determined. However, multiple sources estimate it to be within the range of between $1 and $5 million.
Patricia Lewis now
Presently, gorgeous Patricia lives a quiet life with her family in Ballito close to the beach. Patricia is currently working in the property industry. According to her, the business is doing well, and she is satisfied although she did come out for a bit to film Celebrity MasterChef SA. Last year, the artist admitted that she might very well come back to TV after receiving offers of a promising Afrikaans show. Besides, she is open to doing another album if all goes well.
Away from property, she also bakes cakes for orphanages and nursing homes in her community. She also involves herself in charity work when the property business is low. She says that charity work satisfies her because of the happiness it brings to others.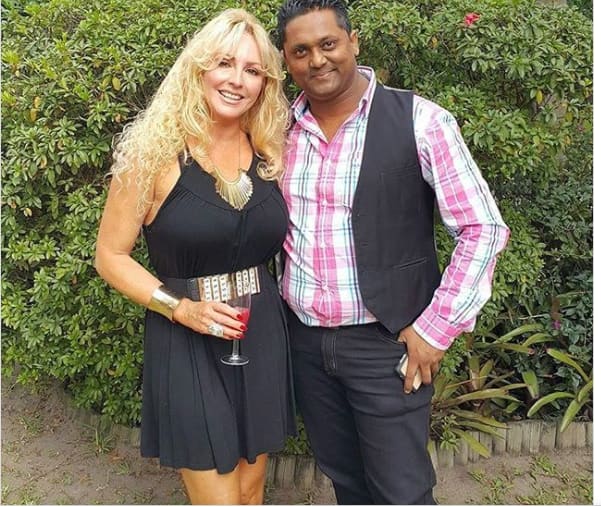 READ ALSO: DJ Arch Junior age, family, videos, in America, Britain's got talent, Instagram
Patricia Lewis is still a fun and loving personality we all came to love and adore. Hopefully, she will make a public appearance every now and then so that we get a reminder of what greatness sounds like. We wish her all the best in her upcoming projects.
READ ALSO:
Latest Kabza De Small songs 2019-2020
Buyelekhaya Dalindyebo bio, age, children, wife, parents, release from jail, profile
Cathy Mohlahlana bio, age, family, education, qualifications, stunning pictures, contact details, Instagram
Andile Masuku age, children, loss of son, husband, wedding, pictures, SABC and Instagram
Eskom Power Stations: Complete list of power stations in South Africa, locations served by each one and their capacities
Source: Briefly News