Top trending YouTube music videos South Africa for January 2020
2020 has begun on an extraordinary note. The music artists in the South African and international entertainment industry are well prepared to serve their fans with lots of incredible performances. The great songs that they are dropping this year are worth watching out for. Check out this list of the most trending songs in 2020.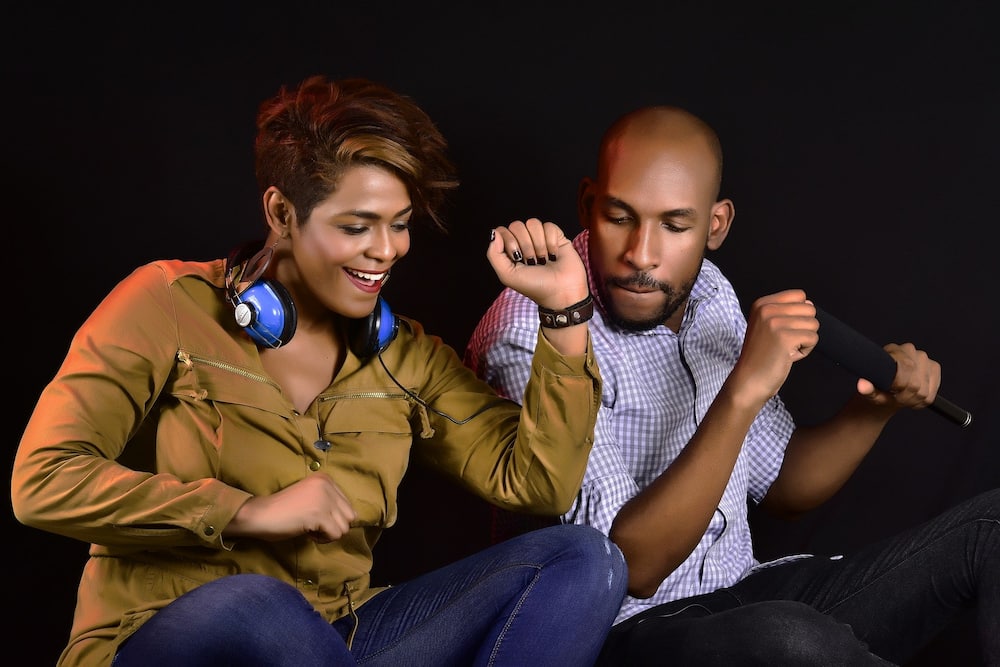 These trending music videos in 2020 will cure your weekend hangovers. Who could foretell that the entertainment industry has been waiting to commence the year in style? The songs will make you fall in love with music even more.
What are the trending YouTube music videos in South Africa in January 2020?
Do not be left behind. There are lots of exciting South African and international music videos coming your way this year. Here are the leading trending music videos on YouTube this January:
1. Justin Bieber- Yummy
Justin Bieber, no doubt, is a very popular name. The singer is a rare gem. His music is incomparable. Have you listened to his January release "Yummy"? Please do. Many sweet words cannot describe the emotions that this addictive song will stir in you.
The mixture of the beats, lyrics, and vocals are a masterpiece. Is Justin singing about Hailey Baldwin, his wife, Selena Gomez or any other romance he has had in the past? Justin has not come out in public with an explanation to satisfy his fans' curiosity.
2. Eminem- Godzilla ft. Juice WRLD
The legends, Eminem and the late Juice WRLD, are breaking the internet. Their song, "Godzilla," is driving people crazy barely weeks after its release. This is the first official single after the death of Juice WRLD on 8th December 2019.
Eminem is at it again with his powerful rap style. He and Godzilla seem like they used infinite lungs to rap this song! Are they even breathing in this song? The duo is pure and exceptional talents coming together to create a bomb.
3. Jonas Brothers- What a man gotta do
"What a man gotta do" is a hilarious video that has a great message behind it. It is a question about how much more efforts men should put in a relationship for their ladies to appreciate them. The song will leave you in stitches and put you in a good mood instantly when you are upset. Jonas Brothers and their wives are a bunch of funny people in this video.
The video shows the fun and success that comes with working together as a family, especially as a married couple. Nick and Priyanka Chopra, Joe and Sophie Turner, and Kevin and Danielle make the video one of the best so far this year with their supper dance moves.
4. Mac Miller- Good News (Lyrics)
On 7th September 2018, the world mourned the loss of its promising artist, Mac Miller, due to an accidental drug overdose. The first official music release after the demise of Mac Miller is out. "Good News" was released on 1st September 2019. It was officially affirmed that it would be part of his posthumous album "Circles" on 9th January 2020.
READ ALSO: Nokuthula Mavuso opens up about leaving the church over skirt complaints
His song "Swimming and Circles" sounds like he was saying goodbye. This song has an almost similar message to "Swimming and Circles."It talks about people around him, wanting him to suppress negative thoughts in him and stay positive, but he felt lost for not being able to express himself. Fare thee well, Mac Miller.
5. James Blunt-Monsters
Directed by Vaughn Arnell, "Monsters" is a song that will send chills down the spines of most listeners. Tears will roll down your cheeks, but you will not notice that you have been crying, for it will draw all your attention from the begging to the end.
It is a eulogy to his ailing father, who is yet to pass away. The singer is saying goodbye and accepting reality as it is. In real life, his father is battling the late stages of chronic kidney disease. Everyone needs their parents at some point, no matter how old they are.
6. Sha Sha – Tender Love Ft. DJ Maphorisa, Kabza De Small
Here is another great Amapiano hit from the rising Zimbabwean queen of gifted voices, Sha Sha. The song features the famous DJ Maphorisa and Kabza De Small. The beats are on point! The lyrics are emotional. It is a love story of a beautiful couple who ended up in a breakup.
7. You should be sad- Halsey
There are no accurate words to explain this amazing song. You must listen to it and experience its beauty. Here is a song to uplift your spirits after breaking free from toxic relationships. It also encourages those who are afraid to move on from toxic romance to be brave enough to do it for their good.
READ ALSO: "The devil had me": Kanye West tells students Jesus saved his life
Fans speculate that the song is about her ex-boyfriend, G-Eazy. He cheated on her. In the video, renowned female celebrities like Lady Gaga, Shania Twain, Christina Aguilera, Carrie, and Halsey herself are in adorable revealing bikinis. The song is both emotional and wild. Great work, Halsey!
8. The Only One- Benjamin Dube ft. Hlengiwe Ntombela (Video)
The gospel music stars, Benjamin Dube and Hkengiwe Ntombela, deserve a standing ovation because of their new song. "The Only One" will make you reflect in-depth about your Christian faith. It is a slow worship song that takes all the stress away.
9. Blake Shelton-Nobody but you (Duet with Gwen Stefani)
The gorgeous Gwen Stefani has paired with the talented Blake Shelton to release a soothing harmony, "Nobody But You." Their fans are eagerly waiting for them to announce their wedding date. Stefani's divorce has caused tension and delays, but they are working towards it.
10. Selena Gomez- Rare
Selena Gomez's name somehow always pops-up in any conversation about Justin Bieber by their fans. The pair shared an unforgettable love story that never materialized into marriage. "Rare" is her new song, and billions of people cannot keep their eyes off the video.
Selena is truly blessed. She can sing about the silliest things if she wanted, like why you should breathe, and you will nod your head to the rhythm with no complaints. Her beauty and glamour make the video a rare piece. On a lighter note, would you prefer to be "rare" or "yummy"? The song encourages you to love yourself more for you are special.
This year, the South African and international entertainment industry will leave most people in awe. The music artists are moving entertainment to the next level. Quality images, raw creativity, breathtaking beats, outstanding choreography, and more has been made a priority in the music videos that are being released. The pace has been set, therefore, expect more hits from the best.
READ ALSO: 10 most expensive cars and their celebrities owners in South Africa
Source: Briefly News