Top 11 aviation schools in South Africa
Aviation schools in South Africa are recognized internationally as some of the best institutions for training aviation professionals. There are many qualified flight professionals in South African. However, by enrolling for training in the best aviation schools in South Africa, it becomes easy for you to stand out in this competitive industry. Ensure that the aviation school in South Africa that you choose to enrol in is certified by the South African Civil Aviation Authority.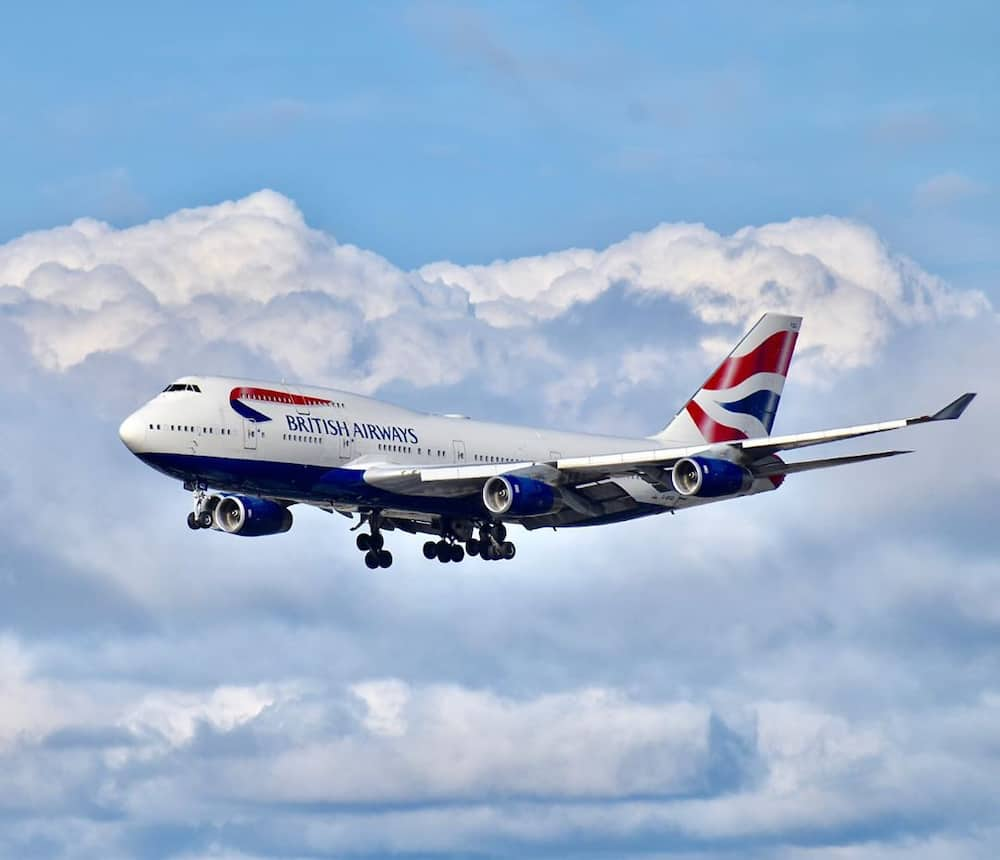 Knowledge in information technology is being integrated into aviation courses today to help an African pilot to diverse his or her career into the information technology sector, where there are more job opportunities. Flight Radar South Africa applications are on high demand because clients want to track flights globally through the real-time information that is provided by the radar systems in various airports.
List of aviation schools in South Africa
Here are some of the top rate aviation schools in South Africa.
Sky Aviation Academy
Allow Sky Aviation Academy in Durban, Kwa Zulu Natal, to make your dreams come true. The courses that are provided here are diverse. This institution trains pilots, flight radar experts, cabin crew, flight travel consultants, ticketing agents, and more. The institution has been continually recognized in the industry for over 15 years because it has maintained an admirable reputation.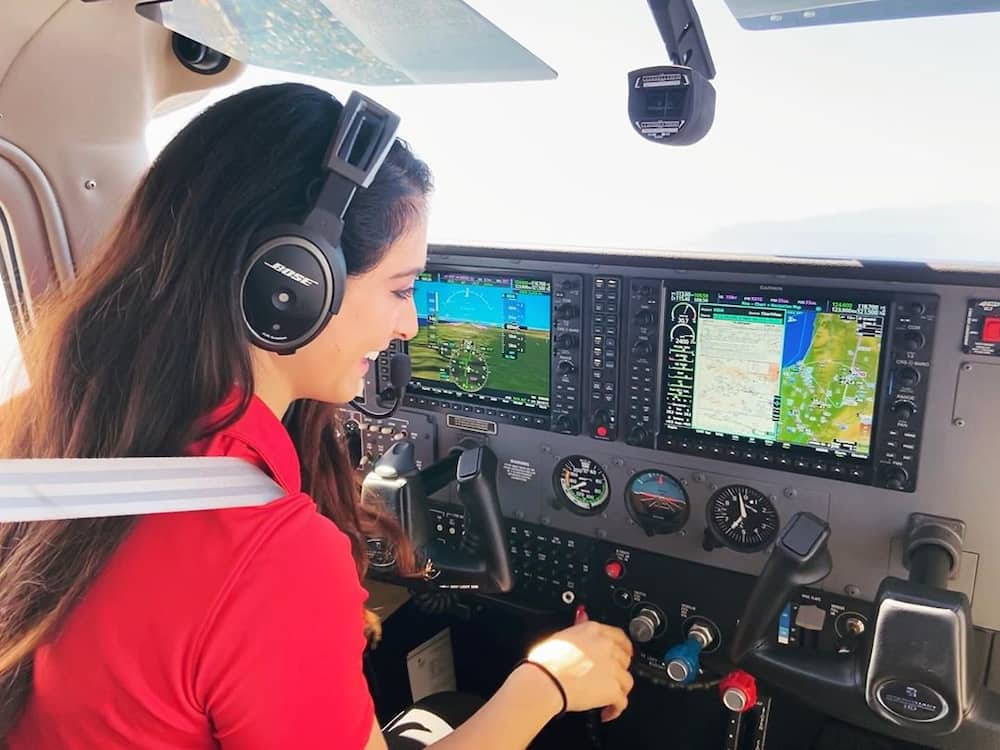 Virginia Flight School
If you would love to experience the lifestyle at the Durban coastline as you study, Virginia Flight School is the place to be. It is located at Virginia Airport in Kwa Zulu Natal. This aviation college is a fixed-wing flight training institution.
Cranfield Aviation Training
Cranfield Aviation offers courses for flight deck professionals, flight instructors, cabin crew, maintenance crew, and more. They have a program for CV writing assistance and giving out information on aircraft vacancies. Drone practical instruction has been implemented. Their training facility is located at Chartwell, near Fourways, Johannesburg.
Blue Chip Flight School
Blue Chip Flight School has extraordinary and passionate professionals who are enthusiastic about teaching and mentoring their students. They have advanced teaching facilities, and they engage in in-depth research to understand the trends in the flight industry for them to mold graduates who fit in the modern flight industry.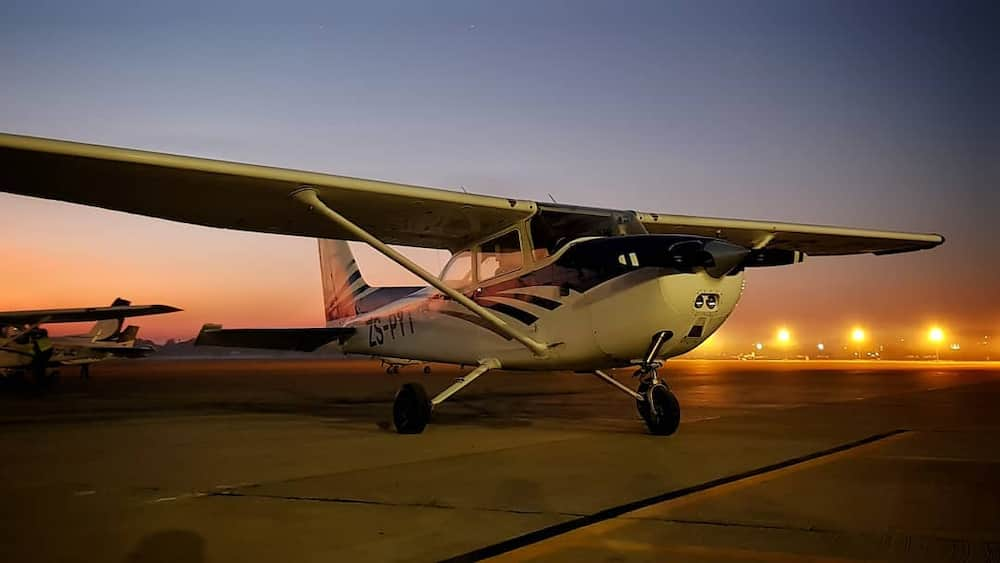 Eagle Air Flight School
Situated in Pretoria at Wonderboom Airport, Eagle Air Flight School is one of the most affordable and top-rated aviation schools in South Africa. International students from Botswana, China, Abu Dhabi, Angola Mozambique, Kenya, Nigeria, Ghana, Zimbabwe, and India have built a successful career after their experience at Eagle Air Flight School.
Morningstar Flight Academy
There are fantastic opportunities and qualified instructors at Morningstar Flight Academy to help you explore the opportunities and the potential inside of you to the maximum. It is located in Cape Town at the Morning Star Airfield. It is a logical choice for flight crew training in South Africa.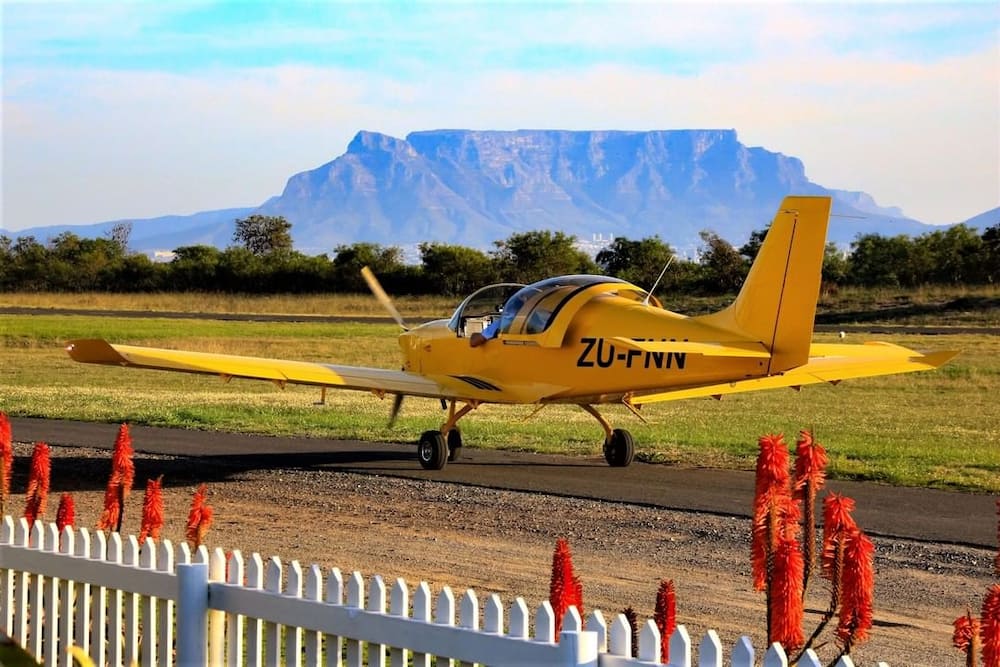 AAA 4 Pilots
AAA 4 Pilots flight school is located at Hanger 8 Airport, Virginia, Durban North. They deliver superior quality training that you deserve. At the institution, you will get value for your money. For more inquiries about the academy, visit their website.
Johannesburg School of Flying
Since 1981, when Johannesburg School of Flying, the school has never lost its glory. It is well known in South Africa for producing highly skilled flight professionals who never disappoint their employers and clients. Training takes place at Rand Airport.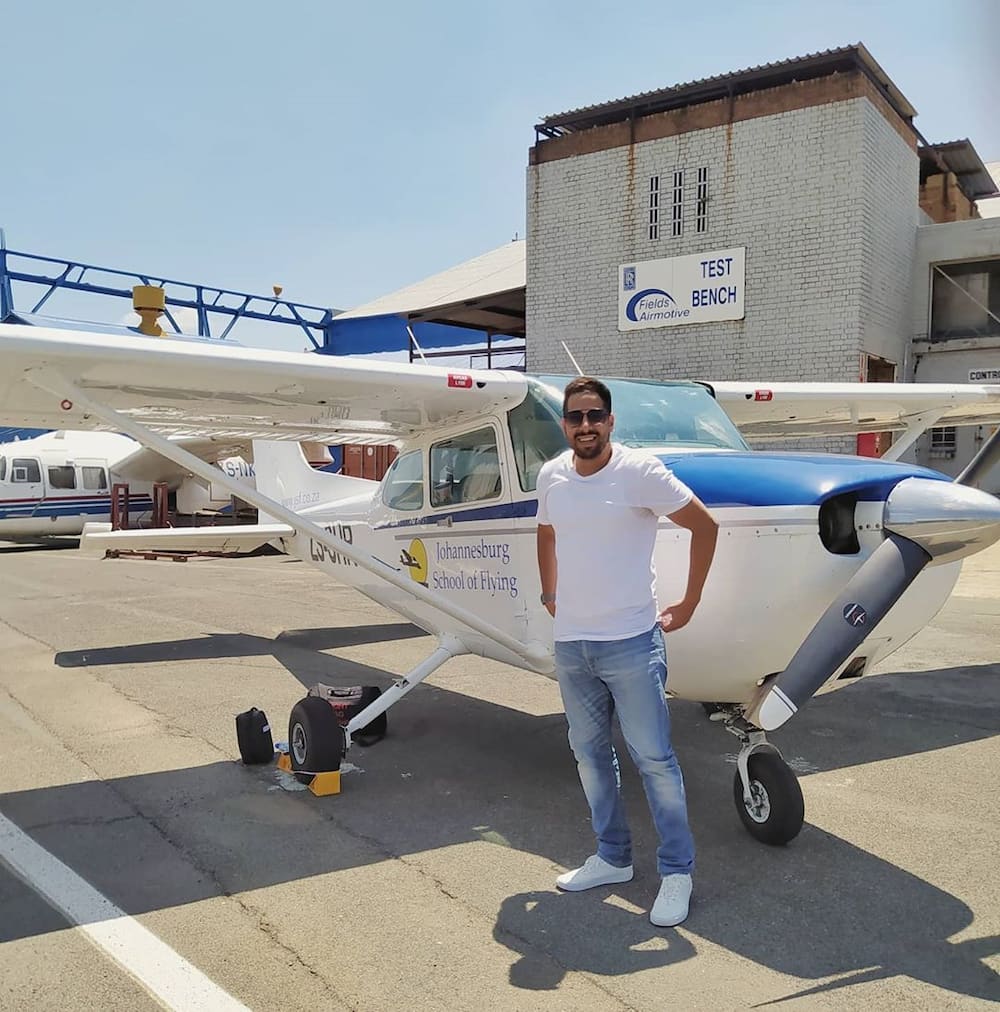 READ ALSO: Teenager, 16, set to secure a private pilot's license while in school
Aeronav Academy
Aeronav Academy is located in Lanseria airport, Johannesburg. For over three decades, the institution has been producing prominent aviation professionals. They have a practical syllabus to complement the theory that is taught in a classroom setup. You can join the best aviation alumni in the Southern Sahara region of Africa by graduating from Aeronav.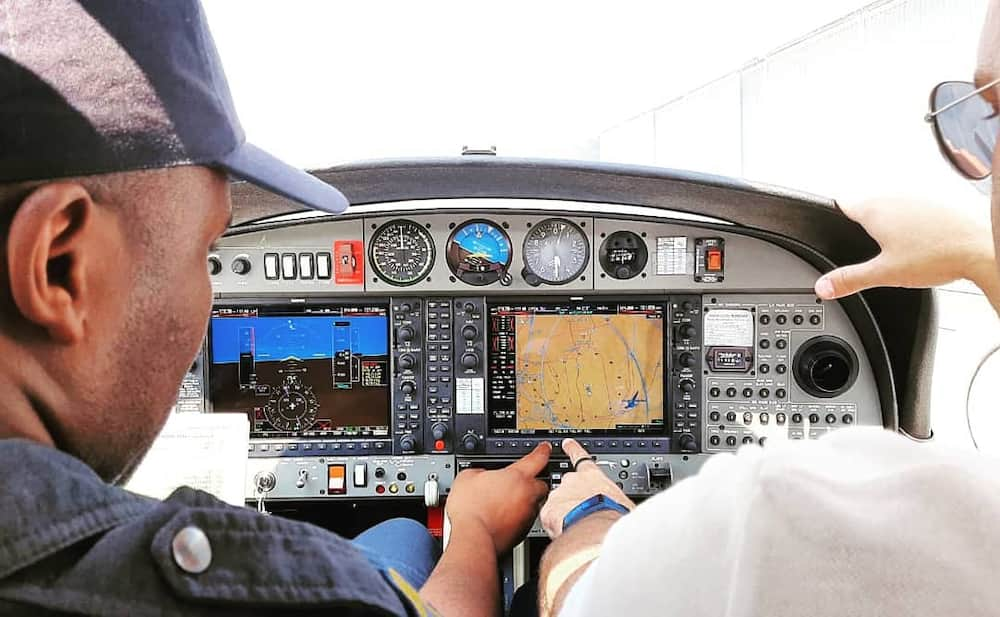 Algoa Flight Center
You can enrol at Algoa Flight Center in Port Elizabeth. The professionals who have Commercial Pilot Licence (CPL) and Private Pilot Licence (PPL) from this academy are highly sought after in the job market.
43 Air School
43 Air School has campuses in Port Alfred, Lanseria, and Port Elizabeth. Their colleges provide accommodation for South African and international students. The training that is offered in this school exceeds international standards.
READ ALSO: Halala: South African police service honors stunning female pilot
Aviation companies in South Africa
After graduating from an aviation school, what are the best companies to seek employment? Here is a list of several South African aviation companies that pay decently and promote career growth and development:
South African Airways
Kulula.com (or Kulula)
SA Airlink
SA Express
British Airways
FlySafair
Mango Airlines
Which aviation courses in South Africa are the best?
Lack of finances should not discourage you from pursuing a course in aviation. Watch out for bursaries in South Africa 2020 and apply. There are government and private institutions that offer scholarships for aviation students.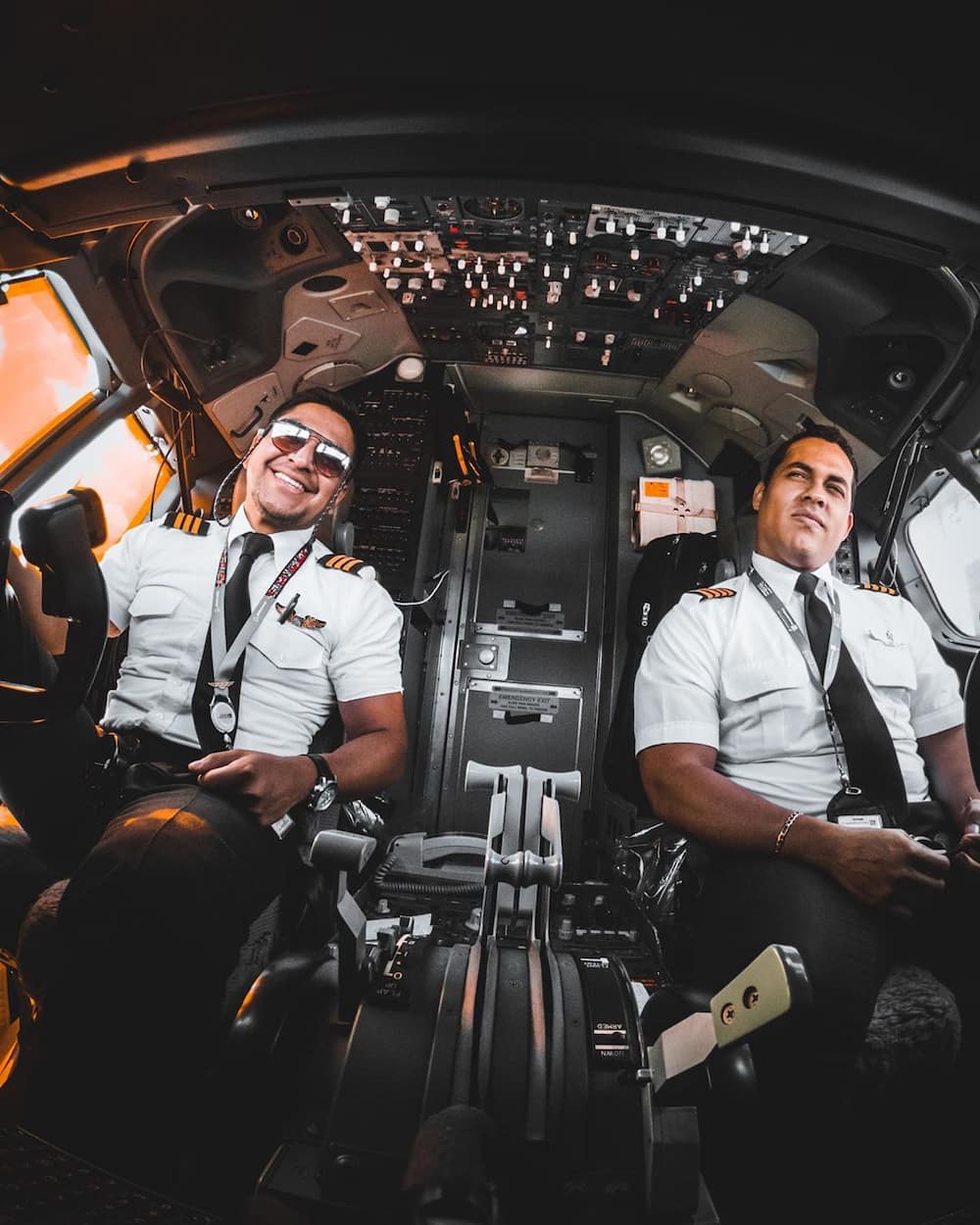 READ ALSO: Meet African-American female pilot with great honors who died at 106
Courses that are offered in aviation schools in South Africa are:
Private Pilot License (PPL)
Airline Transport Pilot License (ATPL)
Commercial Pilot License (CPL)
Airline Pilot Standard (APS)
Aircraft Maintenance Mechanic
Night Rating
Multi-Engine Rating
Aircraft Avionic
Instrument Rating
Flight Instructor Rating
ALSIM ALX Simulator training
Validation and Foreign Licenses
Aircraft Hire and Fly
Airline Multi-Crew Co-operation
Airline Jet Orientation (AOJ)
Ground School Lectures
Radio Telephony courses
Aviation English Language Proficiency Tests
Foreign License Validations
Gyrocopter
Conversions and Renewals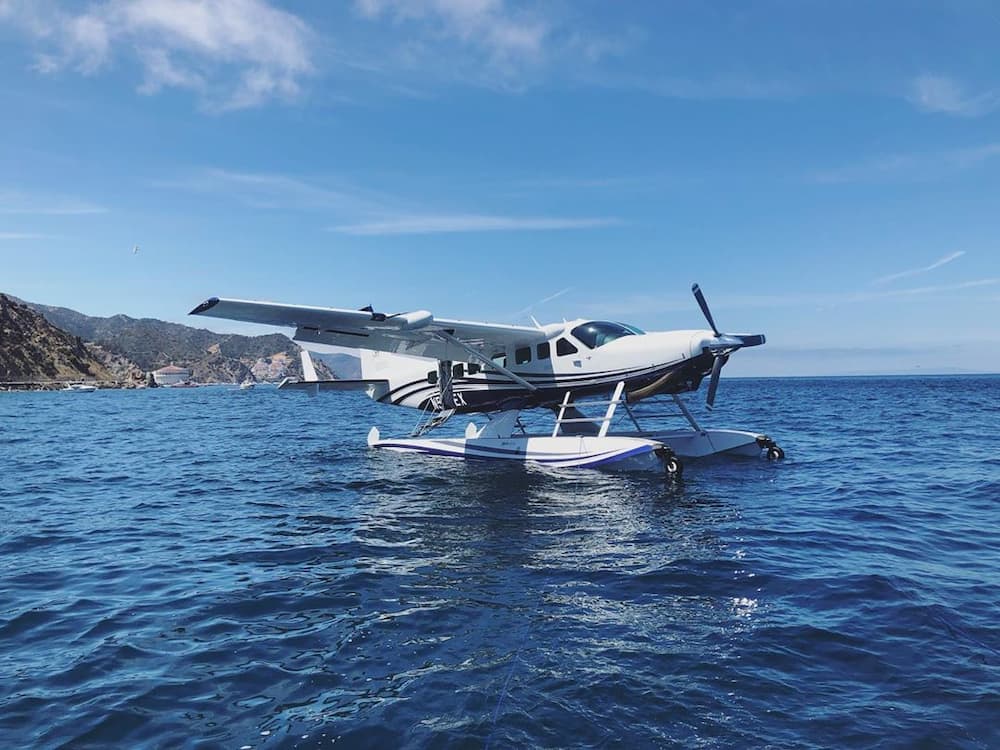 READ ALSO: 17-year-old becomes licensed pilot before graduating high school
What are the best aviation careers in South Africa?
Here are several aviation careers that are on high demand in South Africa:
Aircraft and avionics equipment mechanics and technicians inspect and maintain aircraft.
Airline and commercial pilots fly passengers and cargo between destinations.
Flight attendants ensure that passengers and the pilots are safe, secure, and comfortable.
Air traffic controllers control, monitor, and authorize the landing, taking off, and other instructions that the pilots will need while they are high in the sky.
Aerospace engineering and operation technicians develop and test new designs of aircraft and aircraft equipment. They also maintain aircraft.
Now you know the top aviation schools in South Africa. Please inquire from the institutions about the courses that they offer and the fees.
READ ALSO:
Coronavirus: The pilot who will bring South Africans home from Wuhan
Halala: SA's Captain Scully Levin honoured as master air pilot
Teenager becomes Britain's youngest qualified commercial airline pilot
Source: Briefly News