MC Hammer bio: age, children, wife, cars, house, songs, net worth, profile
When he came on the scene, MC Hammer took over the world's airwaves with his catchy music. He was one of the most successful artists of his time. Even then, there are still some details about him that some may not be aware of. This biography brings forth those details and answers your questions.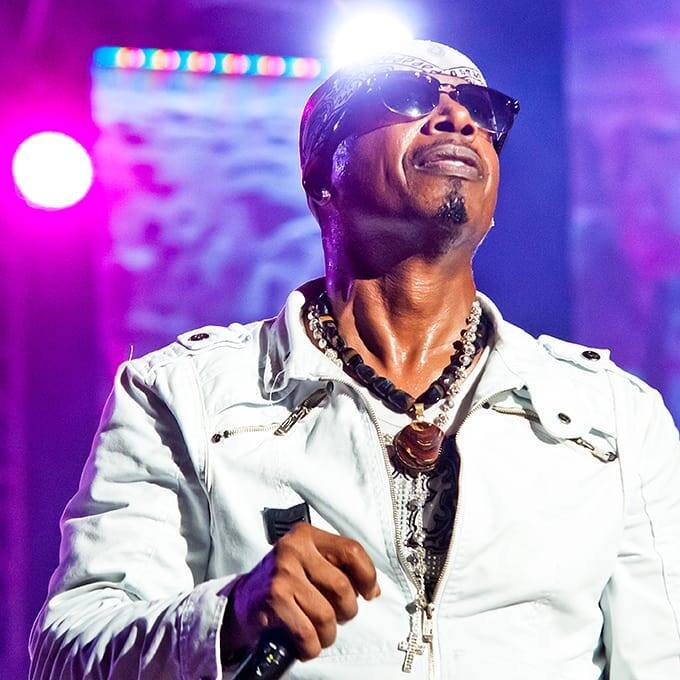 MC Hammer has had a career that would be the envy of many, from being the first rapper to have a diamond-selling album (10 million copies) to working with industry giants such as Tupac Shakur and Teddy Riley. But who is the man behind the name?
Profile summary
Real name: Stanley Kirk Burrell
Nicknames: MC Hammer, Hammer, Hammer Time, King Hammer, Hammerman
Date of birth: 30th March 1962
Age: 58
Place of birth: Oakland, California
Occupations: Rapper, dancer, music producer, entrepreneur, preacher
MC Hammer Twitter: @MCHammer
Instagram: @mchammer
MC Hammer biography
He was born Stanley Kirk Burrell on 30th March 1962 in Oakland, California. This makes MC Hammer age 58.
Early life
His father was a warehouse supervisor, casino manager, and professional poker player. His mother, Betty, was a secretary. He, his mother, and 8 siblings lived in poverty in East Oakland.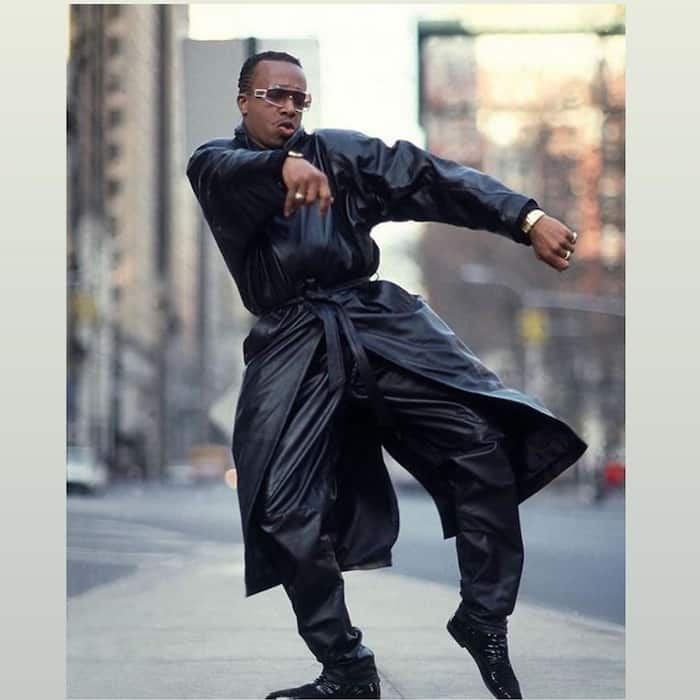 What does MC Hammer stand for?
MC stands for "Master of Ceremonies." He started using it when performing in clubs when on the road with the Oakland A's.
As for Hammer, he recently confirmed via Twitter that he got it from the former professional baseball player Pedro Garcia who was the first to point out that he resembled Hank "Hammerin' Hank/The Hammer" Aaron. Aaron is also a former professional baseball player.
Was MC Hammer in the military?
Yes. During his undergraduate years, he failed to secure a place in a professional baseball organisation so he joined the United States Navy for three years until he was honourably discharged. He served with the PATRON (Patrol Squadron) FOUR SEVEN (VP-47) of NAS Moffett Field in Mountain View, California as a Petty Officer Third Class Aviation Store Keeper (AK3).
When did MC Hammer come out?
His biggest project, Please Hammer, Don't Hurt 'Em, was released in 1990, but he was on the music scene long before that. His first album came out in 1987.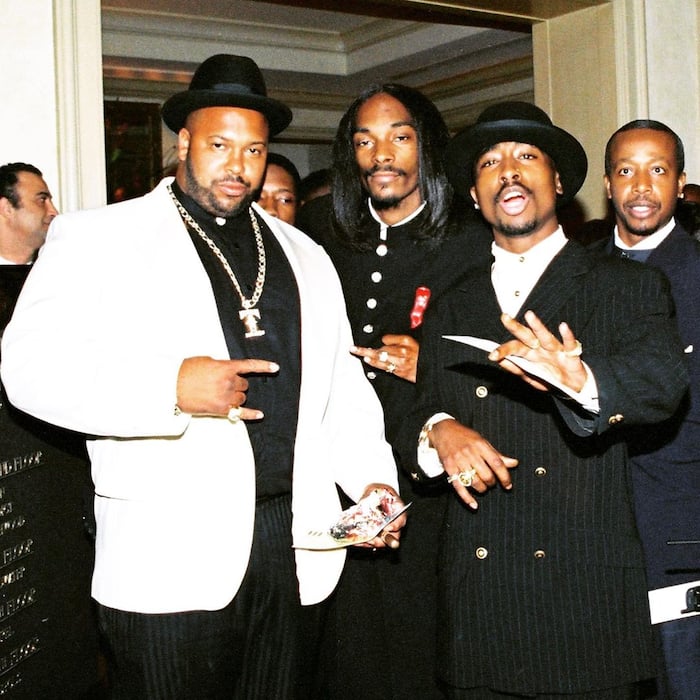 Career
After years of struggling to break into stardom, he borrowed$20,000 from 2 former A's players, Mike Davis and Dwayne Murphy. He used the money to start his own independent record label (Bust It Productions) and record his first project.
He began working on Feel My Power in 1986 and released it in 1987. It sold 60,000 copies and he eventually signed to Capitol Records with a $1.75 million advance.
In 1989, he released Let's Get It Started. It was a revised version of Feel My Power with additional tracks. It sold 2 million copies.
READ ALSO: Lebo Mathosa biography: death, songs, parents and more
In 1990, he released Please Hammer, Don't Hurt 'Em, his most successful project. It was the first hip hop album to sell over 10 million copies. To date, it has sold 18 million copies. It contains his biggest song, U Can't Touch This and MC Hammer Pray. In 1991, he released Too Legit to Quit, which sold 5 million copies.
Throughout his career, he has sold over 50 million records.
Why do Super Freak and Can't Touch This sound the same?
U Can't Touch This samples Rick James' 1981 single named Super Freak.
Albums
His albums so far are as follows:
Feel My Power (1987)
Let's Get It Started (1988)
Please Hammer, Don't Hurt 'Em (1990)
Too Legit to Quit (1991)
The Funky Headhunter (1994)
Inside Out (1995)
Greatest Hits (1996)
Family Affair (1998)
Back 2 Back Hits (1998)
The Hits (2000)
Active Duty (2001)
Full Blast (2004)
Look Look Look (2006)
Platinum MC Hammer (2008)
DanceJamtheMusic (2009)
Icon (2014)
Did MC Hammer win a Grammy?
Yes. He received the following Grammy Awards in 1991:
Best Rap Solo Performance for U Can't Touch This
Best R&B Song for U Can't Touch This
Best Music Video: Long Form for Please Hammer, Don't Hurt 'Em: The Movie
Apart from these three that he won, his Grammy nominations and other MC Hammer awards over the years are too many to be mentioned in one article.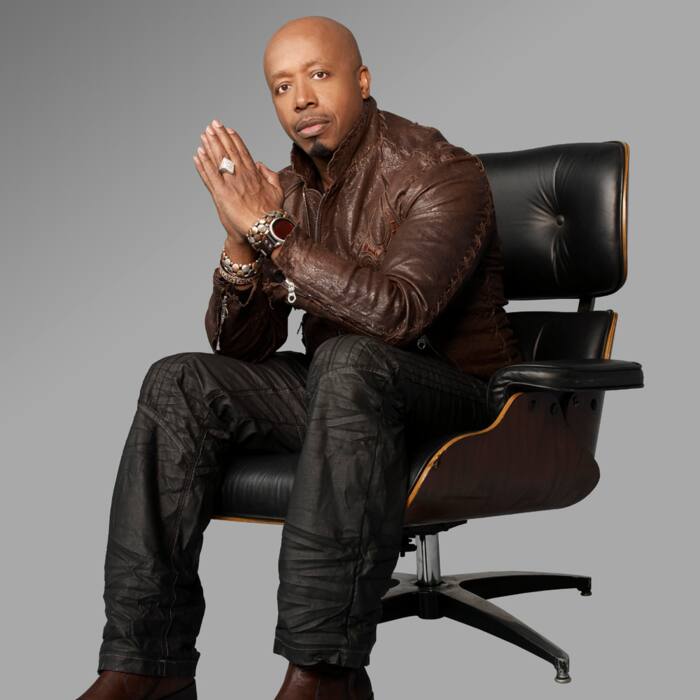 What happened to MC Hammer?
Forbes estimated his earnings in 1990 alone to be approximately $33 million. He had been releasing albums every year, so when there was a delay between 1991's Too Legit to Quit and 1994's The Funky Headhunter, people began speculating that he was experiencing financial trouble.
Aside from spending a lot in employing people from Oakland to keep them away from crime, he had a lavish lifestyle. At his peak, he spent $6.8 million a year on his payroll of 200 people and owned the following:
He still maintains that he does not regret helping those people.
When the album was finally released, despite being certified platinum (1 million copies sold), it failed to be as successful as his previous offerings. Also, the video of the first single from the album, Pumps and a Bump, was banned from the airwaves.
Apart from a candid look into his mansion, it featured what was described by censors as Hammer's erection and therefore deemed too graphic. This limited the song's reach and was the start of things going sour.
READ ALSO: Amanda Joy: age, movies, TV shows, Instagram
Bankruptcy, financial, and legal troubles
In 1996, he was $13 million in debt. He filed for Chapter 11 bankruptcy in Oakland and later Chapter 7 bankruptcy. This was denied by the court on 23rd April 2002.
He was also successfully sued by the following:
Rick James – for copyright infringement
Kevin Christian – in 1992, for copyright infringement, alleging that Here Comes the Hammer was taken from his song Oh-Oh, You Got the Shing
The U.S. government through the IRS – in 2011, for $779,585 in unpaid back taxes from between 1996 and 1997
In 2013, he was arrested in California on charges of obstruction.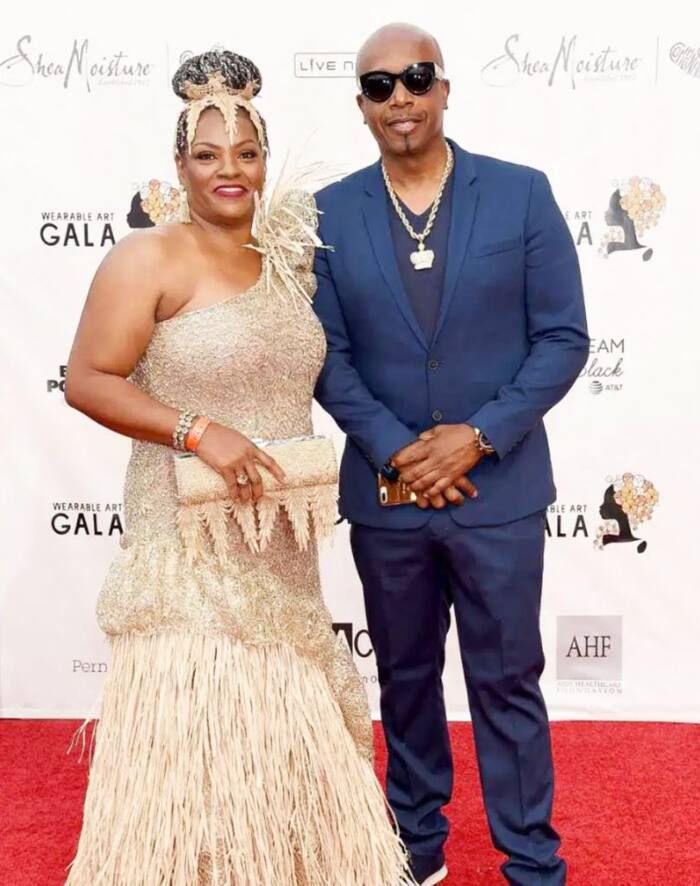 Is MC Hammer rich?
In 2020, MC Hammer net worth is estimated by Celebrity Net Worth to be $2 million. Apart from his regular music concerts, he is a pastor. He also works in tech as a consultant, investing in apps, and helping develop them.
The most successful MC Hammer songs are still popular today, seeing use in movies, advertisements, etc., which means that he receives royalties. He is also the CEO of his own record label.
Family
Today, he lives in a large ranch-style home on two acres in California with his wife, Stephanie, who is 35 years old (married 1985). They have 5 children: Sarah, A'keiba, Bobby, Jeremiah, and Sammy.
That concludes our biography of MC Hammer. Did you find it informative? Let us know your thoughts in the comments section below!
READ ALSO:
Bo Martyn bio: height, relationship, V Wars and images
Cassie Ventura biography: age, net worth, husband and more
Xoli Mngambi biography
Source: Briefly.co.za