When Khutso Thedeli first made a voice-over for Boston Media House, she was incredible. It was commended and aired on the YFM radio station. Almost immediately, she was drafted to co-host a breakfast show, Flava In The Morning. Not only did her radio presenting career started, but she has also become a voice that many fans never get tired of listening to.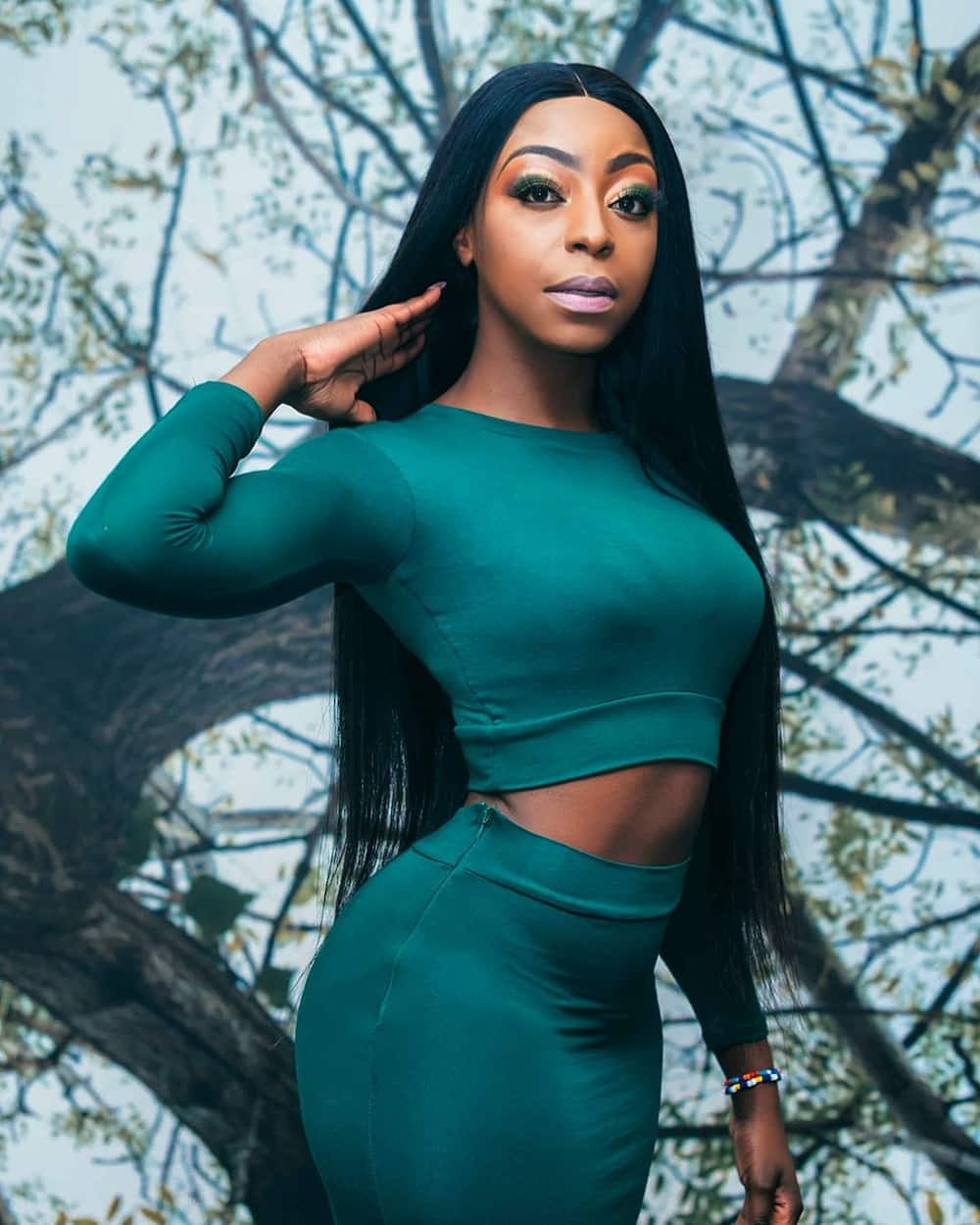 Who is Khutso Theledi? The star radio presenter is one of the most anticipated South Africa's voices. She is YFM's DJ. She caught so much attention in recent years that she prevailed as the face and presenter for Kasi Car Culture & Celeb Rides. Khutso Theledi YFM presenter is also popularly known as a "spinning" lady. She is not just a regular presenter, but also a multi-talented MC and motivational speaker. Discover more about this beautiful fast-rising star in this article.
Khutso Theledi profile summary
Full name: Khutso Thedeli
Birthplace: Mpumalanga
Khutso Thedeli Gender: Female
Marital status: Dating
Profession: Radio presenter
Nationality: South African
Religion: Christianity
Khutso Thedeli Instagram: @khutsotheledi
Khuto Theledi early life
The radio presenter was born and brought up in Mpumalanga. She lost her father at a young age, so she was majorly trained by her single mum. While in school, the fantastic young presenter participated in debates and public speaking. This impacted her as it brought her out of her shell and made her bold enough to speak to any crowd.
READ ALSO: Eric Mathoho bio: age, measurements, wife, current team, stats, salary, cars, house
However, Theledi was often bullied in school because of her bad teeth. She overcame this when her mum got her braces. The multi-talented DJ confessed that she loved to eat a lot of cereals while she was young.
Her passion for television and radio presenting started in her early days. She would always play make-believe presenter with her mum, telling her remarkable stories like a presenter. Theledi had a deep voice that could catch any crowd. She was often teased for it, but Khutso Theledi voice was special for her radio presenting.
How old is Khutso Theledi?
There is no specific information available to the public on what Khutso Theledi age is. Consequently, it is also hard to tell what day and month Khutso Theledi birthday falls into.
Khutso's voice and YFM career
Theledi left her studies at Monash University to join the Boston Media house following encouragement from her sister. There she studied Radio and Sound Engineering. This gave her the opportunities she never saw coming.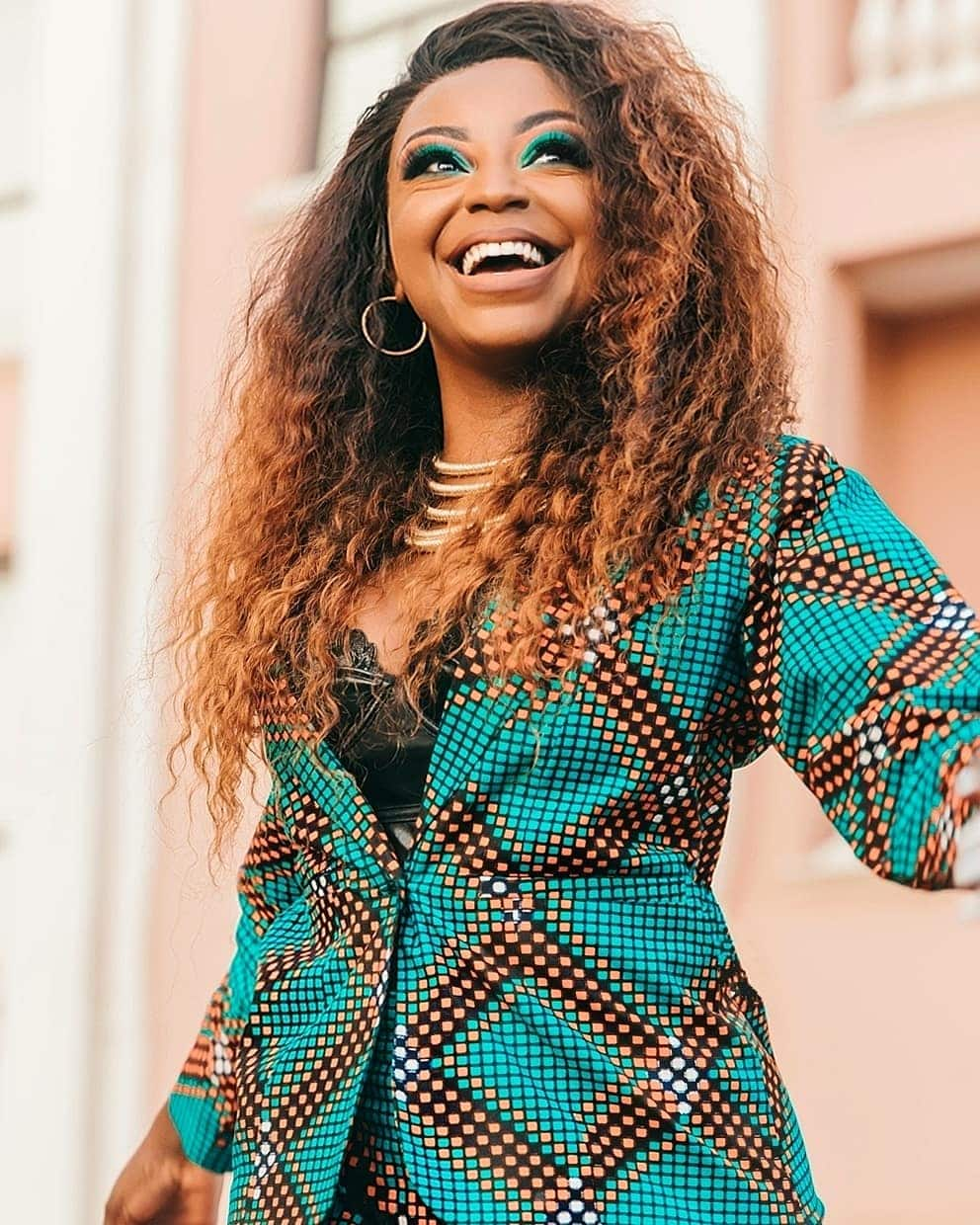 In her first year, she got to do a voice over for Boston Media House. Khutso Theledi voice-over caught the attention of YFM. In no time, she was called to do a demo for a breakfast show. Then she began working with Gauteng's biggest youth radio station, YFM, in 2012.
She worked as the co-host for breakfast show Flava In The Morning for two years. Later on, she joined The Freeway as a co-host. For two years, she stayed on drive time to co-host The Raw Rush with Thulisa Kanzi. Currently, the awesome radio personality hosts YFM's Krunch Time and R&B hot 9 9 chart.
Despite Khutso Thedeli age, her passion, hard work, and consistency have kept her going. She also acknowledges YFM for believing in her. She clearly stated this in an interview saying that "YFM identifies, engages and nurtures talents."
Khutso Theledi cars
The YFM DJ is known for her taste for exotic cars. The first car she used was a BMW 118i 3-Door auto. Then, she started 2019 by spoiling herself with a new ride. Although Khutso Theledi new car model was not revealed, there were guesses that she got a Mercedes-Benz for herself. She took to her Instagram page and posted a snapshot of herself with a touching message:
The pain that you've been feeling, can't compare to the joy that's coming - Romans 8:18???? After my accident, I lost a part of me, I questioned so many things, I'd speak to the nurses who took care of me, my family and boyfriend as well, to try console the feeling I had, spoke to God from the moment I thought I was gone to the moment I woke up.
Khutso Theledi accident happened in 2012 when her Coza collided with a Range Rover in Sandton while on her way to work. When she would confess later, the YFM DJ said, "It took a split second to change my plans for the day. This accident has shown me how precious life is and to cherish every moment."
READ ALSO: Masibusane Zongo age, measurements, family, current team, position, stats, salary, profile
Commenting on how she became car-freaked, she noted that it started when she was in primary school. When her father passed on, he left a red "Gusheshe", a BMW 325i Coupe. In her words, "Dad's Gusheshe taught me what performance meant before I could even understand the meaning or feeling of a high-performance car."
Khutso Theledi images
Theledi is one of the hot radio presenters. Apart from the fact that she has a sweet voice capable of captivating her listeners, her Instagram page is also filled with lots of pictures that will keep you entertained all day.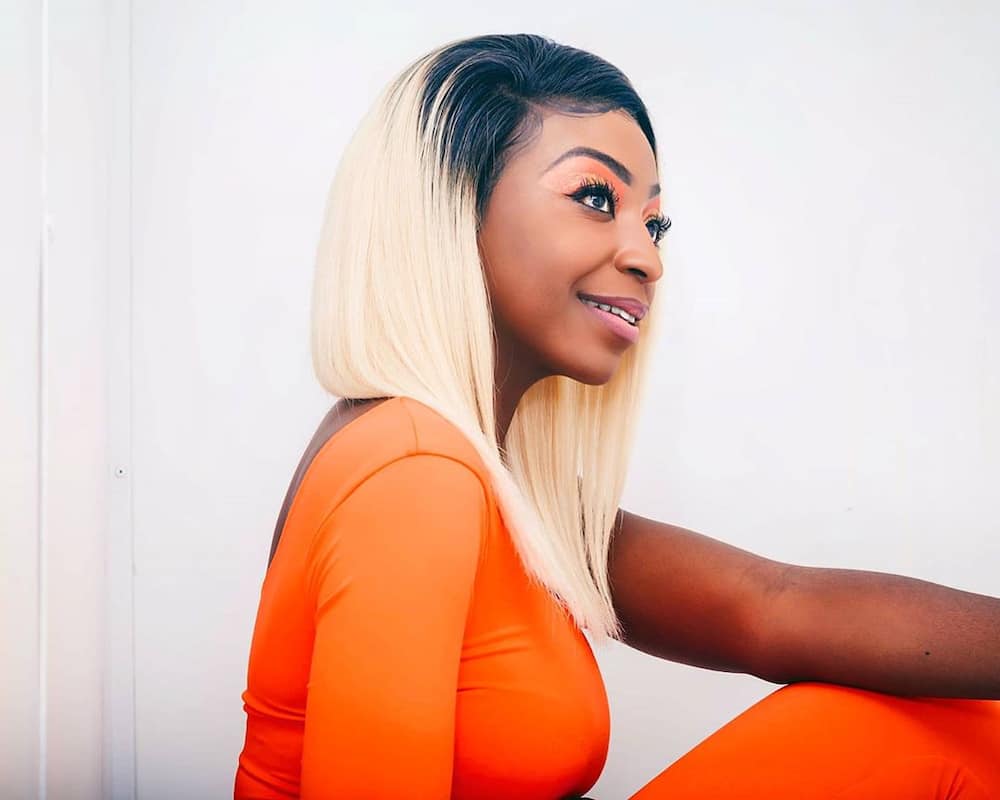 Her beautiful poses make her perfect for modelling if she has considered a career in it.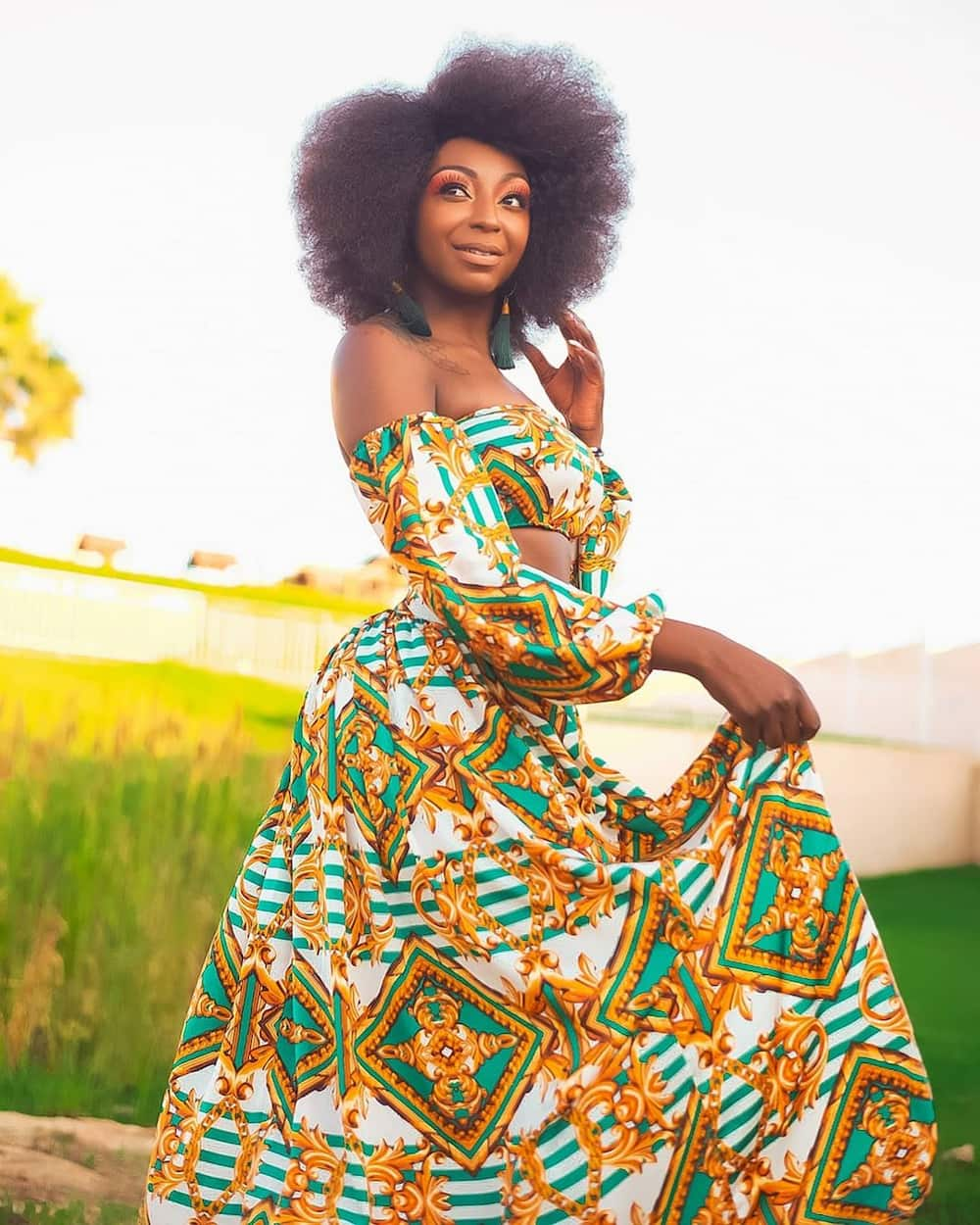 Khutso Theledi boyfriend
Even though the star presenter can be private with her affairs, she surprised her fans with endearing pictures of her boyfriend on her Instagram page. This got fans wondering if this newly found man would end up as Khutso Theledi husband or not.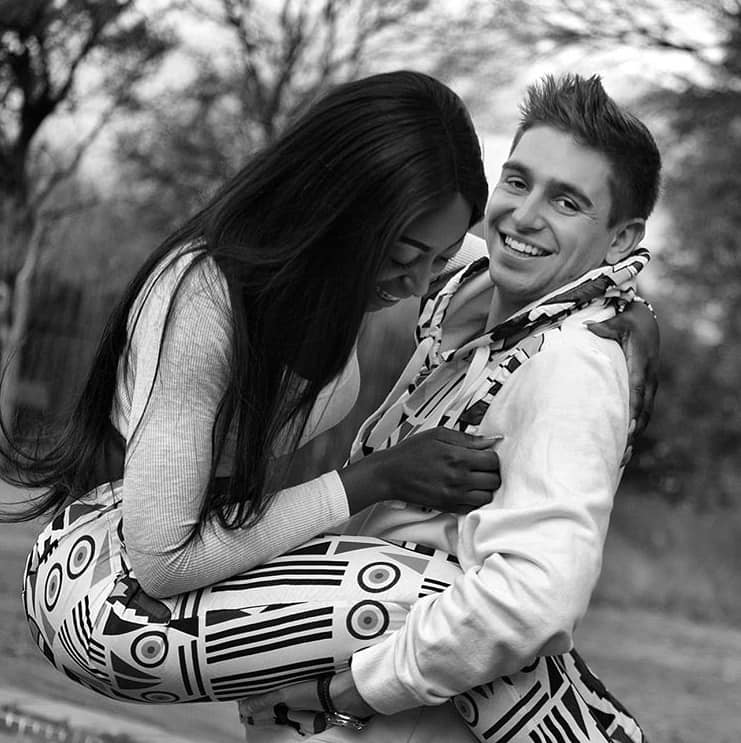 The presenter's Instagram page revealed three incredible pictures of her and her boyfriend with heart-lifting words. In one of the posts on Khutso Theledi Instagram, she wrote, ''I still wonder what I look like in your eyes.'' It is clear that Theledi is head over heels for her newly found love.
Khutso Theledi started her career in YFM with little experience, but now, she has transformed into one of South Africa's most cherished radio voices. Indeed, her incredible journey to stardom has just begun as she keeps garnering fame among youths.
READ ALSO:
Motsoaledi Setumo age, pregnancy, boyfriend, siblings, parents, leaving the Queen, Generations, stunning pictures, Instagram
Daniel Mminele age, children, wife, education, qualifications, SARB, Absa, net worth
Jacques Nienaber bio, age, wife, education, Springboks, salary, army, profile