Who is Zandile Khumalo? | age, kids, husband, sister, divorce, stunning pics, songs, profile
Zandile Khumalo is a talented composer and vocalist who has won the heart of South Africans with her music. She is signed to Warner music. She rose to stardom through her debut album Izikhali ZamaNtungwa in 2018.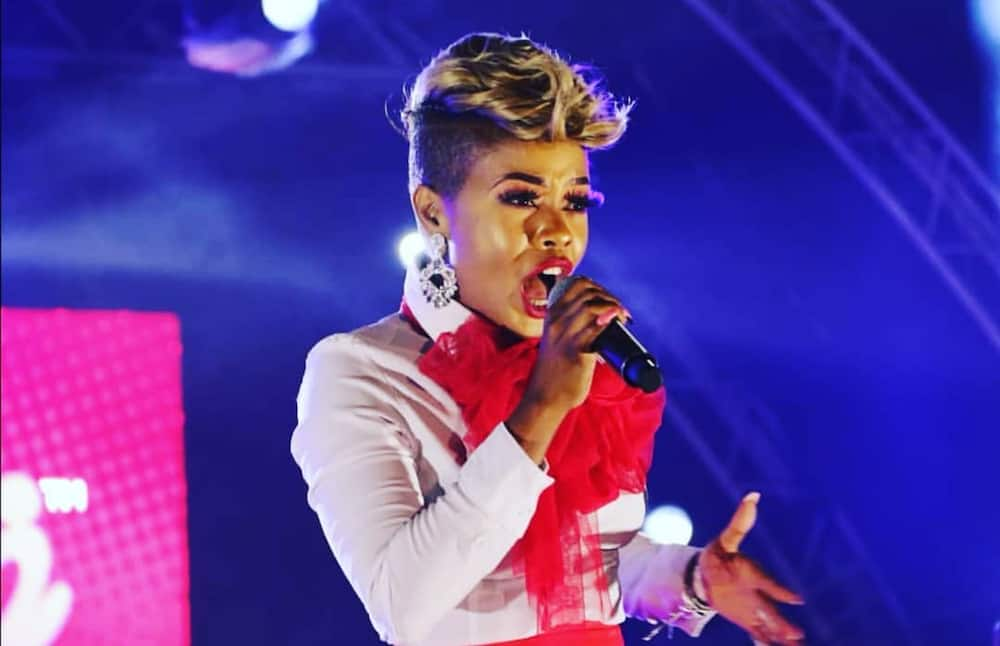 She has always been passionate about music since she was a child. She sang with passion while doing her house chores. Her husband has been helpful in the success she had in the music entertainment world.
Zandile profile summary
Full name: Zandile Khumalo
Birthdate: 15th of February, 1993
Age: 27 years old
Profession: Composer and vocalist
Nationality: South African
Hometown: Johannesburg, South Africa
Relationship status: Married
Spouse: Mhlo Hloni Gumede
Sister: Kelly Khumalo
Zandile Khumalo Instagram: @zandie_khumalo_gumede
The early life and career of Khumalo
Zandile "Zandie" Khumalo, the younger sister of famous South African singer Kelly Khumalo, is also a singer. Warner Music signed her in 2018, and she released her debut album Izikhali ZamaNtungwa.
She grew up in a home with a musical background, but none of her family members made her see a reason to pursue it as a career. Fortunately for her, she got married to a man who is musically inclined. According to her, she was not aware that her husband was into music as of when they first met.
READ ALSO: AB de Villiers age, family, stats, record, salary, net worth, profile
Khumalo explained that her husband kept telling her to go into music, though she never took the advice seriously. She kept declining the proposal until a day when she decided to give it a try. She tried it and fell in love with it. Although people felt she has been hiding for so long, she did not see things in that light. To her, she was only waiting for the right time.
How old is Zandile?
Khumalo is 27 years old now. She was born on the 15th of February, 1993, in South Africa.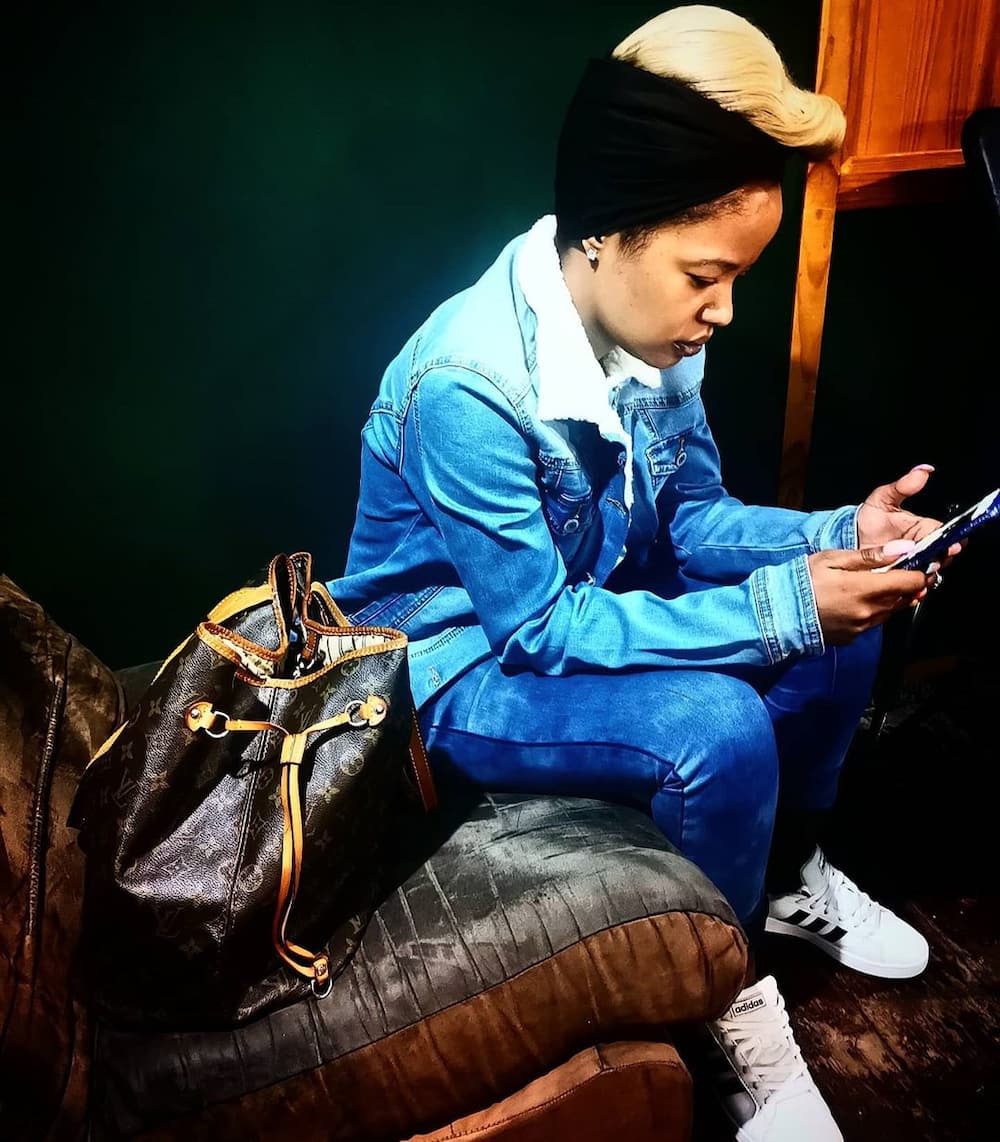 Zandile Khumalo songs
Aside from Zandile Khumalo Ngiyakuthanda music that is available on Amazon Music, she has several songs that she has written and sung. Some of them include the following:
Akwanele
Nangu Makoti
BitterSweet
Ubedlula Bonke
Nami ngiyali'funa
Themba
Grateful
Ngeke
Ungenzani
Soze
Makube Nguwe
Seng'fikile
Love like this
Fiesta
Magic
Who is Zandile Khumalo married to?
Zandile is married to the communications manager of Mbala Noise, Mhlo Hloni Gumede. Their wedding ceremony was celebrated in a traditional way as a means to honour their culture. The event took place at Mgangeni in KwaZulu-Natal on the 1st of October, 2016. Zandile could not help but tell her fans how excited she felt to be married to her sweetheart.
Does Zandile have kids?
Kelly Khumalo sister Zandile and her sweetheart have no kids at the moment. She disclosed that they are not planning to have kids for now during her interview with Tshisha LIVE. She stressed that the pressure is there, and people are already asking when the kids would be coming. In her words, she said:
The pressure is always there, the questions of when are the kids coming, but I have a baby already, my music, and that is the one I am focused on. I would like to have kids but we are not in a rush and we want to plan properly.
Evidently, she has chosen to focus on her music at the moment.
READ ALSO: Bonang Mohale bio: age, wife, education, career, book, Bidvest, contact details
Where can I find Zandile stunning pics?
Zandile Khumalo Gumede Instagram account is filled with breathtaking pictures of the star, her family, and her music.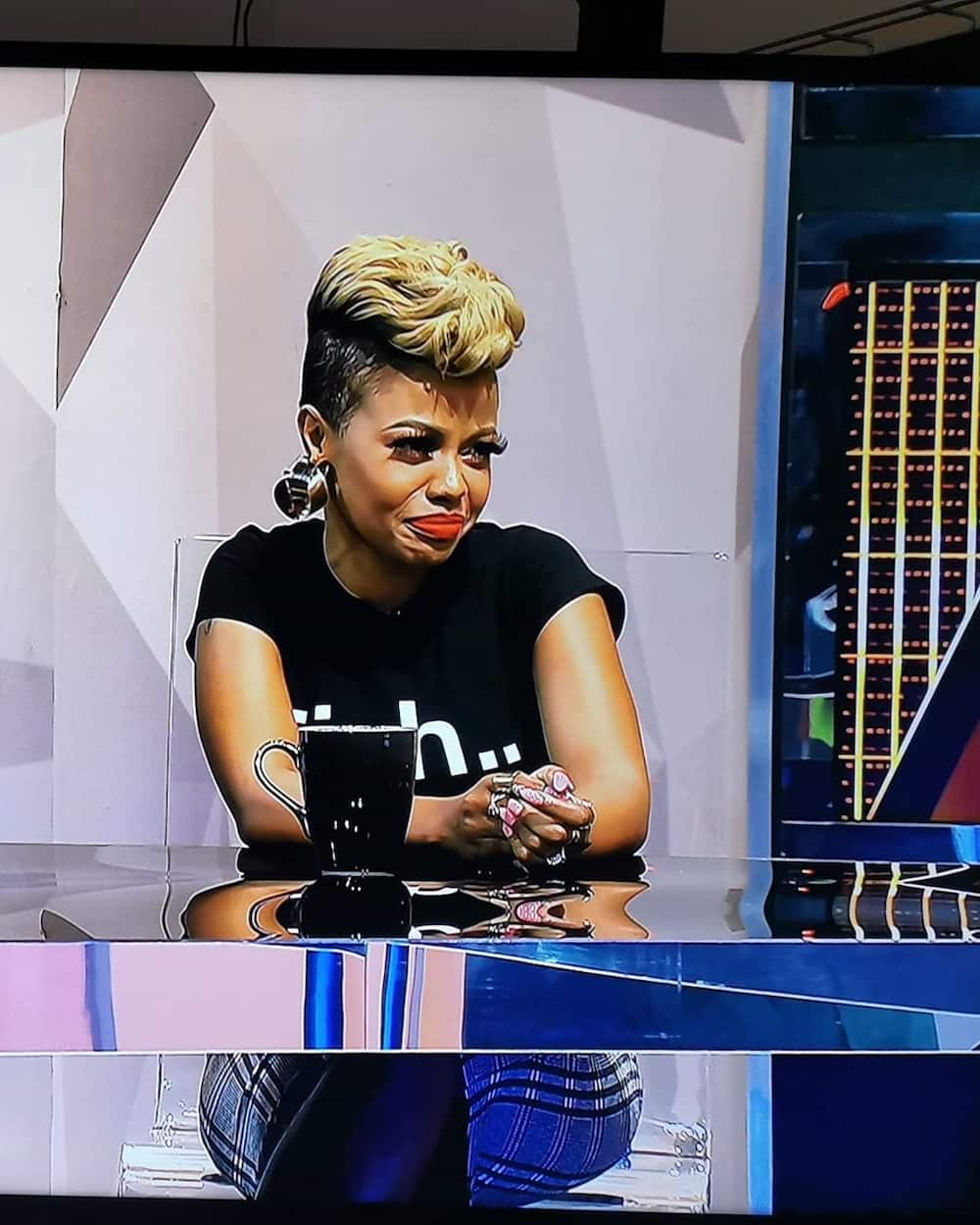 With more than 190,000 followers on her official Instagram account, the fantastic musician always shows her fans and followers what she is up to.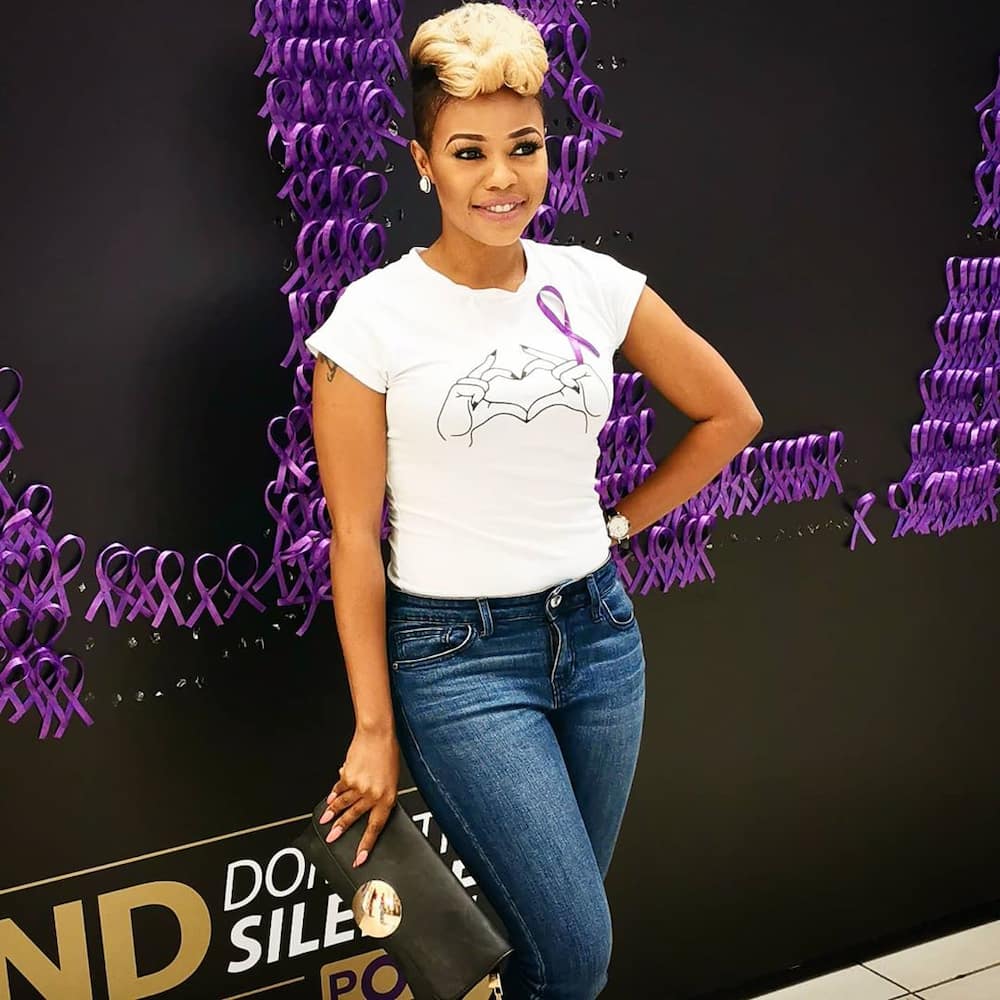 Who is Zandile sister?
Zandile's older sister Kelly Khumalo is a South African singer, dancer, and actress. She is an award-winning actress. Kelly once won the award of the Best Female Artist Award at the South African Music Awards. She is 35 years old, born on the 11th of November, 1984.
What led to the Zandile-Kelly divorce?
Zandile announced her divorce from her big sister Kelly after labelling her as a toxic person. Zandile Khumalo Instagram account was the dashboard for the announcement. Taking to her official account, she revealed her reason for the divorce.
This event unfolded after Kelly clarified matters following an alleged scam involving her sister Zandile and her husband, Mhlo Gumede. According to Kelly's account, an event planner claimed that Zandile's husband had allegedly duped him of R15,000 with the pledge that Kelly would perform at his entertainment lounge.
In addressing the allegations, Kelly disclosed on Instagram that Gumede is her sister's husband and manager. He has never been part of her team and will never be. So, she stressed that the event planner should not involve her in whatever dealings they might have.
However, Zandile replied and noted that her sister cooked up lies against her and her husband because they declined the offer of being part of her upcoming reality show. Kelly responded to her sister's post once again, expressing her utmost disappointment at her. She said she accepted the defeat, and she wished them the best of luck. The sisters' rift was met with mixed reactions from their fans and followers.
Zandile Khumalo is taking life one step at a time, and she is living the best of her life. Her husband's impact on her music career is forever appreciated, and the heat of their love could be felt in her music. What only seems to be of significant concern about her is the unsettled disagreement between the music star and her sister.
READ ALSO:
Dalikhaya Zihlangu bio, wife, family, education, business, cars, house, net worth, contacts
Bret Hart bio: age, children, wife, net worth, profile, how did his career end?
Pebetsi Matlaila bio: age, children, husband, skeem saam, profile
Source: Briefly News