Babo Ngcobo gushes about his mansion after spending decades in a shack
- Babo Ngcobo lives in one of the biggest mansions in Umzinyathi after years of living in a tiny plank house
- Babo Ngcobo expressed his gratitude to fans for buying his music, which allowed him to build the home of his dreams
- It took his five years to build his mansion and the muso had to negotiate with his builder to let him pay bit by bit
PAY ATTENTION: Click "See First" under the "Following" tab to see Briefly.co.za News on your News Feed!
Zakithi Dlamini - Freelance Journalist
After decades of living in a tiny plank house, the award-winning artist, Babo Ngcobo, finally owns one of the most beautiful mansions in Umzinyathi.
It took this musician five years to finish building the home of his dreams because of financial problems and said he thanked his fans for their support.
The star said this mansion started out as a one-roomed shack built with planks. His dream home is a product of five long years of hard work.
He started building the house in 2013 and had to negotiate with his builder, who let him pay bit by bit.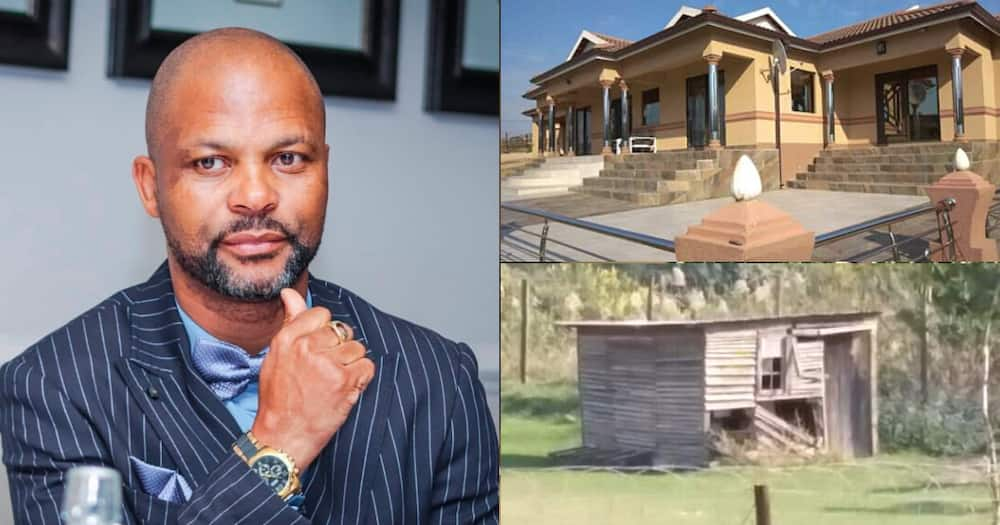 Babo told Briefly.co.za
"I still want to do more on the house. I want to build a double storey."
He then thanked his fans:
I would also like to thank my fans for making this possible. They bought my music and that enabled me to own this home which I am proud of. I am nothing without those who support my music. Without my fans, Babo Ngcobo does not exist."
READ ALSO: Women in business: DJ Zinhle and baby Kairo launch face masks
Babo said in his shack, which he shared with his grandfather, life wasn't a piece of cake. He struggled in the tiny house, adding it did not even have cupboards.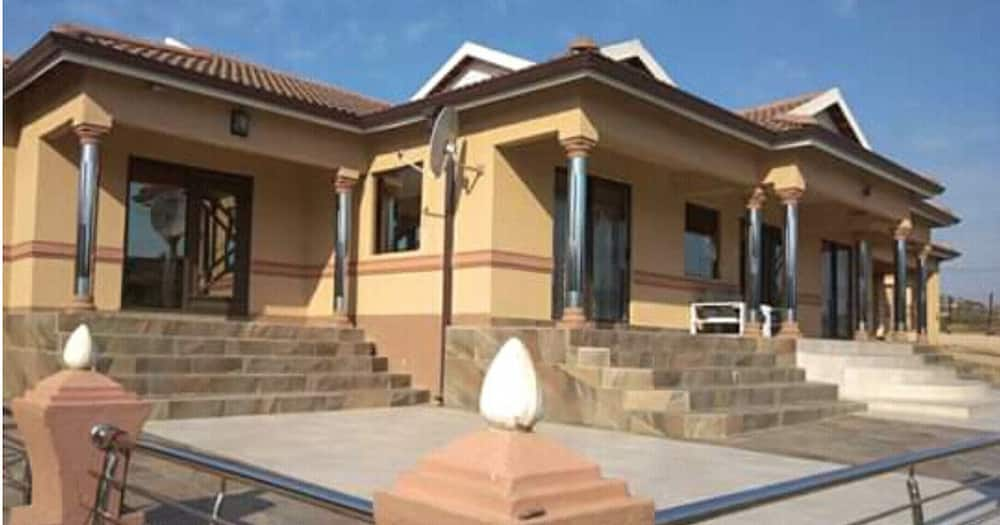 He kept everything, including his dishes, on the floor. Sometimes thieves stole the little he had when he went to work.
His dream was to see his family living a good life and have something of value to their name. Fortunately for Babo, his God-given talent - his music - made his dream come true.
"I used to herd cattle in my neighbourhood to help put food on the table. It was [a] really difficult time for me.
"I'd like to encourage people to hold on to their dreams. If I managed to get myself out poverty, anybody can do it. I wish and pray for everybody with dreams that God fulfils them. Nothing is impossible, " he added.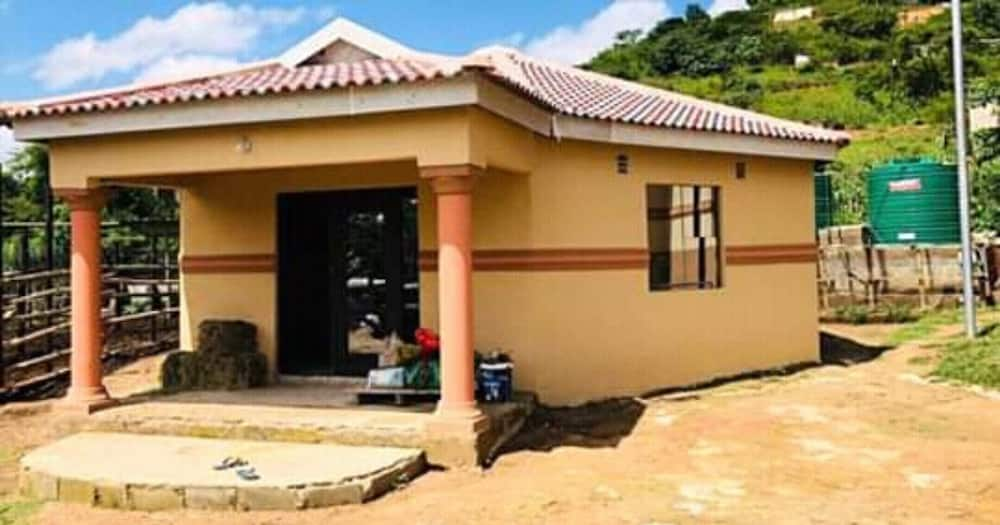 Meanwhile, Briefly.co.za recently reported that a social media user, who goes by the handle @NdivhuweniM, flexed on Twitter over his house he built.
He shared some advice with the rest of Mzansi too:
"Rule no. 1: Build a house at home first (Limpopo) before buying a house in the suburbs."
He is seen in the post standing in front of an impressive house, the pride etched on his features.
Enjoyed reading our story? Download BRIEFLY's news app on Google Play now and stay up-to-date with major South African news!
Source: Briefly.co.za