Lady names 2 things experienced by many African migrants abroad
- Assistant professor Ann Amuta shares two different experiences faced by African immigrants to the United States
- Amuta says some whites treat immigrants with pity because of belief they are from a poverty-stricken African country
- However, some blacks there would treat the migrants with mockery at their accents and foods
PAY ATTENTION: Click "See First" under the "Following" tab to see Briefly.co.za News on your News Feed!
If you are a Nigerian or an African planning to relocate to the United States of America, you are likely to face one or two experiences, Ann Amuta, an assistant professor of health promotion in the School of Health Promotion and Kinesiology at Texas Woman's University, has revealed.
According to Dr Amuta, African immigrants to the US will either be treated well out of pity that they have left their countries riddled by poverty or they are despised by the black Americans who mock them.
In some tweets, the assistant professor said: "As an African immigrant in America you will experience 2 types of discrimination: Type 1 is from SOME White people: it's a 'pity' type.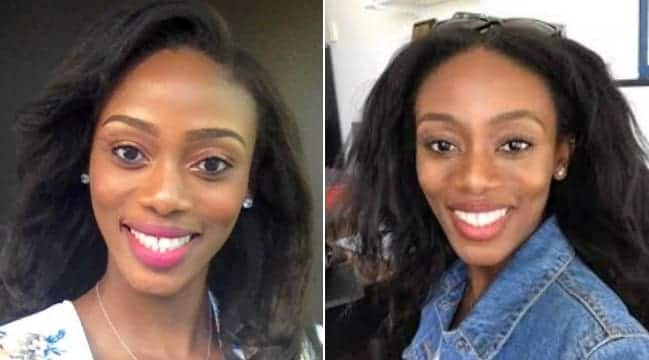 READ ALSO: A look into Basetsana and Romeo Kumalo's stunning R25m family home
"They don't hate you, they mostly feel like you come from poverty and feel bad for you. So you're treated 'well' and asked a million questions about Africa because many white Americans have a plan to do missions or at least visit the African Safari.
"Type 2: from SOME Black Americans. This is the one you don't see coming but hurts the most. They call you ugly, make fun of your accent, your food, call you 'African booty scratcher' say you smell, make sure to differentiate themselves from you because you're African.
"So, you're inherently lonely because the people you thought would love you don't and look down on you. The people you thought will hate you, pity you...it's a lose-lose situation," she said.
In his reaction, a Nigerian abroad with the handle: @Basil_uka, noted that what Amuta said is the reason he would send his children to Nigeria at a particular age so that they can have an identity.
"This the reason the moment my kids come of age say high school age, I don't mind sending them to Naija to do high school there, have an identity, come back to do university/college here in America. By then they are adults and can handle anything," he said.
Briefly.co.za earlier reported that the United States Mission to the African Union recognised the effort of a Nigerian man, Oluwayomi Zeblon, for helping his peers during coronavirus pandemic.
A student at Lagos State University, the young man was able to organize a teaching session for his mates online in order to empower them to bring about change in their communities.
Source: Briefly.co.za