Emmerson Mnangagwa, the current President of the Republic of Zimbabwe, is known for his revolutionary politics in the country during the colonial era. He escaped a death sentence when he was under the age of 21. He was imprisoned in Grey Street, Khami Prison, and then Harare Prison. In 1965, he got a ten-year prison sentence for bombing a train near Fort Victoria (now Masvingo). While in jail, he took a law degree with the University of London, which he completed in Zambia after his release.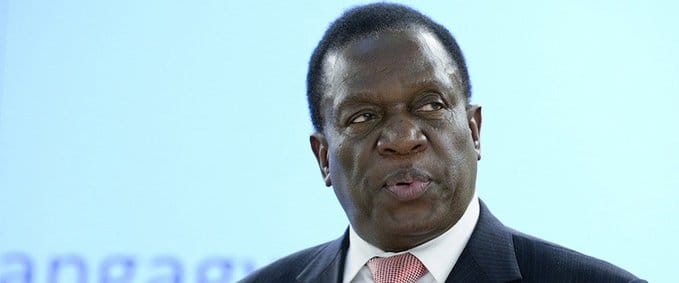 In 2018, he and the US-based South African comedian Trevor Noah made it on TIME magazine's 100 Most Influential people globally. He is a member of the Methodist church and a football fan. His favorite soccer club is Chelsea FC because Didier Drogba played for the club. His net worth ranges between $1 million and $5 million. Did you know that one of his sons is a Deejay?
Emmerson Mnangagwa profile summary
Full name: Emmerson Dambudzo Mnangagwa
Date of birth: 15th September 1942
Age: 77 years
Career: The President of Zimbabwe
Nationality: Zimbabwean
Emmerson Mnangagwa Twitter: edmnangagwa
Emmerson Mnangagwa Instagram: presidentmnangagwa
Emmerson Mnangagwa biography
Emmerson Mnangagwa age is 77 years. He was born to Mhurai (mother) and Mafidhi Mnangagwa (father) on 15th September 1942 in Zvishavane (the colonial Rhodesia) in the Midlands province of Zimbabwe. He has five siblings.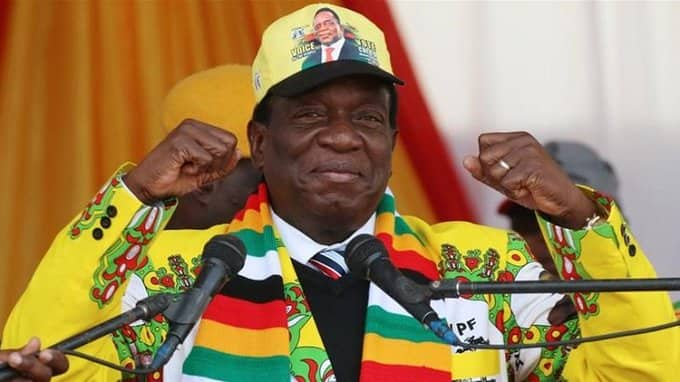 Emmerson Mnangagwa children and spouse
Emmerson Mnangagwa has many children and grandchildren. He has six children with his late wife, Jayne Matarise. These children are Farai Celine Mlotshwa, Tasiwa Nancy Dambudzo, Samora Samuel, Justina Mhurai, Chido Emmah, Tapiwa, Tariro, and Emmerson Tanaka Junior. Jayne succumbed to death on 31st January 2002 because of cervical cancer.
Emmerson Mnangagwa wife, Auxilia Mnangagwa, is the sitting Member of the Parliament of Chirumhanzu Zibagwe in Midlands Province. The couple has three children named Emmerson Mnangagwa Jr and the twins Collins and Sean. It is alleged that Auxillia snatched Jayne's husband because she was in a relationship with Emmerson while he was married, but they got married after Jayne's death. Here is a photo of Auxilia: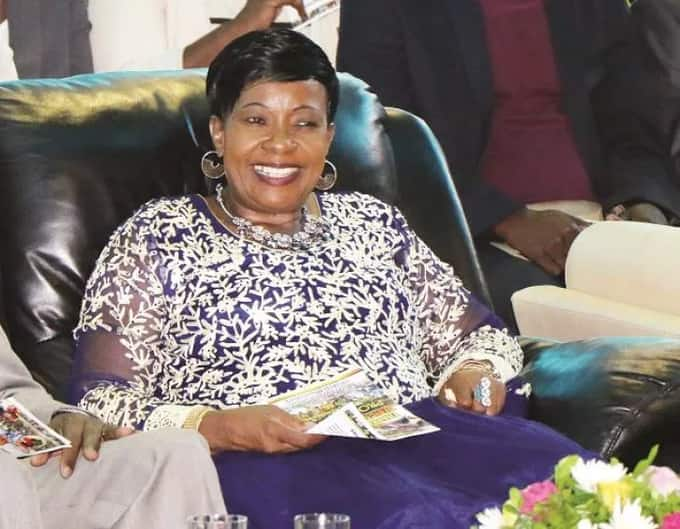 Emmerson Mnangagwa Jr is a businessman and an influential person in the Midlands Province ZANU–PF Youth League. Here is his picture: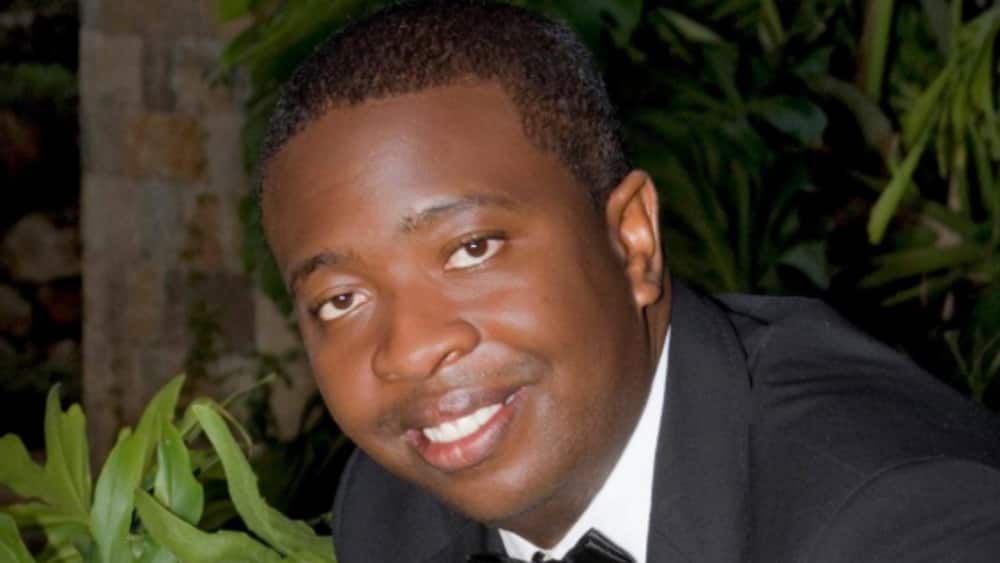 READ ALSO: SA's time to interrogate deputy president's role, powers & relevance
Tariro is a member of the Elite Anti-Poaching Unit, an anti-poaching group of young female rangers. At the same time, Farai Mlotshwa is a real estate developer married to a lawyer called Gerald Mlotshwa. Emmerson Tanaka, aka St Emma, is a musician and Deejay.
Tasiwa Nancy Dambudzo divorced her husband, David Johnson Ndawana Mparuri, in 2018. She claimed that he was an unfaithful and abusive partner while Samora Samuel was charged with reckless driving. Emmerson Tanaka Mnangagwa and Farirai Chieza's wedding venue was at Borrowdale Country Manor. The ceremony took place on 25th August 2019. Below is a photo of Tanaka.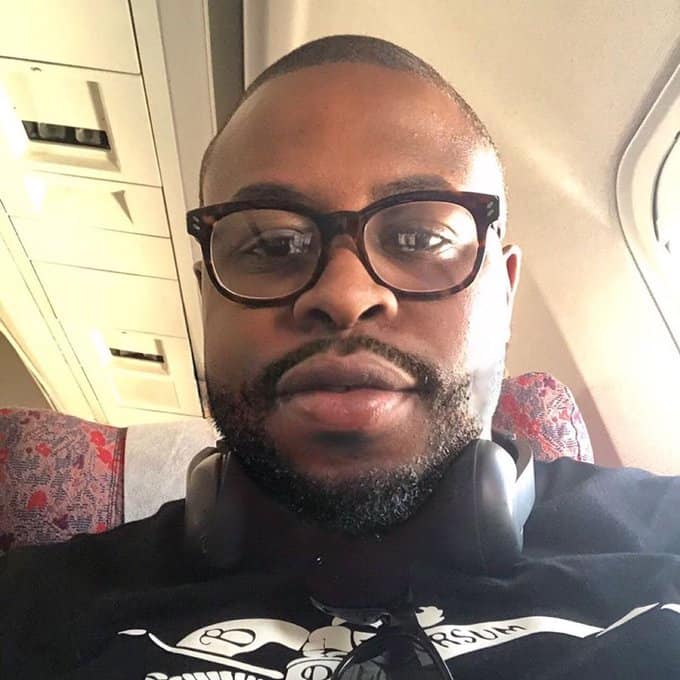 Emmerson Mnangagwa education
His family migrated to Zambia in 1955 because of his father's political activism. He was sent to Mumbwa Boarding School, Kafue Trade School, and Hodgson Technical College, where he enrolled for a City and Guilds Industrial Building program. He was dismissed from college in 1960 because of using his student leadership position to instigate the students against the colonial government.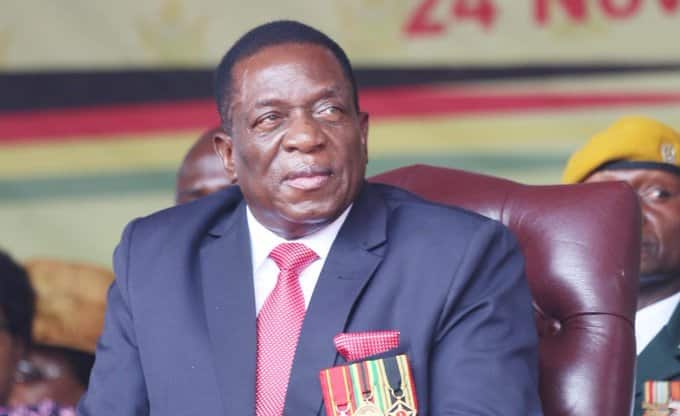 Willie Musarurwa recruited him into the Zambia United National Independent Party in 1962. In 1963, he received military training in China and later in Egypt. He studied law at the University of Zambia and practiced his career for two years before getting a job as Robert Mugabe's assistant and bodyguard in 1977.
Did Mnangagwa support the 1980s Gukurahundi Massacres?
During an interview at the World Economic Forum in Davos, Switzerland, he refused to apologize for the 1980s Gukurahundi Massacres that claimed almost 20,000 lives in Matabeleland and Manicaland Province. However, Mnangagwa admitted that he was under Mugabe's administration as the Minister of National Security, and he also headed the Central Intelligence Organisation (CIO) when the atrocities happened.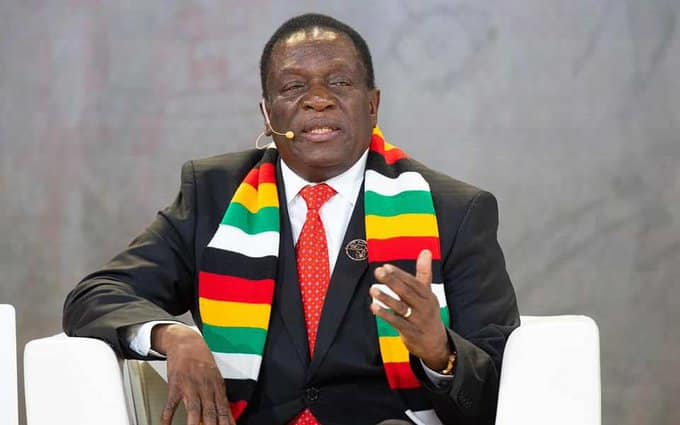 READ ALSO: Looming cabinet reshuffle set to target President Ramaphosa's critics
It is alleged that his contribution to the inhuman act was commanding the army to suppress the Zimbabwe African People's Union (ZAPU). He said that he was willing to appear before the National Healing and Peace Commission and sign the Peace and Reconciliation Bill into law.
When was the Vice President of Zimbabwe, Emmerson Mnangagwa, removed from office?
During the speech of the ex-president Robert Mugabe, as he announced Emmerson Mnangagwa as Joice Mujuru's replacement, Mugabe revealed that strangers went into Mnangagwa's office and sprayed the lethal cyanide poison. Fortunately, he was not in the office. His secretary was affected by the poison but escaped death after receiving medical care.
Emmerson served the office of the Vice President of Zimbabwe and also filled in the capacity of the Minister of Justice, Legal and Parliamentary Affairs from 2014 to 2017. On 8th November 2017, Zanu-PF expelled him from the party, and his life was endangered. He was also removed from the position of vice president.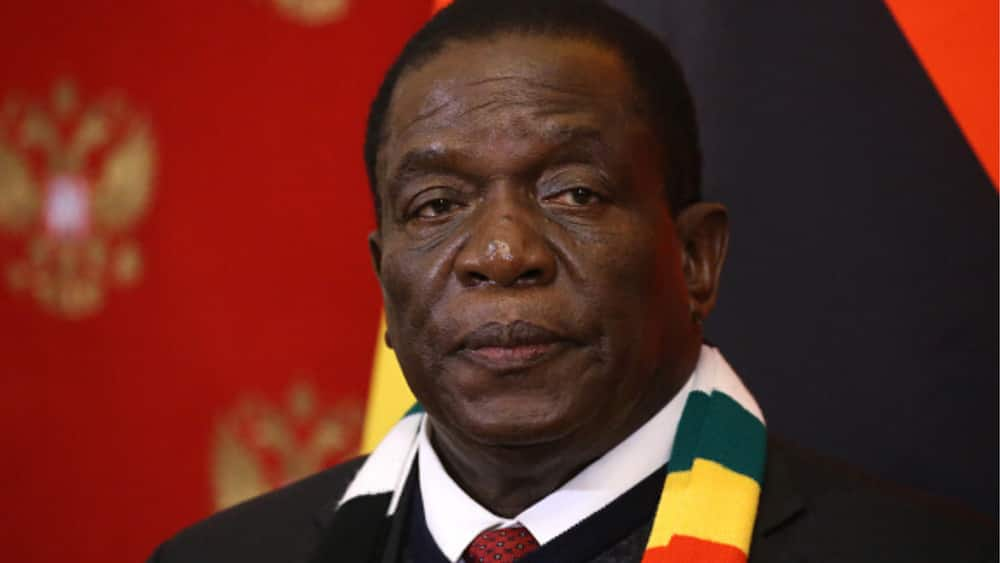 The public offices and political positions that Emmerson Mnangagwa served before he became the vice president of Zimbabwe include:
1977: The National Executive member for Zanu -PF party and the President's special assistant
1980-1988: Minister of State Security
1985-2000: Kwekwe East Member of Parliament
1988-2000: Minister of Justice, Legal and Parliamentary Affairs and acting Minister of Finance for about 15 months
2000-2005: Speaker of Parliament
2005-2009: Minister of Rural Housing and Social Amenities
2008: MP for Chirumanzu-Zibagwe constituency
2009-2013: Minister of Defence and Minister of Justice, Legal and Parliamentary Affairs
How did Emmerson Mnangagwa become the President of Zimbabwe?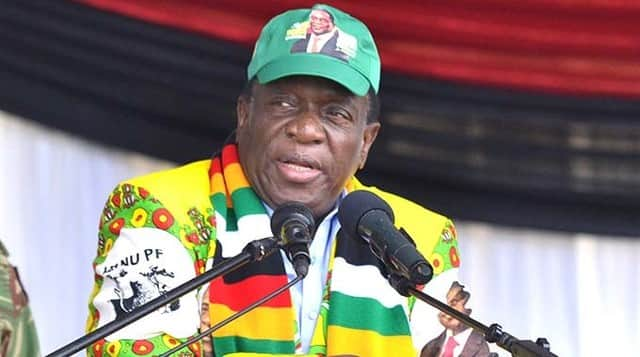 READ ALSO: 1st black Miss Universe Great Britain becomes government minister
In October 2017, he was ejected from the Justice portfolio because the cabinet was reshuffled, and on 6th November 2017, he was suspended from the government. He was removed from the office of the vice president on 8th November 2017 by the Zanu-PF party.
On 19th November 2017, the Zanu-PF Central Committee named him the First Secretary and President of Zimbabwe and removed Robert Mugabe and his Gucci spouse Grace Mugabe from power. He exiled himself from Zimbabwe and returned on 22nd November 2017. He was inaugurated into the presidential office on 24th November 2017.
Zimbabwe news about Emmerson Mnangagwa that went viral
In 2001, the United Nations accused him of spearheading illegal mineral trading activities.
Allegations came to the surface that he authorized the release of George Tanyanyiwa Chikanga in 2000 when he was the minister of the Legal and Parliamentary affairs.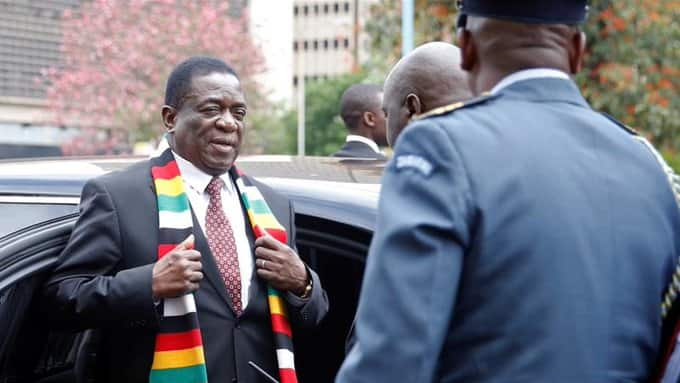 READ ALSO: Kholeka Gcaleka age, qualifications, public prosecutor, interview, pictures, and contacts
Emmerson Mnangagwa Junior and his family were accused of conspiring to outsmart a Harare tycoon called Brian Jembere in a $600,000 shares dispute that involved Olympics' HER (Private) Limited company. The Mnangagwa's manipulated the country's criminal justice system using the Zimbabwe Republic Police and won the case.
Other assassination attempts on him were during the Youth Interface Rally in Gwanda in August 2017, where he ate poisoned ice cream.
Emmerson Mnangagwa wealth
He has control in the gold industry in the Midlands province and owns vast lands in the Midlands Province and near Kwekwe.
FAQs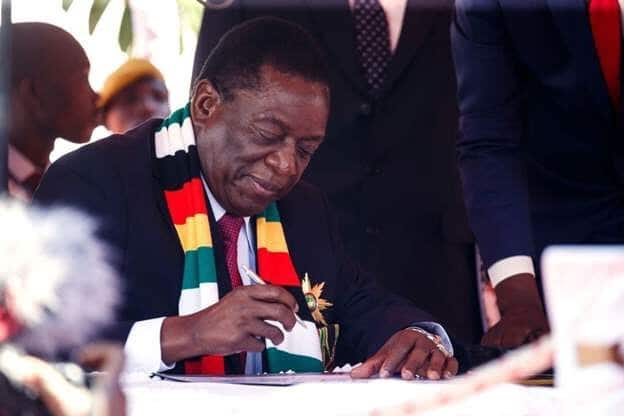 READ ALSO: Tokyo Sexwale bio: age, children, ex-wife, new wife, cars, house, net worth, profile
Here are the answers to the frequently asked questions about Emmerson Mnangagwa:
Who is the President of Zimbabwe now?
Emmerson Dambudzo Mnangagwa
Where is Emmerson Mnangagwa from?
He was born in Zvishavane (the colonial Rhodesia) in the Midlands province of Zimbabwe.
Why is Emmerson Mnangagwa called crocodile?
During many years, he sacrificed his life for his country, and other South African political activists enabled him to successfully sabotage the colonial government's activities. His supporters nicknamed him Ngwena, which means a crocodile. He was part of the Crocodile Gang that fought in the guerrilla war during Zimbabwe's struggle for independence.
How much does the President of Zimbabwe earn?
His monthly salary is estimated to be US$12,272.00, and the total earnings are around US$147,264.00 annually, which makes him the fifth highest-paid but not the wealthiest African President.
Emmerson Mnangagwa is a true patriot because he fought to liberate his country from dictatorship twice, from white colonialists and from the tyranny of the Robert Mugabe. Zimbabweans love him because he is fighting corruption and improving the country's economy.
READ ALSO:
EFF accuses ANC of being part of the oppression facing black citizens
Schabir Shaik bio: age, children, wife, family, Nkobi Holdings, released, cars, house, net worth
Analysis: Credibility of Africa's electoral system questioned