Who is Dr Dre's wife Nicole Young? Bio, kids, ethnicity, reasons for divorce
Nicole Young is famously known as rapper Dr Dre's wife. She has been absorbed in the entertainment industry more than her legal profession for over two decades because of her husband's music career.
PAY ATTENTION: Click "See First" under the "Following" tab to see Briefly News on your News Feed!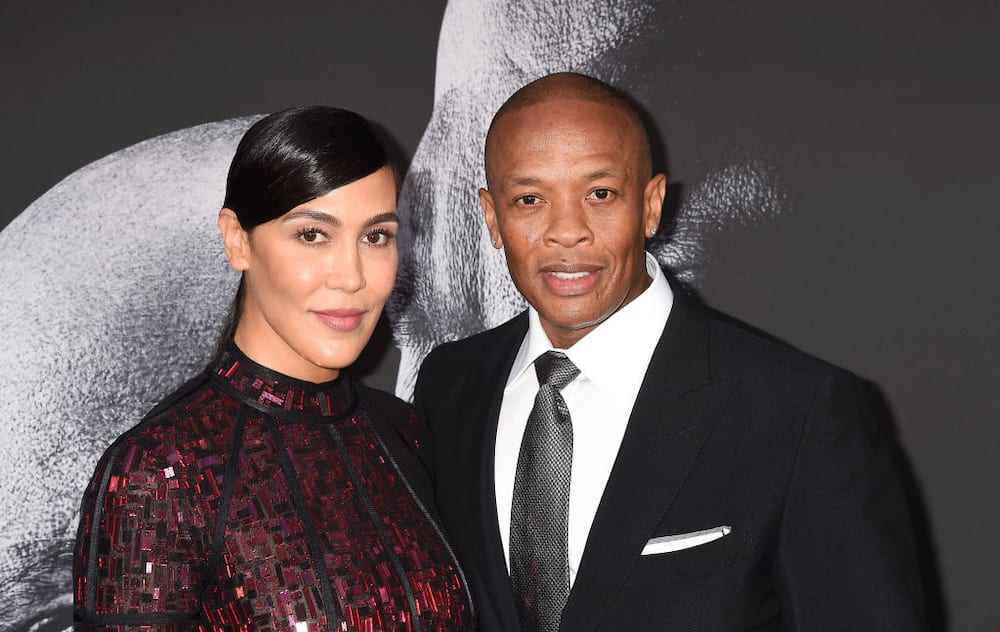 Nicole Young's first marriage made her famous even before marrying Dre. As a result, she became the envy of many women for capturing two wealthy celebrities' hearts. Despite being a public figure, Dr Dre's wife let the rapper enjoy the limelight while privately supporting his career ambitions.
Nicole Young's profile summary
Full name: Nicole Kendra Plotzker
Famous as: Nicole Young or Nicole Threatt
Birthday: 1st January 1970
Age: 52 years (as of 2022)
Place of birth: USA
Zodiac sign: Capricorn
Gender: Female
Profession: Former attorney
Nationality: American
Ethnicity: African-American
Parents: Lynda Deanna and Kenneth
Siblings: 2
Marital status: Divorced
Relationship status: Single
Children: Truly Young and Truice Young
Religion: Christianity
Denomination: Catholic
Net worth: $13 million
Height: 5 feet 5 inches
Weight: 132 lbs
Enjoy reading our stories? Download the BRIEFLY NEWS app on Google Play now and stay up-to-date with major South African news!
Nicole Young's biography
Nicole Young, Dr Dre's wife, is an African-American and her birth name is Nicole Kendra Plotzker. However, people who know her from her first marriage call her Nicole Threatt (her first spouse's name).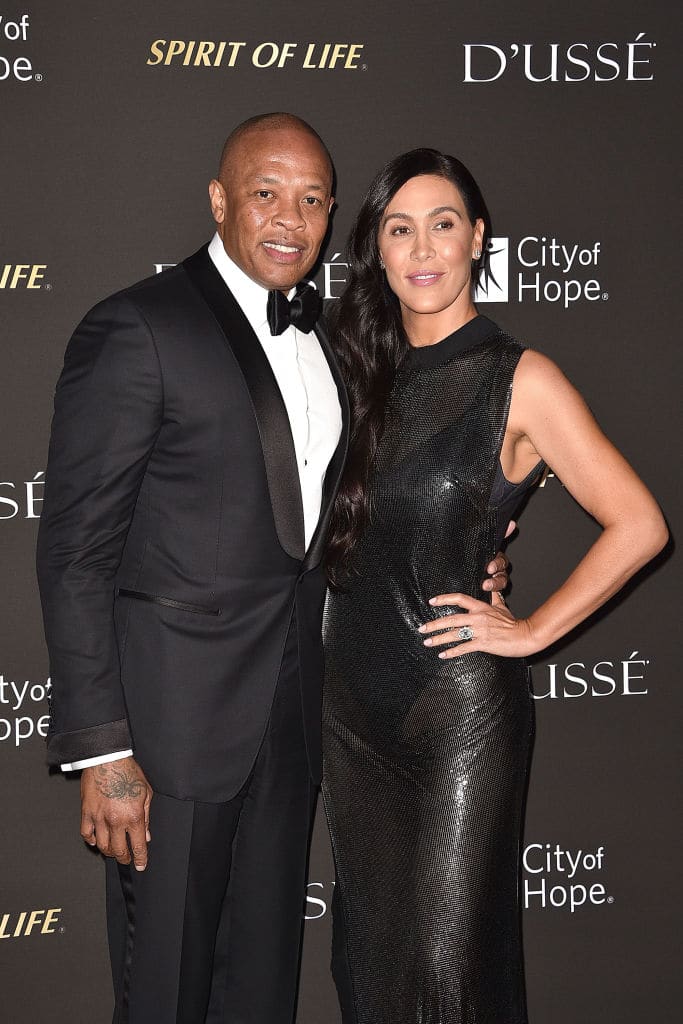 How old is Dr Dre's ex-wife?
If you have been wondering, "how old is Dr Dre's wife?" She is 52 years old as of 2022. Kendra was born on 1st January 1970 in the US. Her parents are Lynda Deanna and Kenneth, while her brothers are Derek Akers and Daniel P Thygesen.
Educational background
Nicole Young attended a private high school in California before earning a Juris Doctor degree from a renowned university.
Who was Dr Dre's wife before they got married?
She was married to NBA player Sedale Threatt for three years and worked as an attorney. Sedale played for several teams, including Seattle SuperSonics, Philadelphia 76ers and Los Angeles Lakers.
Dr Dre's life before and after marrying Nicole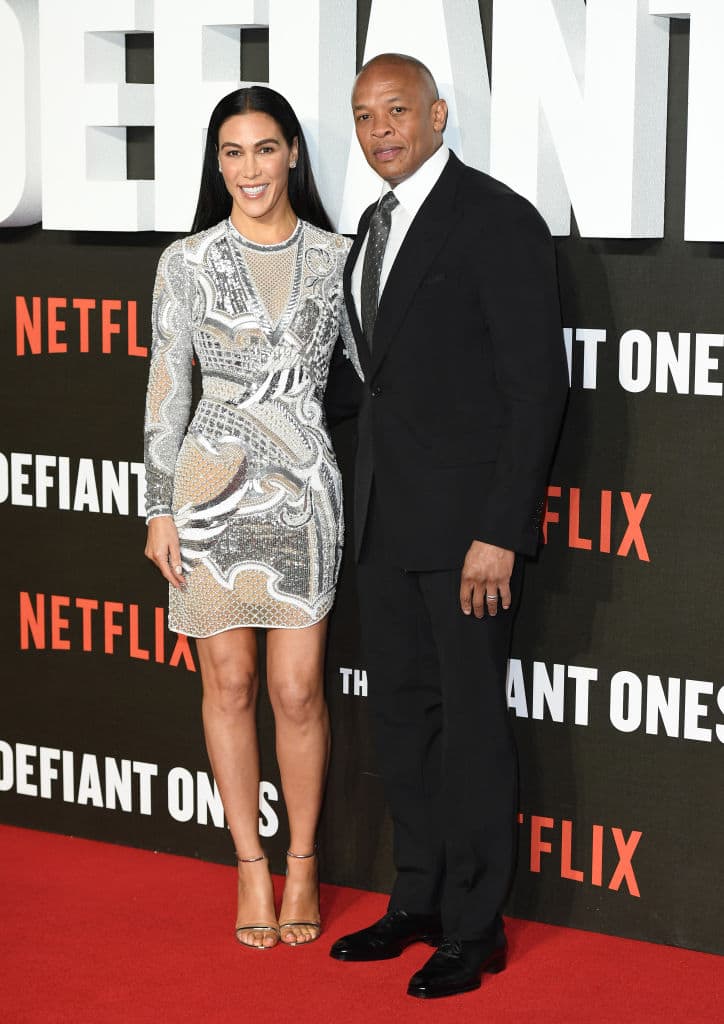 Andre Romelle Young (alias Dr Dre) is 57 years old in 2022. He was born in Compton, California, USA, on 18th February 1965. He is considered the pioneer for the California rap sound.
The rapper was once a member of NWA in 1985 with Eazy-E, Yella, MC Ren, Ice Cube, the Arabian Prince, and the DOC. Before establishing the Beats Electronics brand, he was also the Death Row Records label's co-owner.
Dre was the manager of prominent artists like Snoop Dogg, Eminem, Tupac, and 50 Cent, during their early days in entertainment.
He and Kendra met in early 1996 when he was already famous, and they tied the knot on 25th May after four months of dating. Only close friends and family attended their private ceremony.
Dre launched an online game called Grand Theft Auto on 15th December 2021. The rapper is currently worth $820 million.
Does Dr Dre's wife have children?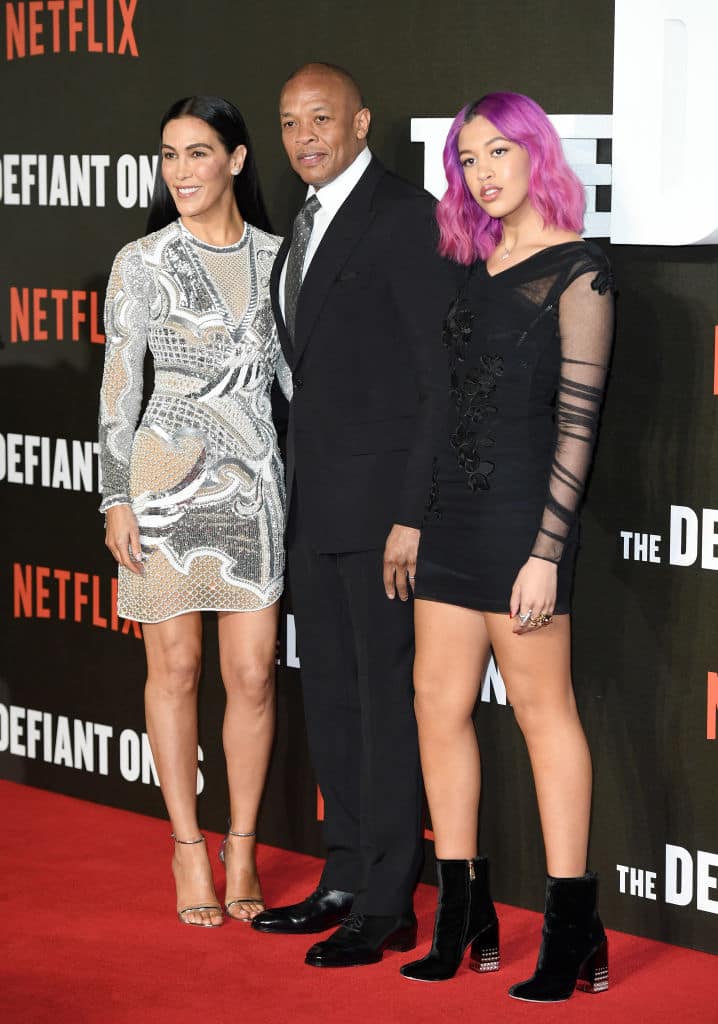 Dr Dre and his wife have two children, son Truice Young (born 1997) and daughter Truly Young (born 2001). Truice is a graduate and is passionate about music. Dr Dre's wife is also a loving stepmother to five kids from his previous relationships.
They are daughters Tyra Young (born 1982) and La Tanya Danielle Young (born 1983), and sons Marcel Young (born 1991), Curtis Young (born 1981), and Andre Young Jr (born 1988). Andre Young Jr passed away in 2008 due to a drug overdose.
Why did Dr Dre divorce his wife?
Dr Dre revealed a prenup Kendra signed after filing for divorce in June 2020 in Los Angeles County Superior Court. She cited long-time irreconcilable differences as her reason for seeking a marriage annulment.
Kendra's fierce attorney fought the prenup's validity, arguing that Kendra signed it under duress. Dre refused to take the divorce papers he was served on 20th October 2021 while at his grandmother's burial.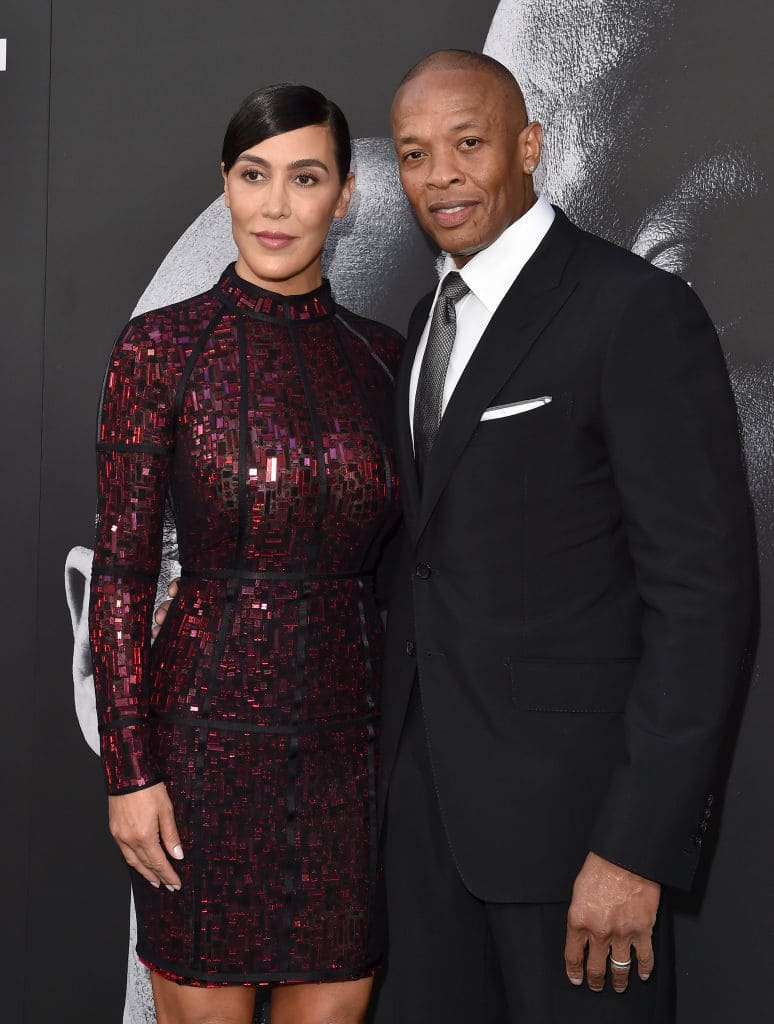 The court documents showed Kendra alleging that Dre was making the prenuptial proceedings a financially difficult situation for her. She also claimed to have developed post-traumatic stress due to Dre's violence and domestic abuse, but the rapper denied ever abusing her.
How much does Dr Dre's wife want?
In September 2020, Dre's wife asked for $2 million as spousal support through the court, and the rapper requested the court declare him single in April 2021. After that, the jury granted Nicole Young part of her spousal support request in June.
According to The Sun, the court instructed Dre to give her $293,306 monthly payments until a final ruling. He was to make the payments from 1st August 2021 until she remarried, but the couple made another agreement on 29th December 2021.
Dre agreed to pay his estranged wife a $100million settlement, $50 million then and the other half a year later. Kendra also accused Dre of hiding valuable assets after their separation, including trademarks for The Chronic album and his stage name.
Dre's close sources believed she only wanted to embarrass him. The rapper had been using his stage name since the 1980s and released the album in 1992 before marrying Kendra in 1996. Therefore, the income he made from these was his alone.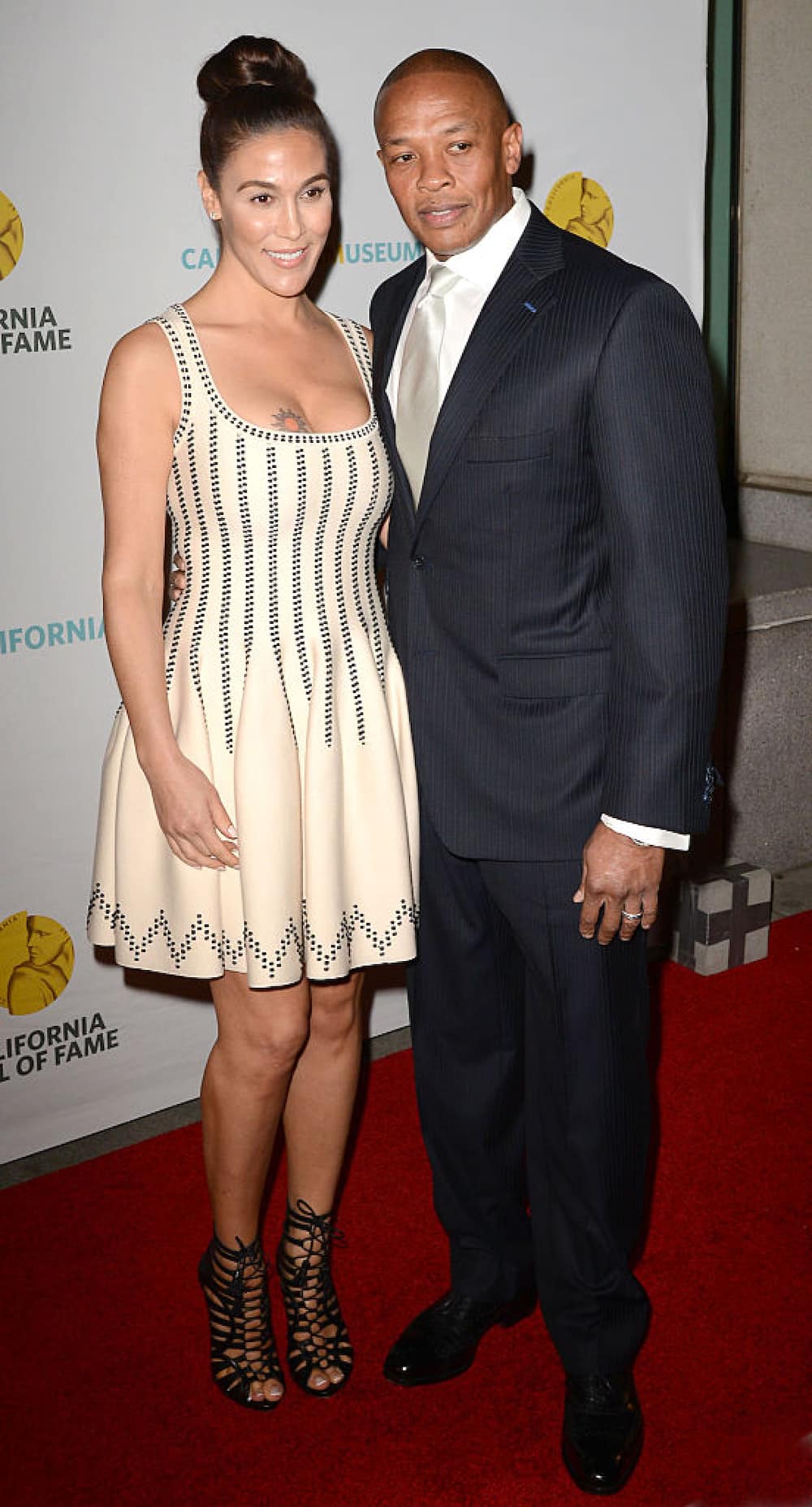 Nicole Young's net worth
Nicole's net worth is about $13 million. Although Kendra's law profession made her financially independent before meeting the music mogul, being his wife also increased her net worth.
She owns a $40 million mega-mansion in LA and will be $100 million richer once Dre completes the payment. In addition, Nicole Young will have the Cadillac Escalade, Rolls Royce, Range Rover and Spyder motorcycle.
She also agreed to vacate Dre's $21 million Malibu-based home by 1st January 2022, with only her personal possessions. Her clothing, jewellery, bags and furs are worth millions of USD.
Meanwhile, Dre will keep their real estate properties, Beats Electronics's revenue, six vehicles, and rights to his music and stock options. It is still unclear whether Nicole will change her surname after the separation.
Dr Dre's ex-wife's pics
Kendra is a beautiful person from the inside out. Her glow, composure, and confidence are seen in all her photos. Here are some of the best.
1. She is quite stylish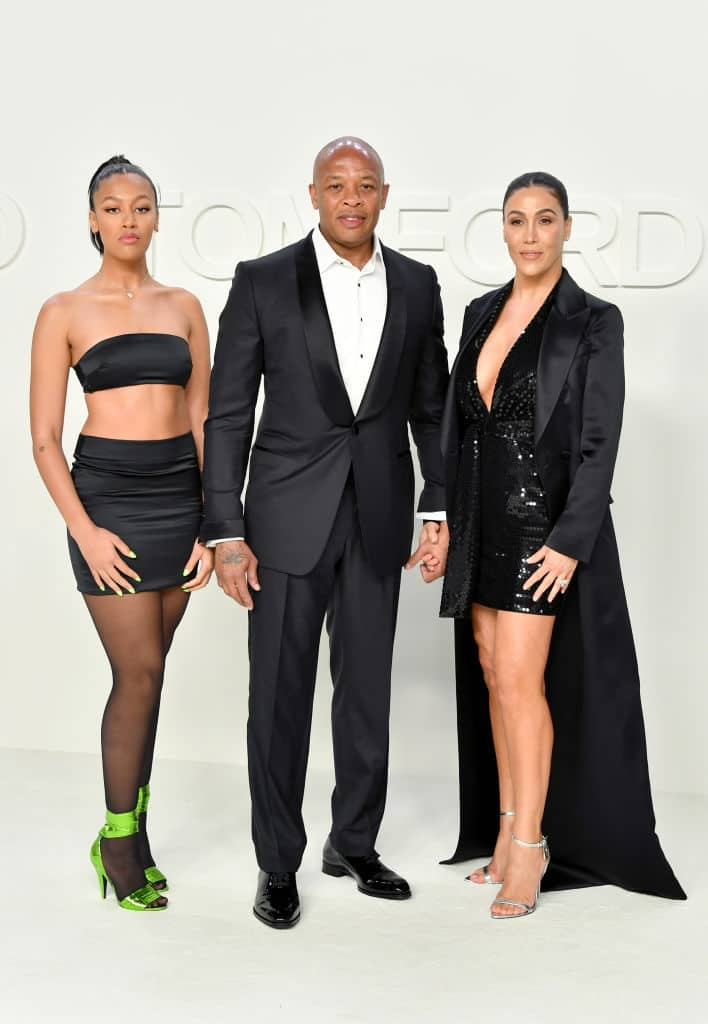 Nicole Young's ex-husband supports her in giving their children the freedom to dress as they please in public and private. As a result, Nicole Young's daughter takes after her exquisite sense of fashion and open-minded nature.
2. Kendra united her children with their half-siblings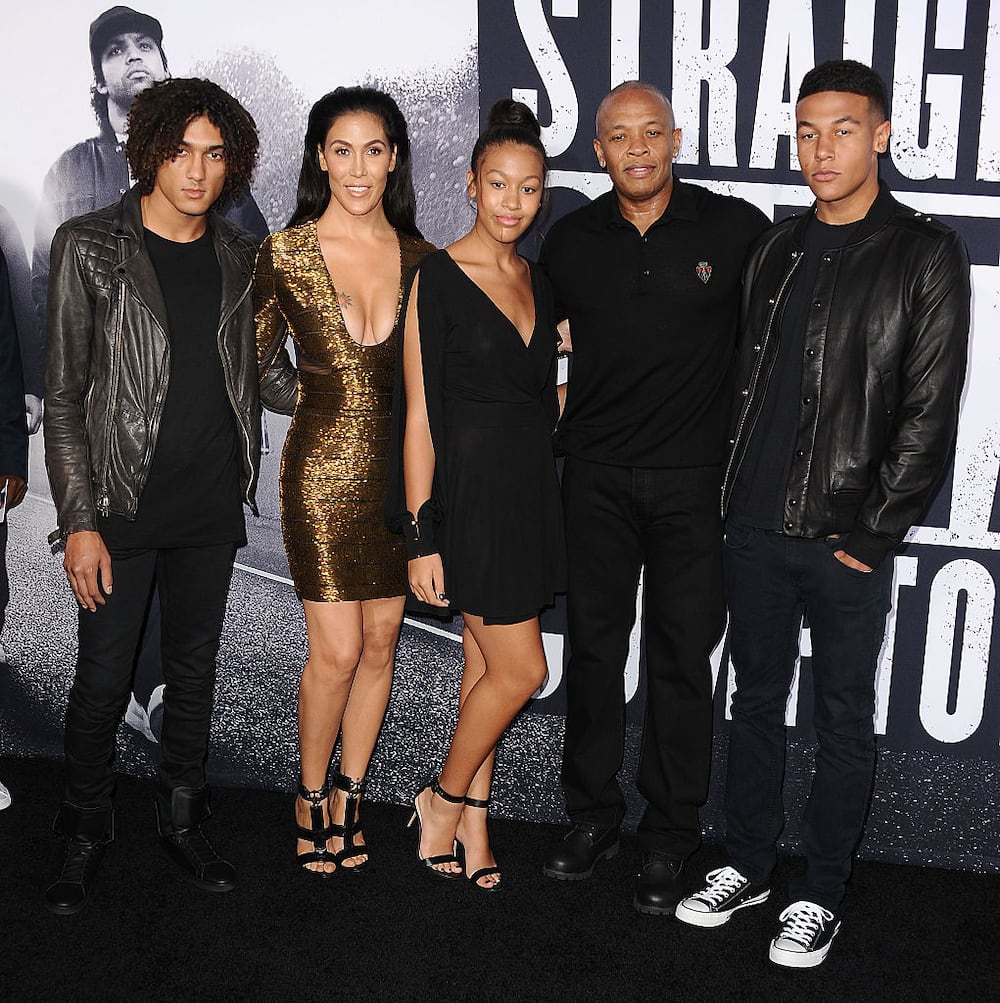 Kendra made him a proud father. She ensured that her children and step-children loved one another and built among them. Therefore, despite the divorce, Dre still respects Nicole.
3. Back in the day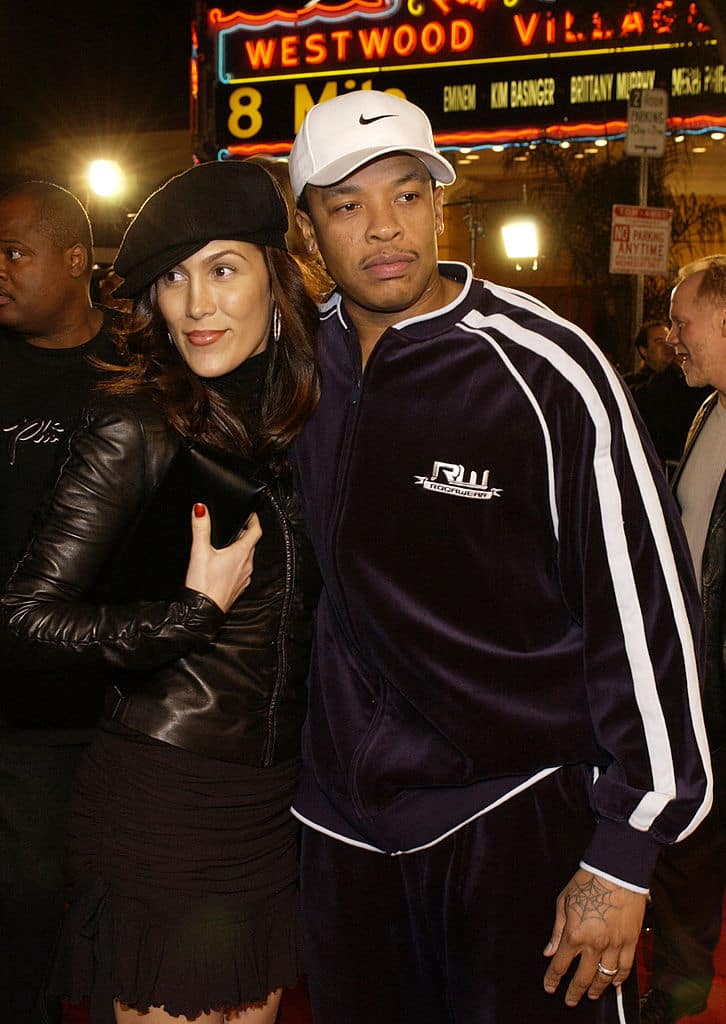 Nicole Young and Dr Dre served fans couple goals for the 24 years they were married. As a result, their fans always looked forward to their PDA. A little kiss on the forehead, a peck, hugs, or even holding hands sent a great message about their marriage.
Dr Dre's wife gave him a healthy support system for the better part of the marital years. The rapper was proud of the roles she played to build their family and his career.
READ ALSO: Fulu Mugovhani bio: Age, husband, education, profile, awards, net worth
Briefly.co.za also posted Fulu Mugovhani's bio. The South African actress became famous after playing the lead role in a film called Ayanda.
Although people tease her, Fulu is still soldiering on. She takes it positively and embraces what insensitive people think are her flaws.
Source: Briefly News