Rethabile Khumalo sets record straight on Prince Kaybee collab drama
- Rethabile Khumalo's latest collaboration with Prince Kaybee did not turn out as expected
- DJ Trumpet claims the song was his and that Kaybee and Rethabile stole it
- Rethabile admitted that she had recorded vocals with DJ Trumpet's beat a while back but that nothing came of the track
PAY ATTENTION: Click "See First" under the "Following" tab to see Briefly.co.za News on your News Feed!
Rethabile Khumalo's latest collaboration with Prince Kaybee did not turn out as expected. Rethabile has been accused of stealing the track and sis is not pleased.
The music industry can get a little nasty from time to time. With so many artists out there, the competition is strong and can get dirty.
Briefly.co.za learnt that Rethabile's track Isivunguvungu was recorded for Kaybee's upcoming album but quickly hit a halt as a result of the accusations that she stole the track from someone else.
Speaking to TshisaLIVE, Rethabile felt the need to set the record straight and tell her side of the story. Sis says the drama started when Prince Kaybee shared a snip bit of the track online.
Fans were buzzing over the track and couldn't wait for the full thing to drop, but it was DJ Trumpet who got a sour taste in his mouth over it. DJ Trumpet claims the song was his and that Kaybee and Rethabile stole it.
Rethabile admitted that she had recorded vocals with DJ Trumpet's beat a while back but that nothing came of the track, hence why she went to Kaybee to make it happen.
"The thing is as an artist you work on music over a long period of time and sometimes it doesn't work out with a certain producer or vocalist. That is kind of what happened here, myself and that producer (Trumpet) came together to work on a song. He had his beats and I came with the lyrics and the vocals but then it didn't work out."
READ ALSO: Reebok responds to AKA's serious and public SneAKA accusations
"So he took his beats to work with someone and I didn't have a problem ... because they belong to him. But now that I have grown as an artist and I'm working with big brands such as Prince Kaybee, he's trying to drag my name."
Rethabile is not about to let DJ Trumpet dull her sparkle. She promises that the track will go on and that her and Kaybee plan on dropping it real soon.
"The good news is that Kaybee and I, we're good now, and the song is still on track for release."
READ ALSO: 8 Minnie Dlamini-Jones facts in celebration of her 30th birthday
Briefly.co.za previously reported that Prince Kaybee's new track dropped today and he decided to use all the profit generated from it to help those in need.
Times are tough and people are digging deep in their pockets to help those with less than they ever have. Kaybee's heart has been heavy seeing all the people struggling as a result of this pandemic.
So, he wanted to do something to help. Fans have been waiting for Kaynee's new track to drop, and the mission behind it has made the drop that much more memorable.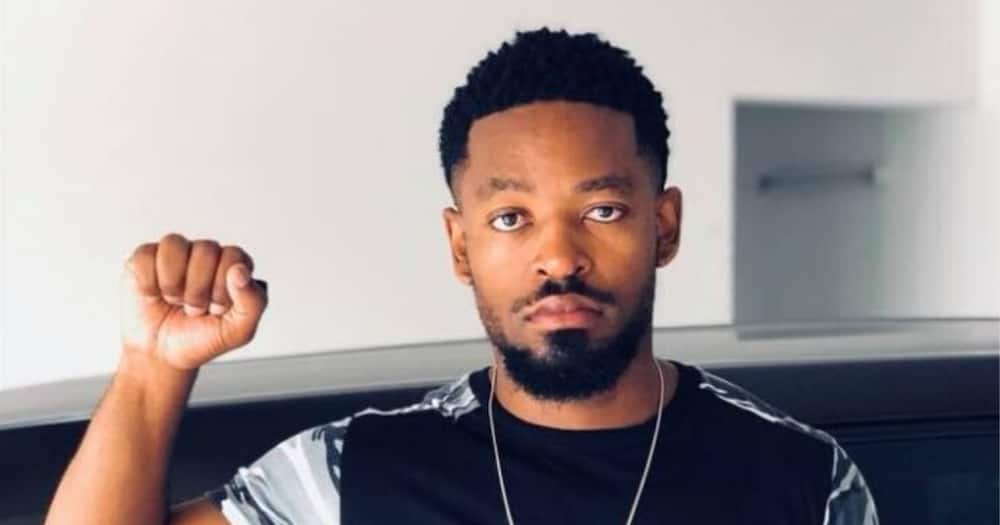 Enjoyed reading our story? Download BRIEFLY's news app on Google Play now and stay up-to-date with major South African news!
Source: Briefly.co.za