Alert! Exciting details about Arendsvlei cast for Season 3
Change is inevitable and necessary to bring out the unexploited beauty of a television drama series. There will be a few changes in the Arendsvlei cast to offer the esteemed viewers a more addictive and unique storyline. A diverse team of new actors will join Arendsvlei Season 3 cast. The third season premiers on 28th September 2020 at 20h00 on kykNET & kie. The best news is you will have more time to watch the series weekly because Arendsvlei Season 3 will be aired four days a week instead of three.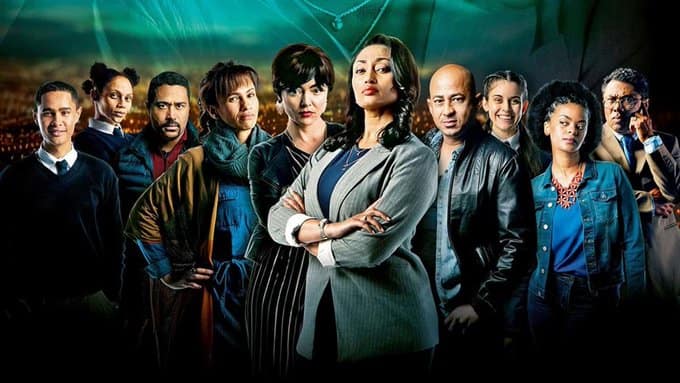 You will love Arendsvlei new actors because some of them have entertained you in several popular local drama series. On the other hand, the newbies will bring the best to the table because they are excited to grow. Stay updated about the show's episodes by reading Arendsvlei teasers.
Who are the new actors on Arendsvlei 2020?
The new Arendsvlei cast 2020 has outstanding acting talents. You might find yourself curious about their personal lives behind the camera after watching them perform in Arendsvlei episodes. There is a high chance that you will forget Arendsvlei cast real names, but their stage names will remain on your mind and in your heart for a long time. Who are the new members that will join Hoërskool Arendsvlei?
Brendon Daniels as Captain Krige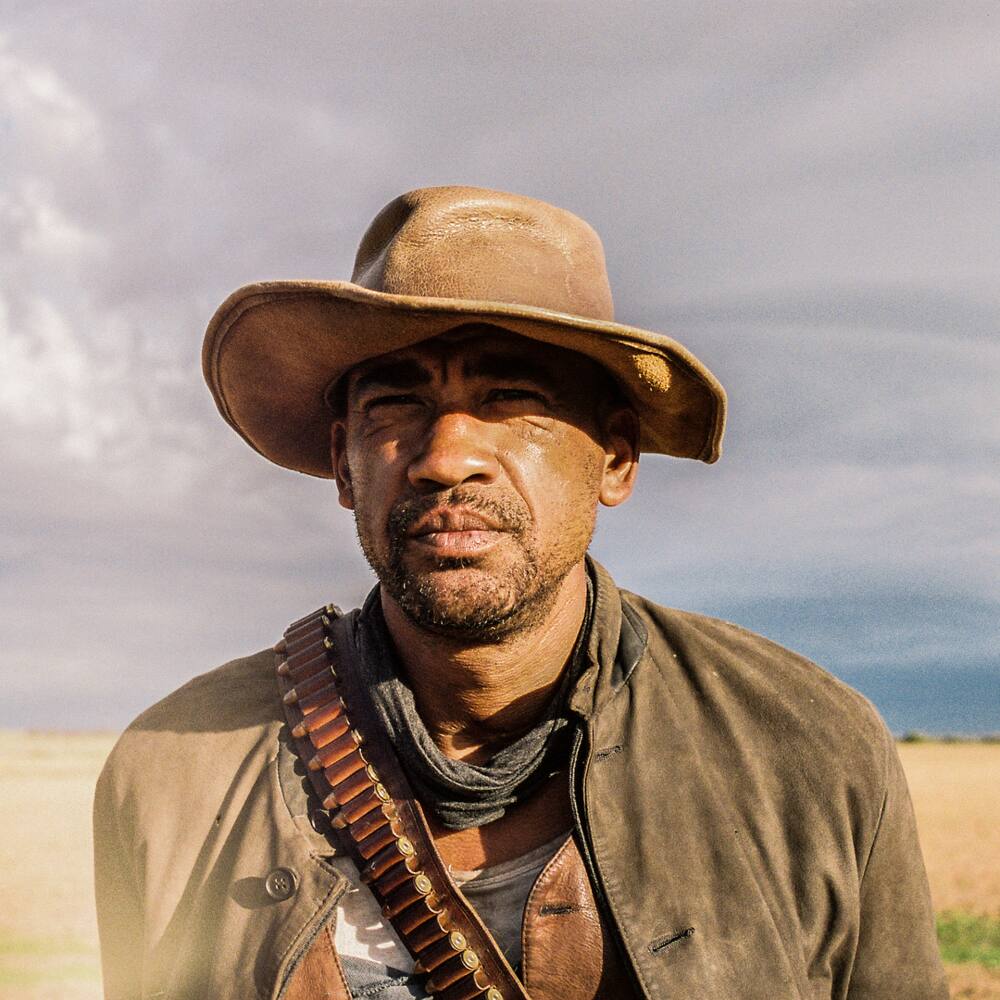 Brendon is a household name in South Africa. He has appeared on TV commercials for prominent brands like Caltex and Shoprite and acted in many films and television drama series. He has also won multiple awards.
Brendon Daniels has been given an exciting role, Krige, in Arendsvlei. Krige is a virtuous and strict detective who works in Clanwilliam. He is a genius when it comes to unveiling mysteries but suffers from insomnia because he is so committed to his work that he rarely takes a break. Sleeping pills and uppers help him to sleep; hence he is addicted to them.
Krige is transferred to Bellville station in Cape Town, where he bumps into his long lost friend named Lionel. Although he is a loner, Kriger gets along with Lionel because he is a funny personality who does not analyze things deeply like him. Although the detective experiences frequent and severe mood swings, he does not project them on his colleagues and friends.
Chad Baai as Kaleb Jakobs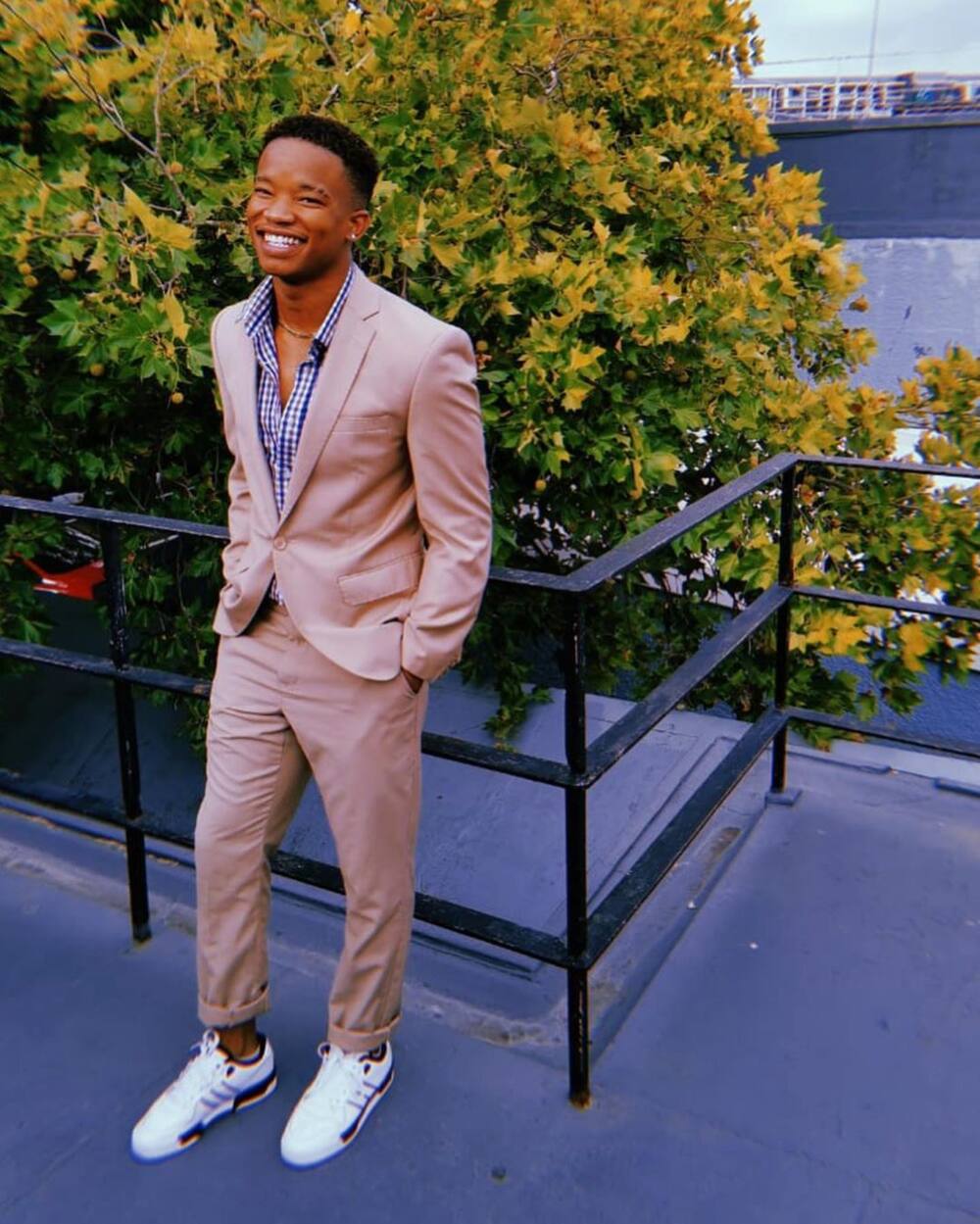 READ ALSO: Nay Maps and TK Dlamini share moment after bumping into one another
Kaleb lived in Clanwilliam with his younger brother named Bobby. A car accident took their parent's lives while Kaleb was ten years old. The boys went to school on weekdays but work on their parents' farm in the afternoons and over the weekends.
When Kaleb turned sixteen years old, he convinced Bobby to leave Clanwilliam with him. He wanted to escape his parents' death memories and seek a better life in a new environment. A relative accommodated them in his home, on condition that Kaleb worked for him to pay his brother's school fees. Kaleb refuses to use his parents' savings or beg for help because he believes that he can take care of himself and his brother.
Clayton Evertson as Jake Sylvester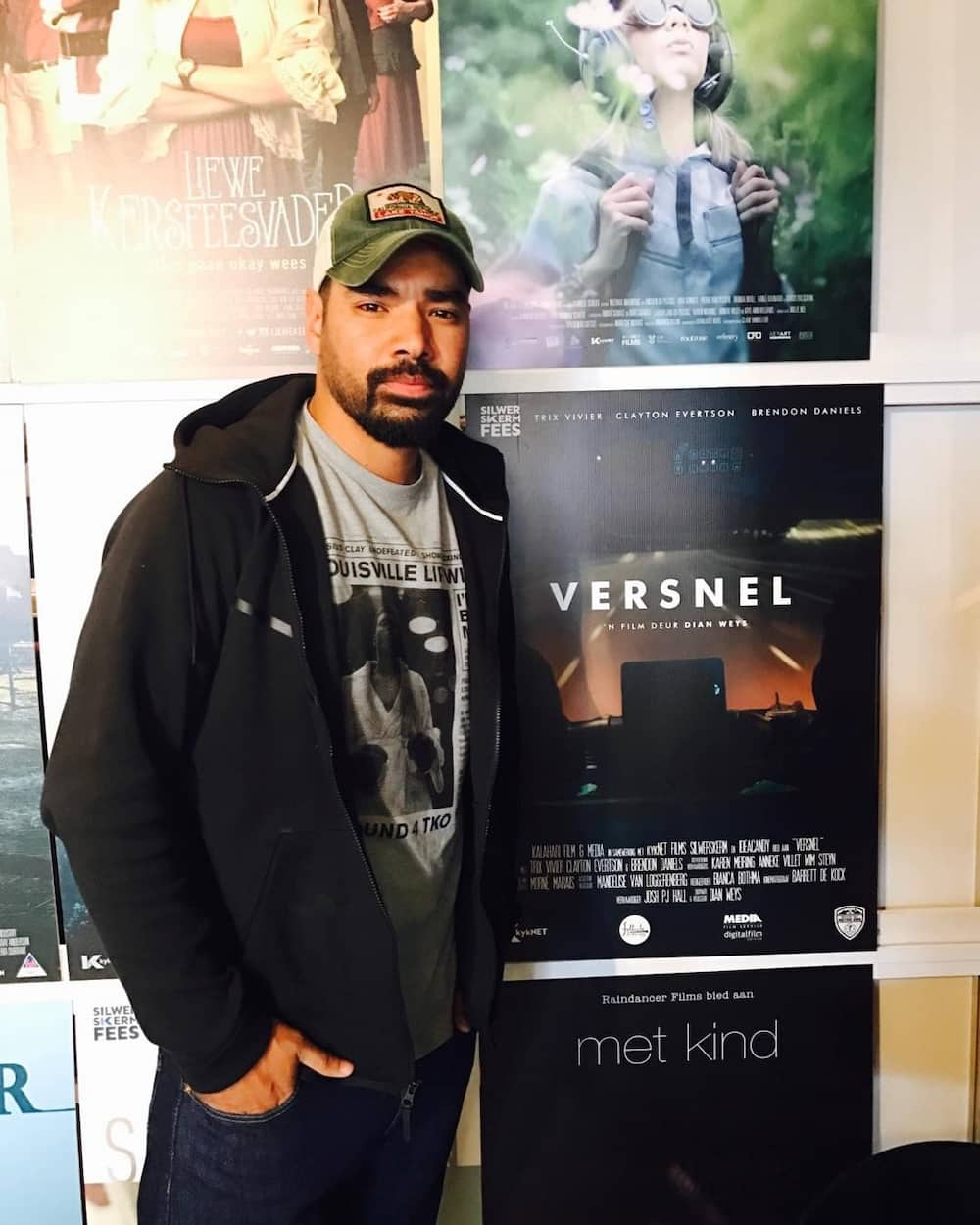 Clayton is a familiar face to those who watched Shooting Stars from 2007 to 2010. His stage name in the series was Yster Abrahams. The actor has been in other television productions, and he is coming into Arendsvlei to make you smile. The good looking young man has an attractive physique and stylish sense of dressing.
His role, Jake Sylvester, is a combination of a cunning but intelligent youth. Sylvester hides his traumatic past from people by living a care-free life. He impersonates people, switches accents, and avoids keeping close friends or committing to a romantic relationship.
Sylvester is afraid that he might get attached to people who will leave him someday. He went through a tough time when he lost his father and vowed to do anything he can to avoid experiencing the same pain of separating from a loved one.
Ilse Klink as Dorothy Galant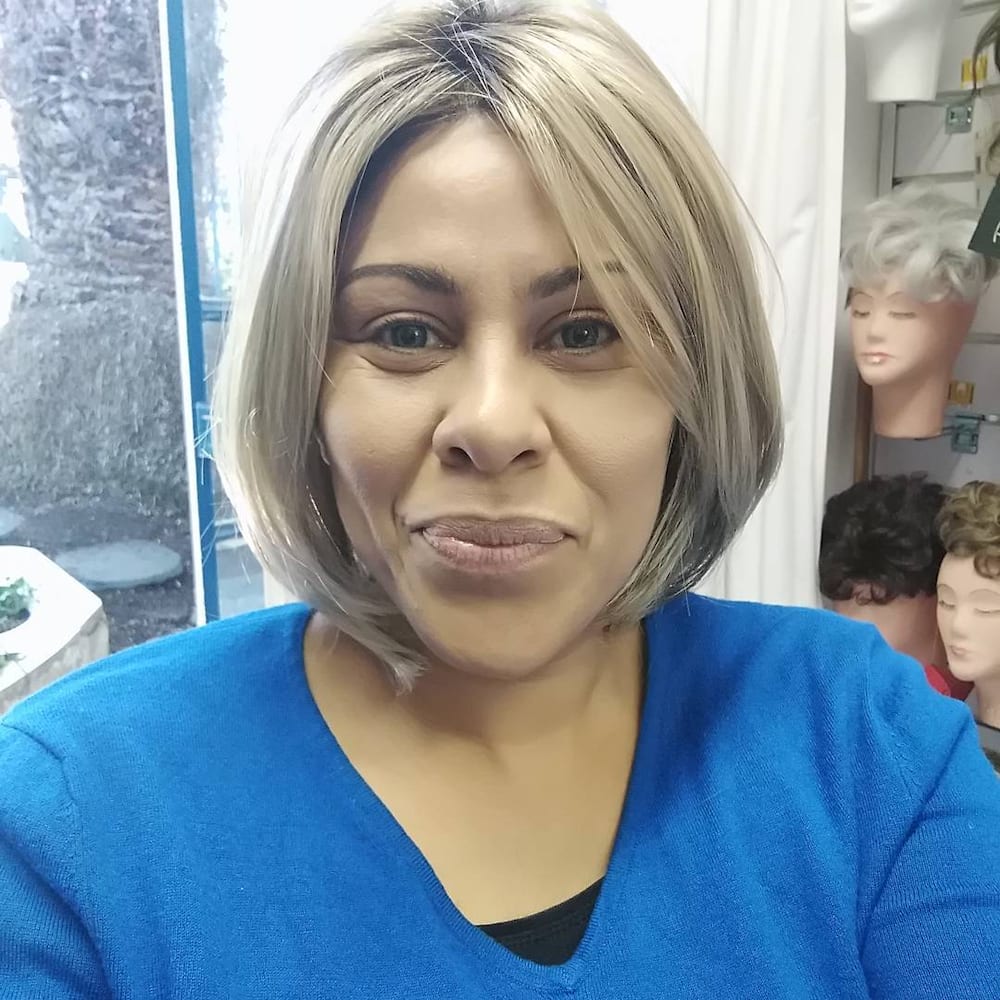 READ ALSO: 4 Unexpected but unbreakable South African celebrity friendships
Ilse Klink acted as Vanessa Booysens in SABC3's Isidingo from 1999 to 2007. She has appeared in several television drama series and movies after Isidingo. Klink will be acting as Dorothy Galant, the mother of Bompie and Angelique, in Arendsvlei. She is married to a famous and wealthy criminal named Desmond Galant.
Dorothy portrays to the public an image of a perfect wife with an adorable family. People have varying opinions about her. Some think that she is a harmless angel, while others believe that she wears a holy face to cover up for her spouse.
Chelsea Thomas as Angelique Galant
Angelina is an innocent and shy teenager that rarely makes friends with strangers. A special bond connects her with Candice the first time they meet. Her mother has brainwashed her into believing that the rumours that the community spreads about her father are created by people who envy their family's success.
Angelina's role model is her mother because she sees her empowering people in society. She admires how her mother instils virtues in her household and believes that the world is full of good people.
Nancia Dorland as Candice Burger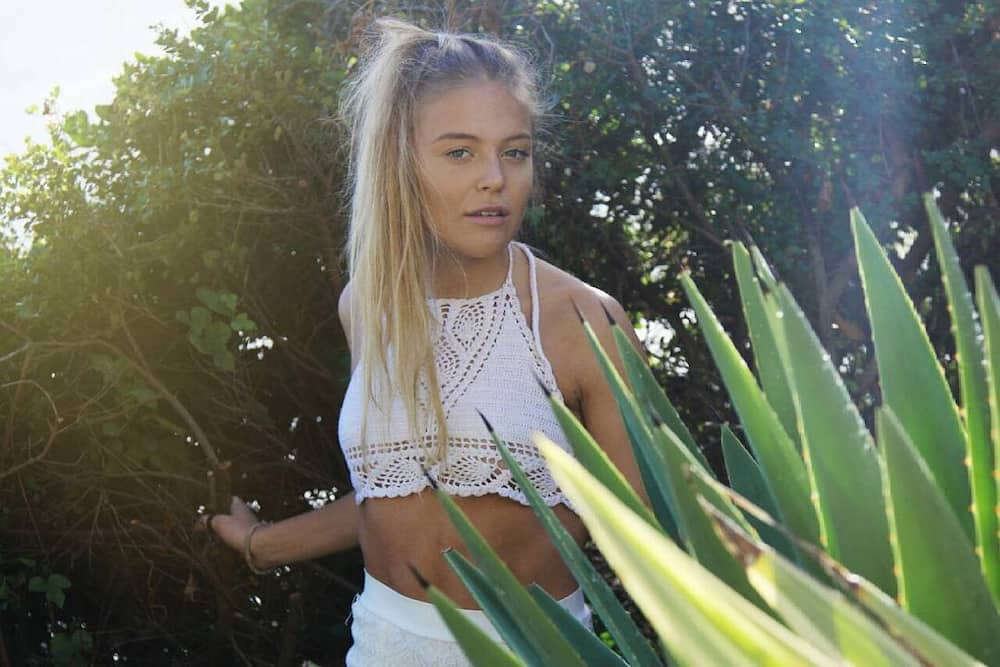 Nancia Dorland got her first TV role in 2020. Nacia acted as Tessa on Kompleks, a kykNET drama series. In Arendsvlei, she will be Candice Burger. The eighteen-year-old Candice struggles with low self-esteem and anger management issues.
She has been a loner growing up until she met Angelina. Candice feels comfortable and playful around her best friend. She finds it challenging to make friends because she rarely trusts people. Her birth mother abandoned her, and Natalie, her step-mother, has put her through hell.
Inge Isaacs as Emmie Langeveld
Emmie relocates from Plumstead to the suburb and enrols at Arendsvlei. She is a drama queen, trouble maker, and an attention seeker. However, you will love Emmie's sweet side. She is outgoing, outspoken, and brilliant.
She is a nuisance to her schoolmates when she acts seductively to show off the beautiful body her mama gave her. Behind the beautiful and confident young lady is a little girl who is insecure about her body and is going through an identity crisis.
Carmen Maarman as Natalie Burger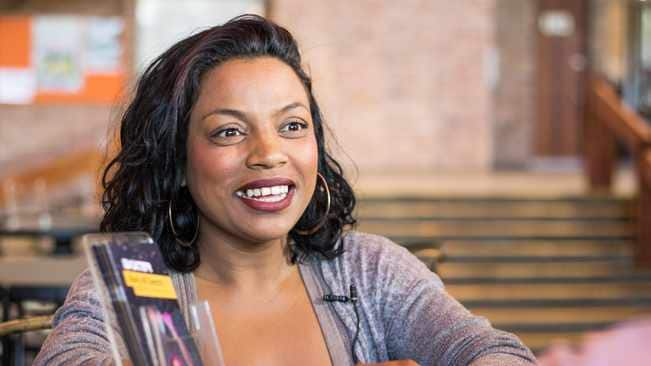 READ ALSO: Ne-Yo claims Covid-19 saved his marriage: "Quarantine was a blessing"
She was on kykNET's sitcom, Lui Maar Op, Belinda, as Maggie. Arendsvlei has assigned her the role of Natalie Burger, a self-centred, manipulative, and ambitious woman. She abandons those who needed her. Natalie keeps Candice, her-step daughter, around to show off and fake maternal skills. Behind closed doors, she refrains from bonding with Candice because she hates motherhood.
Frequently asked questions
The author of the play, Theltom Masimila, took six years to write kykNET & kie's Arendsvlei. He might need months and hundreds of pages to write answers for all the questions viewers ask about the show. Here are a few common questions about the series.
Who is Chantel in Arendsvlei?
Her real name is Menicia Sass. She studied at Northlink College. She is a voice-over artist at Content Lab besides her career at Penguin Films and acting.
Where is Arendsvlei cast filmed?
Penguin Films produced the series. The characters speak the Afrikaans dialect because it was filmed at Atlantic Studios in Milnerton, Cape Town. The story's author, Theltom Masimila, also wrote scripts for 7de Laan and Suidooster.
Who plays Hamilton in Arendsvlei cast?
His real name is Kevin Smith. In Arendsvlei, Hamilton's wife returned when everyone believed that she was dead. Hamilton told them that a road accident killed her and their daughter. Her return complicated his love life because he was in love with another woman.
The new members of Arendsvlei cast will rock your world. While the roles that some of them play will get onto your nerves, you will fall in love with others. Tune in to find out who will be your darling actor.
READ ALSO: Uzalo actors with their spouses and kids
Most people in society avoid marrying celebrities or having children with them because they misjudge them. Can stars be great parents or spouses? The lives of many South African celebrities prove that famous people fulfil family responsibilities well.
Briefly.co.za noted that some Uzalo actors are not shy to tell the world that they are single parents or married and have children. These actors share pictures of their children and spouses on social media to show how proud and grateful they are to have families.
READ ALSO:
Here are the worst lies ever told by our SA celebrities!
Kaizer Chiefs show off their new kits: SA soccer fans react
Who is the most beautiful woman in South Africa? Top 10 stunning women!
Source: Briefly News