Kevin Mimms' bio, age, wife, commercials, movies, IG, worth
Kevin Mimms' life is proof that dreams come true. He had a dream of acting on a big stage like the actors he watched on TV, and today, it is a reality. He rose to Hollywood popularity despite having to sleep in his old car. Kevin was unable to afford his rent when he moved to Los Angeles. Today, Kevin Mimms' net worth will surely afford him more than just a comfortable home and nice cars.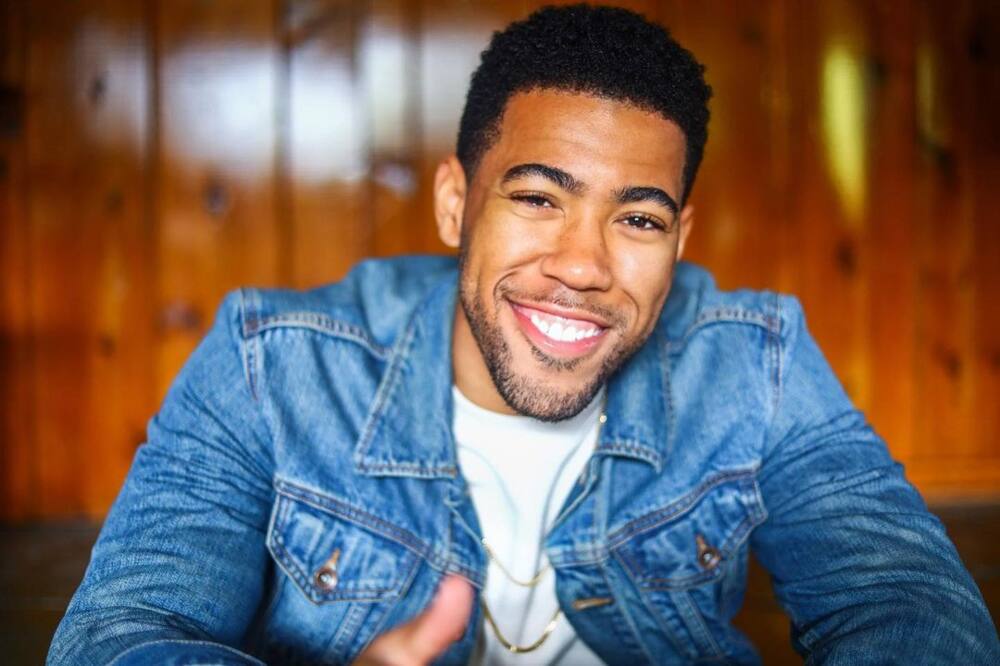 Kevin Mimms' biography portrays him as a private actor when it comes to his family life. However, he is not scared of putting himself out there on the big screen to pursue his acting dreams. He got his first chance at stage acting when he landed the role of Lord Capulet in a Romeo and Juliet play. He was a Disc Jockey in college, where he was voted to open a "Girls Talk" event.
Kevin Mimms bio summary
Full name: Kevin Miles
Nickname: Kevin Mimms
Date of birth: 5th of July, 1990
Age: 30 years old
Place of birth: South Side Chicago, United States of America
Nationality: American
Ethnicity: Mixed
Profession: Actor and social media influencer
Net worth: $1.2 million
Who is Kevin Mimms, Jake from State Farm?
Kevin is a South Side Chicago-born and bred actor. He was born on the 5th of July, 1990. So, how old is Kevin Mimms? Kevin Mimms' age will be 31 years on the 5th of July, 2021. Kevin Mimms' height stands at 5 feet and 7 inches. Kevin Mimms' weight is about 69 kilograms.
Not much is known about his parents and siblings. However, both parents are still alive, considering the pictures he shared on his Instagram account. He celebrated his mother and father on Mother's Day and Father's Day, respectively. One could assume that Kevin Mimms' parents are not a married couple since he called his father a single parent in the post. He has a sister whose name is not known to the public.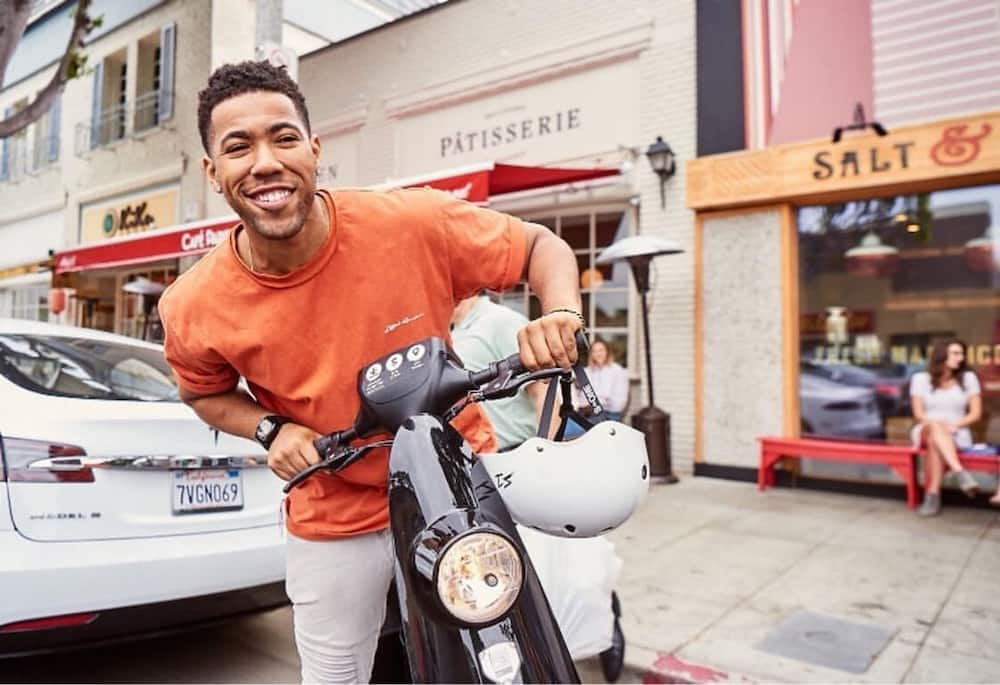 Kevin was nine years old when he kick-started what would be a relatively successful acting career. His dad was the first to notice his love for watching movie stars on their television and thought he could make a living out of it. At some point, he recalled his father telling him:
You're watching all these shows on TV of these people doing all these cool things and you want to be them. And as an actor, you can be anything.
From there, he channelled his son's education towards bringing out the best of his acting gifts. Mimms went to Webster University's Conservatory of Theater Arts. He has a BA degree in dance from Marymount, Manhattan, College, at some point, before he went on to focus on his acting career.
Career
After graduating from the university, Kevin Mimms' career did not just take a beautiful turn. According to him, it was daunting. He was confused about the best place to move to for the sake of his career. He, however, decided to move to Los Angeles, and his mom came with him. She helped him get a used Mustang, which was his house for a few weeks.
Mimms is known to have started an entertainment business while he was in college. Mimms initiated The Animal House Underground to redefine the term "partying." This initiative is currently running from Webster University and surrounding campuses.
Kevin got his first professional acting role in a movie titled Innocent in 2010. From there, he has gone on to feature in several movies and television series and commercials. Some of Kevin Mimms' movies include:
Miles Away
Emmanuel and Me
ISM
Jack Squared
American Typecast
Soda Jerks
Lap Dance
Comfortable
The last pick
Sprout
Tragedy of a Mother and Son
Lionheart
Patrick Price
Most Guys are losers
Criminal minds
SWAT
Underdogs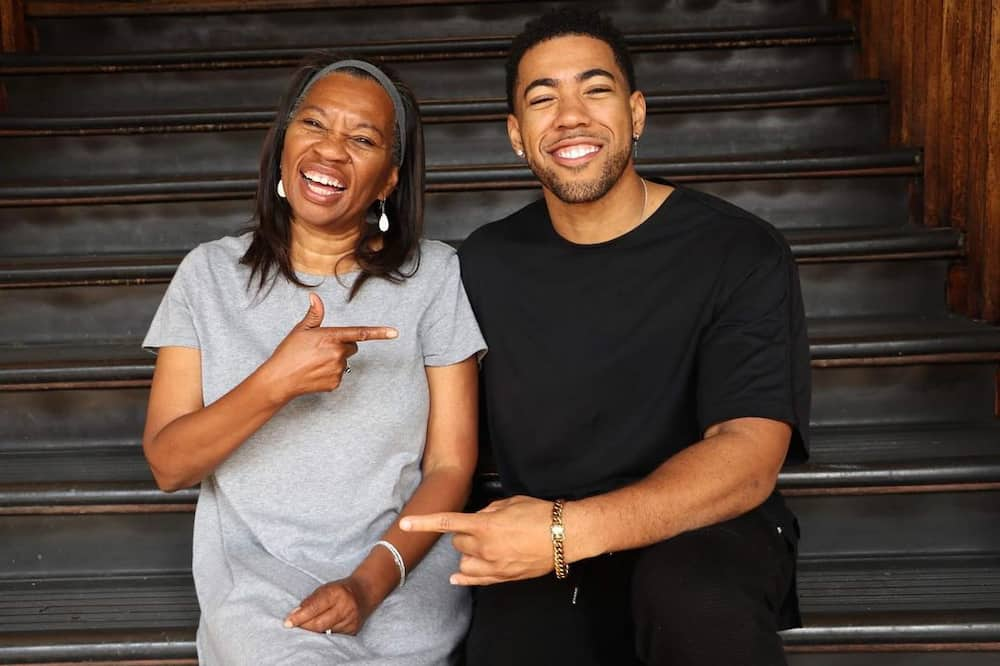 Kevin Mimms commercials
In 2020, Mimms landed the role of Jake in the new State Farms commercial. State Farm is an insurance company located in the United States of America and Canada.
To keep their brand relevant in customers' minds, the organization has a commercial that debuted in 2011. The role was initially played by Jone Stone, an employee at the company. However, they wanted to rebrand the commercial and needed an actual actor to play Jake. Mimms was considered based on a recommendation from the firm's Chief Marketing Officer's wife.
Besides State Farm's commercial, Mimms has featured in commercials for notable companies, including:
Panera Bread
Taco Bell
T-Mobile
Hyundai
McDonald's
eBay
Henry's Hard Sparkling Water
Colour Lights
Kevin Mimms' wife
It is not known to the public yet who Mimms dates. However, in 2017, after appearing in the Fairy Tail: Dragon Cry premiere with Emily Gaither, he was rumoured to be dating the actress. They also appeared as a couple on YouTube some time ago.
How much is Kevin worth?
Several sources have guesstimated Kevin's net worth at $1.2 million. The majority of this fortune comes from his professional career in the entertainment industry.
How much does Kevin Mimms make from State Farm commercials? Details of Kevin Mimms' salary from this commercial are not available, but he sure makes enough to live comfortably and afford some luxuries.
Kevin Mimms' Instagram
Kevin Mimms has a verified Instagram account with close to 50,000 followers. He shares some of his daily activities with fans on this social media platform.
Kevin Mimms' rise to fame did not come easy, but he kept going against all odds. He has been rewarded with associating with big names, including Drake and Joey King. Evidently, more incredible things are on the way for him, considering his strive for excellence.
RAD ALSO: DDG net worth 2021, real name, height, brother, songs, IG
DDG is a YouTuber, actor, rapper, and businessman who leveraged the internet to fund a comfortable life. As published on Briefly.co.za, he became famous on YouTube for posting prank videos and parodying the acts of popular music stars. His birth name is Darryl Dwayne Granberry Jr.
Before the offshoot of his career as a YouTube sensation, Darryl was very interested in his education. He was his class valedictorian in a tech academy that he attended before attending Central Michigan University. Find out more about him from the post.
Source: Briefly News