Thomas Sweswe bio: age, nationality, worst record, stats, current team, profile
Thomas Sweswe is a Zimbabwean football player best known for one of the records that are yet to be broken in the history of soccer. It was claimed the soccer star played a full 90 minutes in a Kaizer Chiefs game without touching the ball. However, this Thomas Sweswe record in football has not been substantiated, and the player has even come out to say it is false.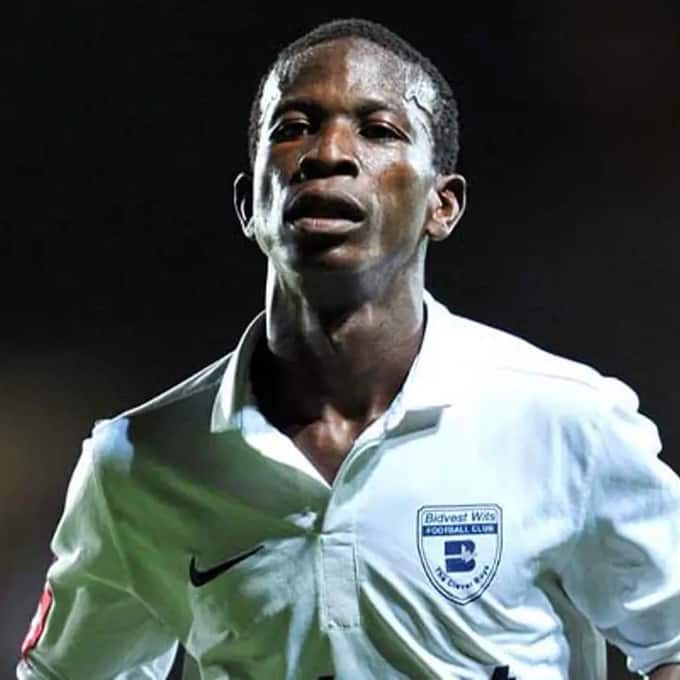 Sweswe is a high profile defender who functions mainly as a centre-back. During his career, he featured for nine different clubs, including Kaizer Chiefs, Wits and Black Leopards, Highlanders, Dynamos, ZPC Kariba, and Manning Rangers. The right-footed player has equally made several appearances for the national football team of Zimbabwe.
Thomas Sweswe profile summary
Full name: Thomas Langu Sweswe
Place of birth: Gweru, Zimbabwe
Date of birth: 9th of August, 1981
Age: 39 years old
Zodiac sign: Leo
Nationality: Zimbabwean
Profession: Footballer
Height: 5 feet and 11 inches (1.80 meters)
Playing position: Defender
Thomas Sweswe background information and nationality
The defender was born in Gweru, which is located in central Zimbabwe. Thomas Sweswe nationality is Zimbabwean. There is barely any information available about his parents or early background. However, it is well known that he began his football career in Harare, capital of Zimbabwe.
READ ALSO: Eric Mathoho bio: age, measurements, wife, current team, stats, salary, cars, house
Thomas Sweswe age
Thomas Sweswe was born on the 9th of August, 1981. It means he is 39 years old currently. His zodiac sign is Leo.
Professional career
The player started his career in 2001 with a club called Caps United. This team was located in the country's capital. He went on to feature twenty-two times for the team, scoring a goal. After that, he joined Sporting Lions FC in 2002, where he made sixty-one appearances.
After spending a year with the Lions, Thomas moved over to Real United, a Division 1 side, in 2004. While with this team, he played several games but only scored just once. Meanwhile, that same year, he switched over to Bulawayo based club Highlanders.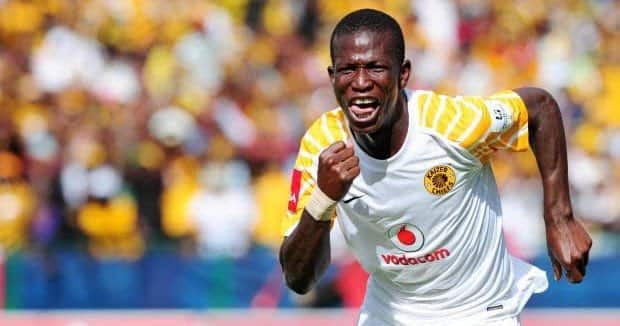 Playing for a foreign club
Despite making a good impression at the club, his time there was short. He played just twelve games before Manning Rangers FC in South Africa quickly signed him. This was the first time the defender would be playing for a foreign club. He debuted for the Manning on the 11th of August, 2004, and went on to play only in eleven games.
However, his time in South Africa will not last long as he moved back to his country to join Dynamos FC. He was with this team for only one season before joining another Zimbabwean club, Mwana Africa FC, in 2006. He then went back to Dynamos FC after Mwana was relegated in 2007. Despite enjoying relative success with the Dynamos, the Zimbabwean soccer star rejoined Caps United, the club where he started his career.
His excellent performances for Caps United caught the attention of South Africa giants Kaizer Chiefs. They signed him in the 2009/10 season. This was arguably the biggest deal in his professional career. The soccer star debuted for the club on the 4th of August, 2009, and also featured in twenty-eight Premier Soccer League games in his first season for the South African club.
Injuries
Unfortunately, his appearances for the team began to reduce mainly due to injuries. Thomas Sweswe injury was so severe and persistent that he had to undergo a knee operation. By the time the Zimbabwean was restored to full fitness, he had lost his place in the team.
READ ALSO: Masibusane Zongo age, measurements, family, current team, position, stats, salary, profile
Hence, he signed a two-year contract with Bidvest Wits on the 27th of June, 2012. Additionally, he played for Black Leopards (2014-2015) and ZPC Kariba (2015-2016) during his career.
On the international scene, Sweswe played about forty-five games for Zimbabwe's national team, including the African Nations Cup qualifiers games.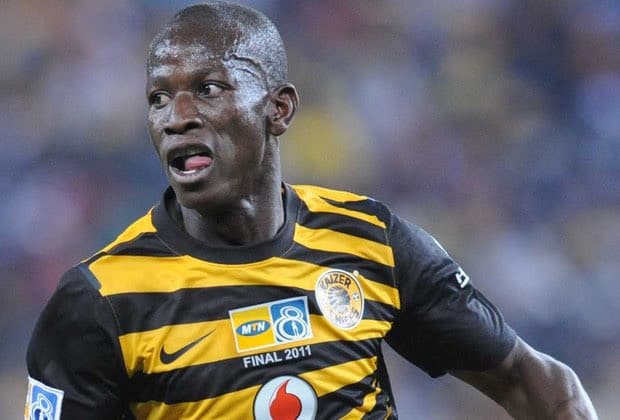 Thomas Sweswe stats
He played for CAPS United and scored a goal out of his 22 appearances. When he joined Sporting Lions, he made 31 appearances with no goal, and in Real United, out of his 27 appearances, he scored once. When he played for Highlanders FC and Manning Rangers, he made 26 and 11 appearances, respectively, without any goal.
When he joined Dynamos FC, he made 14 appearances as well without a goal, but when he transferred to Mwana Africa, out of his 66 appearances, he scored six goals, and four goals out of 40 appearances that he made for Dynamos FC.
Moreover, he scored a goal out of 71 appearances that he made for Kaizer Chiefs between 2009 and 2012. He made 24 appearances for Bidvest Wits without a goal, 4 appearances for Black Leopard with a goal, and at the Zimbabwean national team level, he made 45 appearances with two goals.
Thomas Sweswe 90 minute record
Thomas Sweswe worst record in football was when he was allegedly featured in a soccer match for Kaizer Chief and did not touch the ball for the entire 90-minute duration of the game. However, in an exclusive interview on Thomas Sweswe not touching ball with an online media publication, the soccer star denied the record and claimed that the story was false. In his words, he said:
Those are lies, there is no way a player could play a match worse, its professional football. Whoever is behind is just someone with a personal agenda I don't know how and he never mentioned which game I played and I stopped playing for Chiefs in 2012 why coming up with the story today.
Thomas Sweswe news and current team
The right-footed defender retired in 2017 to take up the role of secretary-general at the Footballers' Union of Zimbabwe. His last club was ZPC Kariba.
The professional career of Thomas Sweswe may not have been smooth sailing all the way, but his career saw him played for two of Zimbabwe's clubs and top teams in South Africa.
READ ALSO: Zane Moosa bio: age, nickname, wife, current job, pictures, house, profile
Zane Moosa was another top football player in South Africa until he retired. Briefly.co.za recently shared information on how he began his career, the teams he played for, and the total goals he scored during his playing days.
After he retired, he worked for SuperSport TV as an analyst before he, unfortunately, went into depression. The publication contains exhaustive information that you should not miss.
READ ALSO:
Gabadinho Mhango bio: age, nationality, wife, in Portugal, goals, house
Thela Ngobeni bio: Age, family, injury, stats, salary, Kaizer Chiefs, news, profile
Lebron James bio: age, wife, children, stats, salary, playoffs, education, net worth
Source: Briefly.co.za