Njabulo Blom bio: age, Kaizer Chiefs, salary per month, car, house, profile
Njabulo Blom is a South African rising soccer player. He is currently playing for the Kaizer Chiefs. His versatility, hard work, and discipline are among the attributes loved by many. It has been two years since he joined the club, but he is already a darling for many soccer lovers in the country. Well, what else can you tell about him?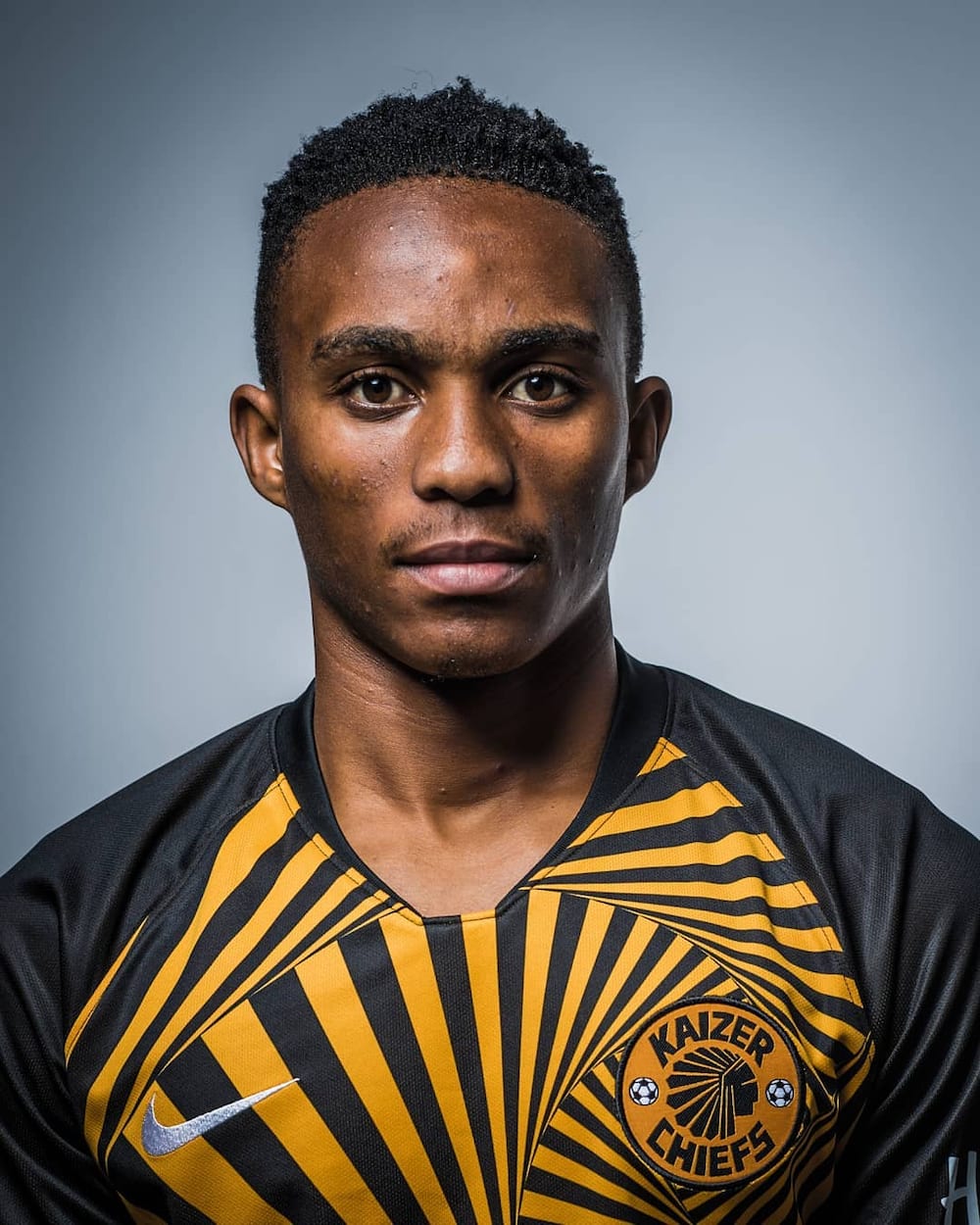 Arguably, there are many undiscovered talents in the country. For a long time, Njabulo Blom has been out there until he was scouted. The youngster has proven to be a vital asset to the Kaizer Chiefs already. His coach, Ernst Middendorp, expressed his satisfaction having him in the squad.
Njabulo Blom profile summary
Birth name: Njabulo Blom
Nickname: Stoppa
Date of birth: 11th December 1999
Age: 20 years old
Place of birth: Dobsonville, Gauteng
Zodiac sign: Sagittarius
Height: 1.73 m
Weight: 66 kg
Current club: Kaizer Chief F.C
Jersey no: 45
Playing position: Center-back, defensive midfielder
Nationality: South African
Njabulo Blom biography
Njabulo Blom, popularly known as Stoppa, was born on 11th December 1999 in Dobsonville, Gauteng, South Africa. At the moment, it is difficult to tell whether he has siblings or not. He rarely shares information about his family on social media, as most celebrities do.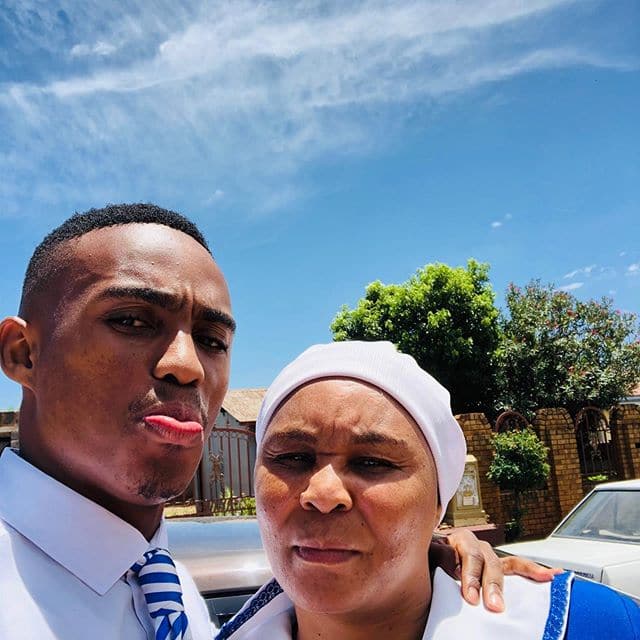 The names of his parents are also a mystery. However, he once posted them on both his Instagram and Facebook pages. Also, during Mother's Day, he posted a picture of his mother, accompanied by a love emoji. No doubt, his parents are supportive of his career. In one photo, the two are seen dressed in clothes with a Kaizer logo.
How old is Njabulo Blom?
On 11th December 2020, Njabulo Blom age will be 21.
READ ALSO: Quinton Fortune age, height, wife, Manchester United Coach, football career, trophies, stats, Instagram, and net worth
Soccer career
His career started way back in primary school. In particular, he was six years old at the time. After several years playing street football, he got the opportunity to play for Zondi Bay United. Further, the team helped him to meet his current club, Kaizer Chiefs. For some time, he has been in the junior squad. His hard work and versatility are among the reasons why the head coach, Ernst Middendorp, is finding him an exciting player.
Njabulo Blom Kaizer Chiefs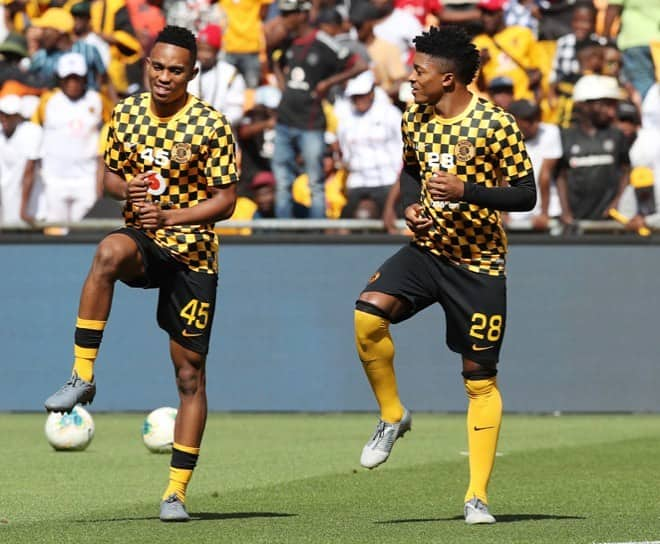 The club signed the player on 6th March 2019. The contract is expected to end on 30th June 2023. His love for the club can be traced back to his childhood. It was his dream to represent the team once, and his desires have come to pass now.
His profile has been improving since he joined the club. In the near future, he might get a chance to be included in the first eleven squad. He was assigned jersey number 45.
The youngster continues to dream that someday he will represent his country internationally. For instance, according to an article published by The Citizen, the player said:
I have big dreams, and what I want to achieve now in life is to be the first South African player to play for a big team like Real Madrid in Spain. That is my biggest wish, and I am confident that it can happen. I work very hard every day at training because I really want to see my dreams materialising. But, I know that anything is possible as long as I believe and make sure that I pray and work hard to get there.
To this far, he has only played in two competitions, the Telkom Knockout and ABSA Premiership. In total, he has made four appearances in the two competitions through his current team. He received one yellow card in the Telkom Knockout competition. Lastly, the total minutes played by the player in both tournaments are 317.
READ ALSO: Ernst Middendorp bio: age, nationality, family, qualifications, teams coached, cups, record
Salary and market value
The youngster is presumed to receive an estimated salary of €2,200 per month, which can be translated to R49, 825. On the other hand, his market value, according to Transfer market, is currently at €100Th. The figures are not that bad, considering it is the onset of his career.
Njabulo Blom car and house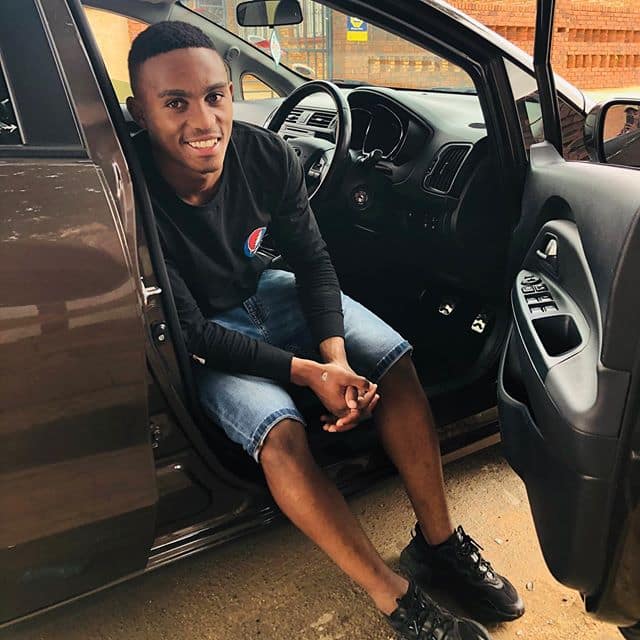 Arguably, his life has drastically changed, for good, since he made his debut with Kaizer Chiefs FC. Recently, Blom has been sharing pictures of her lavish home and car.
Social media presence
He is among the few players commanding a massive following on social media. At the moment, his Instagram account has more than 34k followers. On the other hand, he has more than 5.2k followers on Facebook. The player engages his followers on the two pages. At times, he replies to some of his followers. Also, he usually updates his followers about his career and family life. Here are the handles to each of the pages:
Njabulo Blom has proven to be a promising player to ever play for the Kaizer Chiefs. His versatility and hard work are among the attributes attracting many, including the head coach. While he is currently focusing on his current team, the youngster dreams of playing for Real Madrid in the future.
READ ALSO:
Darren Keet bio: age, measurements, wife, current team, stats, salary, net worth
Anele Ngcongca bio: age, measurements, children, spouse, teams, stats, net worth
Kholeka Gcaleka age, qualifications, public prosecutor, interview, pictures, and contacts
Source: Briefly News