Exclusive: Economist on President Ramaphosa's economic recovery plan
- President Cyril Ramaphosa recently unveiled his plan to help SA's economy recover from the Covid-19 lockdown
- The plan entailed focusing on four key aspects including development and job creation
- Briefly.co.za asked Hugo Pienaar Chief Economist at the Bureau for Economic Research to weigh in with his views on this plan
PAY ATTENTION: Click "See First" under the "Following" tab to see Briefly.co.za News on your News Feed!
Hugo Pienaar, Chief Economist at the Bureau for Economic Research, has weighed in with his expert opinion on President Cyril Ramaphosa's plan to breathe life back into the economy.
Pienaar warned that the recovery plan may be on the right track but it remains extremely costly:
"The recovery plan, correctly in our view, is infrastructure and jobs-rich, but it is costly. The employment initiative is very much a public sector plan. It is not clear that the R100 billion cost tag over three years for this has already been fully budgeted for. The June Supplementary budget did include about R25 billion (R19.6 bullion provisionally) for jobs in 2020/21. The funds for the next two years are in question."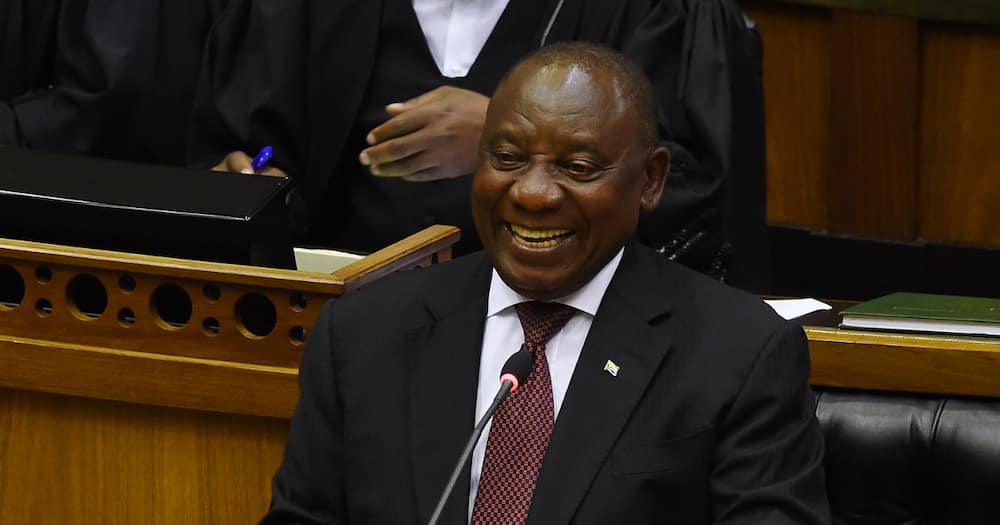 The lack of encouragement when it comes to private-sector employment was dubbed disappointing, with Pienaar continuing to say that:
"While there are commitments to structural reforms in the plan, a disappointment is that it did not include more initiatives to encourage private sector employment. It is the same with the localization drive outlined in the plan – not clear it will be successful to simply legislate localization as opposed to reducing the cost of doing business in SA and therefore making local goods and services more competitively priced relative to imports."
Another concern is the timeline allocated to large projects including energy generation capacity being boosted:
"Some of the timelines in the plan, especially on new energy generation capacity coming on board, is simply unrealistic, which raises doubt about the credibility of some of the proposals."
With earlier plans announced by the state failing to materialise as planned, Pienaar has elected to take a cautious approach:
"Given previous disappointment on government implementing plans, we have adopted an incremental approach to upgrading the real GDP growth forecast based on announced government policy initiatives."
Earlier, Briefly.co.za reported that Ramaphosa had detailed his economic recovery plan in Parliament last week.
The plan covers four key interventions namely a focus on infrastructure, energy generation capacity, employment and an industrial growth drive to boost a flagging manufacturing industry.
In addition to these interventions, Ramaphosa announced an extension for the Special Covid-19 Grant for a further three months to 'provide support to those in society who continue to face hunger and distress'.
Enjoyed reading our story? Download BRIEFLY's news app on Google Play now and stay up-to-date with major South African news!
Source: Briefly.co.za