Remembering Brenda Fassie on what would have been her 56th birthday
- Brenda Nokuzola Fassie was born on this day, 3 November, 1964
- The South African entertainer became a legend through her craft as an Afropop singer, songwriter, dancer and activist
- Briefly.co.za takes a look at the life of the late media personality on what would have been her 56th birthday
PAY ATTENTION: Click "See First" under the "Following" tab to see Briefly.co.za News on your News Feed!
Early childhood
Brenda Fassie was affectionately called MaBrrr by her fans in Mzansi. MaBrrr was born in Langa, Cape Town as the youngest of nine children. Her parents named her after the American singer Brenda Lee, sealing her destiny as one of the greatest entertainers Mzansi has ever seen.
Brenda's father died while she was still young. Her mother was a professional pianist and Brenda would join her by singing for tourists to make some money.
Beginning of her career
In her teens, Brenda left Cape Town to pursue her fortunes in the City of Gold, Joburg. She joined the vocal group Joy and later became the lead singer for a township music group called Brenda and the Big Dudes.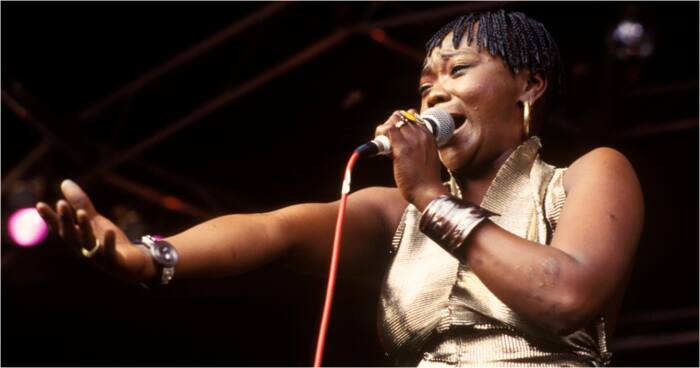 She had her son Bongani with one of the musicians from the band in 1985. They married in 1989 but it ended in divorce in 1991. This was around the time the star developed her famous unfortunate cocaine habit. However, her energy and talent managed to grant her incredible popularity.
Songs like Weekend Special and Too Late for Mama became household jams and earned her title "The Madonna of the Townships" by Time magazine in 2001.
Brenda Fassie and Nelson Mandela
Black President is a famous song by Brenda Fassie from her sixth studio album. The song was written about Nelson Mandela, who was arrested by the South African apartheid government with his comrades.
The songs was one of the tracks that was written around Mandela's release from prison.
The accompanying music video for Black President released in 1990, included photographs and tribute clips of Nelson Mandela. It was later made available through YouTube.
Cocaine addiction
Her cocaine addiction landed her in hot water several times throughout her career. Most of the press knew about her struggles, and she never hid it. She discussed her drug use publicly and reportedly took drugs in front of members of the press.
In 1995, she was found in a hotel with a deceased female love, Poppy Sihlahla, who had apparently died from an overdose. That scare resulted in her going to rehab and getting her life back on track.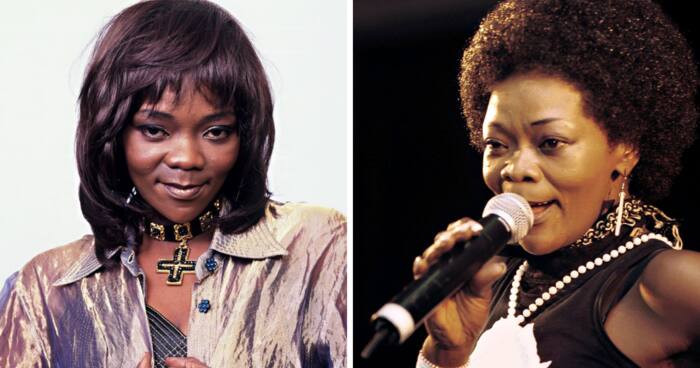 However, her sobriety did not last long and she had to return to rehab over 20 times throughout her career. From 1996 to 1998, Brenda released several successful solo albums, including Now Is the Time, Memeza and Nomakanjani.
Sexuality
Brenda Fassie used the label lesbian to identify herself after the death of Poppy Sihlahla. Like her previous relationships with men, she and her girlfriends caused quite a few scandals. In an interview, the star once said that her sexuality did not negatively affect her career: "I became more interesting to people."
Death
On 26 April, 2004, Brenda collapsed at her home in Buccleuch, Gauteng and was hospitalised. She then slipped into a coma. Initially, reports claimed that the singer had a heart attack. But the post-mortem later revealed that she had an asthma attack brought on by a cocaine overdose.
Many famous names visited Brenda while she was in hospital, including Nelson Mandela and Winnie Mandela. Brenda never came out of the coma and died on 9 May, 2004. Her family, including her long-term partner, were at her side when she died.
Accomplishments
Since her death, Brenda Fassie has been recognised as a music legend. In her career, she won five South African Music Awards: Best Female Artist and Song of the Year in 1999, Best-selling Release of the Decade and Best Song of the Decade in 2004, and Lifetime Achievement Award in 2005.
Her son Bongani Fassie performed I'm So Sorry, a song dedicated to his mother, on the soundtrack to the 2005 Academy Award-winning movie Tsotsi.
In March 2006 a life-size bronze sculpture of Fassie by artist Angus Taylor was installed outside Bassline, a music venue in Johannesburg.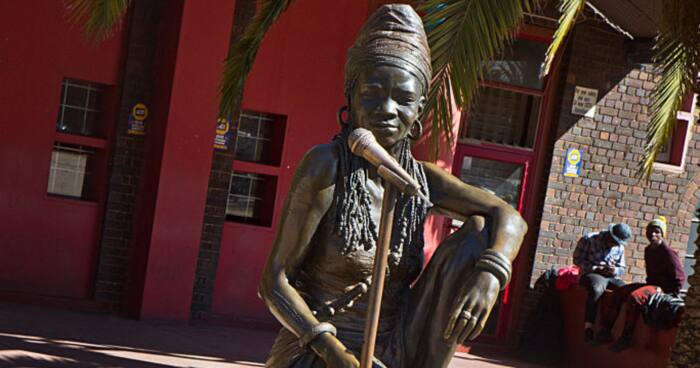 Tributes have poured in on social media to commemorate the day:
Twitter user valavoosh said:
"Nokuzola Brenda Fassie was born on this day in 1964 kwaLanga"
SAHHExperts said:
"She came, she saw and conquered. The late legendary Brenda Fassie would've turned 56 today, the impact and mark she made can't be erased. The Queen Of African Pop remains irreplaceable.#HappyBirthday #BrendaFassie May your soul continue to Rest In Peace. Forever in our hearts"
Twitter user Nomagadlela said:
"In 1985 Brenda Fassie performs Weekend Special on a fully packed Ellis Park Stadium. In her career she toured in America, Europe, Australia and Brazil..Happy Birthday to this legend"
Hillaree_n said:
"Am I listening to Brenda Fassie's songs today? Yes. Yes I am."
Timmietiny said:
"Happy Birthday to Brenda fassie. Long live the spirit of Mabrrr!!"
JonitoMartinsJr said:
"Happy Birthday Birthday caketo our late #QueenOfPop #BrendaFassie who would have turned 56 years today. Rest in Power our QueenCrown Raising hands#TheAfricanQueenOfPopMusic"
Briefly.co.za previously reported that Vin Diesel has posted his first TikTok video. What makes the video super special is that the US action movie star is jamming to South Africa's Brenda Fassie's song Vulindlela.
The superstar is seen vibing with a Nigerian sister @itsjustnifee in the epic video. The Fast & Furious film series actor told his followers on Instagram that he was introduced to Brenda Fassie's classic two years ago when he was in Mzansi to film his movie titled Bloodshot.
Enjoyed reading our story? Download BRIEFLY's news app on Google Play now and stay up-to-date with major South African news!
Source: Briefly.co.za