- Singer Tinashe took to social media to share her thoughts on the unrest currently unfolding in Washington D.C.
- The performer posted her thoughts and said that she was embarrassed by the country and how the situation was handled
- Tinashe joked she was ready for another planet and tweeps said she could always travel home to Africa
Pay Attention: Join Briefly News' Telegram channel! Never miss important updates!
Singer Tinashe has added her voice to the online discussion surrounding the riots taking place at Capitol Hill in Washington D.C.
The star took to social media to share that she was utterly embarrassed by the situation as a whole and that it reflected terribly on America as a country.
Tinashe then jokingly said she had seen enough and was ready to go to outer space and move to a different planet.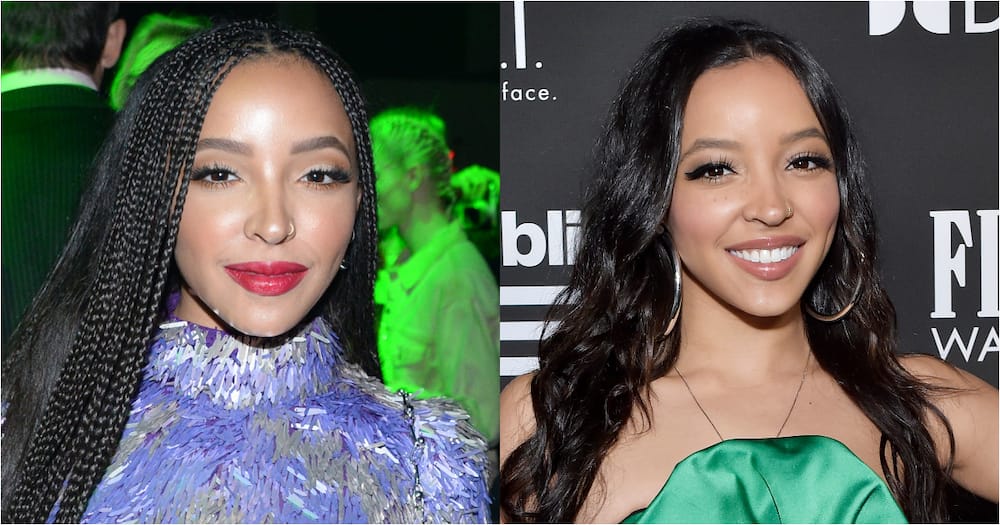 Followers enjoyed the joke but some posed an alternative and suggested that Tinashe come back home to Africa.
Tinashe was born in the United States but her mother is Norwegian and her father is Zimbabwean. Tinashe's dad is Shona and still retains Zimbabwean citizenship which is why tweeps told the star to come home to Africa instead of staying in the United States.
Discussions then erupted into political debate and the majority discussed the situation currently unfolding and how best to respond.
There were some who saw the comedic side of the situation, check out their replies:
In related celebrity news, Briefly.co.za reported on Demi Lovato adding her take to the riots and getting dragged for saying she was preparing a song after the events.
Demi Lovato is one of many celebrities weighing in on the riots at the Capitol building in Washington D.C. in the United States.
The singer posted her thoughts online and expressed disgust at the violent scenes that were unfolding. She also retweeted a point that the aggression was being met without police brutality.
Many agreed with her stance but things unravelled when Lovato ended her tweets by saying she was "in the studio working on something special after today's assault on democracy."
Twitter users jumped on the statement and began dragging Lovato for it. There were many who disregarded Lovato entirely and said her words showed that she was too ill-informed, delusional and unrealistic to take any meaningful action:
@stormknowlss: "No girl please, you can speak out whatever you want, we appreciate you using your platform but we don't need no songs about it."
Some thought mockery was a better way to prove a point and made jokes at the singer's expense about her arrogance in thinking that a song she sings is going to subdue political turmoil:
@d_lovatoroses: "And what do expect this song of yours to do? End systematic racism? Call out Trump again and state the obvious?"
@flopasaurusex: "I understand the sentiment honey but please leave the studio and go home."
Others suggested to the singer that instead of being in the studio, she should be making a difference in a more tangible way:
@d_lovator: "Girl just open your f**king purse and donate some money... it does a lot more than writing and releasing songs then keeping the proceeds or profit made... like..."
Some stans argued that Lovato was using her talents to make a difference but they were argued away by the vast number who thought the singer's privilege to be blinding her judgement.
Enjoyed reading our story? Download BRIEFLY's news app on Google Play now and stay up-to-date with major South African news!