- Linda Mtoba has clapped back at critics who commented on her breastfeeding choices
- The star is breastfeeding her 15-month-old daughter and is tired of people offering unsolicited opinions on her choices
- Linda posted a lengthy clapback to her Instagram story to set the record straight and tell people not to parent-shame
Pay Attention: Join Briefly News' Telegram channel! Never miss important updates!
Linda Mtoba has taken to social media to clap back at some internet trolls who keep commenting on her breastfeeding choices.
The star is currently breastfeeding her daughter, whom she calls "Bean", who is 15 months old and Linda wrote that every time she posts about it she gets hate and unsolicited advice about her daughter being too old to still be breastfeeding.
The famous mama posted a lengthy caption to her Instagram stories to shut down the haters with medical advice and information about personal choices as well as tell them to stop parent-shaming.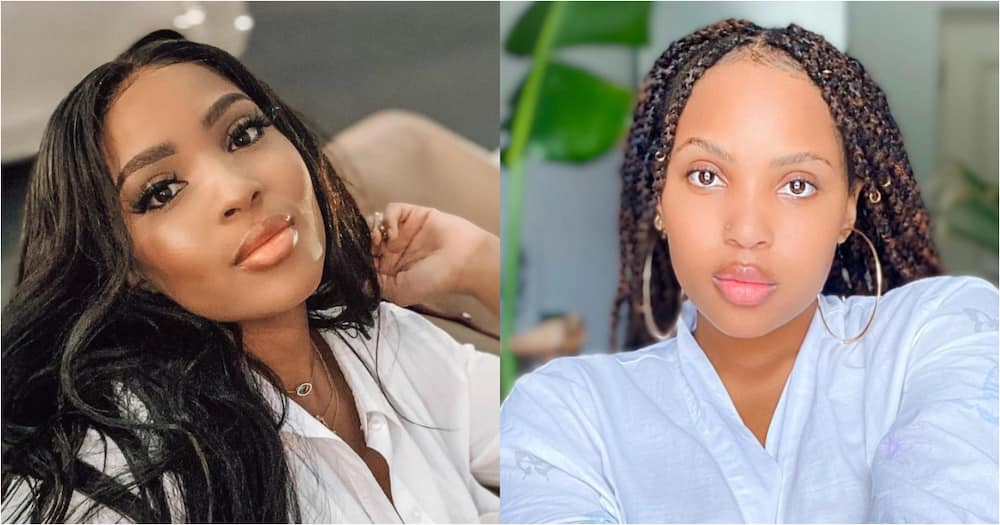 Due to the 24-hour-cycle of Instagram stories, the post is no longer available. But the words that Linda wrote in her clapback can be read below:
"Whenever I post a pic or video of me feeding Bean I'm sent so many "Oh my word she's still breastfeeding", "Akasemdala for ukuncela". Listen here and listen good. Firstly, YES and proudly so. WHO recommends that you breastfeed until 2. There are far too many benefits of breastfeeding to even count. (Google is your friend). It's MY personal choice to breastfeed and to continue doing so well after 6 months or even a year, Bean is 15 months now (1 year 3 months).
She continued by saying:
"I'll stop when I'm ready to and when I feel Bean is ready to. For all the other breastfeeding mamas, DO YOU MAMA. DO WHAT'S BEST FOR YOU AND YOUR BABY. Don't get discouraged, forget the naysayers and those who feel they have a right to an opinion about your life, body and parenting. STOP PARENT SHAMING. To each his own."
In previous Linda Mtoba-related news, Briefly.co.za reported on the star relaying a story of how she had assisted two girls in avoiding a suspicious man.
Linda Mtoba has revealed how she recently helped two young girls get away from a dodgy man. The actress took to Twitter to share that she was out with her mom and child when she helped the two beautiful girls get away from the old man.
In a lengthy thread, the stunner said the girls had been sitting across their table when the uninvited suspicious-looking man arrived.
"Later on an OLD-ASS MAN NOMKHABA approached their table proceeded to move their belongings so he could sit uninvited. I could immediately see how uncomfortable they became."
Linda then made eye contact with one of them just to check if they were comfortable with what was happening. And as the media personality suspected, the girl gave her the "get me away from this man that I don't know and I'm uncomfortable" look.
"I paused then proceeded to shout, OMW I didn't see you guys, when did you arrive? They both turn and start getting their bags, I ask them to join us. I even asked about their parents loudly. They left loyababa onomkhaba (that old man with a fat belly) at the table. Eventually he left."
Linda said she intervened because the two girls were kids.
"The whole time I'm thinking, does this old ass man not see that these are kids. Is no one else seeing this!? I have a daughter who is gonna get harassed by men like I was, like my mother and her mother before her."
Enjoyed reading our story? Download BRIEFLY's news app on Google Play now and stay up-to-date with major South African news!