How to Double Your Audience in a Year: Briefly News' Experience
In 2014, the #1 news and entertainment site by audience in South Africa started operation. Seven years down the line, Briefly News has become a well-known and trusted website, bringing its readers the news that matters most to them.
PAY ATTENTION: Click "See First" under the "Following" tab to see Briefly.co.za News on your News Feed!
In just seven years, Briefly News has become a serious contender in the South African news and entertainment industry. But how did we get there so fast?
Briefly News takes a look at some of our successes in 2020 and how we've managed to double our audience in one year.
Total pageviews and unique users
Despite an uncertain period due to the Covid-19 pandemic rocking the boat, Briefly News still had an enormously successful year.
According to stats by IO Technologies, Briefly News had over 134 million total pageviews in 2020, almost doubling the 70 million pageviews in 2019. This is an average of 11.1 million pageviews per month.
Briefly News also saw 44 million unique users in 2020 compared to the 33 million unique visitors in 2019.
On average, Briefly News had about 3.8 million unique visitors per month in 2020.
Total number of social media followers
On social media, our fan and follower base grew in leaps and bounds.
On Briefly News' verified Facebook page we boast over 1.2 million followers.
As a Facebook partner, we pride ourselves in adhering to the platform's community standards and policies but remain committed to bringing our loyal readers the news they want to read.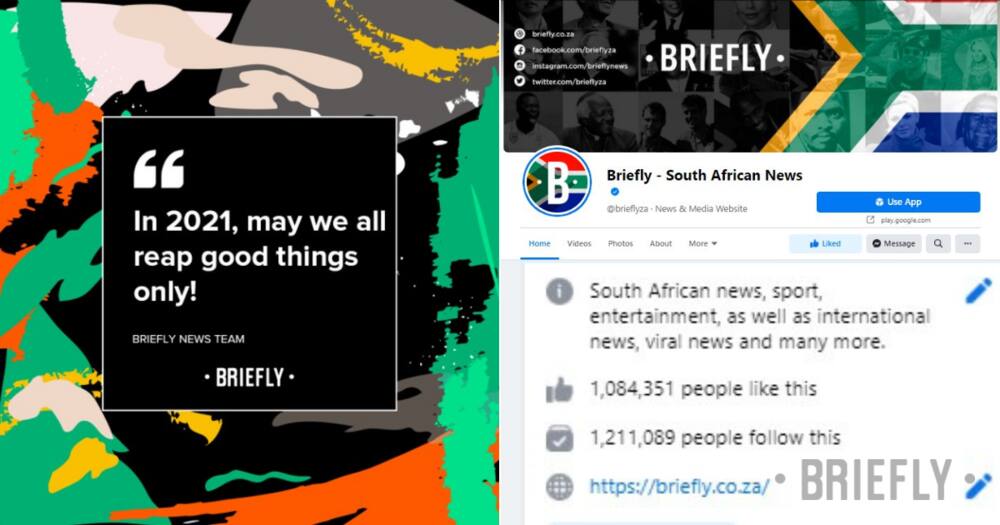 On Twitter, our following continues to grow thanks to our expert social media management team's excellent understanding of what this platform's audience likes and dislikes. Big names and celebs are regularly retweeting our posts, acknowledging the hard work and effort our dedicated writers put into their work.
We currently boast 25k followers and growing.
Thanks to innovative ideas, such as topical and interesting polls and Q&A sessions with remarkable South Africans and international stars, Briefly News is confident its Twitter following will grow even more in 2021.
On our verified Instagram account, we share the latest and most trending topics, accompanied by beautiful visuals.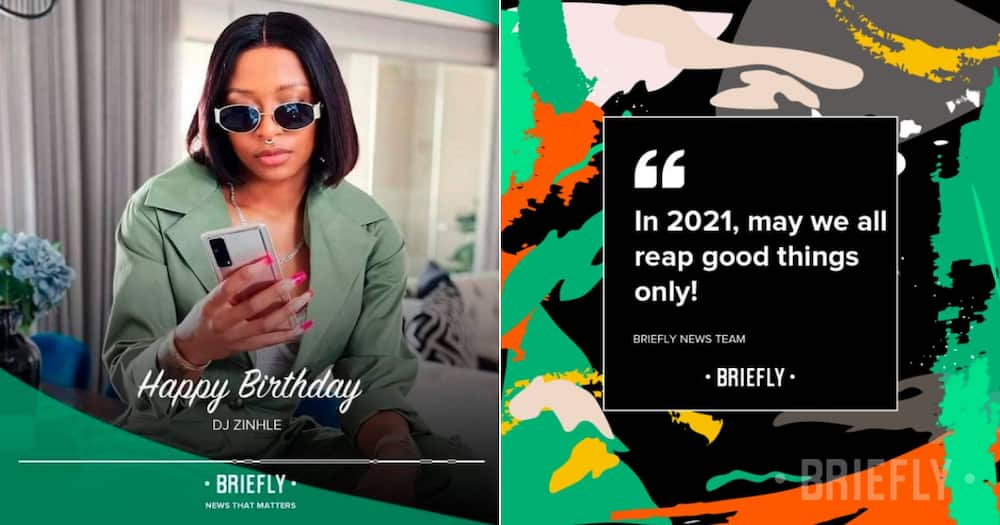 Here, we have 36k followers and growing.
We have also joined the popular messaging app, Telegram, where we share daily news digests as well as the hottest and trending news of the day.
2020's most popular articles
In 2020, Briefly News had an array of successful articles, from breaking news and viral challenges to entertainment news.
Our top articles for the year were:
1. SA outraged by man fleeing after filling up petrol: "A whole Mercedes"
This was the top article of 2020, ironically kicking off a successful year at Briefly News when it was posted on 1 January 2020.
It had over 500 000 pageviews.
2. "Can your dad fight?": SA reacts to stunning 45-year-old mom
This article gathered a whopping 465 496 pageviews since it was published in September.
The post on Facebook received 1 000 comments, 254 shares and reached more than 1.8 million people just on Facebook.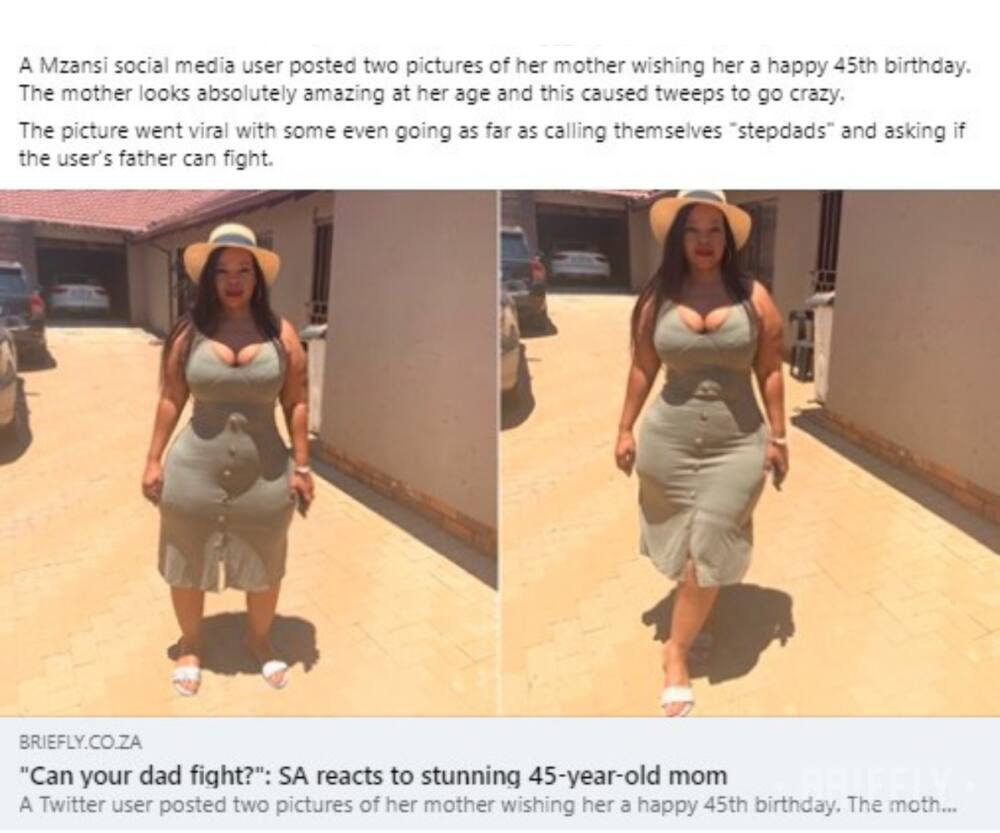 3. SA hilariously reacts to meat price blunder: "The blood of Jesus"
Sometimes, our readers enjoy something a little more light-hearted.
This article had 407 535 pageviews last year, reached over half a million people on Facebook and was shared 264 times too.
New content categories
As Briefly News grows, so do the needs of our readers. For this reason, we are constantly making data-driven decisions to ensure our content is aligned with the interests of our audience.
We have added new content categories such as Covid-19, Proudly African News, US Elections 2020 and Education.
These new content categories were added alongside our regular categories like Latest, Mzansi News, Entertainment, Politics, Sport and Lifestyle.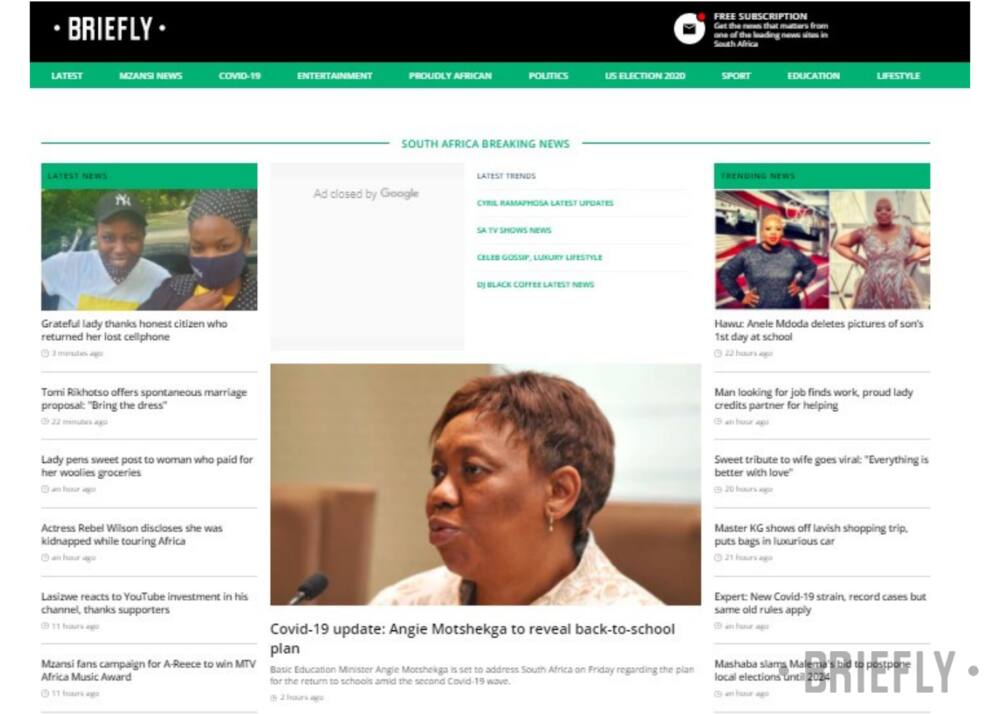 How did Briefly News double its pageviews in one year?
As the saying goes: Nothing in life comes easy.
The success and continuous growth of Briefly News are thanks to its team of managers, editors, proofreader, writers, social media managers and their commitment to making the project the best in South Africa. It is backed by a CEO who strives to see her team break ground in the local media scene.
Briefly News was able to double its figures in one year thanks to data-driven solutions used daily to guide content strategies, audience preferences and topic ideas.
In doing so, Briefly News stopped operating blindly, thus giving its readers news they are most interested in.
As Google and Facebook partners, Briefly News is able to stick to strict standards and policies, in turn bringing our readers verified, factual and newsworthy content that strives to enrich their lives.
How can Briefly News' success translate to great advertising opportunities?
Briefly News, thanks to its usage of data-driven solutions, knows it's audience preferences like no other.
By having this knowledge, our sales department can translate a brand's needs and goals to fit our audience.
If you would like to advertise on Briefly News, please contact:
Email: contact@briefly.co.za or rianette.cluley@briefly.co.za
Call: +27 82 787 1055
Visit: https://corp.briefly.co.za/
Enjoyed reading our story? Download BRIEFLY's news app on Google Play now and stay up-to-date with major South African news!
Source: Briefly News