- Kagiso Mabusela, 26, from a rural village in Mokopane has an amazing God-given talent for art
- The young man drew a hyper-realistic drawing using a pen of Transport Minister, Fikile Mbalula
- He dreams of owning a gallery, curating art and having is own studio to realise his passion for art
PAY ATTENTION: Click "See First" under the "Following" tab to see Briefly.co.za News on your News Feed!
By Thomo Nkgadima - Freelance Journalist
Kagiso Mabusela may be from a rural village, but he has big dreams for his amazing art.
The 26-year-old graduate from Tshwane University of Technology, who is from Rooival in Mokopane near Polokwane, Limpopo pours his heart into art.
Now Mabusela wants to meet Transport minister Fikile Mbalula and hand over the drawing he made of the minister for what he called outstanding leadership skills displayed in the political landscape.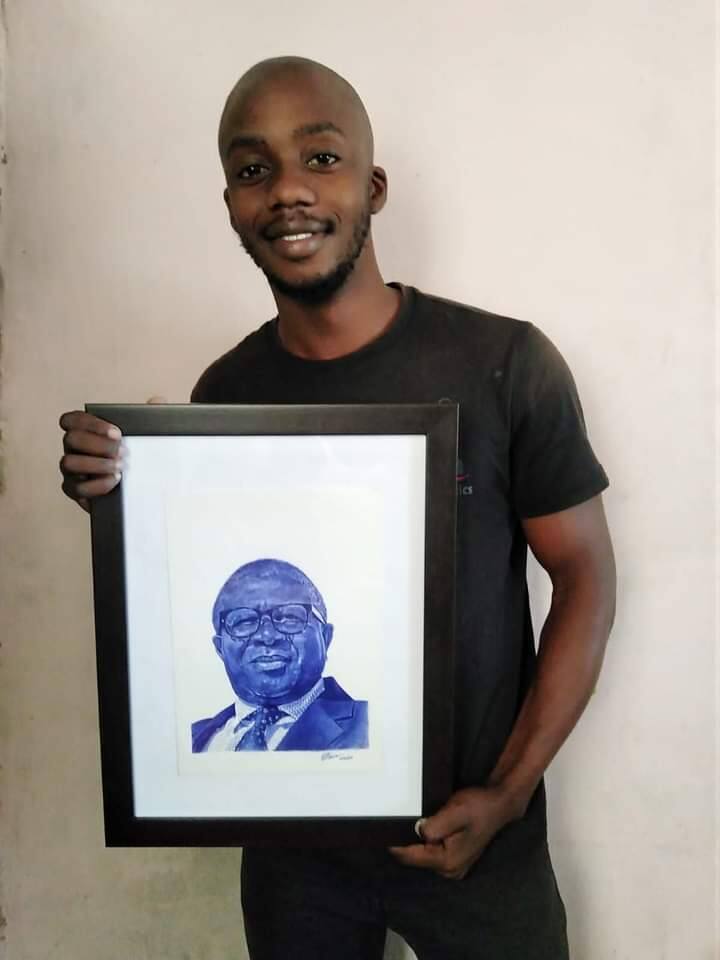 The articulate artist spends his spare time painting and drawing. He can paint anything he lays his eyes on, from landscapes to portraits, with any medium he chooses, from pen to oil paint.
"With my art, I am expressing my feelings and expose the social ills in society. Some of the art I create speaks about inner feelings and what goes on in my imagination when creating a complete master piece."
Most of his artworks are portraits of well-known people.
He explained:
"The quest for orders inspire me to do more and improve my art until I reach a hyper-realistic standard of painting a proper picture that will look better than a photo.
"The reality is creating this kind of artwork has allowed me to develop an understanding of the physical and spontaneous changes that take place in every object and our lives.
"I have been drawing since I was young, but I started recognising and loving my talent in art at an early age due to compliments that I used to get from my peers and former teachers."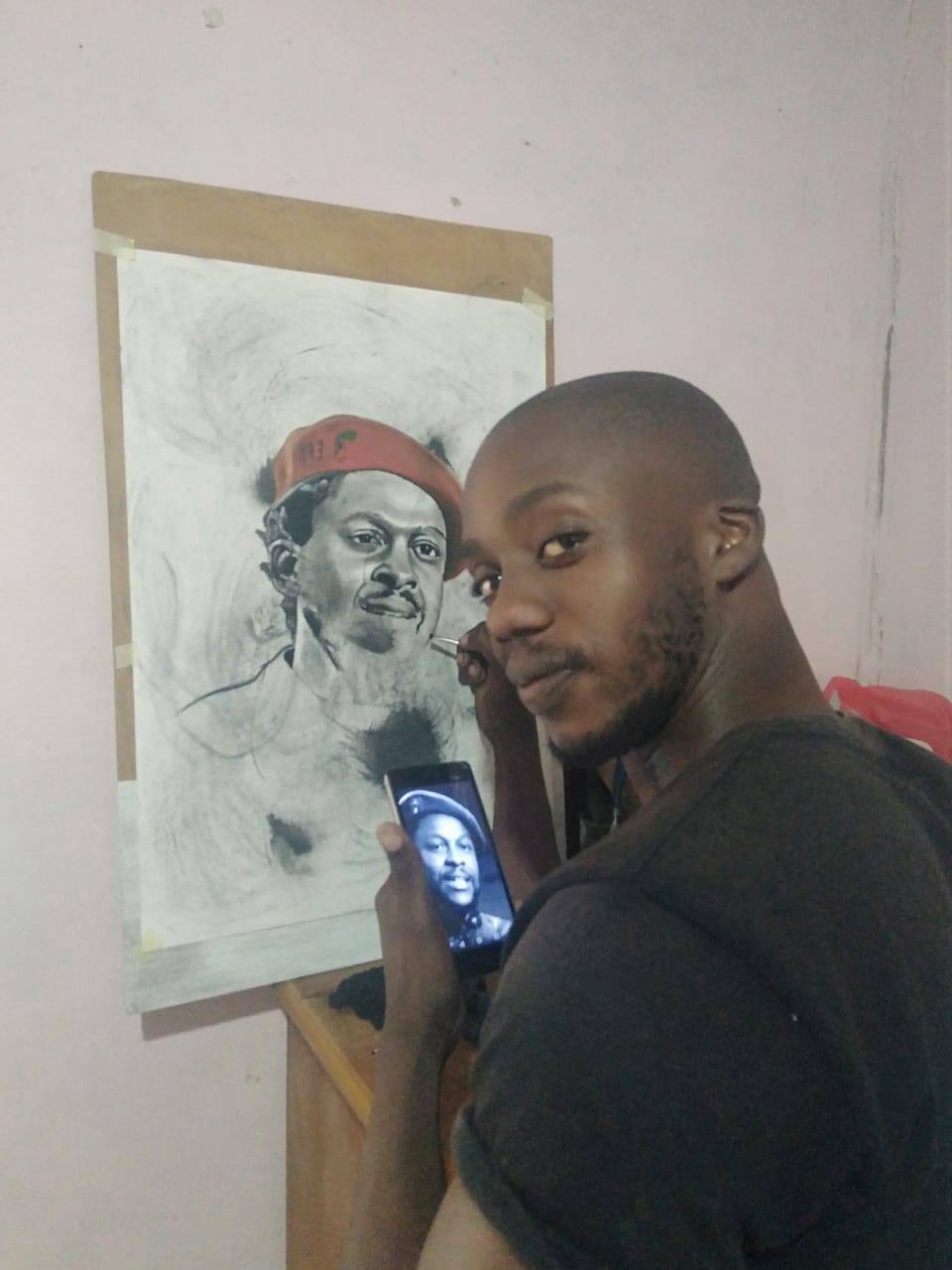 The young man said he's motivated by Kelvin Okafor, a British artist of Nigeria, who lives in Tottenham, London.
Mabusela said Okafor's hyper-realistic artworks are better than a photograph: "They are depicting real life in an unusual or striking manner compared to photorealism."
The artist is also inspired by the many compliments he gets for his work.
Back in Limpopo, Mabusela grew up with supportive parents who encouraged him to stick his work all over their house. It's easy to see why his rolemodels are his parents.
Kagiso is also sharing his gift with other aspiring artists as he's training 10 upcoming artists.
Mabusela's wish is to own his own art gallery in his own home town. He also aspires to curate art and own his own studio to create his magnificent pieces and teach more artists.
Meanwhile, in August, Briefly.co.za reported that 20-year-old Sisanda Buthelezi has been wowing South Africans with her exceptional talent.
The young artist posts pics of the hyper-realistic pieces of art - some she even shows off before they are completed.
Sisanda was born in KwaZulu-Natal but she relocated to Pretoria with her parents at the end of 2012.
She told Briefly.co.za in an exclusive interview:
"I have always enjoyed doodling and drawing, even as a child, but my passion for art sparked when I took visual arts as a subject in Grade 10.
Under the instruction of Jody Olen, I found and instantly fell in love with oil painting back in 2016 (17 years old) and was further introduced to other mediums thereafter."
Enjoyed reading our story? Download BRIEFLY's news app on Google Play now and stay up-to-date with major South African news!