- The Zondo Commission of Inquiry has applied to the Constitutional Court for a contempt of court order against former president Jacob Zuma
- The Commission will also ask for a prison sentence instead of a fine for Zuma if he is found in contempt of court
- Deputy Chief Justice Raymond Zondo is concerned that other people may also snub the court if Zuma fails to appear
PAY ATTENTION: Join Briefly News' Telegram channel! Never miss important updates!
Former president Jacob Zuma did not appear before the Zondo Commission of Inquiry on Monday the 15th of February.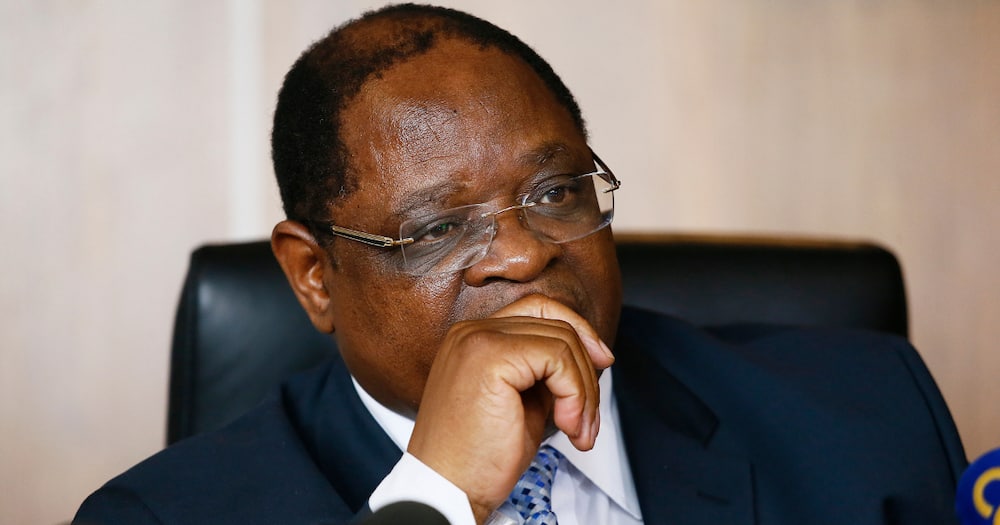 His lawyers sent a letter explaining his absence and that Zuma was not in defiance of the legal process.
Deputy Chief Justice Raymond Zondo has said that the commission will apply for a contempt of court order against the former president for his refusal to appear before the commission.
The Commission of Inquiry will also seek a jail term if Zuma is found to be in contempt of court according to eNCA.
Zondo warned that Zuma's actions not to appear could set a precedent and encourage others from not appearing before the commission, therefore a prison term has been suggested to send a clear message according to Times Live.
"One of the things would be to impose a term of imprisonment on Mr Zuma and another would be to impose a fine. The commission will ask the Constitutional Court to impose a term of imprisonment if it finds Mr Zuma guilty of contempt court."
Earlier, Briefly.co.za reported that Deputy Chief Justice Raymond Zondo has changed his tune as far as former president Jacob Zuma is concerned on Monday.
Zondo announced that the testimony of over 40 witnesses who have implicated the ANC politician at the State Capture Inquiry will now no longer be seen as 'allegations' but classed as 'evidence' instead.
Zondo questioned the logic at play, raising the question of why Zuma had opted out of answering to the allegations levied against him at the Inquiry.
In other news, One South Africa movement leader Mmusi Maimane has lashed out against former president Jacob Zuma.
Maimane has responded to the ANC's attempts to compel their comrade to heed the summons issued against him to appear before the Zondo Commission of Inquiry into State Capture with contempt.
Taking to social media, Maimane questioned what 'constitutional crisis' the ANC claims would follow should Zuma be taken into custody.
"What is the constitutional crisis? Mr Zuma is defying the law, the Concourt etc. This a political crisis of the ANC making!"
Take a look at just a few reactions to Maimane's comments below:
@MoDriekop: "There's no constitutional crisis here. It's just criminality that the SA Police Service and NPA_Prosecutes must deal with. When someone breaks into my house is not a constitutional crisis, it just crime. Same in this matter. Zuma doesn't see himself as a citizen but as god."
@MnguniReymon: "Zuma must be protected against imperialism. failing Zuma is as good as failing Africa and perpetuating the imperialists' agenda on an African continent. They came and imposed their suppressing laws on us, we didn't know what is Roman-Dutch law. Our own customary laws made secondary."
Enjoyed reading our story? Download BRIEFLY's news app on Google Play now and stay up-to-date with major South African news!